Free Lash Lift Liability Waiver Download
Product Description
ATTEND A FREE VIRTUAL ONLINE LASH LIFT CLASS!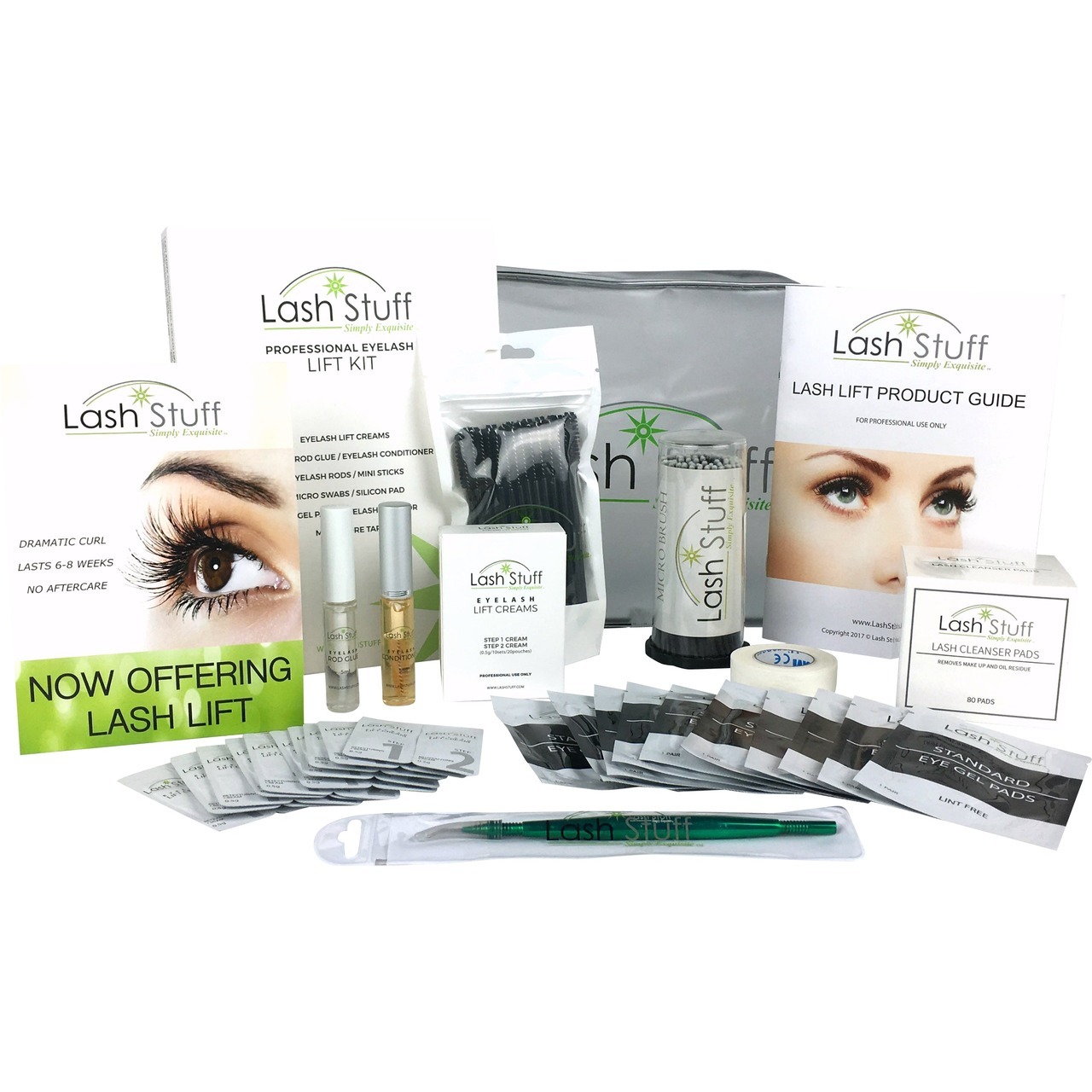 Lash Stuff has the 1# Lash Lift system in the USA and offers FREE Lash Lift Training with the purchase of a kit.
To download a FREE PDF copy of the Lash Lift Wavier, add this item to your cart, once you have filled in your personal information and submitted your "order", a download link of the waiver will be emailed to you.
The lash lift (Lash Perm) liability waiver is given to clients to sign before the Lash Artist (Technician) applies a lash lift to the client. Side affects of a lash lift are rare and unlikely but could occur. This document helps protect the Lash Artist from any unforeseen reactions to lash lift due to an allergic reaction etc.
The lash lift liability waiver is free to use BUT is the sole property of Lash Stuff LLC and copyrighted by Lash Stuff LLC. You may use the lash lift liability waiver for personal only. You are prohibited from redistributing the lash lift liability waiver in any way or form.
WARNING
LASH STUFF LLC IS NOT A LEGAL SERVICE AND DOES NOT PROVIDE ANY WARRANTIES OR GUARANTEES FOR THE LASH LIFT LIABILITY WAIVER. CONTACT A LAWYER WITH ANY LEGAL QUESTIONS YOU MAY HAVE. YOU USE THE LASH LIFT WAIVER AT YOUR OWN RISK.
BY DOWNLOADING THE LASH LIFT WAIVER YOU AGREE TO THE FOLLOWING:
Indemnification
You agree to indemnify, defend and hold harmless Lash Stuff, its officers, directors, employees, agents and third parties, for any losses, costs, liabilities and expenses (including reasonable attorneys' fees) relating to or arising out of your use of or inability to use the Site or services, any user postings made by you, your violation of any terms of this Agreement or your violation of any rights of a third party, or your violation of any applicable laws, rules or regulations. Lash Stuff reserves the right, at its own cost, to assume the exclusive defense and control of any matter otherwise subject to indemnification by you, in which event you will fully cooperate with Lash Stuff in asserting any available defenses.

Liability disclaimer
THE INFORMATION, SOFTWARE, PRODUCTS, AND SERVICES INCLUDED IN OR AVAILABLE THROUGH THE SITE MAY INCLUDE INACCURACIES OR TYPOGRAPHICAL ERRORS. CHANGES ARE PERIODICALLY ADDED TO THE INFORMATION HEREIN. LASH STUFF LLC AND/OR ITS SUPPLIERS MAY MAKE IMPROVEMENTS AND/OR CHANGES IN THE SITE AT ANY TIME.

LASH STUFF LLC AND/OR ITS SUPPLIERS MAKE NO REPRESENTATIONS ABOUT THE SUITABILITY, RELIABILITY, AVAILABILITY, TIMELINESS, AND ACCURACY OF THE INFORMATION, SOFTWARE, PRODUCTS, SERVICES AND RELATED GRAPHICS CONTAINED ON THE SITE FOR ANY PURPOSE. TO THE MAXIMUM EXTENT PERMITTED BY APPLICABLE LAW, ALL SUCH INFORMATION, SOFTWARE, PRODUCTS, SERVICES AND RELATED GRAPHICS ARE PROVIDED "AS IS" WITHOUT WARRANTY OR CONDITION OF ANY KIND. LASH STUFF LLC AND/OR ITS SUPPLIERS HEREBY DISCLAIM ALL WARRANTIES AND CONDITIONS WITH REGARD TO THIS INFORMATION, SOFTWARE, PRODUCTS, SERVICES AND RELATED GRAPHICS, INCLUDING ALL IMPLIED WARRANTIES OR CONDITIONS OF MERCHANTABILITY, FITNESS FOR A PARTICULAR PURPOSE, TITLE AND NON-INFRINGEMENT.

TO THE MAXIMUM EXTENT PERMITTED BY APPLICABLE LAW, IN NO EVENT SHALL LASH STUFF LLC AND/OR ITS SUPPLIERS BE LIABLE FOR ANY DIRECT, INDIRECT, PUNITIVE, INCIDENTAL, SPECIAL, CONSEQUENTIAL DAMAGES OR ANY DAMAGES WHATSOEVER INCLUDING, WITHOUT LIMITATION, DAMAGES FOR LOSS OF USE, DATA OR PROFITS, ARISING OUT OF OR IN ANY WAY CONNECTED WITH THE USE OR PERFORMANCE OF THE SITE, WITH THE DELAY OR INABILITY TO USE THE SITE OR RELATED SERVICES, THE PROVISION OF OR FAILURE TO PROVIDE SERVICES, OR FOR ANY INFORMATION, SOFTWARE, PRODUCTS, SERVICES AND RELATED GRAPHICS OBTAINED THROUGH THE SITE, OR OTHERWISE ARISING OUT OF THE USE OF THE SITE, WHETHER BASED ON CONTRACT, TORT, NEGLIGENCE, STRICT LIABILITY OR OTHERWISE, EVEN IF LASH STUFF LLC OR ANY OF ITS SUPPLIERS HAS BEEN ADVISED OF THE POSSIBILITY OF DAMAGES. BECAUSE SOME STATES/JURISDICTIONS DO NOT ALLOW THE EXCLUSION OR LIMITATION OF LIABILITY FOR CONSEQUENTIAL OR INCIDENTAL DAMAGES, THE ABOVE LIMITATION MAY NOT APPLY TO YOU. IF YOU ARE DISSATISFIED WITH ANY PORTION OF THE SITE, OR WITH ANY OF THESE TERMS OF USE, YOUR SOLE AND EXCLUSIVE REMEDY IS TO DISCONTINUE USING THE SITE.
Customers also viewed