Best Eyelash Extensions of 2023
Posted by Jess on Feb 24, 2023
Five years ago, this report revealed that the eyelash extension industry was expected to grow to be worth $1.5 billion by the time 2023 rolled around. Everyone was starting to wear eyelash extensions back then, which led to lots of new eyelash extension brands showing up on the scene.
Since then, there have been even more eyelash extension supplies that have hit the market. It has led to the eyelash extension industry growing to be even bigger than anticipated. It's now worth a whopping $1.6 billion and will be worth even more soon.
Because of this, there isn't any shortage of eyelash extension options for all the estheticians out there looking for lash extensions for their clients. There are actually so many types of eyelash extensions that it can be tricky trying to pick out the best ones of the bunch.
We've put together a list of the best eyelash extensions of 2023 below. Check them out and make sure you have them on hand for your clients as you move forward.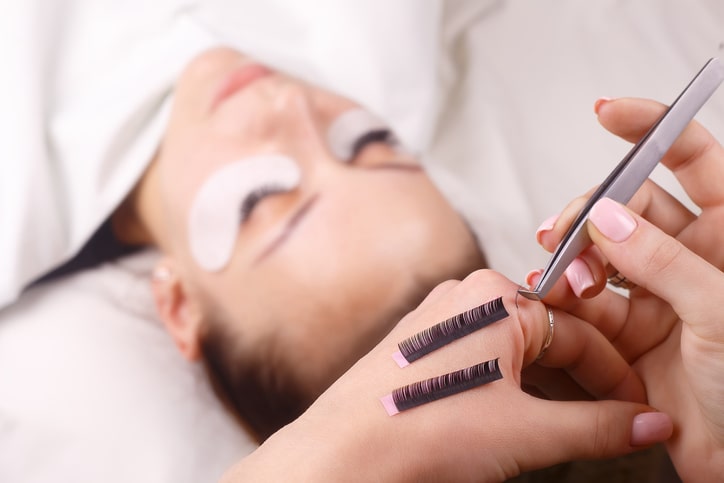 Faux Mink Single-Length Eyelash Extensions
Many cheap eyelash extensions are going to lose their curl within a matter of just a few days. They'll also have a blue hue to them that will make them look fake as soon as you put them on a person's eyelashes.
You won't have to worry about either of these issues affecting your clients when you go with these faux mink eyelash extensions. They're made out of a special PBT material that will ensure they look black and real at all times. They're also guaranteed to keep their curl for as long as your clients have them on their eyelashes.
Silk Single-Length Eyelash Extensions
Much like the faux mink eyelash extensions that we just talked about, these silk eyelash extensions are going to help give your clients a much more natural look from the second you put them on. They're constructed out of a high-quality PBT material that will give them a true black color and long-lasting curl.
You'll also appreciate the fact that these eyelash extensions come with 16 rows of lashes versus the usual 12 rows that you'll get when you purchase other types of eyelash extensions.
Rainbow Single-Length Eyelash Extensions
A lot of people who wear eyelash extensions will ask their estheticians to provide them with options that will provide them with the most natural look possible. It's why we just shined a light on two types of eyelash extensions that will help you give them this appearance.
But there are also some people who would prefer to make their eyelash extensions really stand out. These rainbow-colored eyelash extensions will definitely check all the right boxes for these people.
Rainbow eyelash extensions aren't going to be for everyone. But you might get some clients who want to go with a more dramatic look when getting extensions put on their eyelashes. These are definitely going to do the trick and will be great to have around as part of your eyelash extension supplies.
Multi-Color Ombre Single-Length Eyelash Extensions
Rainbow-colored eyelash extensions might be a little bit too bright and colorful for some people. They won't want to work all those crazy colors into the mix at one time.
But that doesn't mean that some of your clients won't want to incorporate one color into their eyelashes at a time. For this reason, you should always have at least one pack of these multi-color eyelash extensions around.
The base of these eyelash extensions will be a natural black color. But as you work your way up the eyelash extensions, you'll find that they'll become more colorful and will really stand out. They'll be nice options for those who want to add a pop of color to their eyelashes without overdoing it.
Mini White Mixed Length Eyelash Extensions
These white eyelash extensions sit on the opposite end of the spectrum of the multi-color eyelash extensions that we just touched on. But they should also have a place in your collection of eyelash extension supplies.
White eyelash extensions will initially give your clients a more subtle look as they're not going to instantly stand out as more colorful ones will. But once people look at their faces, it'll be impossible for them to take their eyes off their white eyelash extensions.
These white eyelashes are ideal for those who want to highlight their lash lines as well as those who might be in the market for eyelash extensions that'll help them to show some team spirit.
Mini Mermaid Mixed Length and Volume Eyelash Extensions
Every now and then, you're going to have clients who will come to you and say, "Give me eyelash extensions that no one else has right now!" Are you going to be prepared to give them exactly what they want?
When you have clients who come to you with this kind of request, you'll love the fact that you can pull out these mermaid eyelash extensions that will be every bit as unique as your clients want them to be.
So, what makes these eyelash extensions so special? Well, they actually include three different colors, and they're all colors that will stand out in their own right. They have lash extensions that are blue, ocean blue, purple, and sky blue.
You aren't going to find this combination of colors in many other types of eyelash extensions. It's what makes them so great and why you need to have these around for your clients in 2023.
Pre-Made Volume Fan Eyelash Extensions
Many of your clients are going to turn to you for help because they want to add volume to their eyelashes. These fan eyelash extensions will work wonders for those who really want to ramp things up in the volume department.
It'll be imperative that you stress the importance of your clients having these types of eyelash extensions put in place by a professional like yourself. They can sometimes be difficult to work with if you don't know what you're doing.
But you'll be able to rely on your experience and expertise to strategically position these extensions on your clients' eyelashes. It'll give them all the volume they're looking for in all the right places.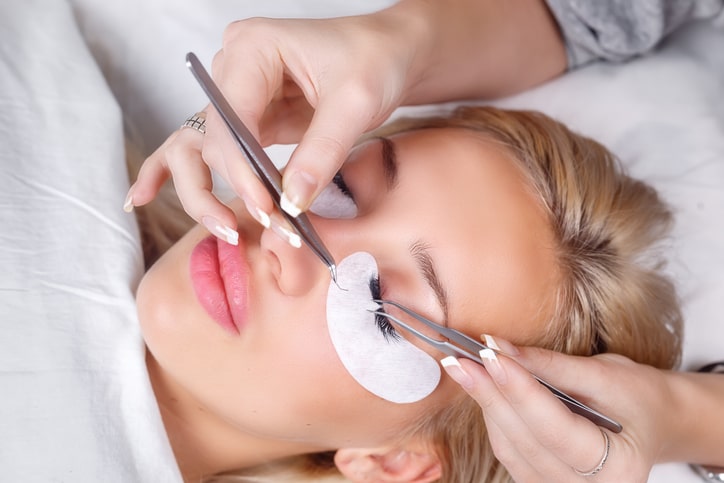 Dark Brown Single Length Eyelash Extensions
Although the vast majority of those people who wear eyelash extensions prefer going with black ones, it's worth noting that dark brown ones will often provide them with a more natural look. It's what makes these dark brown eyelash extensions worth purchasing.
Some people simply look better with dark brown eyelash extensions because they'll match their eyebrows and eyelashes better than black ones will. It's led to a steady increase in the popularity of dark brown lash extensions over time.
You should keep at least a few sets of dark brown eyelash extensions around for the clients who would prefer them to their black counterparts. They're only going to grow in popularity from here as some people begin to make the transition away from black lash extensions.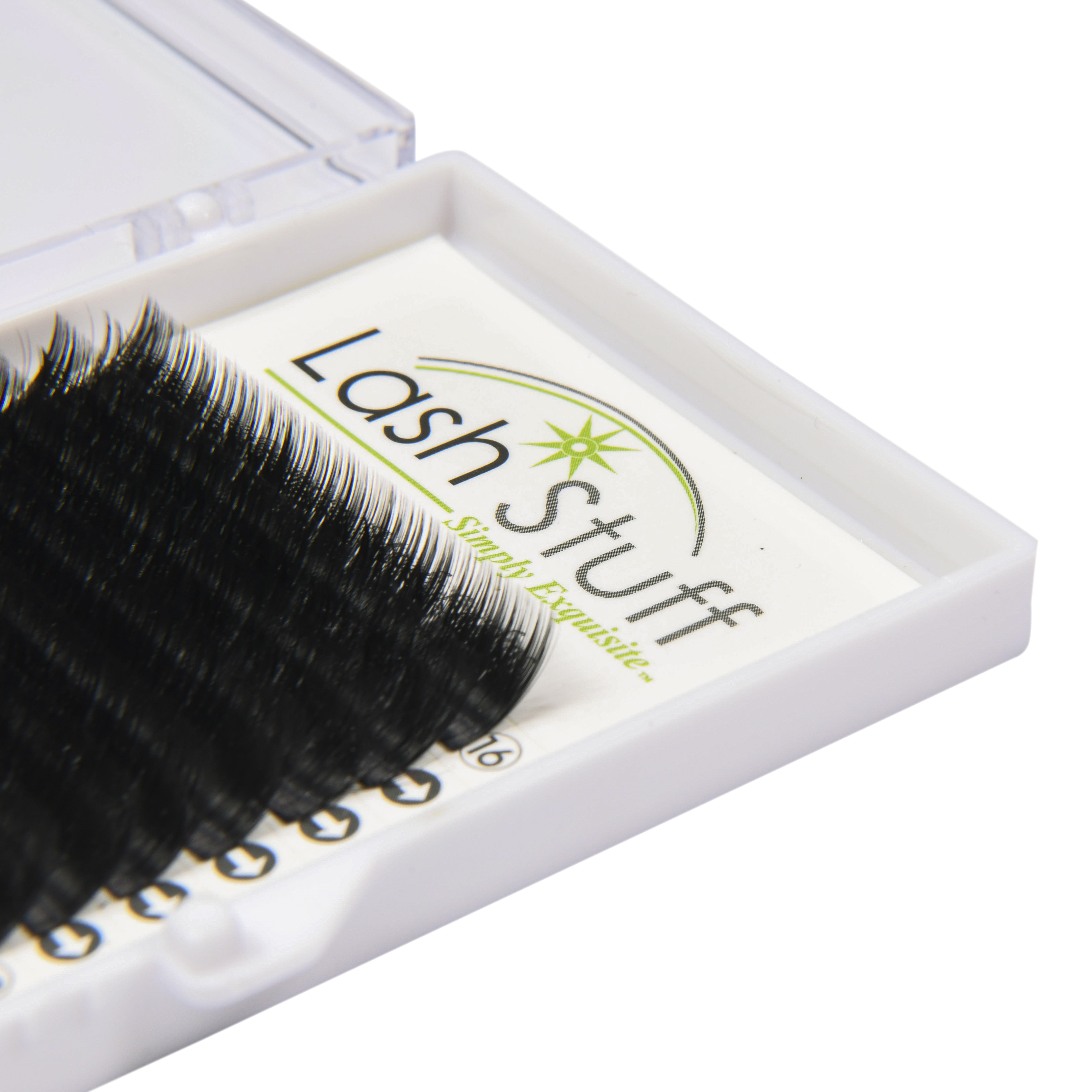 Mini Hot Pink Mixed Length Eyelash Extensions
You're inevitably going to have at least a few clients who love to steal the show every time they get new eyelash extensions. They'll ask you to provide them with the brightest lash extensions that you can so that they're able to make a strong statement with the ones they choose.
These hot pink eyelash extensions are going to be right up their alley. It'll be very difficult for other people to miss their lash extensions as soon as you put them on.
Not everyone is going to be able to pull off hot pink eyelash extensions. But you'll undoubtedly have several clients who will want to try. They'll love that you can provide them with this look by pulling out high-quality pink lash extensions that are going to look amazing and stand the test of time.
Invest in the Best Eyelash Extensions for Your Clients
As recently as just a decade ago, there weren't that many eyelash extensions for estheticians to choose from when they were purchasing them for their clients. Most eyelash extensions were only available in basic colors.
But in 2023, there are so many eyelash extensions that you can invest in. You should make it your mission to stock up on all of the different options listed here so that you're able to keep your clients happy. You should also look at the other eyelash extension supplies that we have to offer to you and your business.
Contact us if you have any questions about the eyelash extensions that we have for sale.