Top Eyelash Beauty Trends of 2023
Posted by Gina on Jun 29, 2023
New Beauty Trends
Staying on top of trends may be hard to do. They are forever changing. As soon as a trend has hit mainstream; It changes. It starts typically in New York City during their big runway shows. It is an overall look, but is broken down into clothes, hair, lashes, makeup, and skin. Even though it is an overall look, it is very detailed down to the brow shaping, eyelashes and if it is bold or soft looks. You can start to see more of the trends in magazines on the models.
As a professional it is important to know what the trends are and try to predict where the trends are going. If you stay educated with the various trends you can expect what services, your clients are coming in for or what you should recommend to your customers. Your customers want a service professional that is on trend and knows what is popular. This does not mean you are following a fad; it just means you are staying up to date with what is current and fashionable. Some trends come and go, and some stay as classics.
Eyebrows
Eyebrows are forever changing. What is coming on hot is what appears to be a more natural brow. This does not mean it does take work to make it look natural. Just because it looks natural, does not mean it does not require maintenance by you and styling by them. You guests will no longer need to draw in their brows if you provide them consistent appointments to keep their brows in check. This means you may have to provide brow rehab to more of your clients that feel like they need that perfect arch.
Educate your clients in the importance of seeing you for their brow needs. If they see their professional every 2 to 3 weeks, they will not need to do any tweezing maintenance. To create that "natural looking brow" you will need to laminate and tint their brows too. The lamination can tame unruly brows, so they will only have to lightly style them. They will be able to apply a light styling gel or simply comb them and they will be able to walk out the door. Brow laminations are also great for those who have sparse brows. When performing the lamination service come the brows in the desire direction then apply the solution. This will help fill in any gaps in the brows.
Tinting is the last step in creating that perfect natural brow. Tinting does not have to be dramatic. It tints, yes, but it also creates definition to the shape you have created. There is a misconception that tint is required to darken the eyebrows. It really can be as simple as creating a uniform color throughout all the eyebrows. This gives more definition to the brows with out your client having to do much to them each day.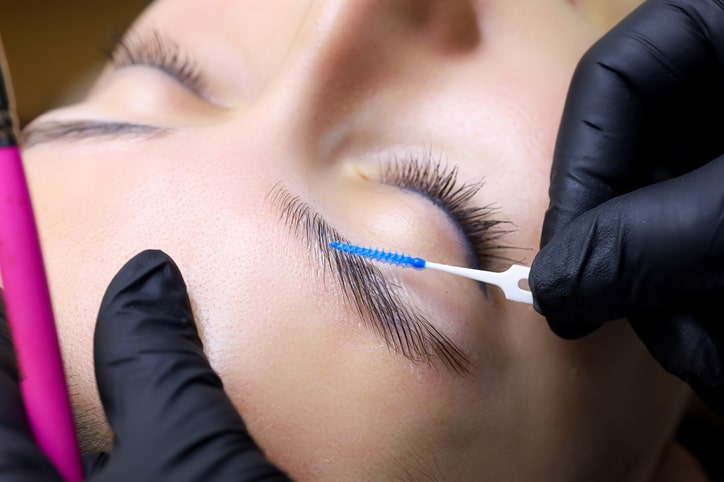 Lash Lift and Tint
Lifting and tinting the eyelashes is HUGE right now. If you do not do both services, you should start now. Everyone loves to do outdoor activities and still look good with out doing anything. A lash lift can last up to 6 to 8 weeks and tinting about 2 to 4. Some guests love to have fabulous lashes and either don't want the commitment of lash extensions or they are not a good candidate. A lash lift is an amazing option for them to receive and wake up every day with fabulous looking lashes.
This is a good fit for nearly everyone. You can create a J curl, which provides more lift and lengthen the lashes. A c curl provides a more of a curl and compliments any eye shape. Provide the right curl type for the eye shape sets you apart form other service providers. Educate on what you are doing and why. This lets your customer know you are customizing their look and experience.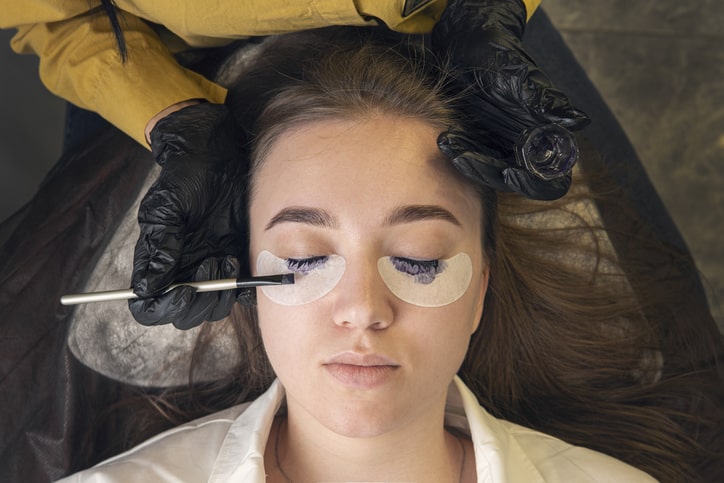 Eyelash Extension
Eyelash extension are a classic as far as trends go. They will always be in fashion because of how you can create subtle to dramatic results with just a few changes to doing classic, volume, and hybrid. What is on trend now is adding color lashes to their extensions. Some customers like to add their favorite color or change the color to the current holiday. It is so fun to see a beautiful cat eye look with a pop of color on the ends. A trend that was recently seen at the met gala was white eyelashes.
To translate that into an everyday look is adding a few on the outside corners or adding a few to the top layer of lashes to have it appear as the tips have flecks of white. If you do not carry colors of lashes in stock, get stocked up now. Because your guests are going to be asking for them and it is better to have in advance rather than have to turn someone away because you do not have any.
This year it is the year of natural or bold. There is almost no in between. Can you recognize your clientele and which one they fall under? Don't always assume, it is ok to ask. Maybe during the week, they have a business natural look, and, on the weekend, they rock a bold look. How can you help them have best of both worlds with minimal work done by them?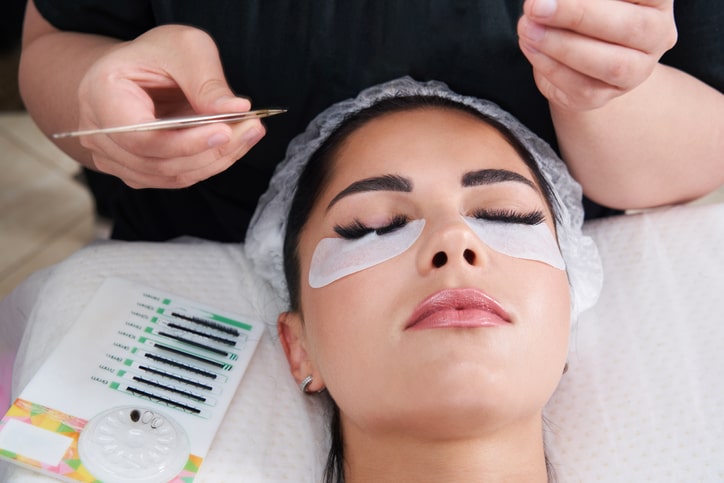 Stay On Top of Trends
It is important to stay on top of trends and what is coming and going. It starts with the runway and Met Gala and other famous events. Usually, they are over the top at those events and the trend is not as wild. The trend is altered to everyday where. Start paying attention to everyday people too. When you're shopping or at dinner look around paying close attention to the trends you are seeing. Your customers may see their friend with cute new splash of color to their lashes. Your customer will then come to you for their pop of color. If it is not something you offer, they may reach out to their friend and ask who does their lashes. This is how you can either being the professional that gains the extra customer or loses a customer. Which professional are you going to be?