Rent a Booth To Apply Eyelash Extensions
Rent a beautiful eyelash extension booth in Ogden Utah.
Start your eyelash extension business today!
RENT ONLY WHEN YOU NEED IT
Rent an eyelash extension booth once a week and commit to only one week at a time.
Perform The Services You Want
Offer many different services to your clients. Use the booth to apply eyelash extensions, lash lift, eyelash & eyebrow tint, brow lamination, face waxing, body waxing, and many other services.
Affordable Eyelash Extension Booth Rental in Ogden, Utah
We make it easy and affordable to start your own business with our eyelash extension booth rentals in Ogden, Utah.
Rent a Booth Only When You Need It
If you are a licensed cosmetologist or esthetician and want to start your own lash extension business on your own time, you might want to consider renting a booth at our luxurious location in Ogden. Booth rental offers you the freedom to provide services when you want while giving you access to our steady stream of clients. Work as little as one day a week or as many days as you want. Our rentals are week to week, so you don't have to worry about a long-term commitment. Contact us today to get started.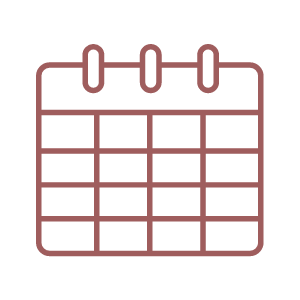 Rent a eyelash extension booth as little as one day per week or more if you want.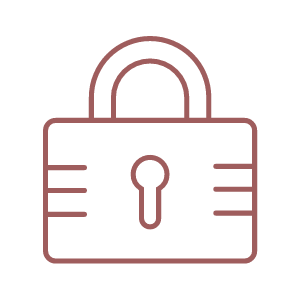 When you rent a booth you get your own locker where you can store your product and equipment.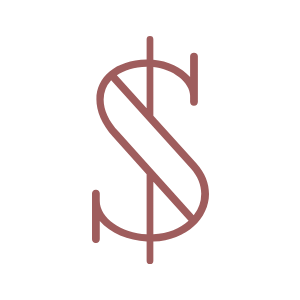 Get a Discount On Lash Stuff Product
When you rent a booth you get a very nice discount on Lash Stuff product.
Perform the Services You Want
Our independent cosmetologists and estheticians do more than just eyelash extensions! When you choose a Lash Stuff studio, you can offer any service you want, including eyelash and eyebrow tint, last lift, brow lamination, body waxing, face waxing, and more. Our facilities are designed to accommodate any service that you want to offer your clients.
Perks of Eyelash Extension Booth Rental
When you choose to rent an eyelash extension booth, you get the benefits of being a business owner without the huge upfront cost. This allows you to focus on doing the work you love. Learn more about the benefits of booth rental.
Rent as Little as One Day
We offer day-to-day rentals, so you can work as much as you want or as little as you want. This makes it an excellent solution for estheticians who want to work part-time or expand their services into a new area.
Work on Your Own Schedule
When you choose booth rental, you get to choose your hours. Our rentals are affordable enough that you may choose to work a few hours in the morning or all day, from open to close. You also have the freedom to leave anytime and come back during your rental period.
No Long-term Commitment
Our rentals are week to week, so you don't have to worry about being stuck in a lease agreement. This gives you the freedom to take time off without worrying about your business while you are away.
Minimal Upfront Cost to Start Your Own Business
Starting a salon can be expensive, from renting and renovating a space to purchasing all the equipment you need. When you choose booth rental, we've taken care of all of that for you. All you need to do is bring your tools.
Get a Discount on Lash Stuff Products
Save on all of the professional-grade products you need to offer the best service to your clients with generous discounts on all of our products. Lash Stuff is a popular choice among cosmetologists and their clients for eyelash extension supplies.
Offer More Services to Your Current Clients
Booth rental allows you to connect with other cosmetologists and estheticians who may offer different services than you do. This makes it convenient for your clients to choose your services while having access to additional services they need to look and feel great.
Attract More Clients
Many people in Ogden already choose and trust Lash Stuff for all of their eyelash and eyebrow-related services. When you rent a booth, you gain access to a steady flow of clients so you can grow your business more quickly.
Get Your Own Locker
Each of our independent beauty specialists has its own locker to keep its belongings safe while at the shop. This adds an extra level of security and convenience.
What Yo Need To Get Started
Eyelash extensions and other brow and lash-related services are becoming increasingly popular among clients. These services are affordable and enhance eyes in a way that looks natural. If you are interested in a career as an eyelash extension expert, you need a few things to get started.

In Utah, you would need to be a licensed cosmetologist or esthetician to provide lash extensions and similar services. It is also a good idea to take a training course that specifically focuses on the application of eyelash extensions. We offer free training and certification to ensure you are applying them correctly.

Once you have the proper certifications, you need only a few supplies to begin your business. We offer a wide range of eyelashes and other products so you can offer your client any look they desire.
Give your clients a beautiful and comfortable space to relax.
Rent the best eyelash extension booth space in Ogden Utah.
Give Your Clients a Beautiful and Comfortable Space to Relax.
At Lash Stuff, we have done our best to create a soothing and luxurious spa-like space for your customers. We offer beverages, a wide range of services, and a serene space for you and your clients to unwind.
How to Build Your Eyelash Extension Business
Step 1: Get Certified
After getting your license, the first step is to take our free training course. We'll show you everything you need to know to get started.
Step 2: Choose Your Products
We offer a wide range of lash styles so you can give your clients any look they want, from natural to over-the-top glam.
Step 3: Rent Your Space
Contact us to find out about booth availability and choose the days you want. Our rates are affordable, and we offer all the flexibility you need.
Step 4: Grow Your Business
Bring your own clients or take advantage of our marketing services to grow your business faster. No matter what you choose, we are here to support you every step of the way.
Why Choose a Lash Stuff Location?
When you choose to rent a booth from Lash Stuff, you get to take advantage of an established lash and brow salon known for providing quality services and products. We offer ongoing training to all our beauty experts, discounted products, and more, so you always have the support you need to grow your business.
How Much Does Booth Rental in Ogden, Utah Cost?
We are committed to providing you with the most competitive booth rentals in Ogden, Utah so that you can make the most of your time here. Contact us for current rates.
Ready to Start Your Own Eyelash Extension Business?
If you are a licensed cosmetologist or esthetician and are ready to offer this popular beauty service, contact us today to find out how we can support you. We can't wait to have you join our community!
Do you still have more questions about booth rent? We are here to answer your questions.