Finding The Best Lash Lift and Tint Training Near Me
Posted by Sara on Mar 20, 2021
If you are a cosmetologist or someone who aspires to become trained to perform hair, eyebrow, or lash services, you may wonder how to receive more specialized training in areas such as lash lifts or lash tinting. Searching for "lash lift and tint training near me", depending on your area, may give you spotty results.
Many schools have moved online, but what about people who need training in beauty services? Cosmetologists need not fret anymore: We offer free and personalized online training sessions for Lash Lift systems!
What Are My Training Options?
We know that you probably have a busy schedule, and that's why we offer flexible training options. Here are the steps you will complete to choose a course and become certified:
Buy the Lash Lift kit: First, you want to buy our kit. After you purchase it, you will receive a code that allows you to access your training any time of day or night.
Complete your course: You can complete our comprehensive course at your own pace. You also have the option of attending a live class with a professional instructor and a model.
Work at your own pace: If you do not have time for the live class, you have the option of turning in pictures of your Lash Lift applications and asking your instructor questions asynchronously.
Choose additional certifications: Decide whether you want to add a Lash Tint and eyebrow tinting certification to your repertoire as well.
Our trainers have years of experience in the industry, so you will be in good hands. At the end of your course, you will receive a printed and signed certificate that shows future employers or customers that you are certified to use our system.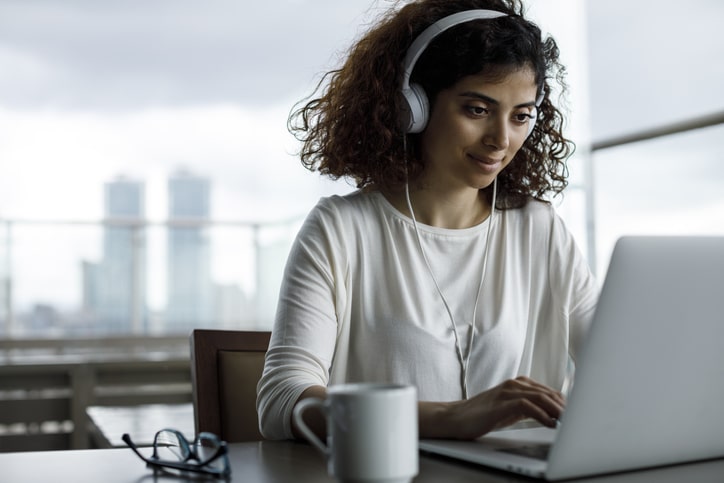 Who Is This Training For?
Our ideal trainees are beauty school students, practicing cosmetologists who work in salons, salon owners, and those who are thinking about switching to the field. Most of our training sessions are geared towards professionals or students who already work in the beauty industry; however, if you are an individual who simply enjoys learning about lashes and how to up your game when it comes to beauty applications, you may sign up as well!
What Is Lash Lift, and Why Do You Provide Free Training?
In 2012, we founded our company with one goal in mind: To make eyelash products and services better as a whole. Help us raise the bar for the entire industry by becoming trained and certified through one of our free courses in lash tinting or lash lifts.
We have a special passion for helping lash stylists everywhere achieve their beauty training goals — which is why we offer free courses online. Come learn about high-quality products and practice your application tips with us.
It can be difficult to find an affordable and accessible training session that also fits into your schedule. Sign up for one of our flexible options today for free when you purchase one of our Lash Stuff kits. Get in touch with Lash Stuff today to discover the training and certification that's right for you and your career.
Learn more about eyelash and eyebrow tint and lash lift application here.