Here Are the Lash Lift Products You Need
Posted by Sara on Jun 09, 2021
Giving your clients a lash lift is an easy way to give them stunning eyelashes that will last for six to eight weeks. However, lashes are like snowflakes in that there are individual colors, textures and thicknesses that you must work with. The supplies you keep in your kit should be able to accommodate these differences without compromising on quality results. Lash Stuff carries everything you need to give your clients stunning, curly lashes, whether you choose to purchase the all-in-one kit or order individual components. Here we reveal all the lash lift products you need.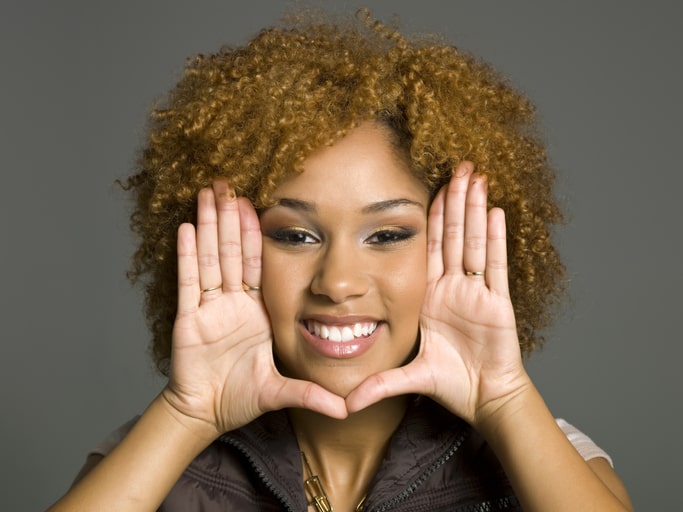 The Complete Set of Lash Lift Products
If you don't want to spend a lot of time shopping for this or that for your clients, you can simplify your lash lift purchases to the all-in-one Lash Lift Kit with Keratin. Lash Stuff has made it easy to deliver professional results to up to 20 clients with this kit. It comes with everything needed to perform a lash lift.
This kit moves through the three steps that take natural eyelashes from drab to fab in one appointment. The innovative design of the eyelash lift rods gives your clients a choice between a C-curl or a J-curl for their desired look. This perming kit is a solution for all the clients who have struggled with eyelash extensions or who don't want to worry about false lashes anymore.
The Intangible Lash Lift Products
Though your training may have covered everything you need to know about lash lifts, when you purchase the lash lift kit from Lash Stuff, you receive the added bonus of free online training. So long as you have a current esthetician or cosmetology license or if you are a current student at an accredited beauty school, you can access an online course to certify you in lash lifts.
The Individual Lash Lift Products
When you browse the selection at Lash Stuff, you will see why we the best in business. You will have no shortage of options when looking for the best lash lift supplies. Make sure your station or salon is fully stocked with each of these since once your clients see the results of their professional lash lift from Lash Stuff, they will keep coming back.
Eyelash Prep Products
To prepare a client for a lash lift, you need to have effective prep products on hand. Lash cleanser pads will remove oil, makeup and other residues that could keep the perm from taking effect on the eyelashes or keep the rod glue from holding. You should also have eye gel pads to keep the eye protected during the process, and Lash Stuff offers lint-free, super smooth gel pads that cling well to the skin.
Perming and Conditioner Creams
The perming cream is an important part of a successful lash lift, though it needs to be used in conjunction with the neutralizing cream for complete effectiveness. Lash Stuff caries individually packaged applications of both creams, which is important for the quality of the lift. The perming application loses its potency once it has been opened, as the air starts to oxidize the contents. Rather than use a bottle of cream across several appointments, which will weaken each time it is opened, individual packets retain potency for maximum lift.
An order from Lash Stuff provides 10 packets of each cream. These are safe and gentle, designed with client sensitivities in mind. The eyelash conditioning cream is the final step in the lift process, and it uses Keratin infusions applied after the lifting solutions to develop strong, healthy eyelashes. One bottle of product from Lash Stuff will cover 30 applications, and it is easily applied with a disposable mascara brush.
Lifting Rods, Glue and Mini Sticks
Out of all of the lash lift products you need, the actual perm can't be done without the eyelash rods. The lash rods from Lash Stuff are innovative and make it easy to deliver the perfect curl. There are different sizes for the rods, which is important for addressing the differences in eyelash lengths. Lash Stuff offers a multi-pack of the three sizes, or packages can be purchased separately. The rods have markers to show which way to place the rod to create either a C-curl or a J-curl.
Rod glue is used to hold the eyelashes to the lash lift rod, and Lash Stuff carries both standard and mega hold formulas. Stubborn eyelashes that don't want to stay in place on the rod can be put into submission with the Mega Hold Lash Lift Rod Glue. Each bottle comes with a wand for easy application.
Mini sticks are needed to press the lashes into the glue on the eyelash rod, and since you will go through a lot of these, you had better have plenty on hand. Lash Stuff carries a 50 count package, giving you plenty for multiple appointments.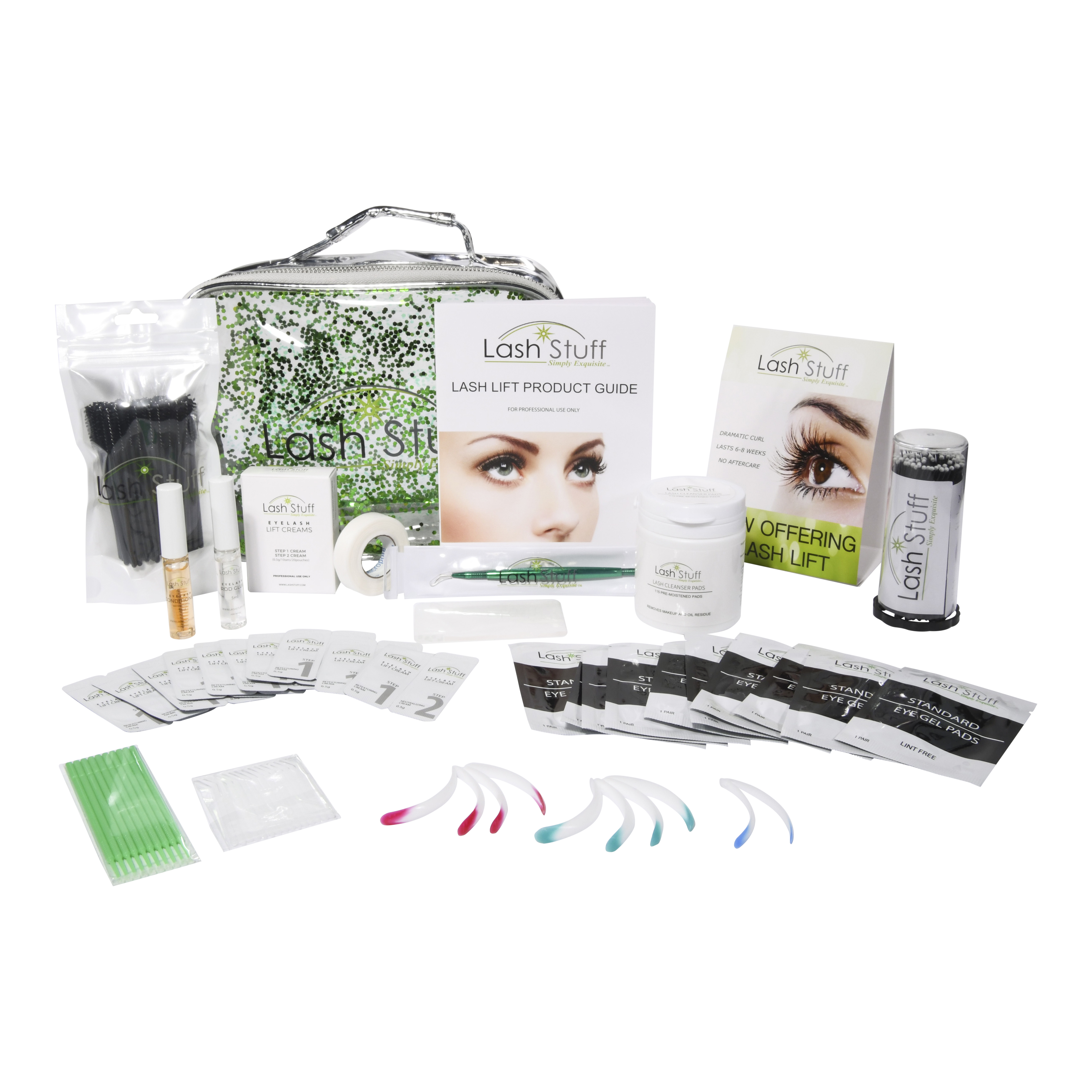 Process-Specific Lash Lift Products
When doing a lash lift, you will want special tools on hand to deliver the best results. In addition to the perming creams and lift rods, use a Y Brush Lash Lift Tool to neatly place the eyelashes straight on the lift rods. The comb on the end helps keep the eyelashes lay flat and straight. For lashes that are too close together, the eyelash isolator comes in handy. Keeping plenty of micro swabs on hand for applying or removing eyelash products is also a good investment, as these tools bring efficiency and convenience to the process.
The Beautician's Lash Lift Products
To keep your lash lift supplies organized, consider a stylish kit carrying case from Lash Stuff. With silver trim, plenty of sparkle and a carrying handle, you won't be rummaging around for your products. You can also order a counter display or client brochures about the lash lift procedure to better market your lash lift services to clients.
The Way To Order Lash Lift Products
For the best resources on the market, shop with Lash Stuff. We are the industry's leading supplier of professional lash lift products. We carry whatever you need to create the perfect lash curl for your clients.