How Do I Get Started With Volume Lash Extensions
Posted by Gina on Aug 15, 2022
Have you wanted to do Lash Extensions or already do Classic Extensions? Are you wondering what it would do for you business? I am here to help you navigate if it's a good fit for you and how it will impact your business.
Lash Extensions are a very lucrative business. Only about 20% of service professionals will make money. It takes a lot of hard work, education, training, and persistence. Offering more services such as Classic, hybrid and volume extension will provide you with the tools to meet the needs of more guests.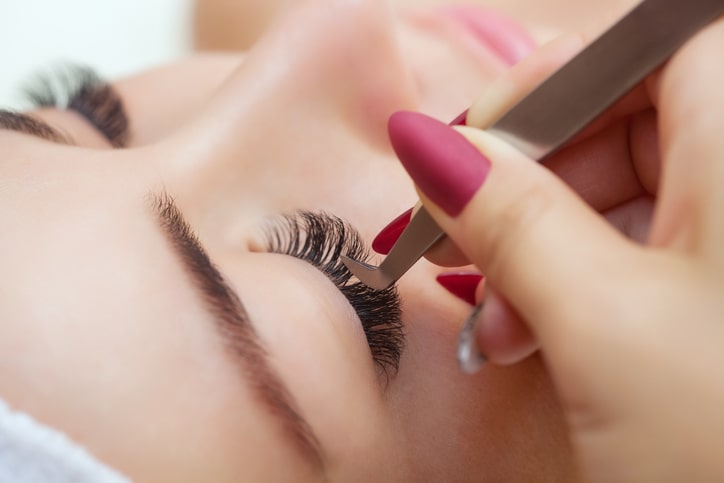 Getting Started With Volume Eyelash Extensions
Applying volume eyelash extension may be difficult. It takes practice. If you are just getting started with Lash Extensions it is better to learn classic eyelash extension, perfect that skill then move on to learning volume extensions. The only way to master the skill of properly applying volume eyelash extension is practice, practice, practice. Remember, practice makes progress.
Maybe you are unsure what volume extensions are. Classic extensions are applying one eyelash extension to one natural eyelash. If you were to apply more than one classic lash to a single eyelash, would be too heavy. If too much weight is added to a natural lash, it could add stress and potentially damage the natural lash. Volume lash extensions are the process of applying multiple small and light weight width eyelash extension to one natural eyelash; this give eyelashes a thicker, fuller look which is why the technique is called "Volume Eyelash Extensions". Volumes lash extensions have a thinner width compared to extensions that are used with classic lash extension application. These lighter lash extensions can combine into a fan of typically three to four eyelash extension and applied to one natural lash. If you have not mastered the classic application method, it is hard to learn the volume application method.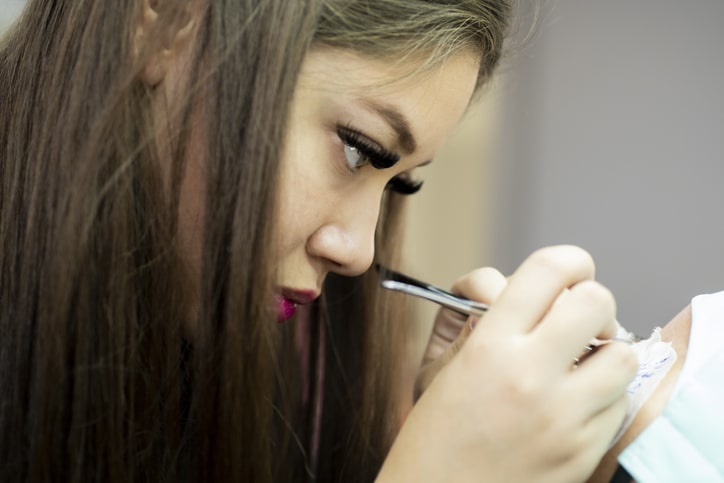 Misconceptions Of Volume Eyelash Extensions
There is a misconception that volume lashes application method is the same as a flare or a cluster of eyelashes. Flare or cluster lashes are prepackaged lashes that are glued with a knot at the bottom and often sold at your local drugstore or online. This is a quick way for some to apply lashes in groups of pre-made clusters or flares to the base of the natural lash line to achieve a temporary affect, but keep in mind that a temporary adhesive should always be used to apply these. These lashes are extremely heavy and are not applied to last longer than 7 days or very short term. They should be removed vs fall out with the natural lash.
Two steps that are important to master are the isolation and creating the volume fans. Let's first start with isolation. Isolation is the key to healthy, clean, and beautiful lash extension application. Isolation is one of the most important steps in doing any application. Speed should not be a concern when you are first starting. Just makes sure you are applying one fan to one lash at a time. Before you even begin, once the client is taped and prepped, brush through the natural eyelashes, this will allow you to warm up and prepare the proper size of lashes to apply depending on the client's natural lash. During the application make sure you are always going back through eh lashes and make sure there are no lashes sticking together or more than one fan sticking to each other. Once you have placed a few extensions, start on one end of the eye, and go through every single lash. This will ensure you have not missed and sticking together and will eliminate discomfort the client and prevent damage to their natural eyelashes.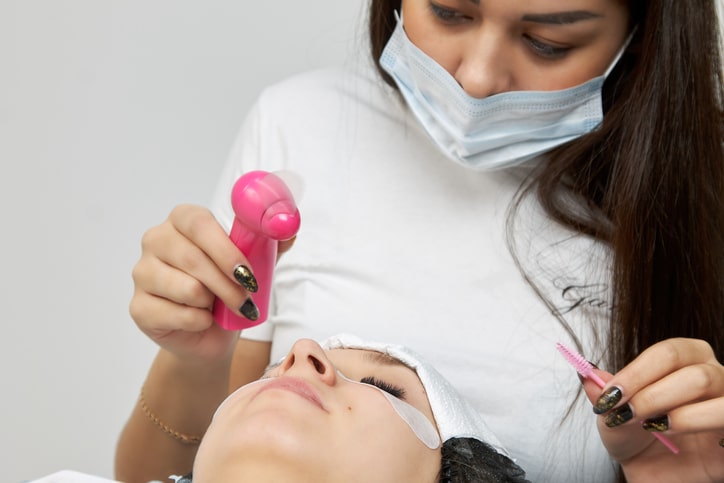 Volume Eyelash Extension Isolation
With volume eye lash isolation, once you have dipped the volume fan into the adhesive, you should already have the natural eyelash isolated and ready for placement of the volume fan directly on top, underneath, or onto the side of the base of the natural lash. Let the lashes wrap around the natural lash and hold it there for about 5 seconds so that the volume fan can properly dry, and then let it go.
Now, the most exciting part, creating a volume fan. Practice, practice, and practice some more. Just like classic lash extensions, volume lash extensions are a technique that takes time to master. Be patient with yourself and do not give up. If you find yourself with some free time, try making some volume fans. Start with 2D's in a thicker width such as a .10. once you are comfortable with those, then move up to a 3D fan, and eventually work your way up to 4D fans with thinner width. When you are at home watching TV or have some time between clients, practice making fans. Try to get a feel for your volume tweezers and try different volume fan techniques to discover the one that feels best for you. Use an older bottle of adhesive and place different sizes of fans on the back of your hand or even onto a makeup sponge. You are building muscle memory in your hands, after having practiced for a while, your hand will start doing all of the work with minimal effort.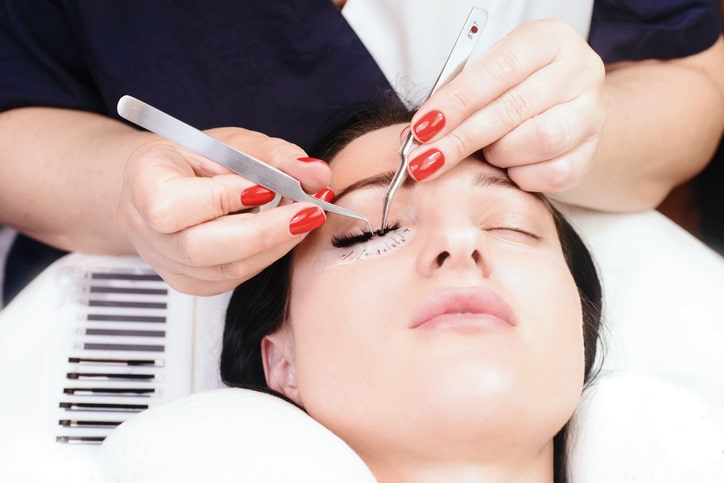 A great way to start getting use to doing a full volume set, you can start doing a few fans on your classic clients, creating a hybrid extension. This will help you get comfortable with this new extension technique, as well as treating your clients to a special upgrade until you are ready to add volume extensions to your menu. Some of your clients will be hooked from the beginning. This will make it that much easier to switch some of your clients to volume lash extension fills while adding a little extra money to your business.
Any time you add more services to your menu it will increase the revenue of your business. Doing just Classic lash extension can limit your clientele potential. By adding volume extension to your menu can add more clients or upgrade your clientele into getting a different service. Being able to offer both will set you apart from other lash artists out there. There are many different things you can add, but being able to do Classic and Volume lash extension is just the beginning.