How Does Eyelash and Eyebrow Serum Work? A Complete Guide
Posted by Sara on Feb 14, 2022
Did you know that Cara Delevingne has some of the most iconic eyebrows in all of Hollywood?
Her full eyebrows make a bold statement that's hard to ignore. Her look alone is responsible for women across America wanting eyebrows that are fuller than what they are currently stuck with. The good news is that the benefits of serum can allow both your eyebrows and your eyelashes to look as full as possible.
Are you on the fence about whether or not it's right for you? Keep reading to learn all about how eyelash and eyebrow serum work.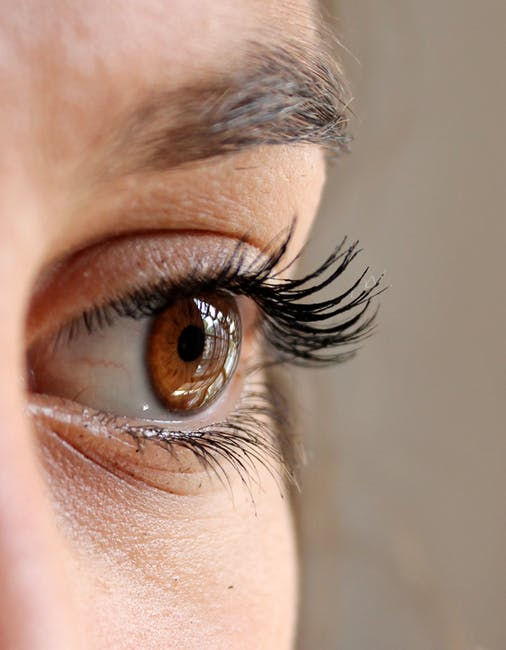 Why Use Eyebrow and Eyelash Serum?
You might be wondering why you should use eyebrow serum in the first place. It's an unfortunate fact that we can't choose our genes. Our genetic material plays a huge role in the way our eyebrows look.
The same is true of our eyelashes. Some people are born lucky enough to have lashes that are long and full, both aspects that can highlight the beauty of the eyes. There's no shame in having shorter and sparser eyebrows and eyelashes, but that doesn't mean you shouldn't go out of your way to make yourself confident.
After all, a reliable eyebrow and eyelash serum costs around $30, but confidence is absolutely priceless. It's worth noting that confidence doesn't have to be limited to special occasions. Although it's a big deal to look your greatest on a date or at a wedding, for instance, having a confidence boost every single day is just as important, if not more so.
The motto of the cosmetologist is all about investing in your inner and outer worth. There's no denying that when you look great, you feel great. That fact in and of itself is reason enough to reap the advantages of serum whenever you'd like.
Before you use any beauty product, it's crucial to learn about how it works and the ingredients it contains. That way, you can determine if it's really the right product for you and your needs.
Plucking Too Many Hairs
Aside from genetics, there are plenty of other factors that can affect the look of your eyebrows. For example, are you aware that over-plucking your eyebrows can damage them? Every time you pluck a hair, there's potential to damage the hair follicle so that the hair either doesn't grow back at all or grows in a way that's far from attractive.
Over time, you'll notice that your eyebrows are nowhere near as full as they once were. Instead of living with regret and beating yourself up over something you may not have known, you can make your eyebrows look even better than before.
You may have heard that plucking or shaving a hair can cause it to grow back darker and thicker. However, this is a claim that isn't true.
While you might see darkening and thickening results from hair supplements, don't forget that most of these supplements aren't approved by the FDA, and the science backing them up can be a bit iffy. In many cases, paying for hair supplements is no different than flushing your money down the drain.
One of the surest ways to get fuller hair is by using the right beauty products from brands you can trust.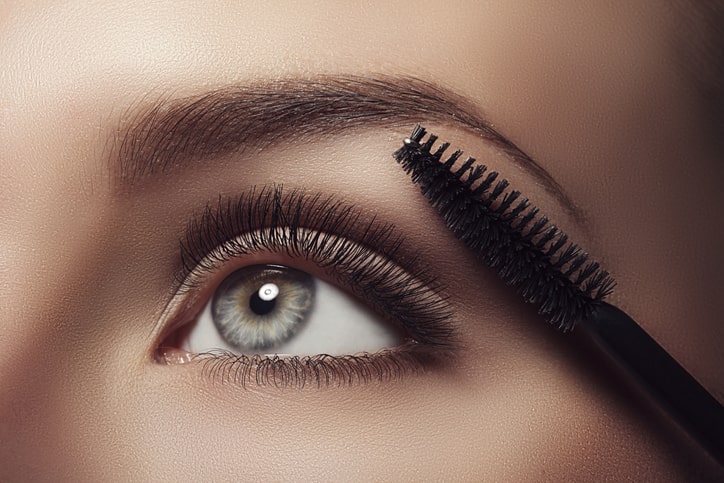 Health Issues That Affect Your Eyebrows and Lashes
There may even be a health issue that could explain thinned-out eyebrows and eyelashes. Trichotillomania is a condition where people feel compelled to pull out their own hair. This can come from your eyebrows, your eyelashes, your head, or even your arms, and you may never even be fully aware that you're doing it.
You may be surprised to learn that severe trauma can cause your hair to fall out. Over time, there's a possibility of the hair growing back after the trauma is treated by a medical professional.
There's a wide range of infections that can cause your hair to thin out or disappear altogether. Fungal infections like ringworm, viral infections like HIV, and bacterial infections like Staphylococcus, are all possibilities that would need a diagnosis before treatment.
Blepharitis is a health issue that can affect your eyelids in particular. In addition to inflammation, you could notice your eyelash hairs falling out one by one.
Although leprosy is quite rare, it hasn't vanished from the planet yet. Armadillos are known to carry leprosy, for instance. Contracting this disease can cause your hair to fall out with ease.
All of the health issues above can work in sync with a condition called madarosis. This is a condition that directly affects eyebrow and eyelash hairs. Depending on the severity of the diagnosis, it may cause scarring of the hair follicles, which could prevent any hairs from growing there ever again.
The good news is that some people with madarosis can receive treatment and avoid any follicle scarring. Under those circumstances, there's a much better chance of having your hair grow back.
How Eyebrow and Eyelash Serums Work
Put in the simplest terms, an eyebrow growth serum is any beauty product that claims to help your eyebrow hairs grow thicker and filler. Many serums can also work on the eyelashes for similar benefits. Serums are often easy to apply because they come with a small applicator that might remind you of makeup wands.
Before we go into the details of how a general eyebrow and eyelash serum works, it's important to know that these products can't perform miracle transformations in the span of an afternoon. Even the best products on the market need time to work their magic, so you should expect to apply it more than once or twice.
The way a serum works is by having a range of potent ingredients that can stimulate and encourage hair growth. Some of the most respected brands include plant ingredients like aloe vera. Not only can this ingredient reduce the number of hairs that are shed on a given day, but it can also strengthen the hair so that it's less brittle.
Did you know that hair is made of protein? Amino acids are considered the building blocks of protein. With this in mind, serum manufacturers put chains of amino acids called peptides in the list of ingredients.
Peptides can go a long way toward making your hair thicker and stronger.
This may sound like a joke, but it's true that caffeine can help with hair growth. A lot of great hair products include coffee seed oil. However, we wouldn't recommend that you take a bath in coffee.
Yet another ingredient you might find in serums is hyaluronic acid. This has been proven to hydrate both your skin and your hair. After all, you couldn't have hair without healthy skin.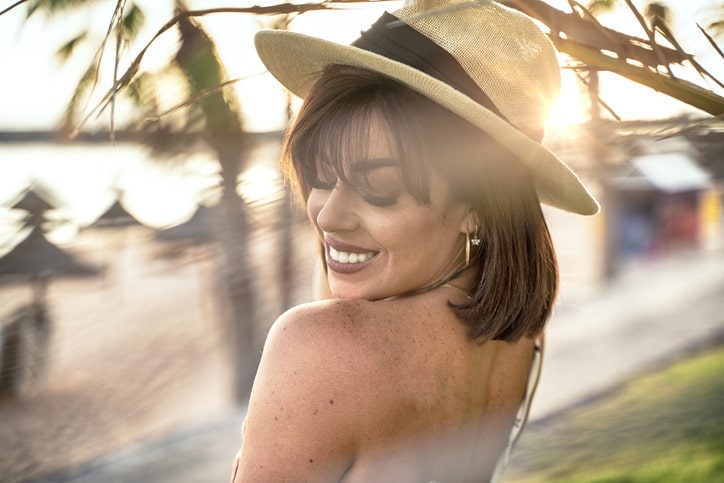 Eyelash & Eyebrow Serum
Are you still asking yourself the question, "Do eyebrow serums work?"
While a lot of serums make bold claims, not all of them work as well as the best brands. This is why it's a good idea to find which eyebrow and eyelash serums are worth your hard-earned money.
The best eyelash and eyebrow serum on the market is created by Lash Stuff. What distinguishes this serum from all the rest is the tried and true combination of effective ingredients, including many amino acids.
There's a water base to the ingredients so that you can apply the serum without hassle. Aside from the potent amino acids, another standout ingredient is panthenol. Medical professionals use panthenol to help heal wounds, but it's also great at keeping skin moisturized at a perfect level.
To ensure the moisture is long-lasting, you'll also find glycerin as an ingredient in Lash Stuff's product. Glycerin is often used in various beauty products because it works almost like a humectant. That's a fancy word to describe how glycerin can make sure the moisture in your skin doesn't escape, keeping it as healthy as can be.
As mentioned above, you'll be glad to learn that this particular product contains the healthful aloe we all know and love. You may not have heard of propylene glycol, though. This ingredient helps to ensure that the other ingredients, such as the aloe, can get into your skin for maximum effectiveness.
While you might not know of niacinamide, it's a form of vitamin B-3. Not only can this ingredient build up the proteins in your skin, but it can make the skin stronger so that it will withstand damage from environmental exposure. People even use that ingredient to stop their skin from flushing all the time.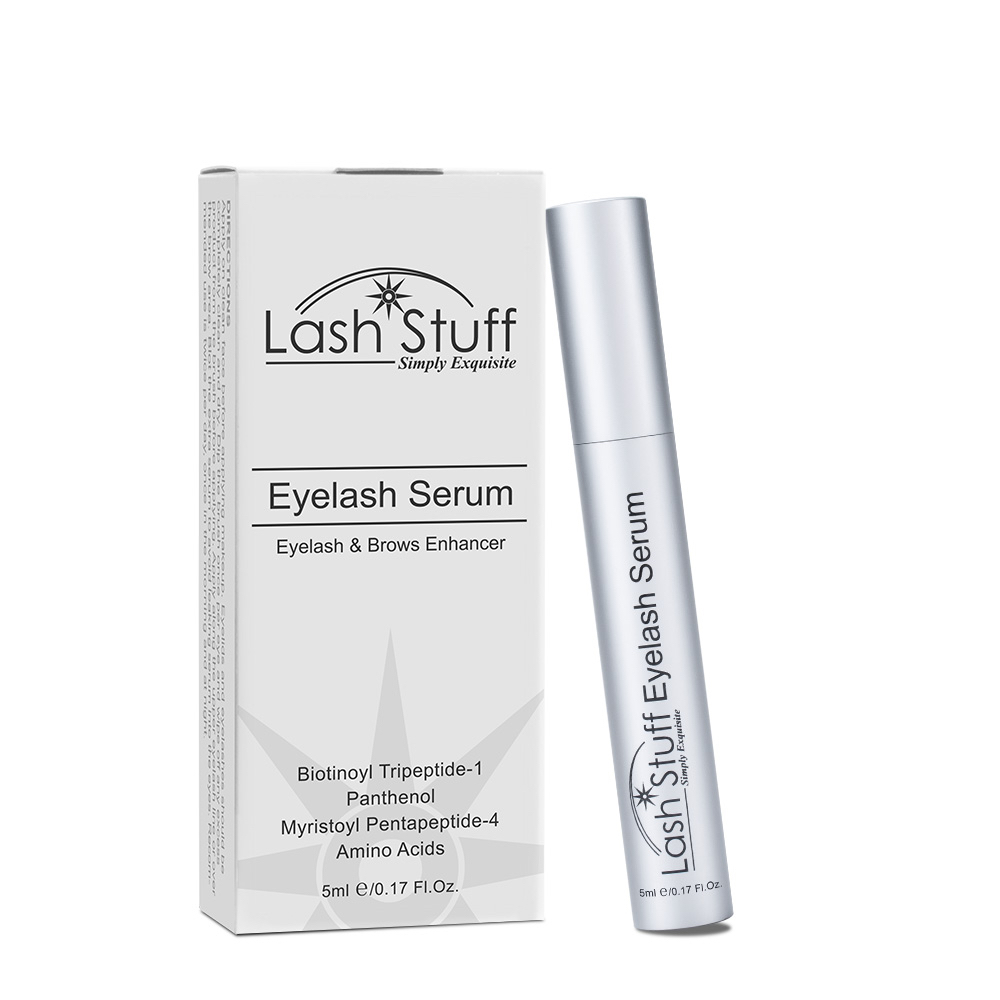 SHOP LASH STUFF EYELASH SERUM HERE
Other Ingredients in the Lash Stuff Serum
When it comes to Lash Stuff's eyelash and eyebrow serum, there are plenty more ingredients that are worth learning about. For example, the product features portulaca oleracea extract, which is a rich source of vitamins E, C, and A.
Not only that but portulaca oleracea extract also contains glutathione. Some experts refer to glutathione as a super oxidant because it plays important roles throughout the body, including those associated with the immune system, making proteins, and repairing tissues.
Another impressive ingredient of Lash Stuff's product is barbadensis leaf extract. The word barbadensis is part of the aloe plant's scientific name, so there's even more potent aloe for your hair to thrive on. The leaf portion of the plant is a rich source of vitamin B12, as well as folic acid.
Other extracts you'll find in the product come from the root of Panax ginseng, also known as Asian ginseng. This product is often used for its ability to boost hair growth. It even has promising capabilities for fighting against hair-related medical issues, although it shouldn't act as a replacement for prescriptions.
The Terminalia chebula fruit extract ingredient is something that's also chockful of antioxidants. Many knowledgeable people use it for anti-inflammatory properties, among other benefits.
If you've never heard of Malus domestica (apple) fruit cell culture extract, then you'll be glad to know that this modest fruit is often used because it has amazing anti-aging properties.
Some people are concerned when they come across an ingredient that sounds like the name of an alien planet. However, something like allantoin can be quite helpful. This particular ingredient acts as an anti-irritant for your skin.
How to Find the Best Product
Since the effectiveness of a product can depend on a range of factors, it's important to do further research. Looking up online reviews is one way you can gain more confidence about a particular brand or product.
Don't be shy about asking friends and family members for suggestions either. There's a good chance they can lead you in the right direction or let you know what brands to avoid.
Be sure to learn about the product's claims. That way, your expectations will end up being much more realistic. When it comes to Lash Stuff's eyelash and eyebrow serum, you can expect to see results after around 6 to 8 weeks of diligent application.
Of course, it's possible to start seeing promising developments early on. One user claimed to see longer eyelashes after only two weeks. If you love Lash Stuff's serum, you can buy a 5-month supply for yourself or as a way to stock up for your salon's clientele.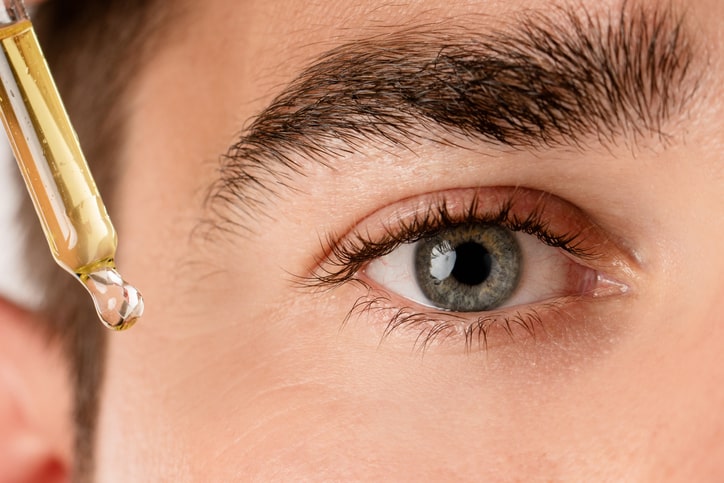 Ready to Get Eyelash and Eyebrow Serum?
Now that you've learned all about how eyelash and eyebrow serum work, you can accentuate and heighten your natural beauty. You're sure to turn heads wherever you go. Don't forget to let your best friends know about your secret beauty hack.
We can provide you with the highest quality beauty products and accessories, including our Lash Stuff eyelash and eyebrow serum that customers have fallen in love with.
Do you have questions about ordering or our products, in particular? Feel free to reach out to us, and we'll get back to you as soon as possible.