How Much Do Lash Extensions Cost?
Posted by Sara on Jun 15, 2021
You dream of standing out with long and luscious lashes that'll turn heads. You're not alone since styling eyelashes has been around since 4000 BC. Looking back to Ancient Egypt, you can find eyelash tools being used.
When you're looking into your options to extend the length of your lashes you might wonder, how much do lash extensions cost? This article will take a look at the cost of lashes whether you do it yourself or by a pro. Read on to explore the answer to this question and get your dream lashes in no time!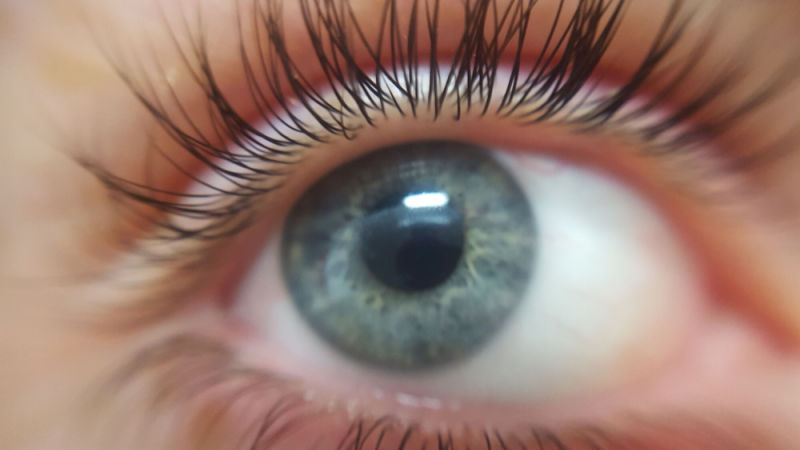 What Are Eyelash Extensions?
Classic lash extensions are semipermanent lashes that you hand glue on top of your natural lashes. They're also customizable since they're glued on individually instead of as strip lashes.
Why Long Lashes?
Having long and dark lashes is a beauty trait that many are after. From 2017 to 2018, the lash extension industry grew 8.3%. That's an increase from $808 million to $875 million.
Why Are They Attractive?
They can be considered attractive since they're a sign of good health. Many skin and other diseases can cause eyelash loss over time.
Your eyelashes might also emphasize your sclera which is the white of your eyes and your limbal rings. The limbal rings are the dark ring around the iris.
One study finds that having a dark limbal ring can indicate your age and health. This is due to it being the most prominent during your fertile years, and fading as you age. Dark lashes can help highlight these features.
How Long Will They Last?
They can last up to 8 weeks. After that, they start to fall out similarly to your natural lashes.
How Much Do Lash Extensions Cost?
Getting them professionally done can cost $100-$400 dollars plus tip. You'll have to get them done every few weeks for fill-ins which are about $50-$165.
The good news is that doing them yourself is much less. You can buy faux mink eyelash extensions for as low as $8.50.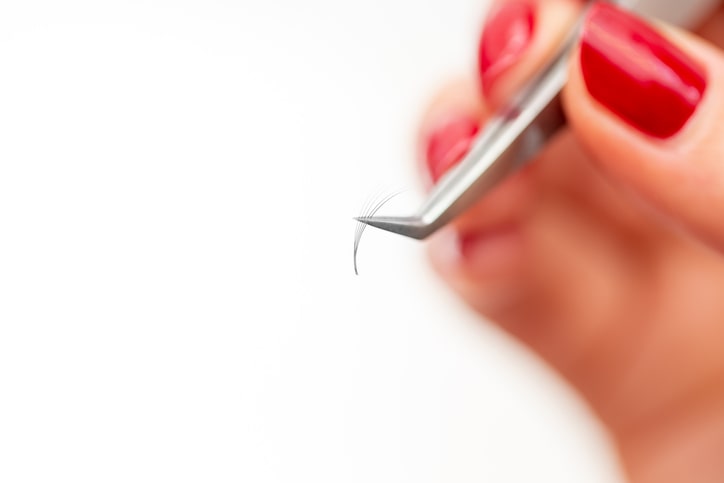 Lash Material
The cost of lash extensions depends on the type of material being used. Lash extension styles such as volume lashes tend to cost more than traditional options.
Also, the experience of the professional will impact the cost. The best lash extensions by the best professional will cost much more than someone who has less experience.
How Long Will the Process Take?
If you get it done professionally, it might be quicker than doing it at home. It takes about 1 to 2 hours for a professional to complete the job.
Will They Look Natural?
Your natural lashes will have more fullness, lift, and length. You can decide whether you go for a more natural or dramatic look.
It takes about 80-140 individual extensions per eye. Whether or not you get a dramatic look depends on if you have short or damaged lashes.
Eyelash Extension Benefits
From saving time to having a natural lift to your lashes, there are various benefits to your lashes. First, you'll save time each morning since you won't have to worry about liner or mascara. Just brush your lashes with a spoolie and go.
Another benefit is having a natural lift to your lashes. That means no more having to use lash curlers to get your lashes to curl.
Next is confidence. Many feel more self-confident with long and luscious lashes.
While they might feel heavy at first, you'll get used to them quickly and won't notice them. You'll also have thicker and longer lashes each and every day. They're also customizable which means that you can go for different looks whether that's natural or glam.
Caring for Eyelash Extensions
Once you receive your eyelash extensions, you'll want to avoid getting them wet for at least 24 hours. That includes avoiding washing the area.
Avoid Oil
Going forward, avoid oil-based products on your lashes since they can remove the glue that holds your lashes in place. Many waterproof makeup options are oil-based.
Avoid Mascara
Now that you have long lashes, avoid placing mascara on them and don't use curlers. You'll have a natural lift so you won't need them anyway!
Use Spoolies
Each day, you'll want to separate your lashes with a spoolie. You can find them online or at beauty supply shops.
Don't Pull
Avoid pulling or picking your lashes. This is a fast way to lose the lashes that you worked hard to have.
Adjusting Skin Care
You'll want to avoid skincare that's oily. That includes eye cream as well. It's best to use eye cream in the morning instead of at night in order to avoid it going into your lashes.
Adjusting Makeup
Avoid glittery or loose powder eyeshadows. They can build up at the root of your lashes which can cause breakage. If you choose to still use liner, opt for liquid or gel formulas since they won't pull at your roots.
Exploring the Answer to, How Much Do Lash Extensions Cost?
Now that you've explored this guide, you should be able to answer the question, how much do lash extensions cost? Take your time picking out the right lashes for your needs and style.
Would you like to get started on your own eyelash extensions from the comfort of your own home? Check out our range of products that you can get started with today.
Have questions? We can help! Contact us today, and we can help you pick out the right lashes and tools for your needs.