How Much Does It Cost to Get Eyelash Extensions?
Posted by Sara on Jun 18, 2021
You may believe that looking good leads to increased confidence. What you might not know, however, is that many people have noticed this phenomenon. Looking beautiful definitely boosts self-esteem- it's been proven!
Getting eyelash extensions is a great way to improve your appearance and feel awesome. But how much will it cost? Are longer lashes worth the price that you'll need to pay?
Read on to answer these questions and to gain a broader understanding of what extending your lashes is like.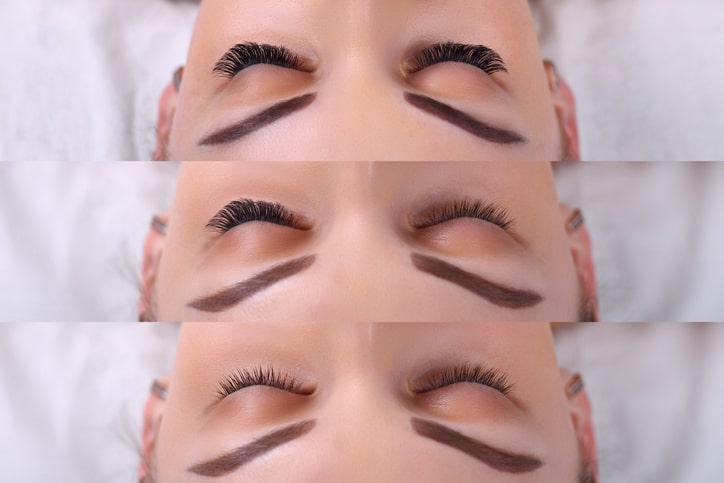 The Basics of Getting Eyelash Extensions
Eyelash extensions aren't something that alters your natural eyelashes. Instead, they attach to your lashes with adhesive. This makes them look darker and fuller in addition to lengthening them.
The application process is different for those who DIY their eyelashes vs those who go to a salon. If you were to go to a salon, the artist would apply lash extensions one at a time. This would be about 80-140 individual applications.
However, you can also DIY eyelash extension. All you need to do is use body-safe adhesive to secure a row of lashes on top of your natural ones. This process only takes a few minutes and is a cheaper alternative to professional lash styling.
If you were to go to a stylist, you're paying for their time and expert-level effort. You won't get the same intricate look when doing it yourself, but it still will give you full and gorgeous lashes that you otherwise wouldn't have.
How Much Does It Cost to Get Eyelash Extensions?
If you were to go to an eyelash extension professional, you would need to pay a fee based on your specifications. You'd need to tell the stylist exactly what you want and get a quote.
Generally, professionally applied extensions take around 2 hours or more. This means that the fee will generally be anywhere between $100-150. While this makes sense when you consider the time that it takes to apply them, it's a pretty high rate for budget-minded women.
Additionally, professionally applied eyelash extensions only last around 6 weeks. After that, you would need to pay a similarly high fee for new ones to be installed. This can quickly get costly, which is why you should look into affordable DIY extensions.
Affordable Alternatives
Rather than going to a professional salon, you can purchase eyelash extensions online. These extensions are high quality and made from faux mink or silk, which gives them a glossy appearance. The dramatic look is made even starker by their deep black hue.
You can get these eyelash extensions in a wide variety of lengths. People with larger eyes tend to prefer longer extensions. Those with small eyes look best with shorter extensions that still accentuate the eye.
If you're unsure what the best length is for you, you can get a full tray of eyelash extensions in varying sizes. This set only costs $25- it's really affordable!
You can also select eyelashes that make your eye's natural color stand out. If you have green eyes, you may like to use brown-tinged extensions. This color balances out the natural flecks in your eyes and gives you a beautiful and cohesive appearance.
Do your research and know what options are best for your needs. You can then try out various extension options and see which ones you like best.
How Long Does This Investment Last?
Eyelash extensions aren't very expensive. However, the length of any investment contributes to how its real cost.
Most DIY eyelash extensions last for anywhere between 3 and 5 days. This is shorter than the 6 weeks that professional extensions last, but the rate is so much lower that it's likely worth it.
When you purchase one set for a couple of dollars, this investment is perfect for those who are going to a special event. For daily use, this is ideal since you can switch up your eyelash length, color, and thickness frequently.
You can save money by buying extensions in bulk. By getting 4000 eyelash extensions (2000 sets) in a tray for $25, you're getting a pair of eyelashes for about one cent.
Compare this with the $100 set of professionally applied extensions that last 2 weeks, and you have a deal.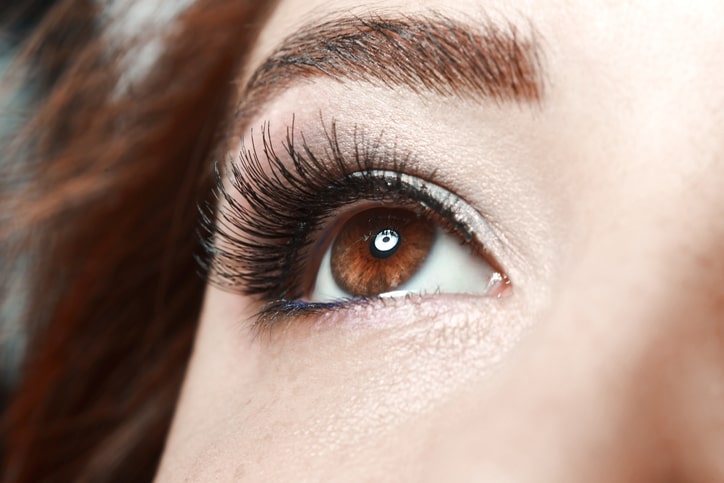 Selling Eyelash Extension Services for Higher Return
Eyelash extensions are inexpensive to DIY. They cost more for professional-level applications.
There's a flip side to this: you can capitalize off eyelash extensions by training yourself how to apply them professionally.
When you do this, you can buy cheap extensions in bulk and charge clients for professional applications. Even if you offer a lot of discounts and charge an average $100 per person, you'll turn a huge profit (around 10,000%)!
Just remember that when you choose to do this, you'll also need to invest in appropriate adhesives and other accessories. Diversify your portfolio to offer manicure services or eyebrow plucking. This is an awesome way to start up a lucrative business.
Become Your Most Beautiful Self Today
Now that you have some basic information about eyelash extensions and how much they cost, it's time to get started. Register for an account with us to become a lash-loving VIP.
You'll get free same-day shipping anywhere in the US in addition to occasional emails about discounts and deals that we have. Additionally, you'll get access to training on how to apply eyelash extensions and certification so that you can begin professionally applying them to others. Since we're committed to helping you look and feel as confident as possible, we look forward to hearing from you soon.