How To Choose A Permanent Make Up Stylist
Posted by Misty on Feb 26, 2021
Important Factors When Finding A Permanent Cosmetic Artist
Unlike cosmetologists' and estheticians', you are not required to have a certain number of hours, or, be licensed, to perform permanent make-up in most states. Here you will learn what to look for to find a good permanent cosmetic artist.
Things to look for:
1)Training and experience
Where did your Pro learn how to perform permanent make-up? Is it an established training program? How long was their class? How long have they been doing this? Did they practice on multiple people before starting to charge? Although, there are exceptions to this; everyone has to start somewhere. So, if they've had good training, meet all the requirements from the state, have some pictures of their work, or you trust them, I would give them a shot. I've been there before. Just starting out. Luckily, I had a lot of good friends who trusted me with their brows.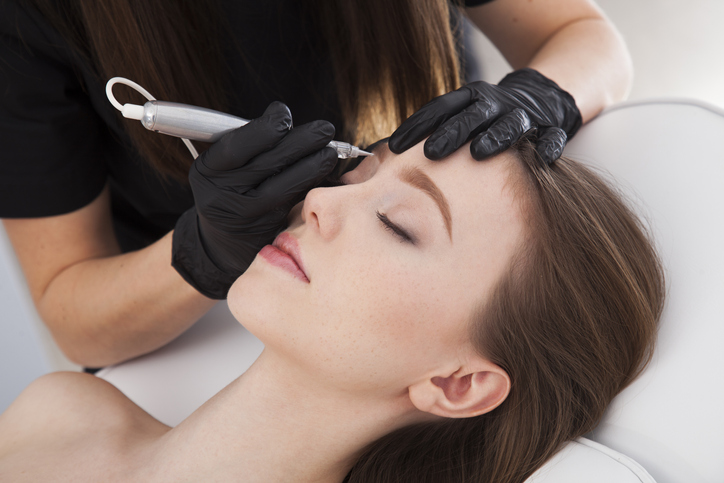 2)Certifications
Do they have all their certifications through the health department? In the state of Utah, you are required to have your blood-borne pathogens certification and have the health department come check out your working space to make sure that it passes inspection. We are required by law, to have both certificates visible to our customers.
3)Pictures
Do they have a social media account or portfolio to show case their work? Before and after pictures are important to see the work they are doing. Healed results are great to see as well. When their clients come in for a touch up, are they posting those pictures too? Are they consistent with their posts?
4)Client reviews
Are their clients leaving reviews on google, yelp, or comments on social media? This is a big one. It lets you know how the client actually feels about the service they had performed on them. Really in-depth reviews will even let you know if they felt comfortable during their appointment, if they didn't like something you did, if you went above and beyond, etc. So, look for those reviews.
5)Communication
Are you and your Pro on the same page? Are they confrontational when you try and tell them you don't like something? How do they make you feel when you are talking; uncomfortable? Or is it easy to communicate and ask them questions?
6)Insured
You do not have to be insured, and it's really more beneficial for the artist, not as much for you, unless you have to make a claim against them. It's nice to know if they have insurance, because you must have at least 100 training hours, or they won't insure you. Most trainings are less then 100 hours, so if they are insured, then you know they had at least a week or more worth of training or enough experience.
7)Pre-care instructions
If you've gotten as far as making an appointment with them, are they sending you information on what you should and shouldn't do the week leading up to your appointment? This is a big deal. Not everyone is a good candidate for permanent cosmetics.
What you want to avoid and why:
If you go into your appointment and things don't look clean or sanitary, I will not recommend continuing with the appointment. Sanitation and cleanliness are a must when opening people's skin. Did they wash their hands before putting on gloves? Again, something that is extremely important to do. I've seen tattoo artists pause during an appointment, take off one glove to answer their phone and then put a new glove on. This is not the correct or sanitary way of doing things. Anytime gloves come off, they should be washing their hands before putting another pair on. To go along with that, they shouldn't be touching anything with gloved hands that is not in their sanitary working space. They risk chance of cross contamination and blood-borne pathogens. Something everyone wants to avoid.
Is your Pro mapping out what they are going to be doing and showing you? This step makes sure that you are getting symmetrical work done and that you are going to be happy with it. I've been told by a few people who have been else where to get their brows done, that they just had them lay back on the table and went on with the service, never talking about what they want/like or don't want/like. This to me, is one of the most important steps.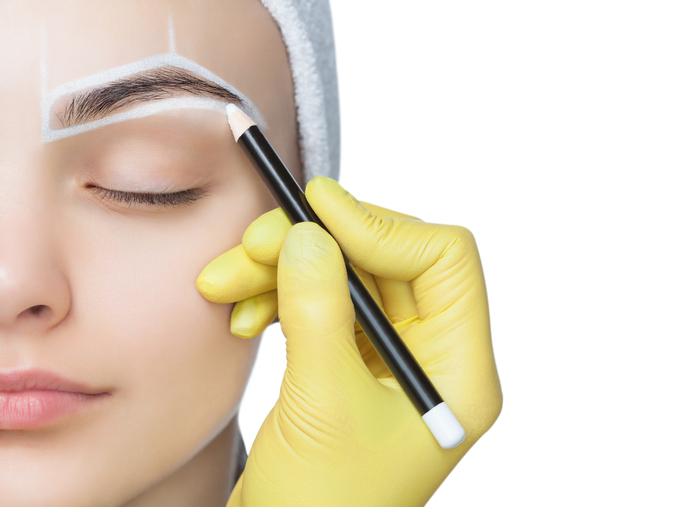 Are they having you fill out paperwork? This is a crucial step; it lets you know the risks, the healing process and what the aftercare looks like. I even have my clients fill out a release form, so I know if I have permission to post their pictures. I also have them opt in, or out to take a patch test. Paperwork lets your Pro know if you are allergic to anything, if you are using anything you shouldn't be on your skin, taking medications, or have a health problem that could interfere with the healing process.
I hope that this helps you make an informed decision on what Pro to go with. If you are the Pro, I hope this helps you to understand what you should be thorough in, stay consistent with, and what to avoid.