How To Choose the Best Eyelash Extension Styles for Your Client
Posted by Gina on Sep 15, 2021
Eyelash extensions have dramatically increased in popularity in recent years. As the number of trained lash professionals continues to grow, extensions are available to more people than ever before. In addition, with such a wide array of eyelash extension styles available to choose from, beautiful, custom-designed lash extensions are accessible to nearly everyone.
Why Choose Eyelash Extensions?
Beautiful eyelashes are in high demand these days, with seemingly everyone from celebrities to Olympic athletes to your next-door neighbor sporting noticeably long, lush, fluttery lashes. There are many ways to achieve the look, but lash extensions stand out from the pack due to convenience and appearance.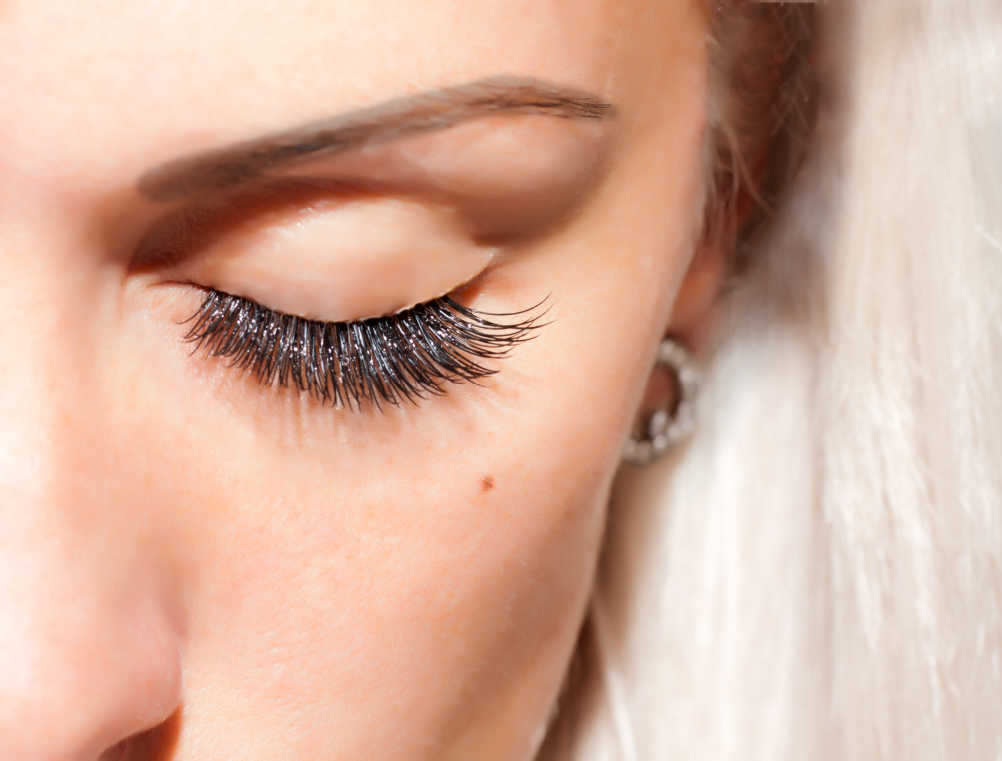 Convenience
Mascara is widely available and simple to apply. However, clients must apply mascara every morning and then remove it — carefully — every evening. False eyelashes are another accessible, do-it-yourself alternative to professional eyelash extensions. However, fake lashes must be applied every day, either with lash adhesive or magnetic eyeliner, and then carefully removed and cleaned. Most false lashes can be worn for a maximum of 8-12 hours, and many falsies require that clients also wear mascara for the most secure hold.
Today's eyelash extension styles, by contrast, are applied once in a professional salon setting and last, on average, four to six weeks. There is no need to remove them each night or reapply each morning and no messy adhesive to deal with. Instead, clients simply wake up each morning with full, voluminous eyelashes, making lash extensions by far the most convenient lash enhancement method available.
Appearance
Many high-end mascaras do a good job of creating the illusion of longer, fuller lashes for a short period. However, mascara cannot change the overall length, density, or placement of lashes the way extensions can.
False eyelashes generally have a more transformational effect than mascara. However, even premium falsies are mass-produced, making them less customized than extensions. In addition, many people are unaware of how to select the right false lashes to complement their face and eye types.
Eyelash extensions, on the other hand, can be custom-selected and arranged to create the most flattering eyelash application for any eye shape or desired effect. In terms of appearance, eyelash extensions have a significant advantage over other lash enhancement options.
What Are the Differences Between Eyelash Extension Styles?
Understanding the different styles of lash extensions available is key to choosing the right types of extensions to create clients' desired lash effects.
Material
One of the major differences in different types of lash extensions is the material from which the extensions are made. Some of the most popular eyelash extension materials are faux mink and synthetic silk.
Synthetic silk eyelash extensions are a bit heavier and stiffer than faux mink extensions, making them more amenable to dramatic effects. Faux mink eyelash extensions tend to be finer, fluffier, and more lightweight than synthetic silk extensions.
Length
Another key differentiating factor between eyelash extension styles is the length of the extensions. Extensions are typically available from 8 mm to 15 mm in length. Longer lash extensions tend to create a more wispy, fluttery appearance. Shorter extensions usually result in a fuller, darker lash effect. Many people choose to apply different extension lengths to different parts of the eyes to achieve their desired effects.
Curl Type
Curl type is an extremely important factor in choosing the correct type of eyelash extensions. Lash professionals use different curl shapes not only to create different lash effects but also to better blend with and adhere the extensions to clients' natural lashes.
J Curl: These are the straightest extension style, with a very subtle upward curl.
B Curl: These lashes have a slightly tighter curl than J-Curl styles but are still fairly straight.
C Curl: These are some of the most popular lash styles. C-Curl lashes have a moderately tight upward curl for an eye-opening effect.
D Curl: These extremely popular eyelash extension styles feature the tightest upward curl for a dramatic, visibly curled effect.
L Curl or L+ Curl: These lashes are like C- or D-Curl lashes, but they feature a flat base that can be applied to clients with straight, downward-pointing natural lashes.
Color
Most eyelash extensions are black; however, lash extensions are also available in a wide array of colors, from natural-looking browns to brilliant rainbow hues. Lash technicians can mix in a few different colors to create a more natural look, or use pops of color for a bold, fun effect.
Shape and Diameter
Lash extensions are typically available in diameters ranging from 0.03 mm to 0.20 mm in thickness. Thicker lashes create more drama but are also heavier on clients' natural lashes. Most lash extensions are round. However, some lash extensions have a "flat" or elliptical shape. Their increased surface area allows them to better adhere to clients' eyelashes.
Which Eyelash Extension Styles Will Work Best?
When choosing the ideal eyelash extensions for a client, a professional lash stylist must consider:
The length, diameter, and curl of the client's natural lashes
The shape and placement of the client's eyes
The client's desired appearance, such as a natural or dramatic look, or a widening or elongating effect
Choose lash extensions that are the same diameter or slightly thicker than the natural lashes. Most people prefer extensions that are slightly longer than their natural lashes; however, avoid extensions that are more than 3 mm longer than the client's own lashes. Going any longer could put too much strain on the client's eyelashes and lead to breakage.
J-, B- or L-Curl extensions look the most natural on people with straight, downward-pointing eyelashes, while B- or C-Curl styles look more authentic on other lash types. People with hooded or monolid eyes tend to look best in L-Curl or L+-Curl styles. Different lengths and types of extensions can be applied to different zones of a client's eyes to create the desired effect.
Find the Best Eyelash Extensions
Once you understand the different types of eyelash extension styles available, you're better equipped to choose the perfect lashes for your clients. Lash Stuff offers a vast selection of eyelash extensions and accessories. Contact us to learn more.
Sources:
https://medium.com/@spate/consumers-are-taking-their-lashes-to-new-heights-f43ad3d7ce2d
https://www.lashstuff.com/eyelash-extensions/