How to Get Free Lash Lift Training and Certification
Posted by Jess on Jan 16, 2023
Taking a client's appearance from drab to fab is more than just your job: It's your passion. And the fact that your cosmetology services are in high demand is a bonus.
Research shows that cosmetology careers are expected to grow by 8% from 2018 to 2028.
One of the best ways to further enhance your clients' lives and grow your cosmetology business is to focus more on elevating the look of their lashes. And fortunately, learning how to perform lash lifts can help you to make this happen.
The great news? Lash lift training can be free.
Here's a rundown on how to get free lash lift training and become certified in this in-demand service.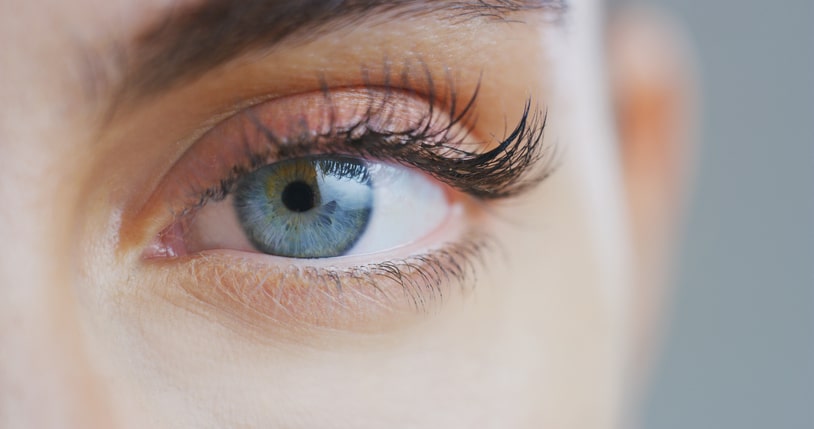 What Is a Lash Lift?
A lash lift -- a semi-permanent, natural procedure -- is designed to make eyelashes look thicker, curled, and fuller without the need for leave-on additions or chemicals.
This procedure involves enhancing an individual's lashes from their roots using products such as a perming cream, neutralizing cream, and serum containing keratin. This will give a person's eyelashes an extended, lifted look.
After undergoing this procedure, your clients will no longer have to resort to using irritating clump mascara. Instead, they'll wake up each morning with lashes that are naturally long and thick.
The lash lift process is generally painless and quick. As a result, your clients can instantly enjoy their lashes.
Lash Lift Certification for Free
Not sure how to do a lash lift? Once you purchase a lash lift kit from Lash Stuff, you'll be eligible to undergo free lash lift training if you're a licensed cosmetologist. You will receive a code to sign up for certification online.
The comprehensive training will allow you to learn how to perform a lash lift from a professional instructor with years of experience.
Once you complete the training course, you'll receive a printed and signed certificate indicating that you're certified in lash lifts. The certification process should take no longer than three days.
Afterward, you can perform lash lifts from your shop or home at any time and begin to generate money from this service.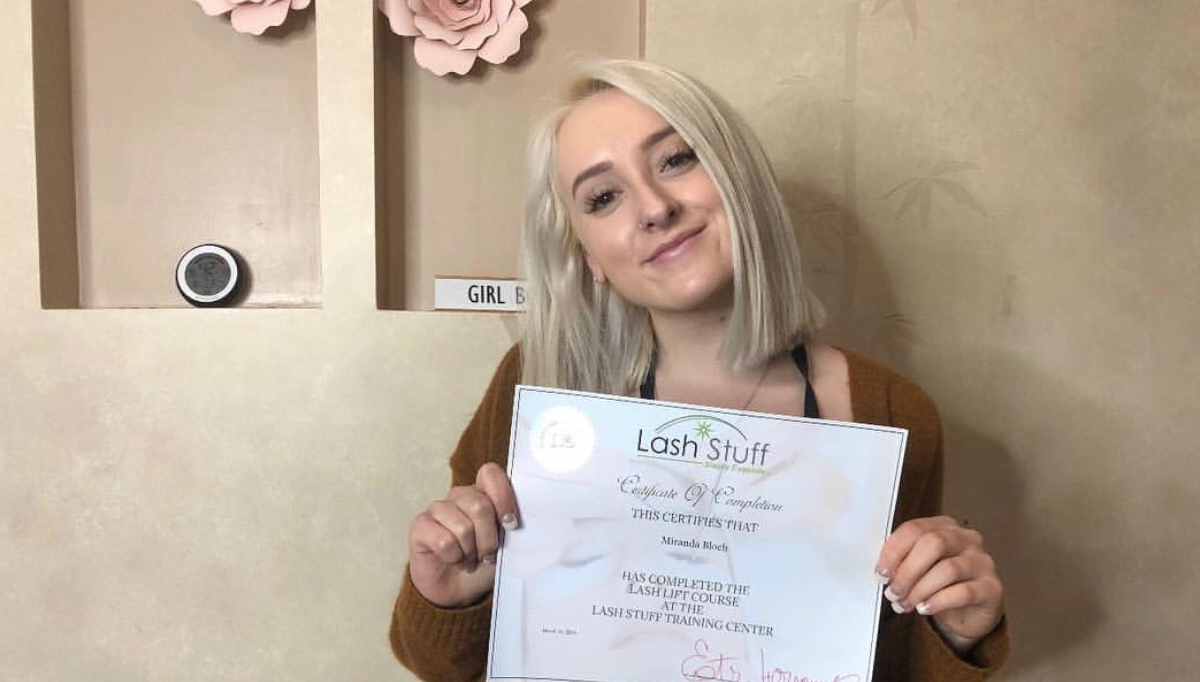 What You Will Learn in Last Lift Training
During your live online lash lift training course, you'll learn the theory behind the lash lift procedure. You'll also discover how lashes grow.
Your training course will also teach you how to use Lash Stuff's lash lift kit. In addition, you'll get to see the procedure done on an actual model.
Your trainer will gladly answer any questions you may have during the course as well.
What If You Can't Make It to the Lash Lift Training?
Let's say you can't take part in a live training on lash lifts due to having a busy work or school schedule. The great news is that you can watch the training online at your convenience.
The benefit of undergoing video training is that you can stop and rewatch sections of the video that you need to comprehend better.
Once you've completed the video, you'll need to perform the lash lift procedure on two models. Then, you can submit photos of the work you've done.
As part of the video training process, you may still ask Lash Stuff's professional team any questions you have.
Benefits of Lash Lift Training
By learning how to do lash lifts, you can take your cosmetology business to the next level. That's because learning a brand-new service can help you to generate more revenue.
With a lash tint certificate, your shop will stand out from other estheticians and cosmetologists in your local area. And when you effectively shape your clients' lashes, you can expect these clients to positively review your business online and promote you through word of mouth.
This will lead to continued business for you.
Many clients will likely fall in love with your lash lifts because most people's lashes grow out straight. By reshaping your clients' lashes so that they curl upward, you will give them the effect they're seeking without the need for lash curlers.
Note that you can simply promote lash lifts to your current clients as an add-on cosmetology service. This will allow you to better satisfy these clients.
However, you can also create a new client base by attracting clients who may seek you out just for your lash lift service. That means you can get more individuals into your cosmetology shop.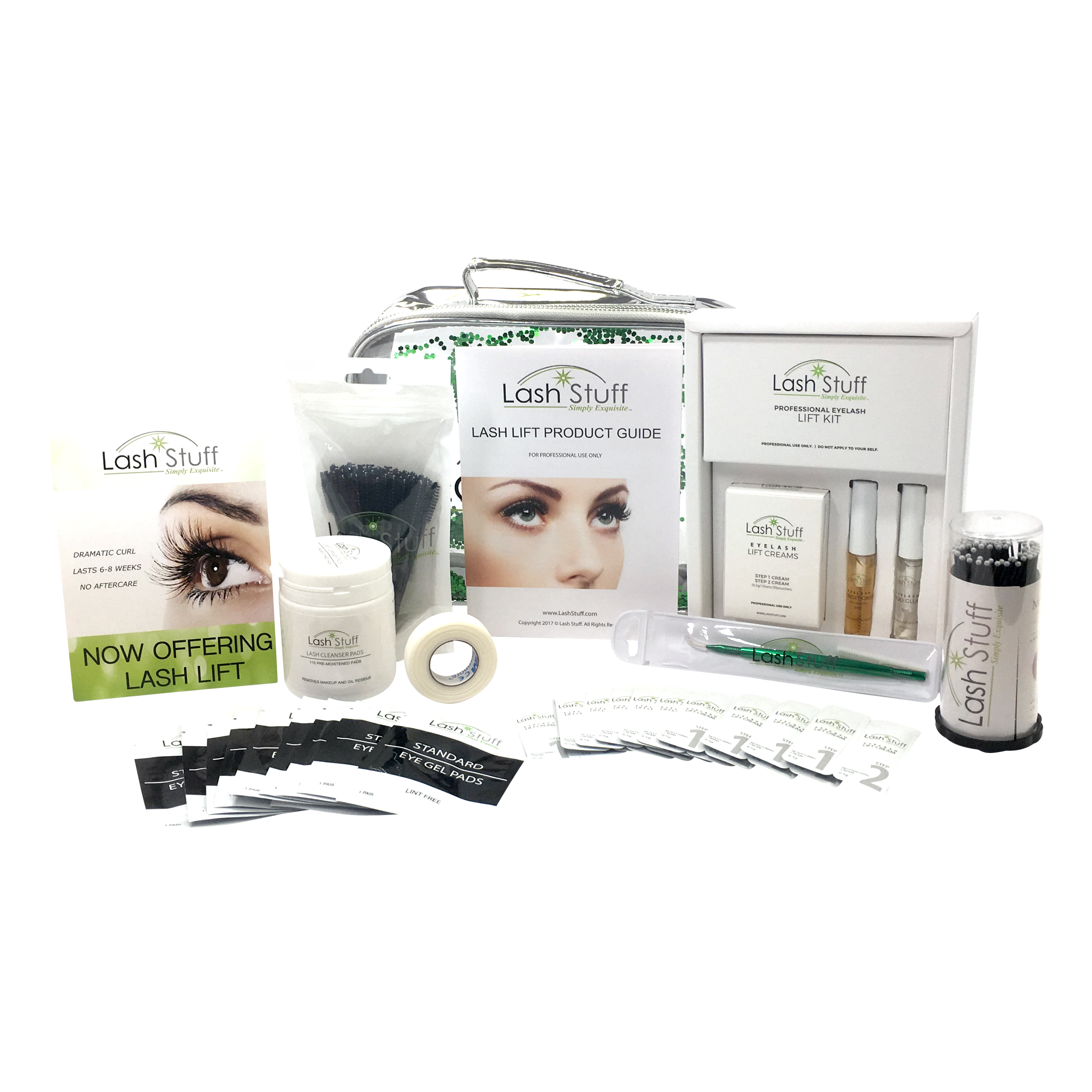 Additional Cosmetologist Training Opportunities Through Lash Lift
In addition to taking advantage of lash lift training, consider also completing free lash and brow tint application training.
By completing this training, you can learn how to change and therefore enhance an eyebrow's or eyelash's color. This simple service can help you make more money with minimal effort.
At Lash Stuff, you can complete this free video training after you've completed the lash lift training. Then, you'll have two certifications -- one in lash lifts and one in lash/brow tinting -- that can help you elevate your career.
How We Can Help
If you're interested in expanding your cosmetology business, learning how to do a lash lift is critical. Fortunately, all you have to do is purchase a lash lift kit to take part in free lash lift training.
At Lash Stuff, we take pride in offering high-quality eyelash products and training that can help you to achieve greater success in the cosmetology industry. Get in touch with us to learn more about our products, and start training now!