How To Relax Throughout The Salon Work Day
Posted by Gina on Sep 06, 2022
Hard Day at the Beauty Salon
How many of you go home after a long day and have sore hands, feet, back, neck and well parts of your body you didn't know you had? If I could provide you with a tool to help, would you be interested in reading more? Well, I hope the answer is no to the first one, but the reality is you are physically and emotionally exhausted. The average life span of any service provider is only 5 years. Part of the reason for this is because service providers service others and not themselves. Self-care is a must when you are in the service industry. I am going to give you a few top ways to make sure you can make a career that will last you a lot longer than 5 years in this industry.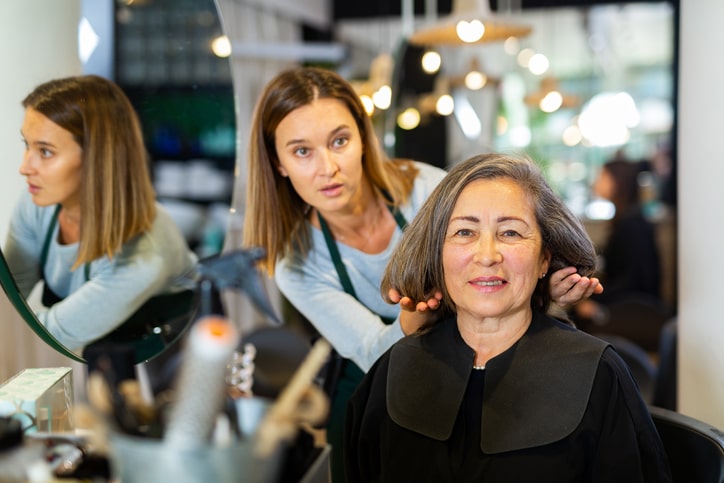 I have currently been in this industry for 25 years. I have had various positions within the industry, but I have always provided services. It has taken a toll on my body. There are days I came home in tears because I hurt so bad. I wish I knew then what I know now. There is a lot that goes into that, but a few basic things are simply self-care and making yourself a priority. Creating a few habits can make the biggest difference.
One Way to Relax: Magnesium Lotion
One is applying magnesium lotion throughout the day on your target spots. This can include, but not limited to your hands, feet, knees, neck, and shoulders. Magnesium lotion promotes relaxation of muscles after a tense work or just a hard day. Use the Magnesium Lotion to help relieve stress in the hands after a long day of work in the salon.
Magnesium is not only one of the most important minerals for the body, but also important for the skin. We don't use just any magnesium, however. We use magnesium chloride from America's #1 liquid magnesium, one of the purest natural magnesium sources on earth.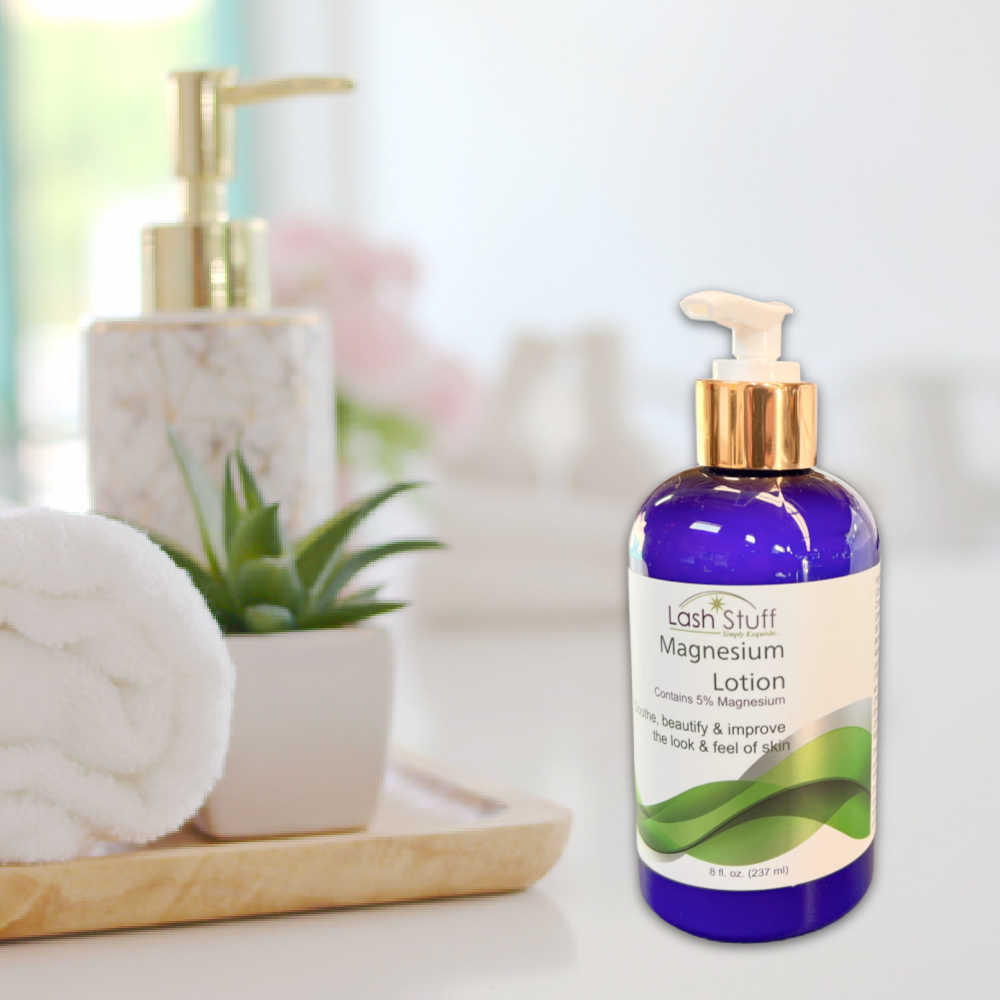 Magnesium chloride is one of the best forms of topical magnesium because of it is purity, potency, and rapid absorption rate into skin for maximum hydration. Our line is formulated to help hydrate, soothe, beautify, and glow of you most beautiful self,
Magnesium Lotion provides magnesium chloride, one of the best forms of topical magnesium because of its purity, potency, and rapid absorption rate into skin. Just massage in the non-greasy lotion for a great way to feel more relaxed after a stressful day or a tough workout.
Learn more about magnesium lotion here.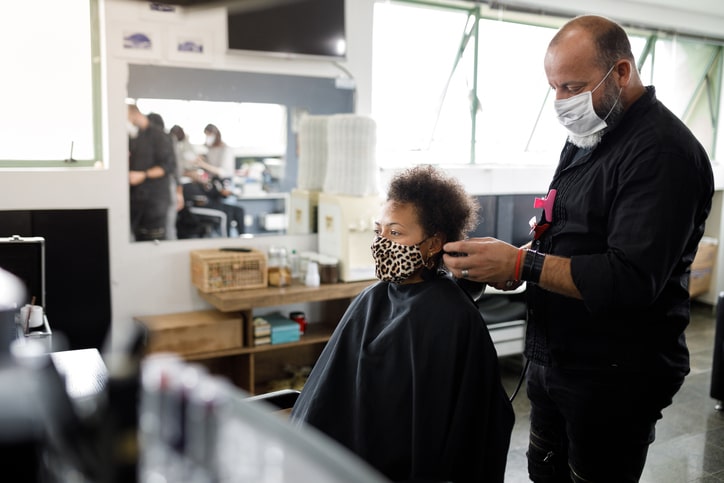 Skin Benefits of Magnesium Lotion
In studies involving the uses and benefits of magnesium, magnesium has been shown to promote healthy, smooth skin and clean off excess skin oils. It can also help beautify the skin by reducing the appearance of environmental related skin irregularities and blemishes to enhance the look, feel and glow of skin.
I keep it at my station at work and one at my night stand next to my bed. It has a non-greasy feel so I can apply it in between clients, and it still allows me to hold my tools right after with out having my tools slip out of my hands. My clients started asking me about my lotion, so I started including a hand and foot massage with their service.
The Lash Stuff magnesium lotion is not only can be used to provide a stress relief to your hands and body, but your clients as well. My clients have loved it so much I have added it as an added benefit to my salon services. When my client comes in, I will sit next to them for their consultation and provide a hand massage during their consultation. It helps provide the stress relieving benefits in their hands, but it is also an opportunity for them and me to relax and pause at the beginning of their appointment. There are so many services it can be added to for the additional added benefit of the magnesium. I encourage you to research the benefits of using a topical magnesium lotion. You will be shocked at all the added benefits.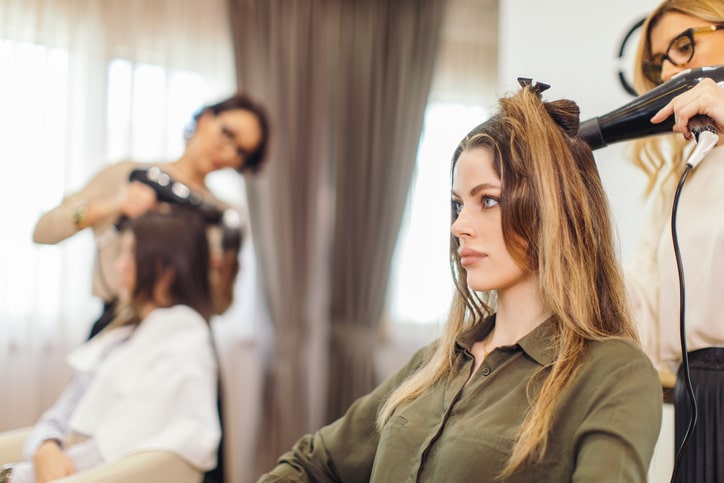 Other Ways to Relax
There are a lot of other ways you can relax and take a pause in the day that will help you go home not as stressed and more relaxed. A few other ways are to ensure you create a less stressful day for you.
Drink plenty of water throughout the day
Personally love to have a cute cup that I fill with water and even refill it during the day. I know how much water I must drink to hydrate my body. By drinking water and staying hydrated it provides you more energy and creates healthy skin and hair. There is nothing worst than feeling like you're dragging and not providing the best energized experience for your guest.
Take a full 30-minute lunch break
Know it may be hard but add it to your schedule and stick to it. It is important to not eat on the go, like most of us do. To sit down and enjoy something to eat creates healthy eating habits, but also allows you to have a nice pause in your day.
Block out plenty of time for your appointments so you stay on time and even have time to add services to your clients.
We have all heard time is money. If you charge your worth, then you do not need to over book yourself too tight. If you price your services so you can do less services but make the money you need to meet your goals.
Know that you can't do it all and that's ok.
As service providers we try to make everyone happy because we are people pleasers. Put yourself first. None of these things just happen. You must plan and prioritize your day to make it run smoothly. If you take care of your body and provide relief by your time management, using magnesium lotion on your tired hands, feet, neck or wherever you need it through out the day or right before you climb into bed will help you make an entire career out of the service industry and stay in this field for longer than 5 years impacting the entire industry.