How To Run a Successful Eyelash Extension Salon
Posted by Jess on Jan 26, 2021
Run a successful eyelash extension business
The eyelash craze has taken over the beauty industry. This means there are some opportunities for aspiring entrepreneurs who have a passion for glam and a commitment to customer service. Starting up your own eyelash extension salon is possible in only a few steps. Here is a step-by-step guide for running a salon that specializes in eyelash extensions.
Perfect Your Technique
First, before going into business for yourself, you need to master the techniques for professional eyelash extensions. The biggest difference between successful beauty professionals and ones who are struggling is talent. Being a lash artist requires lots of patience, dexterity and time. It's also important to be a licensed cosmetologist in your state. Lash artists should aim to get certified in placing eyelashes and tinting them. There are different online and in-person training modules to help new lash artists learn the techniques and skills required to deliver quality beauty services.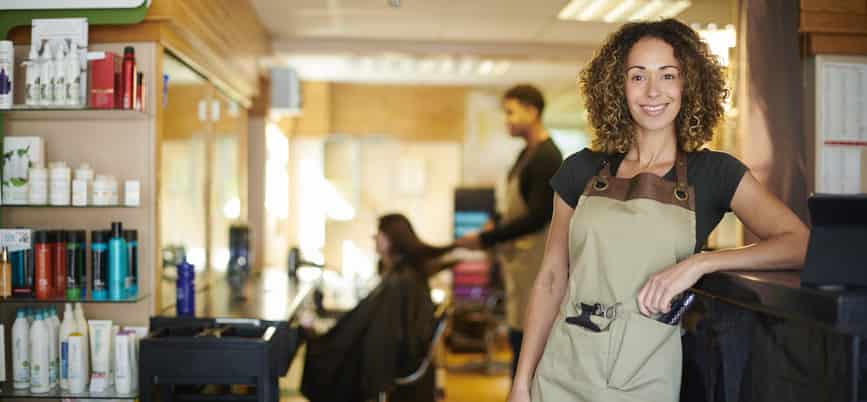 Use Quality Products and Materials
In addition to training, aspiring professional lash artists need high-quality supplies and tools. Licensed cosmetologists can shop at professional beauty supply stores and save big on the cost of the tools of the trade. At a minimum, you'll need tweezers, adhesive, tape, swabs, eye pads, glue palettes and a variety of lash sizes and styles. Lash artists also need to know the differences between the various styles of eyelash extensions, such as volume, curl, fan, spike, multi-length and flat. Additionally, it's also important to have some aftercare products on hand to help ensure clients get a great experience during their time with you.
Offer Services to Family and Friends First
The next step to getting started in the eyelash extensions business is to practice. A great place to start practicing is with your family and friends. New lash artists can become skilled after devoting hours to this art. Start by offering free or heavily discounted services to the people closest to you. As you gain more confidence, consider branching out a little with lower-priced eyelash services to friends of friends or family members. When you feel ready to move forward with your business, you'll have a comfortable grasp of your technique.
Define Your Brand
As you get ready to embark on your professional career in eyelash extensions, take some time to define your brand and your vision for your business. This essential step will set the tone for how you do business, what your marketing materials will look like, the style of your physical business space and much more. You'll need to identify your brand's personality during this process. For a business that is focused on beauty services, there are some options that may help you stand out. The most obvious brand personality for eyelashes would be glamour and sophistication. Consider going with a different but still appealing brand identity that helps you define the type of customers you want to reach out to.
Rent a Space at an Established Salon
Your eyelash extensions business also needs a space for you to deliver services to clients. The most cost-effective way to make this happen is to rent a space or a chair at an established salon. First, you'll need to find a salon that offers chair or booth rentals. You should also form a dialogue with potential salon owners to make sure your brand and the salon's image are a good match. Salon chair renters are typically responsible for their own supplies, so you'll need to purchase a chair or table for clients to use during their appointment.
Create a Social Media Network
Being a successful small business owner also means you'll need to master the art of social media marketing. Lash artists can grow their client base and expand their business through effective social media marketing strategies. For a top eyelash extensions salon business, entrepreneurs should focus on creating helpful, engaging content with posts, videos and visuals. Business owners can also focus on developing their brand's story with meaningful social media posts and videos. Interacting with customers and potential clients is also a helpful way to show passion for the industry.
Encourage Client Reviews
New businesses and companies focused on services like eyelash extensions can find success through word of mouth and positive reviews. New clients may look online and do research about potential beauty offerings and use online reviews to determine if a company will deliver quality services. The key is getting current customers to leave reviews about a new business. Make it easy for your clients to leave a review by including a link to write a review on your website or social media accounts. Additionally, remind clients to leave a review immediately after getting their eyelashes done with an appointment card or a review link through your payment processing app.
Implement a Booking and Reservation System
Beauty services providers in today's world also need to make it convenient for customers to book appointments online. Now, consumers don't want to take that extra step of calling a business and making an appointment the old-fashioned way. Everything should be easy and quick through a link via your website or social media pages. It's important to use a booking and reservation system that conveniently allows clients to create their own reservations. Give the client the power to also cancel and reschedule appointments to streamline the process. The system for appointments should also send text or email reminders to make it less likely someone misses their booking.
Establish Regular Customers
Finally, the last ingredient to success in running a salon specializing in lash design is to build up a strong base of regular customers. After booking an initial eyelashes extension appointment with a new client, educate the customer about the importance of regular appointments for lash upkeep and fills. Most clients will want to get their fills at the same place they started so that their look is consistent. Lash artists should offer incentives and discounts to clients who purchase package appointments to maintain their lash looks. With lash extensions needing a refill every two to four weeks, this can give a lash entrepreneur a significant stream of revenue.
Ready to start on your journey to an eyelash extensions beauty salon? Check out these training courses from Lash Stuff that can prepare you to be the best at lash artistry and build your client base.