How to Start an Eyelash Extension Business
Posted by Jess on Mar 16, 2023
11 Steps To Start an Eyelash Extension Business
The global fake eyelash business is estimated to have a CAGR of 6.2% from 2022 to 2030. In 2021, this market had a USD value of 1.62 billion.
If you want to start an eyelash extension business, there are plenty of things to know. Like any business, there are certain steps you need to take to have success.
These steps are critical in setting up a business that will be able to grow. That is why you should do your research before plunging head-on into this business venture.
Keep reading to find out how to start an eyelash extension business that will succeed.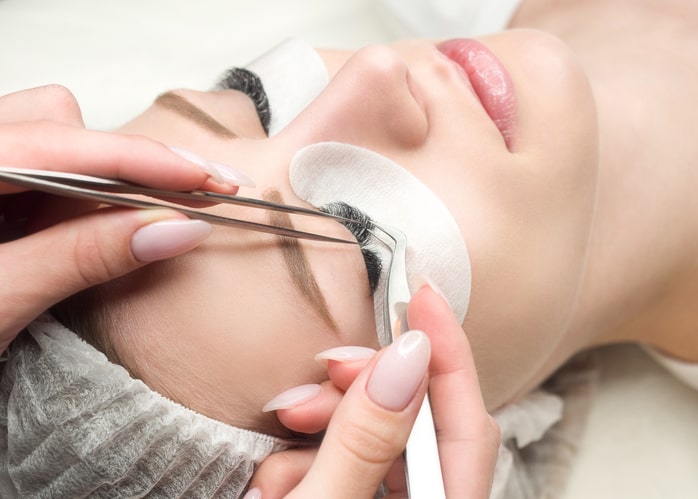 Create Your Brand
The very first thing you need to focus on is creating your brand. You should brainstorm your goals and look at your competition.
What are other salon companies in your area doing? What kind of customers do they attract, and how do they present themselves?
These are all important things to look at when building a successful brand. After all, your brand is going to be the first impression that potential customers get.
If it does not capture their attention, they may move on to another option. Your brand should include things like colors, designs, and logos.
It should also include your brand vision and the type of experience you want to offer. You want your brand to be personal and unique compared to your competitors.
It should still fit in with the type of styles you see in the eyelash extension and market.
Decide on Your Services
The next thing you need to focus on is your services. What kind of spa services are you going to offer your customers when you start your business?
Will you only offer longer lashes and other eyelash services? Or will you branch out into other areas of beauty?
Some companies branch out into doing makeup. You may do bridal makeup or makeup for special occasions along with eyelashes.
Some companies also do nail services like nail extensions and painted nails. Or they may do hairstyles as another beauty treatment.
You want to decide what services you will offer since this will impact your brand. This will also impact how you market yourself and the customers you are trying to get.
You also need to make sure you have the education for these services. Customers will trust you much more if you have the experience that shows you are an expert.
Make a Website
You will need to set aside time to create your website. This is going to be one of the main ways your customers will be able to find you.
A high-quality website is going to be another one of your marketing tools for success. If you don't have experience in this area, you may want to consider hiring a website designer.
Your website should reflect your brand and work efficiently and quickly. You need to have an about page as well as a contact page for your customers.
You need to have a privacy policy and service pages describing what you offer. Make sure you check out the websites of your competitors to see what they are doing.
This will give you ideas of what you can add to your website and what can be improved. Make sure it is easy to navigate and can answer all of the questions potential customers may have.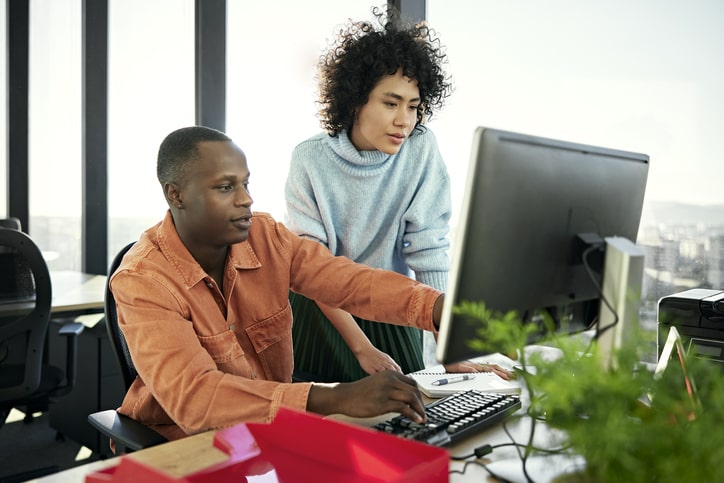 Start Marketing
Now that you have your brand created, you need to start marketing. What is the best way to do this is to create social media accounts.
You will need to join different social media platforms to put your business name out there. Some common options are Facebook, Twitter, Instagram, and TikTok.
These are free platforms that allow you to set up business accounts. This allows you to reach a broader variety of customers and any local customers that may be interested.
Most social media platforms also allow you to use paid ads. This can be a great way to reach more people and become better known.
You should also start incorporating SEO into your website and social media posts. This will help search engines recognize you and put you in front of more people.
You can also utilize Google ads if you have the budget for it.
Find Your Workspace
The next thing you need to do is create your workspace. The good news is that you have a lot of options when you find a place where you will provide eyelash extensions.
Some people do this from their homes in a room that is designated for their clientele. Or you may be able to rent out a small office for a more professional look.
Make sure you choose somewhere that is suitable for your budget. It should be clean and professional and designed with your brand in mind.
Take Training
It is important that you take the necessary training in these areas. You want to set yourself up as a professional to gain better trust.
Companies like Lash Stuff offer free training courses to give you more experience. You most likely want more education, but these courses can help you to stand out.
The more education you have to offer, the more professional you will look.
Find a Supplier
You will also need to find eyelash extension supplies. To do this, the best thing to do is to find a designated supplier.
This ensures that you will always be able to find what you need when you need it. You will also be able to rely on the quality of the products you are receiving.
Lash Stuff offers a student eyelash extension kit. This includes all of the necessities you would need when starting out.
This is a great way to get familiar with eyelash extensions and build your confidence. There are other supplies available that you would most likely need for your clients.
This includes things like peel-off masks, lash extension glue, and eyelash strips. Make sure you figure out exactly what you need to do before placing your order.
You will want to create a supply list with the number of supplies that you need. Once you begin having customers, you will need to track your supplies and how often they are used.
This will help you to make sure you never run out of supplies before you have placed a new order.
Set Your Prices
You are also going to need to decide on the prices you will offer. This can be a difficult task since you may not know where to start.
You should research your competition to see what prices they are offering. At the very least, you should offer the average eyelash extension price if not higher.
Many people associate higher prices with better services. Because of this, having more expensive extensions can actually help you to reach more clients.
But you should also price your services off of other factors. This should include how much your supplies are and how much the services take.
You should also factor in your education and how in demand those services are.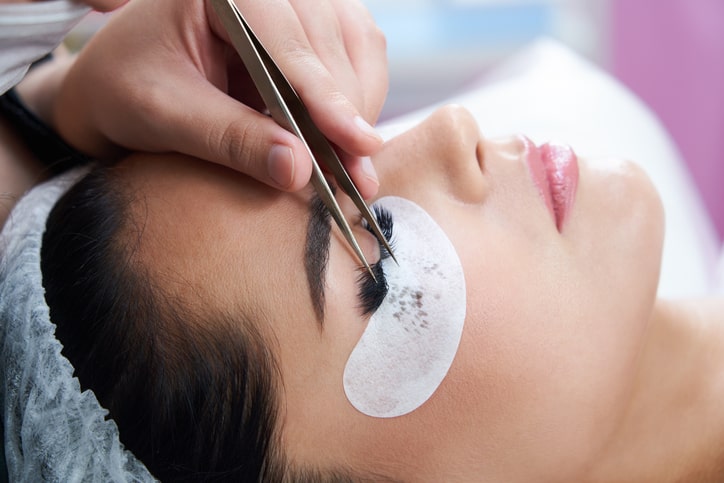 Look at the Legalities
Before opening up a business, you need to decide on the legalities. This includes things like having a cancellation policy.
Will you allow clients to cancel their appointment free of charge? Or will you have a cancellation fee that they have to pay anyway?
Most eyelash extension businesses have a cancellation deadline of 24 to 48 hours. If they cancel later than that, the client will have to pay a late fee or the full price.
You also need to decide on your refund policy. If a customer is not happy with their extensions, what will you do?
Some companies offer a partial return, while others don't offer a return at all. Keep in mind that you can always update these policies later on in the future.
Get Reviews
As you start to get clients, you need to encourage reviews. These are very important as customers are very likely to base their decision on reviews.
You can ask customers to leave a review after their appointment. Or you can provide incentives by offering a discount whenever a customer leaves a positive review.
Eyelash Extension Business 101
If you want to open an eyelash extension business, there are a few things to consider. You will need to decide on your brand and create your website.
You need to cultivate your online presence and find eyelash extension supplies that are high-quality.
Do you need an eyelash extension supplier? Contact us today at Lash Stuff to join the Lash Love VIP Club.