Know These Before You Start A Spa Business
Posted by Omolola A. on May 03, 2022
Who doesn't love a spa? That seems to be the one place in the world where everything is truly about you. You have no thought of the daily hustle and assignments stacked on the table at the office. In that moment of relaxation, the idea drops into your mind, "why can't I own a spa?"
The spa business is fast becoming one of the most lucrative enterprises today. In a world where personal wellness is not to be compromised, the spa is the go-to place for many to regain their sanity.
Available statistics predict the spa industry will be worth over 133 billion USD by 2027. That's proof of buoyancy and growth in this sector. So, it is no surprise that you wish to start a spa of your own. And as with any business, information is pivotal to the success of the spa business. While there are so many things you need to know, this article brings you the basics of a spa startup.
First, we help you understand what qualifies as a good spa so you can prepare yourself to stay ahead of the competition. You'll also find the information you need to set up your own spa business. Yet, there is more, but you can only find out by reading to the end.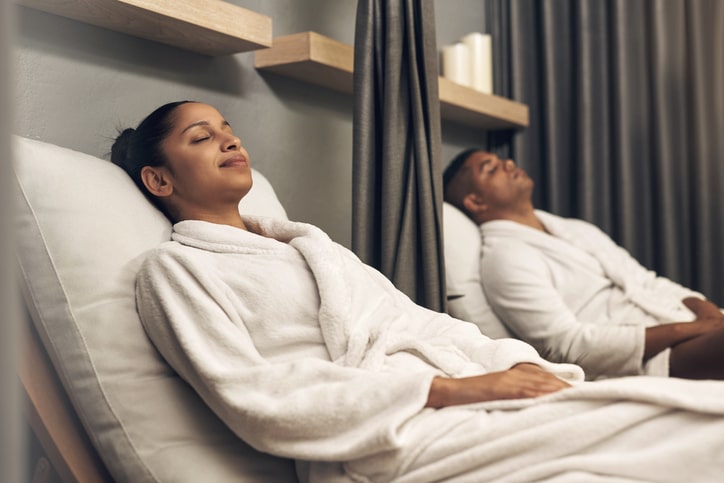 What Makes a Good Spa?
Like any other service provider, customers rate spas from perfect to awful. But we are sure you want all your customers to give you a five-star review at the end of their visit. The good news is that it is possible, and that is why we are discussing what makes a good spa. While the list is long, let's examine five of the most crucial ones.
A Comfy Atmosphere
Many customers talk about visiting the spa not just for some beauty work but to have a change of atmosphere. For these people, visiting a health resort is to disconnect from the pressures and thoughts of the outside world.
Hence, a good spa should help all the body senses relax. We are talking about what you feel, smell, see and touch. So, an ideal spa environment should charm the eyes, soothe the nose, comfort the ears, and relax the body.
By interpretation, the fragrance must not be overpowering but mild and subtle. Scents like lavender essential oil and rose would give the environment the right zing.
Do you want soft music playing all the time at the reception at the lowest volume that the ears can perceive? You can get natural sounds like chirping birds, a flowing stream, water bubbles, and others. The idea is tranquility.
Wall hangings and decors must have cheerful themes. Neutral colors and lighter shades are preferable as they are not assertive on the eye. Pictures of springs, flying birds, and other wildlife would also make an exciting view.
In summary, the atmosphere of a spa should alleviate customers' stress even before going into the warm pool.
Professional Attendants
Have you heard people pass comments like, "everything was fine till I got to the counter?" Nothing puts the lights out of a prospective customer like a rude attendant. A warm welcome is everything.
But providing friendly customer service can be tricky. It involves dealing with people with diverse emotions. Speaking too little could mean not being interactive or snobbish. Meanwhile, a customer may regard too many words as bothering - here comes the place for tact on the part of the attendants.
Standard Facilities and Services
Many spas offer beauty salon services along with their standard therapies. The services rendered would determine the facilities that would be available. Generally, facilities in an ideal spa should include a sauna, steam bath or room, vitality pool, relaxation spaces, and experience shower.
Others are a Kneipp walk, plunge pool, ice fountain, and some exercise equipment. We also expect that all equipment in a spa should be fully functional.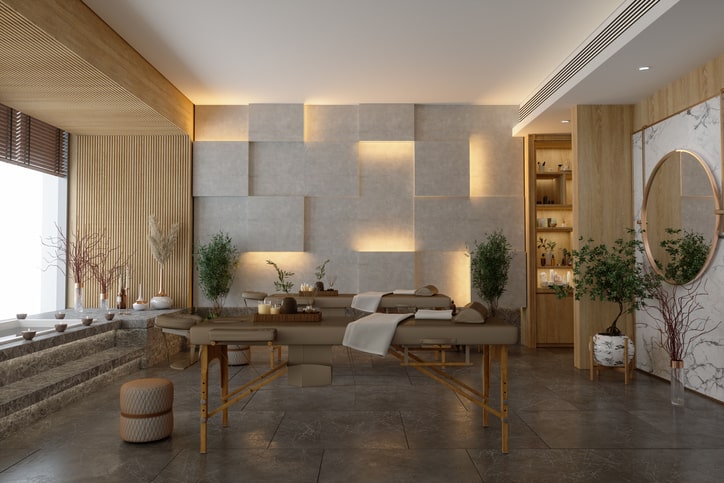 Excellent Hygiene
Cleanliness is not even an option in a standard spa. You would be surprised to learn this health lodge is also a potential place to get several infections. For example, hot tubs can be a convenient breeding ground for viruses and bacteria like Pseudomonas and Legionella. As a result, customers can contract eye, ear, and skin infections.
Every standard spa must place a premium on hygiene in all facilities to prevent such occurrences. Beyond the routine cleaning, there must be general disinfection of the environment, equipment, and facilities.
Communication
Spas have their clients and must have a system to notify them of changes or modifications to their services. An example is informing customers of their maintenance times so that no one shows up in that period.
There should also be guidelines, tips, and notices of facility usage on conspicuous spots for clients to see.
What is needed to start a Spa?
The spa business is not one to casually undertake without preparations. The enterprise entails several planning and purchases.
We will be discussing how to start a day spa as it is the most frequented among the types of spa. Here are the steps to make your spa business dream a reality.
Decide the type of spa you want
There are several types of spas. These include a day spa, a resort spa, a destination spa, and mineral spring spas. But, the commonest of all is the day spa, and it can be divided into two types, namely:
The standard spa
The medical spa
The standard spa provides lifestyle services and body treatments, while the medical spa offers health services with traditional spa services. That means the medical spa engages licensed health practitioners. Some health practitioners that should be in a medical spa include acupuncturists, dermatologists, and estheticians.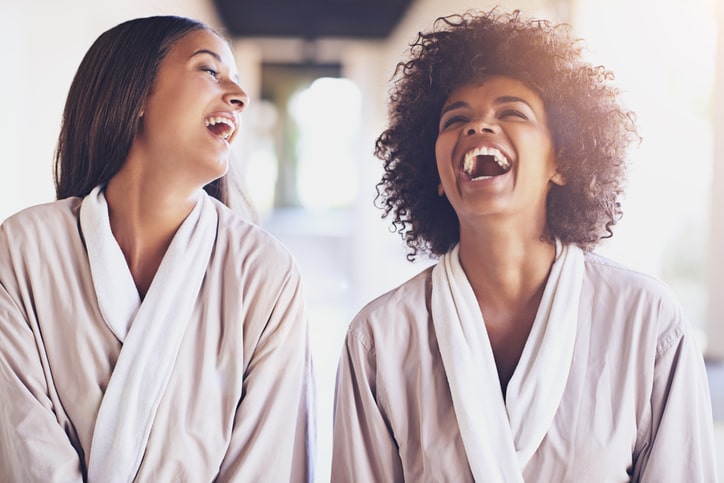 Conduct thorough survey
Through survey will let you know the expectation of people in the area you wish to start your spa. You can start by doing a demographic study of the residents of your target location. Through the survey, you will know the type of services the people in that location prefer. That will help you channel your resources toward building a business for the populace.
Besides, a study of this kind will help you know whether people in the area love going to the spa or not. The survey will also let you know the possible competitors in the area, so you can easily find a way to have a unique outlet.
Decide on the services to offer
Using the result of your market survey, you should decide the services you want to offer in your spa. Do you wish to attract the bigwigs of society, or do you want it to be affordable? Your target audience will determine what sort of services your spa would provide.
Certain services could be pretty expensive, and setting it up isn't a joke either. You may not be able to afford all, but you should at least render the essentials. Treatments in a standard day spa include the following:
Massages: These include hot stone massage, holistic full body massage, deep tissue massage, back, neck, and scalp massage
Makeup services: Examples are eyelash extension, color analysis, ear piercing, eyelash, and brow tinting.
Hydrotherapy: This includes hydromassage, dry and moist heat, shower massage, and mineral and seaweed bath.
Pedicure and manicure
Hair services: Like hair styling, dyeing, trimming, electrolysis, and waxing.
Facials: Exfoliation, wraps, and packs
Healing services like acupunctures and microdermabrasion
The above list is not exhaustive. You should know which ones are essential from your opinion sampling.
Choose the appropriate facility
You will need to locate your spa in a building that can take your pieces of equipment and have sufficient rooms to accommodate every section. Your best options will be buying or leasing a whole property or securing a large storehouse. Whichever you find, you can be sure they won't have the compartments that you need. So, you would have to remodel the properties to your taste.
The property should also have a parking lot as people want assurance that their vehicles are safe. Besides, clients would not want to walk a long distance from a parking lot to the spa. Your property should have one in it.
Meanwhile, the location of your spa must be in proximity to other retail outlets. People must not find it hard to access the building. Most people will not go the extra mile to search for a spa if it is not within their vicinity.
Itemize the cost of equipment
Spa equipment could be quite costly. It is okay to list out everything you need to decide how to get them. Even if your pocket runs deep, equipping a spa can make a hole in your pocket. You don't necessarily need to buy new equipment. You can also opt for used equipment if you are on a low budget. Used equipment would also do the work better, and of course, you will have more than enough to buy.
Meanwhile, some of the essential equipment you would need in a spa includes:
Reception and aesthetician furniture: They include desks, stools, cabinets for towels, shelves for product display
Aesthetician furniture: This includes stool for aestheticians and magnifying lamps
Facial and massage furniture like facial chair, massage table
Pedicure and manicure furniture like manicure table and light, pedicure ottoman, and so on.
Facial equipment like rotary brush machine, facial steamer, pedicure cart, foot massager, facial vacuum, and so on
Hydro equipment: This includes a steam cabinet, Vichy shower, scotch hose, Jacuzzi, whirlpool tub, Swiss shower, and a hydrotherapy tub
Consumables like manicure/pedicure supplies, massage, essential oils, creams, lotions, towels, and spa garments.
Miscellaneous: Examples are essential oils, candles, healing stones, body wash, shampoos, exfoliating scrubs, e.t.c.
Some of these items cost a few hundred dollars, and pieces of equipment could cost as high as 20,000 USD. Ensure you compare prices with different retailers before purchasing these goods. You may save a couple of funds doing so.
Recruitment and staffing
Beyond the facility, equipment, and materials, your staffing is crucial. You will need competent hands to make your spa the one place people desire to be. Placing vacancies for spa workers is one way to go. You can also outsource to employment firms to help you with getting workers.
If you are the type that loves to know your employees personally, you can go to cosmetology schools to find nail technicians and aestheticians. As for massage therapists, some institutions offer such training.
Fund
The spa business requires enormous capital. You need the means to pay for the mortgage or rent of the property you would use for the spa. Next is the list of equipment you want to procure. You also have to think of the logistics and daily cost of running the spa. Think of water bills, electricity bills, salaries, and other expenses.
The first and most likely option for raising such substantial capital is going to the bank for a loan. Of course, several factors will determine how much the bank would be willing to give you.
Overall, you may have to have as much as $100,000 to set up a standard spa. That's why you should not leave the battle alone for yourself to fight. Meet family and friends and discuss your plans with them. A little here and there would amount to something in the end. And who knows, someone may be changing their luxury equipment and be willing to gift you a Jacuzzi or a hot bathtub.
License
It is no news that you require a business permit to run a spa. Depending on the type of spa you choose to run, there may be a need for other certifications.
For example, if you plan to have a medical spa, you must have clearance from the local health institution. Requirements would also vary by state and district. One of such requirements is that you have a medical license if you would own a medical spa.
The relevant regulatory bodies for spas would approve your outlet after ensuring your staffing and facilities meet the minimum standard for operation.
Advertisement
After doing great work of getting everything in place, you are ready to start your spa. Getting people to know the latest spa business in their neighborhood becomes a priority.
How about using flyers and banners to notify people of an opening discount week or two for people to have a feel of what you are offering? Of course, discounts should be on services alone and not products.
Social media is also an inexpensive but efficient platform to let people know about your newly opened spa business.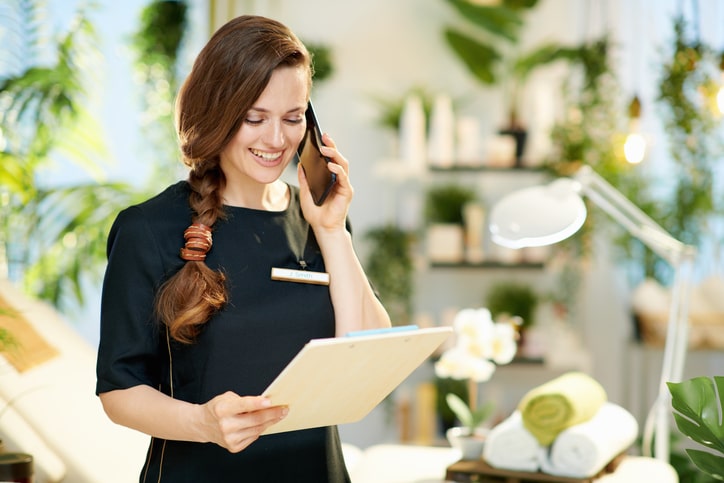 Is the Spa Business Profitable?
The spa business is one of the ventures with an impressive turnout. The profit margin of a spa is around 17%. We expect this to keep rising as people become more aware of the importance of using a spa.
Depending on the customer base and location, spa owners can earn between $35,000 and $150,000 annually. What matters as a spa owner is how you can minimize operating costs and maximize profit in your outlet.
How to Increase Spa Profitability
One of the ways to measure business growth is an increasing revenue curve. Revenue must never be static, and there are various means to make your spa more profitable. You don't necessarily have to raise your charges to do that.
Here are seven practical ways to help you generate more revenue from your spa business.
Make the most of your facility
Perhaps it is high time you looked into aspects of spa services with the most demands and expand your service scope to cover them. You should identify areas of the spa business that has the lowest patronage. Do not be afraid to pull the plug on services with poor demand.
Some equipment may be taking valuable space that could be useful for many more activities. Ensure every compartment of the spa is a necessity and not luxurious. By freeing up space, you make room for other things you can do to maximize revenue. Identify your strengths and stay with them.
Work on your retail department
While stocking, buy only products that have high demand. Do not buy items for the sake of having lots of varieties. The rule is that you do not run out of items that people frequently demand. You can also ask customers to preorder expensive products to leave you enough money for other things.
Keep your employees motivated
If you want your employees to work at 100%, motivate them by offering tokens for a job well done at month ends. Make them feel like they are the best. When employees are happy, it reflects on their performance.
Studies reveal that staff satisfaction directly impacts customer satisfaction. This is particularly true for establishments where staff has a direct relationship with customers. You would be surprised to learn how many people are sticking with your spa because of your employees. There is no better advert for your spa business than satisfied customers.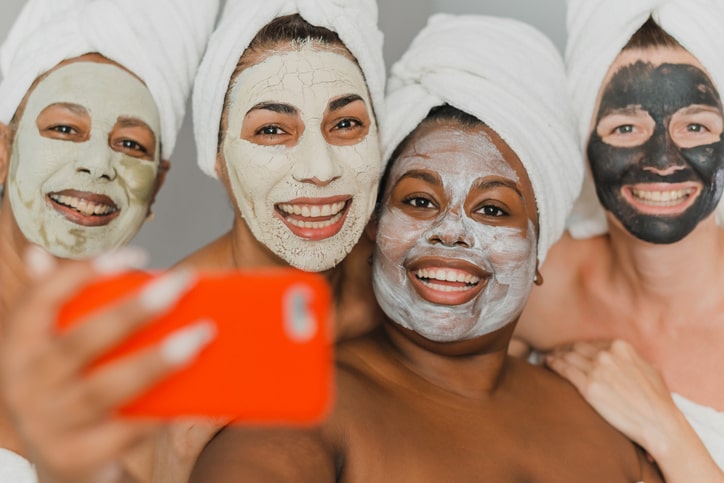 Make every day one to anticipate
Spa owners would tell you that there are peak periods in the spa business. Your target should be to reduce the disparity between periods with high demands and times when only a few clients patronize you.
You can make special promos during these not-so-good times to attract customers. How about offering facial massage for clients that come in hours of low patronage at no added cost?
Work to broaden your customer base
While you should be grateful for the number of people patronizing you, you can't rest on your oars. More is always better in business. Try to rebrand your business to be more attractive.
Also, make sure there are perks for registered members and faithful customers. What about a health or lifestyle magazine delivered to them at the end of every month?
Join Spa Organizations
Most customers feel safer knowing that you are not acting alone. Being part of a spa organization like the International Spa Association gives your business credibility. Moreover, through frequent seminars, and training, these associations would equip you with fresh ideas to improve your spa.
Reduce running and overhead costs
Work to keep your staff by every means. The process of recruiting can be quite expensive. Make your business run with the laws of demand and supply.
Again, you do not have to stick with what doesn't pay you. Make your business flexible to adapt to different economic seasons. Use cost-effective marketing techniques like mailing and street banners.
Avoid waste in every way possible. Talk with your staff about your plan to save some costs. These include preventing excessive use of products on customers. There is also the area of reducing costs from utility bills. Some lights do not need to be on during the day, and electrical equipment should not run when they are not in use.
Final Words
You already know that starting a spa business is no walk in the park. You would need some determination and help from professionals. Do not forget to make consultations when you do not know what to do. From making your facility presentable to getting items to stock in the retail shop, meet people with experience in each field.
Meanwhile, you must also give room for your spa to grow in its services. Depending on the capital available, you may have to leave some more expensive aspects to cater for budget services. Also, you should pay attention to your staff and let them have frequent training to up their skills.
Most importantly, exercise patience with the business. The spa business takes time to grow. With consistent quality service, more people would hear about your spa and give it a try. After all, every business owner must be in for the penny, in for the pounds.