The Best Lash Lift Supplies of 2022
Posted by Jess on Dec 28, 2021
Did you know that women in the 19th-century would glue human hair to their eyelids in an early attempt to enhance their lashes?
There's no getting around the fact that long and luscious eyelashes can enhance a women's beautiful eyes and boost her overall confidence. The good news is that eyelash enhancement has come a long way since the 1800s.
Are you wondering what products you should be using? Keep reading to learn all about the best lash lift supplies of 2022.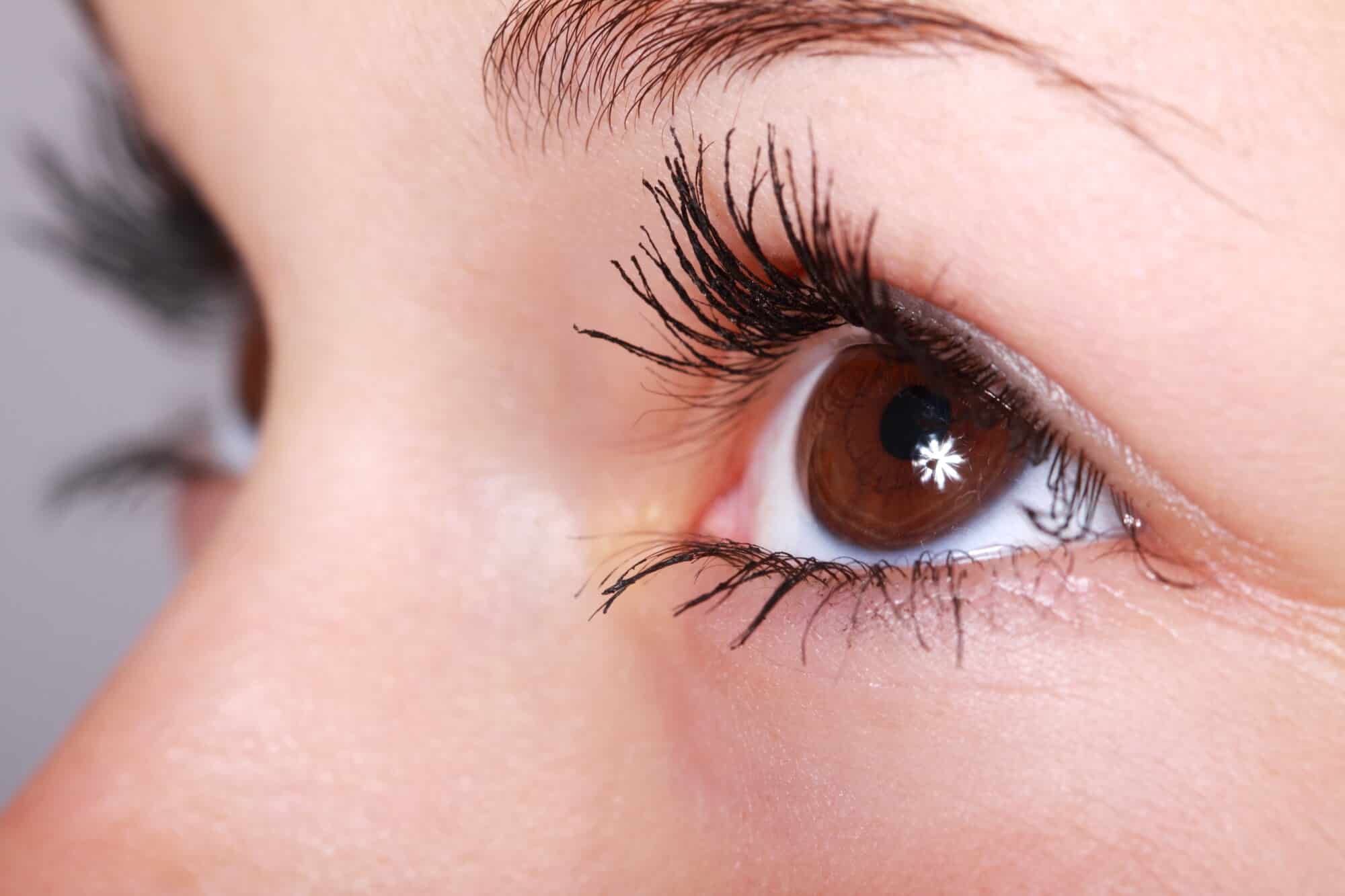 Lash Lift Rod Glue by Lash Stuff
When it comes to the best lash lift supplies, you can't go without Lash Stuff's lash lift rod glue. This tool is employed during a crucial step in the lash lift process.
In order to lift your lashes, you'll need to attach the lift rods using rod glue. Are you wondering what lash lift rods even are? Depending on the degree of curl you want on your eyelashes, lash lift rods come in various sizes, including small, medium, and large.
The small lash lift rod allows for the tightest curl while the medium-sized one is perfect for getting lashes that aren't too curled but also not too flat either. The large rod is perfect for people who want to have lifted lashes that aren't too obvious and look more natural overall.
Of course, the rods won't work well if you don't use reliable glue. That's where Lash Stuff's brand of lash lift rod glue comes in. Unlike other glues, this brand is designed with strength in mind so that you won't have eyelashes that come loose during the lifting process.
It's important to avoid putting too much lift rod glue onto your lashes. For the best experience possible, it's best to twist the glue wand so that the excess glue rubs off against the rim of the bottle. Not only will this give you more glue to use during future lifts, but the glue that's left on the rod will be much more practical.
When it comes to applying the glue, be sure to have patience and only apply it a few small sections at a time. That way, the glue won't dry up by the time you're done placing it where you need to.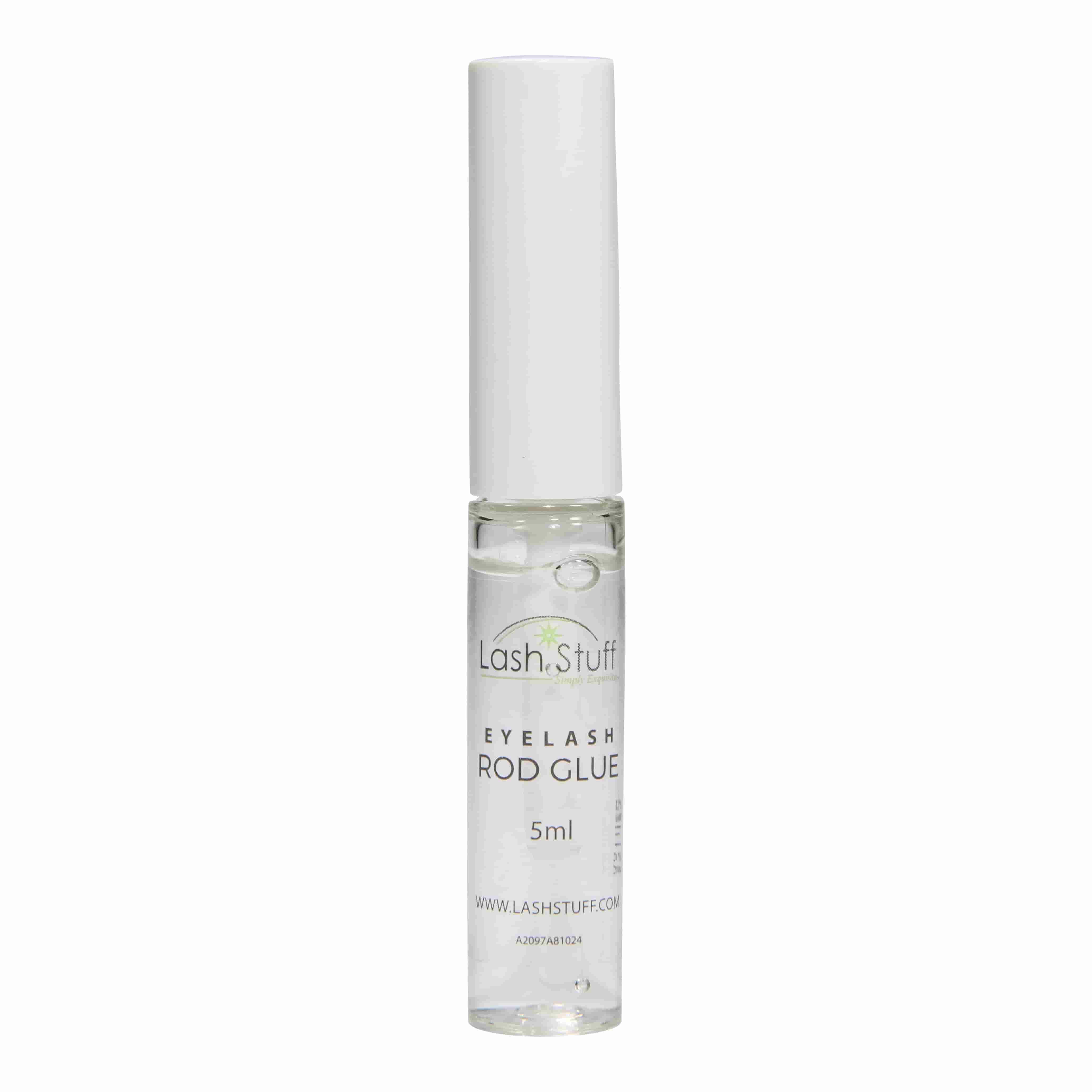 Eyelash Conditioner With Keratin by Lash Stuff
If you want to complete your lash lifting supplies, then pick up one or more bottles of Lash Stuff's amazing eyelash conditioner. After all, you shouldn't rely 100% on enhancing products. Rather, this condition can help make your natural lashes grow long and strong.
The secret ingredient is keratin, which is something that's found in hair and nails, making it safe and natural. It's a protein made from almost 20 different kinds of amino acids. In fact, it's proven to encourage hair growth in both women and men.
Not only does the eyelash conditioner promote healthy growth but it also allows the results to last longer than they would otherwise. In general, you can expect your lash lifts to last for around 4 weeks to 6 weeks. With that in mind, your lashes can last 2 weeks longer or even more if you remember to keep your eyelash conditioner handy each time.
The best way to apply the conditioner is with an average mascara brush that you can dispose of later on. All you have to do is dip it and brush it through your eyelashes with care, just like you would do with actual mascara.
The great news is that you can use it more than 30 times if you apply the right amount. You'll want to apply the conditioner to your eyelashes after you're done using the other lash lift products.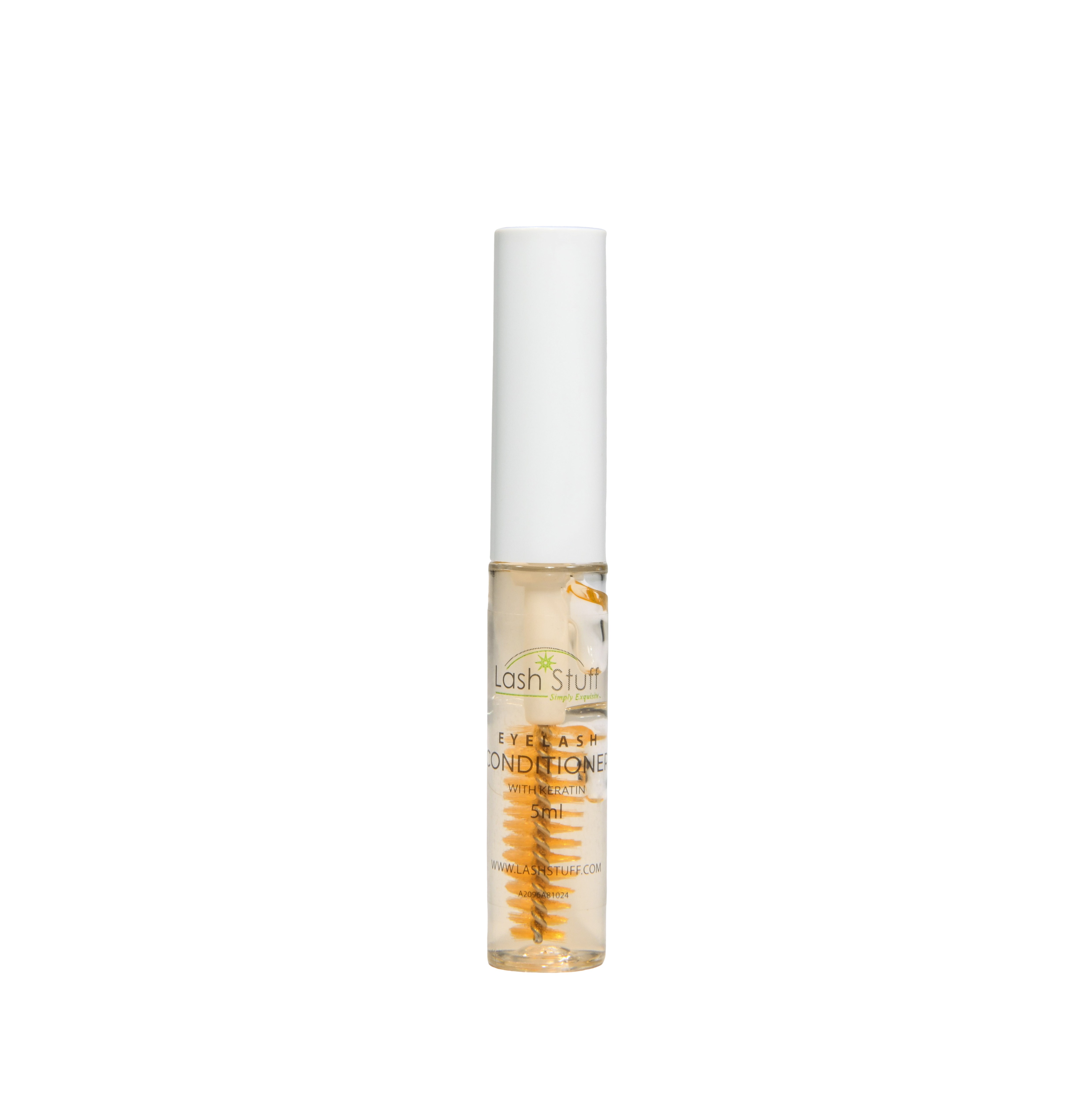 Eyelash Lift Cream by Lash Stuff
Are you still wondering what kind of professional lash lift supplies is available to you?
No salon is complete without the eyelash lift cream by Lash Stuff. Keep in mind that it's only for professional use and not for home use. In general, it's not something you should try applying to yourself unless you have a professional who can do so on your behalf.
There are two types of creams you should know about. The first is the perming cream which can work wonders when you combine it with the other lash-lifting products. When applied in the right way, the perming cream can give you a lash lift that lasts for as long as 8 weeks.
The other type of cream is known as neutralizing cream. This cream goes hand-in-hand with the perming type to make sure your lashes are molded and lifted in the exact way you want. The texture of the cream is often on the thicker side so that it's much easier to apply.
It's much better to get single-use refills of eyelash lift cream because of how sensitive this kind of cream is. When you use a bottle of cream, for instance, the cream loses its potency each time it's opened up. Once you get to the last few uses of cream, your clients will be left with a subpar lash lift that won't hold for very long.
With this in mind, it's much better to use single packets that won't contribute to expiring the rest of your cream. The good news is that you can buy them in a bulk of 10 packets per type of cream.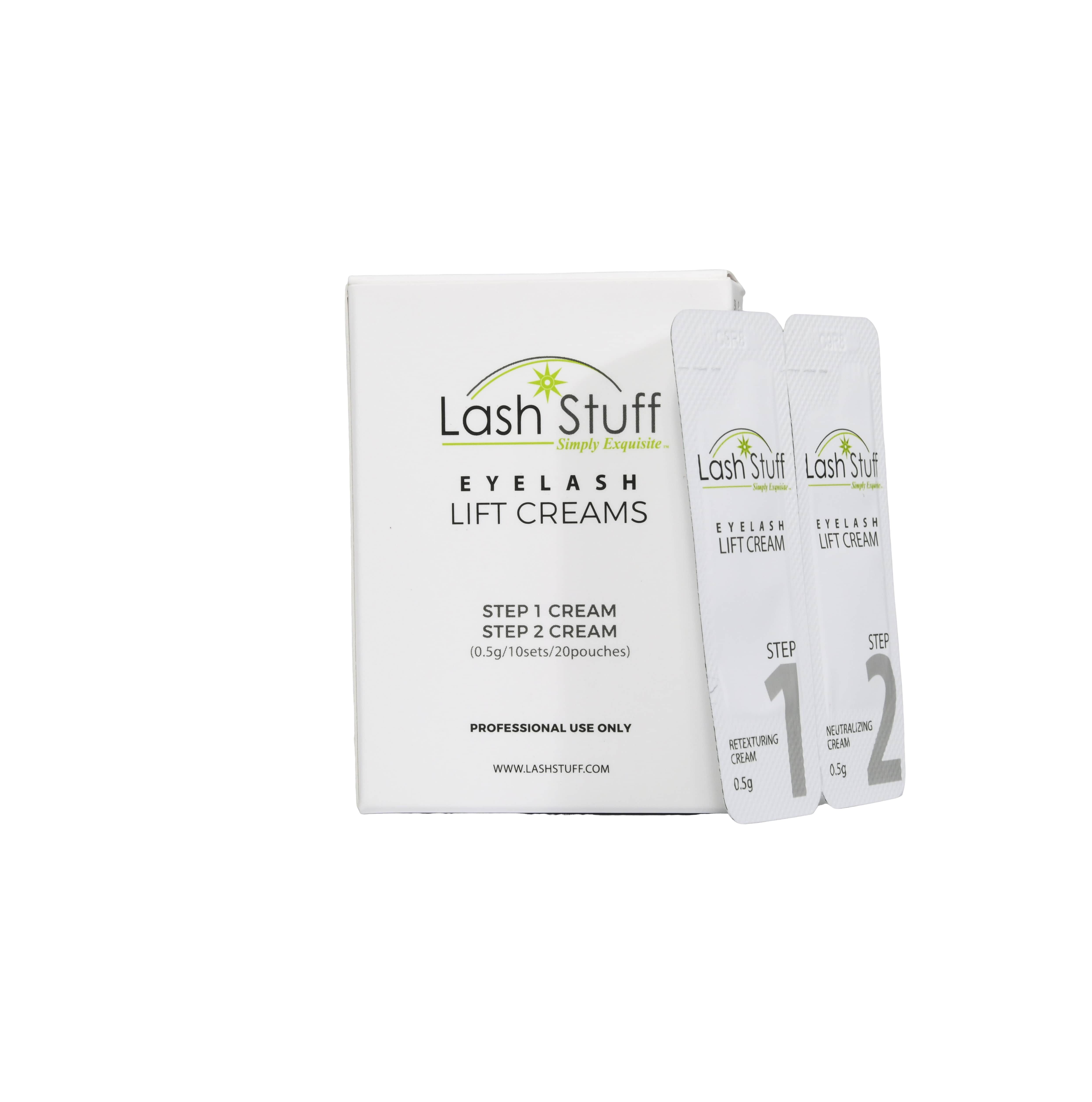 Lash Extension Eye Gel Pads by Lash Stuff
As if Lash Stuff's lash extension eye gel pads weren't amazing enough, they released a new and improved gel pad so that working with a client's eyelashes can be a much smoother and enjoyable experience. Speaking of smooth, you won't find anything sleeker than the finish on these eye gel pads. Plus, they are easy to work with because they stick to the client's face right away while also being very easy to remove.
Your client will love the comfortable feel of them as you apply the lash products on their lashes for a gorgeously lifted look. Despite the clinging capabilities of the eye gel pads, they feature a design that makes them free of lint. After all, the last thing you'd want to do is put a gel pad on a customer's face when it's covered in hair, lint, and other random debris.
Since the tops of the pads are so smooth, you don't have to worry about your salon tools getting caught on them as you work. The pads also help a lot when it comes to keeping the eyelashes of a client in place. This can allow you to apply all the products with ease.
Did you put the gel pad in a place that's not ideal? Don't worry because these pads can be peeled off and placed in a new position without a problem. In fact, you can readjust them as many times as you want.
Of course, it would be better for your customer service if you can place the gel pads on the customer with as little fussing as possible.
Best of all, these gel pads can come in handy for other activities, such as applying permanent makeup. Each eye gel pad comes sealed so that they remain fresh for up to three years.
Cleanser Pads by Lash Stuff
Lash Stuff has made cleansing pads that have the lash lift procedure in mind. This should be put in the hands of professionals and is always the first step before applying any other lash lift products. What makes these cleanser pads different from regular, store-bought ones is that they don't leave behind any pesky residue.
Since lash lifting can be a delicate job, you want to avoid having any kind of residue that could affect the overall result. For instance, the residue of store-bought cleansers can make the adhesive less reliable. It could also get in the way of applying the products.
Rather, Lash Stuff's cleanser pads can provide a deep but clean so that you have an area you can work in without worries. Like the lash extension eye gel pads, these cleanser pads come lint-free, making your job that much simpler.
You'll smile when you learn that Lash Stuff can offer you a total of 80 cleanser pads with each package. Since it's crucial to use the pads before each lash lift, you can have peace of mind knowing that you'll always have stock available. The reason why you shouldn't skip the cleansing pad step is due to the fact that makeup can ruin the whole lash lifting process, much like debris from store-bought cleanser pads.
Eyelash Lifting Kits
Instead of buying a bunch of individual products and trying to keep everything organized, it can often be convenient to go with a total eyelash lift package. That way, you can get everything you need in one convenient place, including eyelash lift cream, conditioner, cleanser pads, rods, and so much more.
With so many different lash kits out there, you might be feeling a bit intimidated. Are you wondering which lash kits are worth your hard-earned money?
For starters, you can try the LashLift Kit from Salon System. Most professionals wouldn't be satisfied with this kit but it could come in handy with those who are just starting out their business. You can get a nice curl from this kit that could last for up to 8 weeks.
The kit provides you with the materials for 10 different eyelash lift sessions. If you want more for your money, then you should look into Idol by Cheryl Taylor. This kit prepares you for eyelash lifting and eyebrows too.
While some clients may want to do their eyelashes and nothing else, you can tell them how much eyebrow treatments can enhance their beauty. There's nothing like an eyelash lift and an eyebrow treatment to make a client's eyes mesmerize people with their allure. The downside of the Cheryl Taylor Idol kit is that it doesn't come with lifting rods, which makes the overall price a bit too high.
Some beauticians don't have a brick-and-mortar store. In fact, some get called in to work their magic on-site. Any beautician who is on the go will want to know about the RefectoCil Eyelash Lift Kit.
This kit comes in a nifty bag and has the tools for lash lifts that take as little as 13 minutes of the client's time.
The Best Eyelash Lifting Kit
The eyelash lift kit with keratin by Lash Stuff is one of the best kits on the market. Not only can you get a limited Mega Lash Lift Rod Glue with your purchase but the kit also comes with free professional eyelash lift training. This is held online so you can do it from the comfort of your own bed if you'd like.
However, it's important to know that many states require you certifications before doing an eyelash lift. With this in mind, you won't be able to take advantage of the online training without first getting certified.
Overall, the eyelash lifting kit has the Lash Stuff supplies mentioned above as well as other convenient products, including micropore surgical tape and even a bag to carry your products.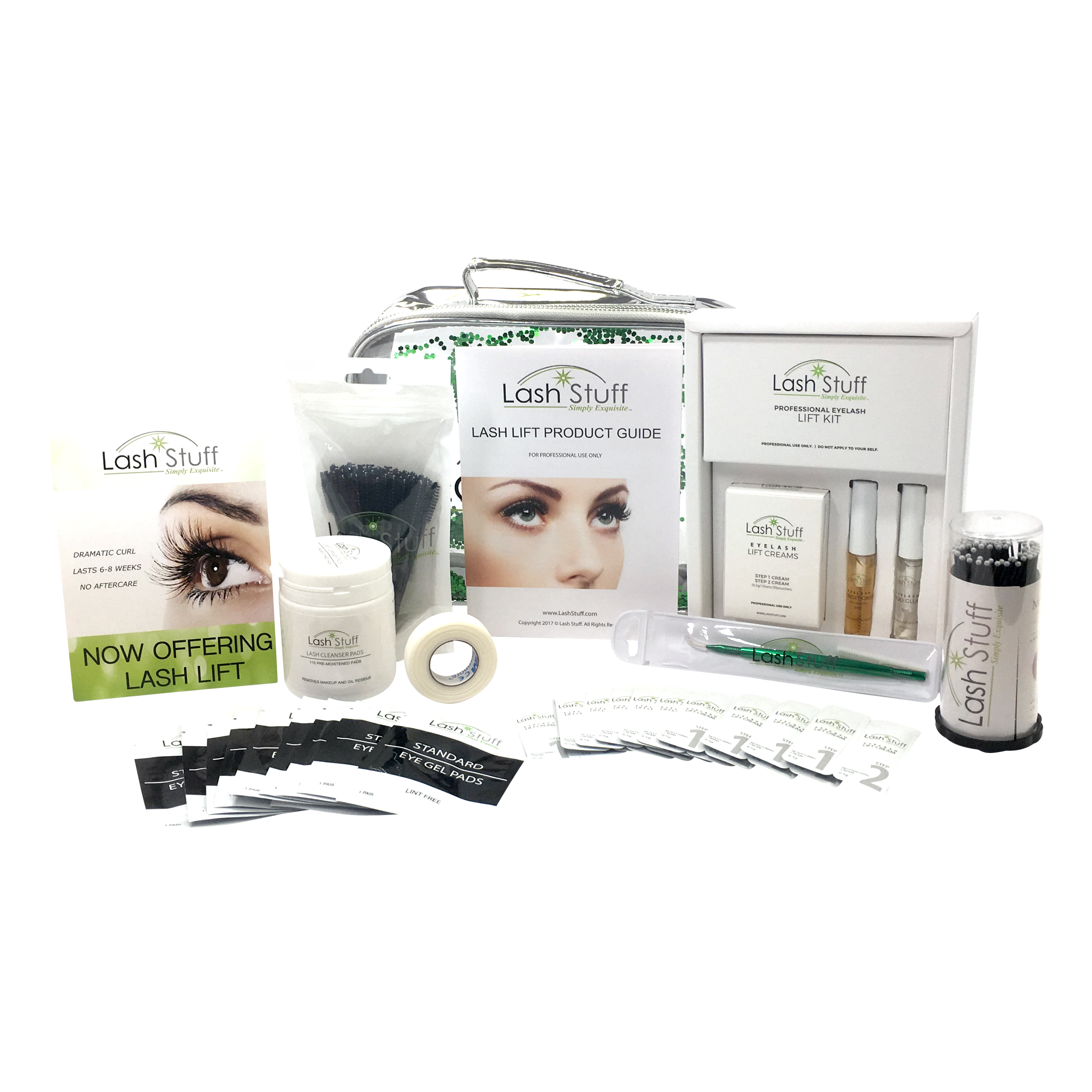 Are You Ready to Invest in Lash Lift Supplies?
Now that you've learned all about the best lash lift supplies of 2022, you're ready to impress people with your long, full, and beautiful eyelashes. After all, many people consider the eyes to be the windows of the soul. With that in mind, it's important to accentuate them as much as possible.
We're proud to offer you the best beauty supplies on the market. From lashes and eyebrow wax to peel masks and apparel, lots of customers have fallen in love with our stock.
If you have questions, feel to contact us or read the answers to frequently asked questions.