The Complete Eyelash Extension Supply List to Have for Professionals
Posted by Sara on Dec 20, 2021
Did you know that, according to Terakeet, the total spending of the global beauty industry was $483 billion in 2020? Additionally, by 2025, the annual total of this industry is expected to be greater than $716 billion. Also, the annual growth rate of this industry is 4.75%.
Considering these figures, if you're a beauty industry professional, it's an exciting time to be in your industry.
Additionally, as a professional working in the beauty industry, you need to take advantage of this growth by providing your clients with the best service.
This is why knowing what to include in an eyelash extension supply list is so important. But if you don't know, this can be stressful and even overwhelming, considering how many supplies are out there.
Fortunately, in this article, we'll review all the supplies you need for applying eyelash extensions. Read on to learn more.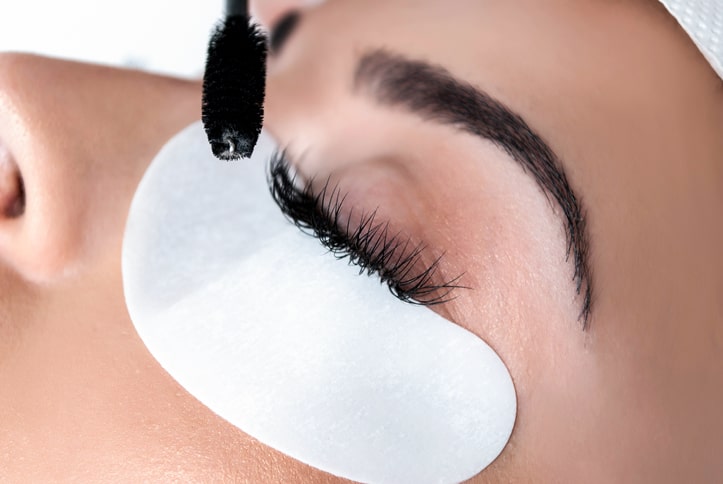 Eyelash Extensions
The most important supply to have on your eyelash extension supply list is the eyelash extensions themselves. To make sure that your clients are happy, it's important to have many types of eyelash extensions in varying curls and lengths.
Additionally, by providing high-quality extensions such as ones that are faux mink and synthetic silk, you can ensure that your eyelash extensions are the correct color (cheap ones can look a bit blue instead of black).
Of course, you can offer some more fun options for your clients, such as ones with an ombre effect or that have a non-natural color.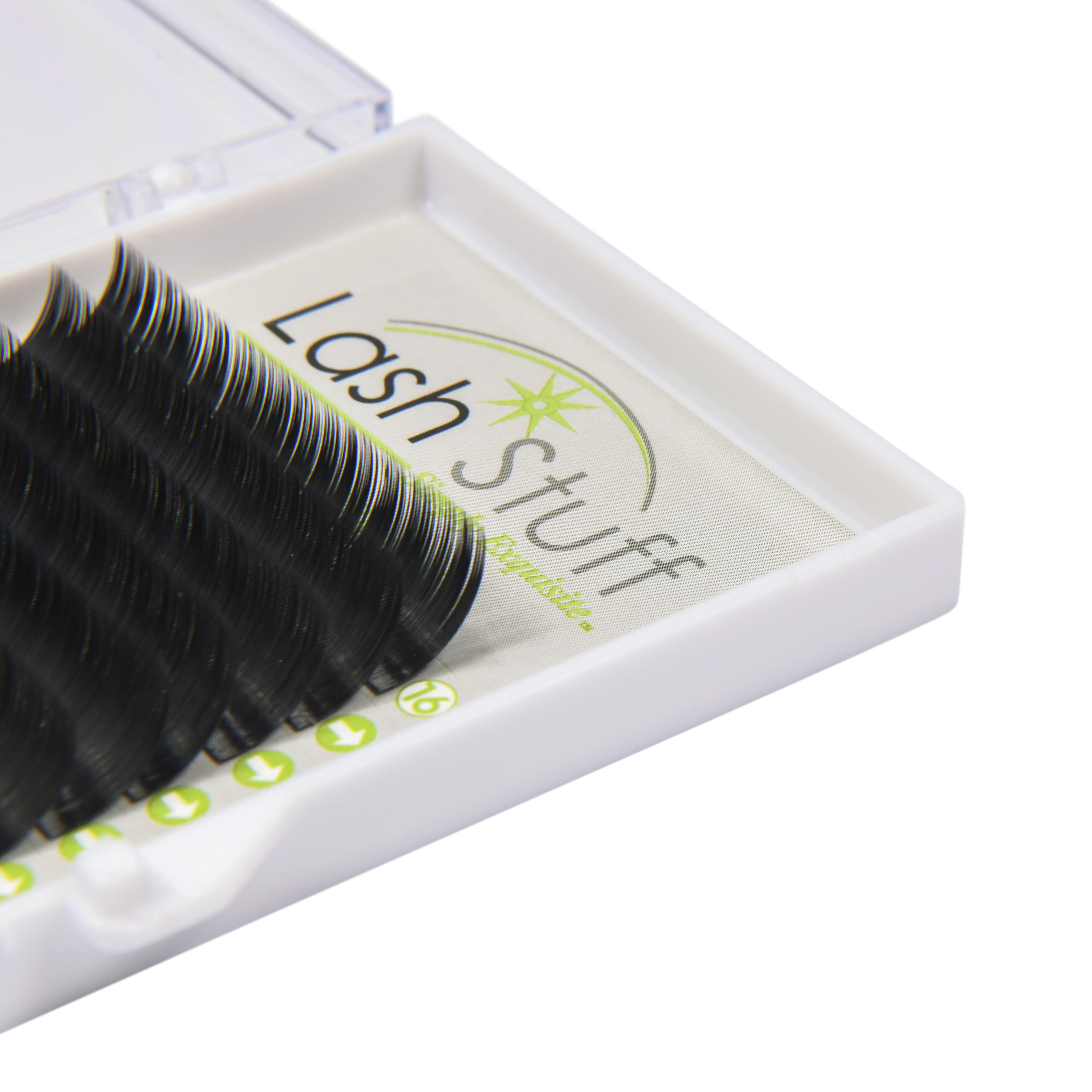 Tweezers
Whatever your extension supply budget, it's important that you have tweezers for applying eyelash extensions. This is because eyelash extensions are quite small, so you need this tool that gives you an amount of control that is as great as possible.
When choosing the right tweezers for applying eyelash extensions, make sure that they're designed for this purpose and that they fit comfortably within your hand.
Note that some tweezers are different than others in terms of use.
For example, if you want a set of tweezers that is perfect for the application of volume eyelash extensions, one great option is Lash Stuff's Pink Titanium Eyelash Extension Tweezers.
These are newly available, handmade, and because they create less tension, they're better for this type of application.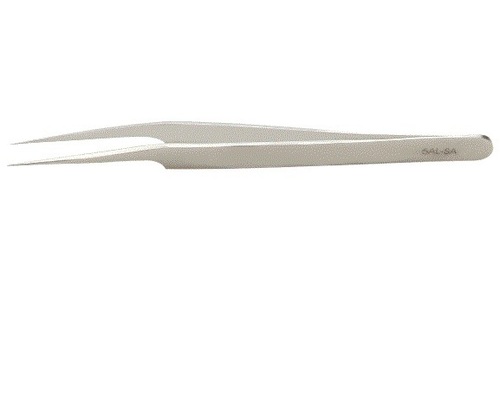 Lash Extension Glue
Extension glue is the adhesive you need so that you can properly apply the eyelash extensions and make sure that they'll stay there after you've completed the process. The best type is free of latex and formaldehyde, and should also give off a low amount of fumes.
It's also important that the glue has thin, lightweight consistency.
Note that, depending on the extension glue you choose, some will dry in three seconds, while others will dry in two seconds or only one. It's recommended that only experts choose the fastest drying glues.
There are different glue types designed for different uses. For example, some are for the application of classic eyelash extensions, while others are for the application of volume eyelash extensions.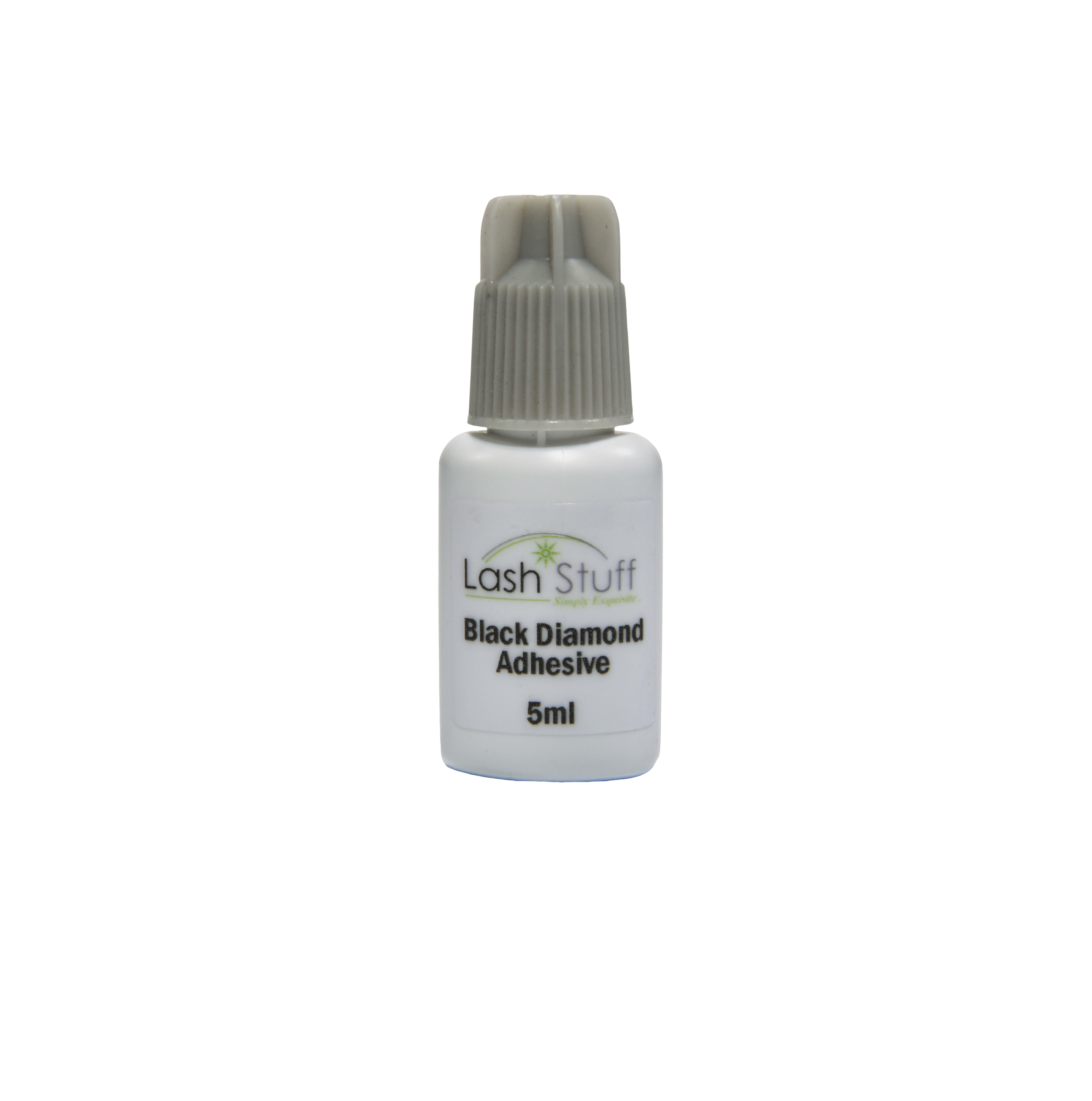 Disposable Eyelash Brushes
Disposable eyelash brushes are necessary for making sure that the eyelash extensions don't end up looking clumpy and are separated from each other. Many disposable eyelash brushes are available in large sets, so you can often buy 50 at once.
Something great about this supply is that it's available in many different colors.
As a result, when you're choosing which ones to buy, you can make sure they go with your salon's aesthetic. This can be good for your branding if you have a specific color scheme not only in the salon but also online.
Another benefit of this supply is that you can give your disposable eyelash brushes to your clients after you've applied their eyelash extensions.
In addition to making it easier for them to take care of their eyelash extensions after the application process, this will also remind them, each time they use it, of the procedure you did for them.
This will keep your business fresh in their mind so that they return to you the next time they want eyelash extensions.
Pre-treatment for Extensions
Pre-treatment is an important product to apply, as this will make the eyelash extensions application process easier and more professional. With this product, you can moisturize, cleanse, and prepare natural lashes before applying the eyelash extensions.
This removes the natural oils and the makeup, making the surface of the natural eyelashes ideal for the process of bonding eyelash extensions to your clients' natural eyelashes.
It's important to note that this product, along with others, makes up part of the products available in Lash Stuff's Eyelash Extension Kit.
This kit also includes eyelash extensions, micropore tape (multiple), a glass lash tile, pre-treatment, cream adhesive remover, two different tweezers, 50 mascara brushes, an air blower, 50 flocked applicators, and more.
Looking for Eyelash Extension Supply List Supplies?
Now that you've learned what supplies to add to your eyelash extension supply list, you might be looking for supplies from this list. In this case, you should look no further than Lash Stuff. At Lash Stuff, we offer many different eyelash extension supplies.
Some of the many beauty supplies we sell include eyelash and eyebrow tint, magnetic eyelashes, eyelash extensions, jelly peel-off masks, hair removal wax, lash lift supplies, and more.
To get more information about our eyelash extensions supplies, learn more now.