The How-To's of Leveling Up Your Beauty Career With the Best Professional Lash Lift Kit
Posted by Sara on May 26, 2021
In a society that takes great pride in appearance, there is no shortage of clients looking for a way to enhance their appearance. There is, however, a fierce amount of competition in the beauty industry. Becoming the best in the business means having the right education, a lot of experience, an energetic personality, and the best tools and materials in the industry. When you offer eyelash lifts using the best professional lash lift kit available, you are setting yourself up as a beauty expert.
How To Explain a Lash Lift
While you may know what a lash lift is based on your training and years of performing them, your clients may not be familiar with the process. Be sure to share this information when talking to your clients.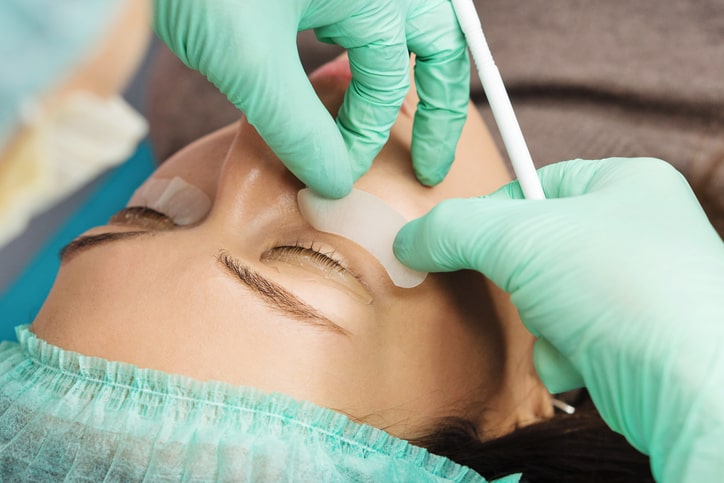 An Alternative to Extensions
A lash lift is an alternative to lash extensions, or falsies (as some call them). As an aesthetic enhancement, false lashes have been around for years. Some rely on them to cover medical issues like alopecia, while others use them to create a look that increases their self-confidence. In this technique, semi-permanent synthetic lashes are glued over the natural lash to add length and volume.
However, as beauty techniques and tools have improved, so have the options for creating gorgeous, long eyelashes. Instead of struggling to maintain a secure hold with false lashes, the eyelash lift is a natural alternative.
A lash lift is a procedure that enhances what an individual already has. In simple terms, it involves giving the eyelash a perm to create a natural-looking lift and curl to the eyelash. Though it involves a treatment solution to create the curl, it isn't like the potentially harsh formulas that can be used to perm a head of hair.
An Updated Process
In years past, people associated eyelash perms with damaging formulas and special tools. Complaints and incidents led to the FDA getting involved and warning against a specific perm cream back in the late '80s. As a commitment to the safety of your clients and our reputation, the Lash Stuff professional lash lift kits don't include any of these harmful ingredients.
Our best professional lash lift kit comes with the perming cream, neutralizing cream, cleaning pads and eye gel pads for a smooth and safe application. We also include a unique eyelash lift rod to create the curl rather than an eyelash curler.
How To Find the Best Professional Lash Lift Kit
Your clients may be relying on mascara, extensions or the regular use of an eyelash curler to get a stunning look, but when you shop the Lash Stuff range of supplies, you can give them everything they need for gorgeously curled lashes that last from six to eight weeks. However, don't just throw together a kit of cheap knockoffs that ends up with dismal results to show for your efforts. You can select from the newest, most innovative tools in the industry to give your clients a safe, professional lash perm that will turn heads. There are several things you should be looking for.
All in One
You don't want to have to research multiple products to piece together the best professional lash lift kit. Though it's possible with the number of quality products at Lash Stuff, you can cut down on the work and stress by ordering an all-in-one kit. The Lash Stuff Lash Lift Kit with Keratin is a gentle eyelash perm option that won't sting the eyes or cause discomfort. All of the tools you need are on hand to deliver two different curl choices, giving your clients more options. They can choose from a C-curl or a J-curl, and you can conveniently select the right lift rod and carry on with the perm.
Easy on the Skin
One of the reasons many people are looking for an alternative to false lashes is the uncomfortable nature of the application and the potential discomfort that comes from wearing them. Without the right fit and without professional help applying them, it is common for false lashes to come unglued and peel off. They can also cause the eye to itch and feel slightly irritated. When you offer your clients a lash lift, you give them an easy-on-the-skin alternative.
The Lash Lift Kit with Keratin is the best professional lash lift kit because it promises to be gentle on the eye and easy on the application. Not only is the application easy to handle, but the results are natural and longer-lasting compared to the temporary nature of an eyelash extension. The conditioning solution also contains keratin, which is used as a protective enhancement for the natural strength of the eyelashes.
For More Than One Client
With a busy schedule and full salon, you don't have the time to keep putting an order for more lash kit supplies. Your clients are ready to look amazing and you need the materials on hand to make it happen. With the Lash Lift Kit with Keratin, you get 20 applications and more products than other perming kits on the market. Not only that, but the fact that the perming cream is individually packaged makes this the best professional lash lift kit.
Once perming cream has been exposed to the air, the product begins to oxidize. As this happens, it loses its strength. When a kit has just a single bottle or perming cream, the more often the bottle is opened, the more rapidly the cream loses its strength. The clients on down the list don't get as strong of a hold, and you lose their confidence in your abilities and products. The single service packets keep the lift strong and gorgeous for each client.
How To Sell a Lift From the Best Professional Lash Lift Kit
Though you may have had training and years of experience, it never hurts to have a refresher on how to create beautiful, permed lashes on your clients. You also may need a nudge towards lash lift marketing. Even if you know what you are talking about, your clients may have little knowledge about lash lifts and how they work. By bridging that knowledge gap, you can help your clients understand how a lift can enhance their appearance while simplifying their beauty routine.
Explain Candidacy Options
Our lash kit can be used on lashes of all thicknesses and colors. However, while everyone wants beautiful, curved lashes, a lash lift won't deliver the same results for every individual. Those who have straight, flat lashes are great candidates, particularly when mascara doesn't add much emphasis to the lashes. However, those with short lashes don't always have enough natural lash to get a good curl that will hold.
Amplify the Benefits
You may already know your client well, but it can help to talk more about personal beauty maintenance and habits. This gives you a chance to explain the convenience of a lash lift. Another benefit of enhancing lashes a perm is that it avoids potential allergies to the lash adhesive for extensions. Choosing a lash perm also keeps the natural lash from being damaged by the adhesive and continual stripping that comes with false lashes. With our best professional lash lift kit, you can sell the benefit of low-maintenance lashes that last for six to eight weeks.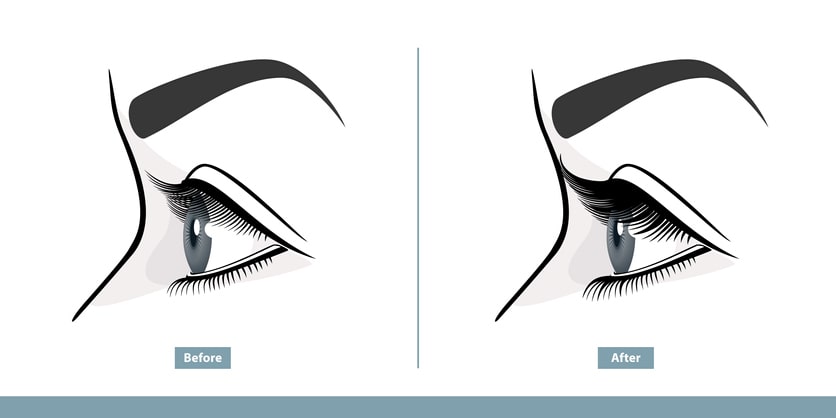 How To Prep and Help Your Client
For clients who are unfamiliar with a lash lift, make it a priority to dispel any fears or concerns they may have about the process. Let them know there isn't a lot of prep work and that you only use the best professional lash lift kit. You could recommend they use a lash serum to help fortify and enhance lash growth, but that isn't a requirement for lift. Focus your effort on making sure they are comfortable and relaxed for the procedure.
Prioritize Communication
Your clients may not mind the extra time the procedure takes at the salon or spa, but you can't assume that everyone knows what is going to happen. When you are scheduling a lash lift, be sure to ask questions about any prior experiences with the procedure. Mention the length of time their eyes will be taped shut, and let clients know they can bring along earbuds or headphones to listen to whatever may help them relax.
Explain that you will use lash cleaner to remove oil and makeup residue before applying the Lash Stuff silicone mold found in the lash kit. After cleaning, the lashes are applied to the mold and separated before the perming solution is applied. Using the strong adhesive lift glue that comes in our best professional lash lift kit, the lashes are then curled around the lash lift rod.