Tips for Finding the Best Lash Lift Training
Posted by Jess on Mar 05, 2021
This year, many beauty professionals are struggling to get their businesses back up and running after a global pandemic took the world by storm. If you're one of these professionals, you're probably brainstorming different ways you can help your business thrive this year and beyond. Adding one or more popular services to your portfolio may be just what you need to attract greater attention to your business.
As an esthetician or cosmetologist, it's wise to continue expanding your service offerings as new trends arise. Eyelash lifting is one such trend that many people are drawn to because it is a quick and effective service that can significantly enhance the appearance of natural lashes. If you're interested in lash lift training, here are some tips for finding the best training sessions near you.
Only Receive Training From Qualified Professionals
It's important to realize that not everyone who offers lash lift training is qualified to do so. There have always been people who try to take advantage of others by marketing themselves as experts in something they aren't qualified to teach. It's a tale as old as time and isn't likely to go away anytime soon.
To avoid getting scammed, it's important to do your research and make sure you only receive training from a company that's qualified to offer it. You can tell a lot about a company and its qualifications by checking out online reviews and learning more about the company's history.
Look for Training That's Affordable
Lash lift training can be expensive, depending on where you go to receive it. To get the best bang for your buck, look for legitimate training that is affordable. Some places, such as the one we offer here at Lash Stuff, is completely free with the purchase of a lash lift kit. We enjoy offering this complimentary training to hard-working beauty professionals who are trying to make a comeback after temporary business closures caused by COVID-19 restrictions.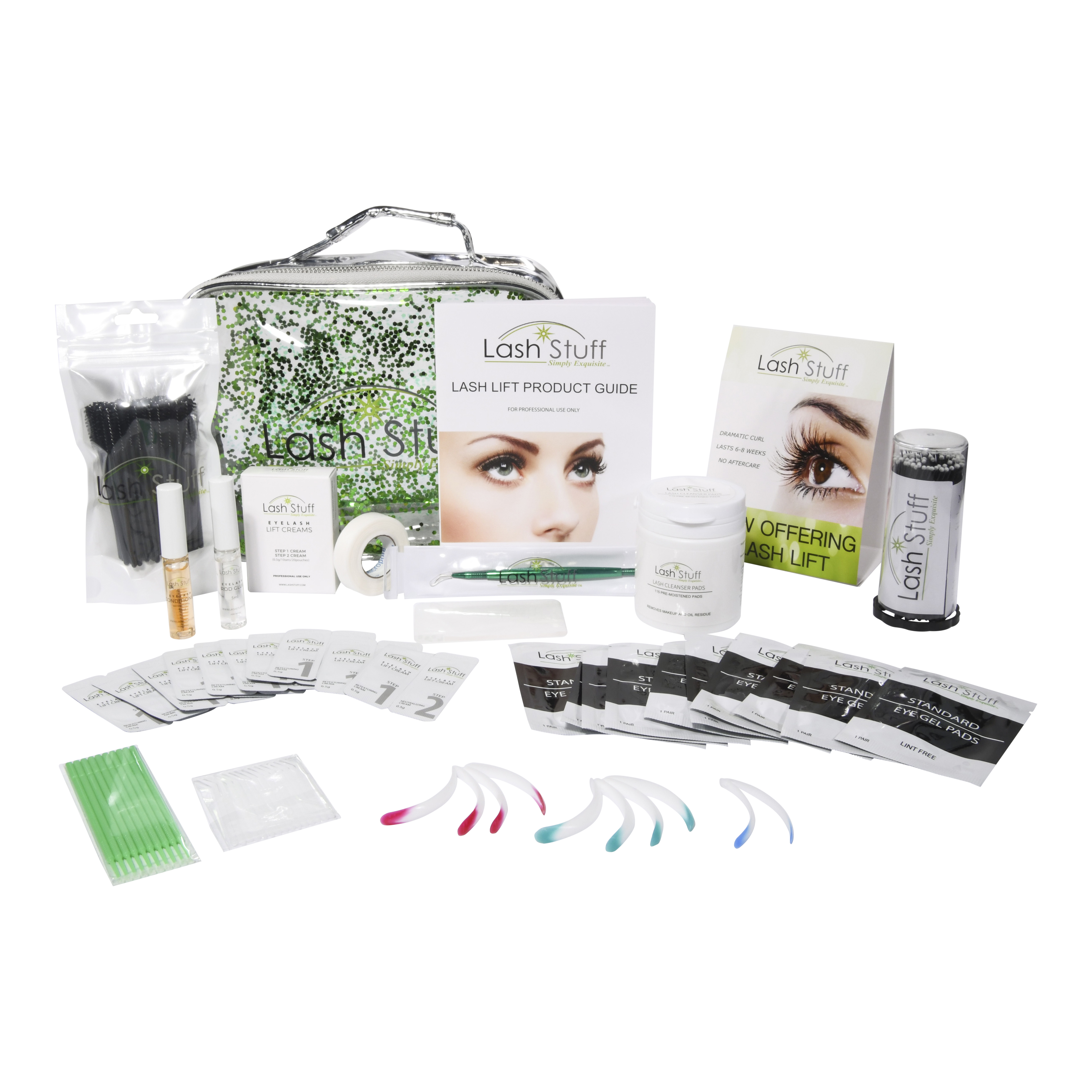 Get Training From the Safety of Your Home
We offer live, internet-based training that you can receive from the safety of your own home. Since the training sessions are live, they allow you to ask questions in real time and receive answers to them right away. The live training is done with real clients and good visuals so that you can see exactly what's happening. Virtual training is a great alternative to in-person training, which is limited during the pandemic.
Since the training is virtual, you don't have to worry about using up gas traveling to and from a specific location. You also don't have to worry about getting dressed up. You can literally complete your training in the comfort of your pajamas if you want. We won't even know!
Sign Up Today
We'd love to help you sign up for one of our virtual lash lift training sessions. To learn more about this appealing promotion or to find out more about the top-quality lash lift products we offer, get in touch with us today. We look forward to teaching you how to offer popular lash lift services to your clients.