Top 5 Reasons to Use an Eyelash Serum
Posted by Sara on Mar 30, 2021
If you are like most cosmetologists and estheticians, you have seen that eyelash extensions, lash lifts and eyebrow tints are becoming increasingly popular. Clients want to enhance their looks by adding shine, volume and depth to their eyelashes. Educating your clients on the benefits of eyelash serums is one of the most helpful things you can do as a cosmetologist. Lash serums can naturally enhance eyelashes, adding more drama and definition to the eye area. Before you jump in and start recommending lash serums to your clients, find out the differences between formulas and the top reasons to use eyelash serum.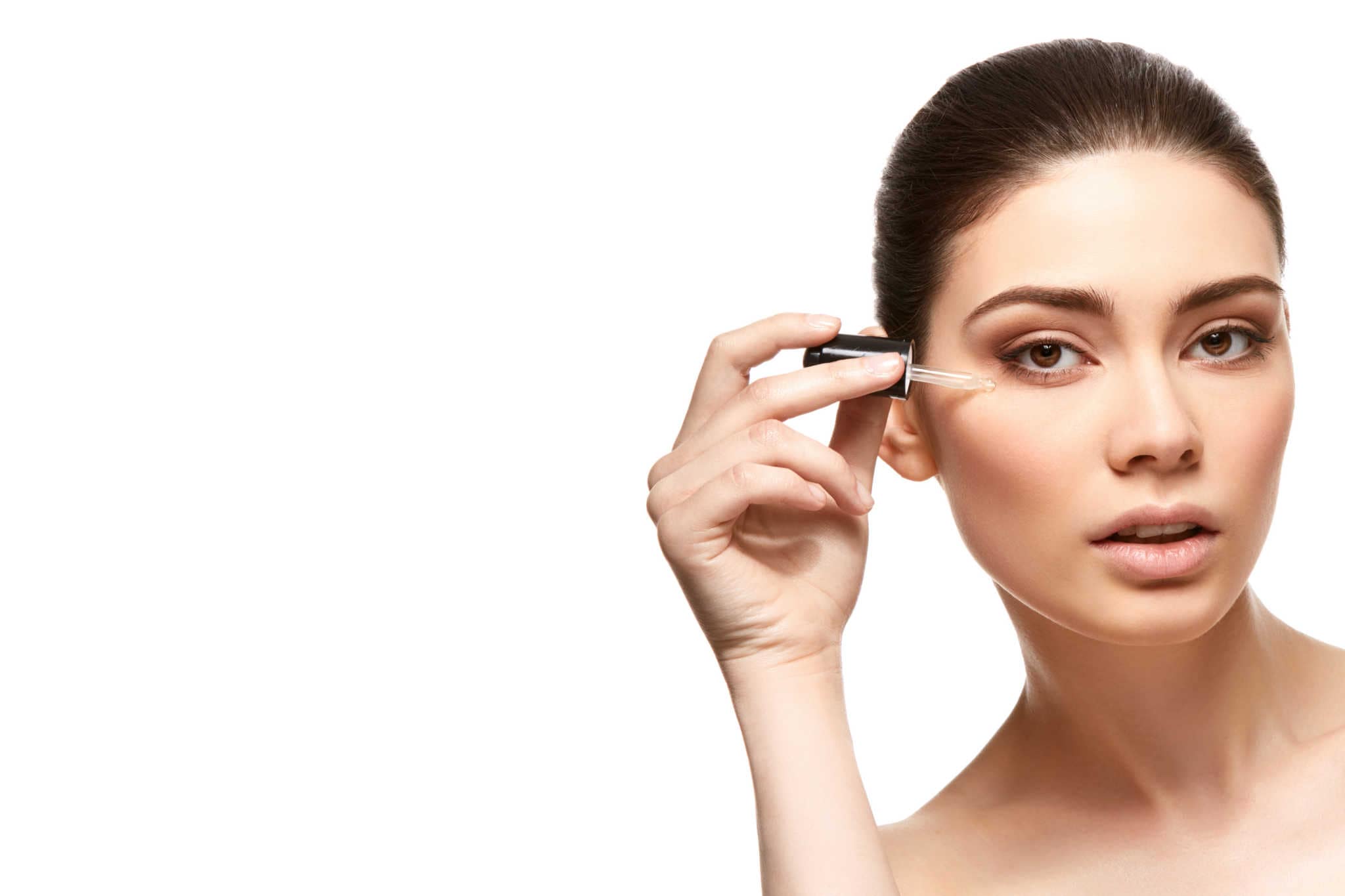 What Are Lash Serums?
Lash serums contain specialized enhancing ingredients that can help stimulate lashes. There are both over-the-counter and prescription lash serums available. When these formulas are applied routinely, they can help eyelashes look stronger. Increasing this phase can help your clients have thicker, longer and stronger looking lashes.
Do Lash Serums Work?
Like the hair on the head, eyelashes are made up of over 90% protein. Amino acids are essential to the health of eyelashes because they are the building blocks of proteins. Amino acids can help repair, condition and grow eyelashes. Lash serums infused with amino acids, or peptides as they are often called, can help condition, nourish and strengthen frail lashes.
How Soon Do Results Appear?
You should remind your clients to be patient when using eyelash serums. Even if these products are applied every day, results may not appear right away. Depending on how a client reacts to the serum, it could take as long as three months for noticeable results.
What Are the Reasons To Recommend Eyelash Serums to Clients?
There are several benefits to using eyelash serum daily that the average person may never have heard of. As a cosmetologist, you can help your clients understand the benefits of using various products. Below are a few reasons to recommend serums to your clients.
1. Mascara Can Be Drying
Most women use mascara daily to lengthen and darken short, sparse lashes. While the short-term gains of mascara are enticing, they can dry out the lashes over the long run. Many mascaras are formulated with harsh chemicals such as ethyl alcohol. While this ingredient helps mascara have a longer shelf life, it can dry out lashes and cause long-lasting damage. Luckily, you do not need to tell your clients to abandon mascara altogether. Applying a moisturizing lash serum daily can help eyelashes look more moist.
2. Serums Can Save Money
A high-quality lash serum can be expensive, but using it regularly can help extend the life of lash extensions. Regular lash fills can be pricey, usually starting at around $150. While your clients will still need to visit you for regular lash fills, using a lash serum can help extend their lashes' lives. Serums should last around three months if used daily and keep both artificial and natural lashes looking full and beautiful.
3. Lash Extensions Can Look Better Longer
If your clients cannot live without their lash extensions, applying a high-quality eyelash serum regularly is a necessity. Because lash extensions are applied directly to a client's natural lashes, those lashes should be maintained to keep the extensions looking better longer.
4. Eyelash Serums Condition the Eyelids
The eyelashes are not the only area of the eye that needs extra moisture. The eyelids, like other parts of the body, can lose water due to evaporation, dehydration and harsh weather elements. When water evaporates from the skin, the skin can become dry, brittle and flakey. The eyelids' skin is incredibly delicate and needs an adequate amount of moisture to remain looking beautiful and young.
5. Serums Can Save Time
If you are like most cosmetologists, your clients are busy women who do not have a lot of time to devote to their makeup routines. Eyelash serum is an excellent option for active women, being easy and fast to use. A quick swipe on the lashes in the morning and night is all most women need to see benefits in a few months. If the lashes look naturally long and luscious, there is no need to spend lots of time applying mascara and eyeliner.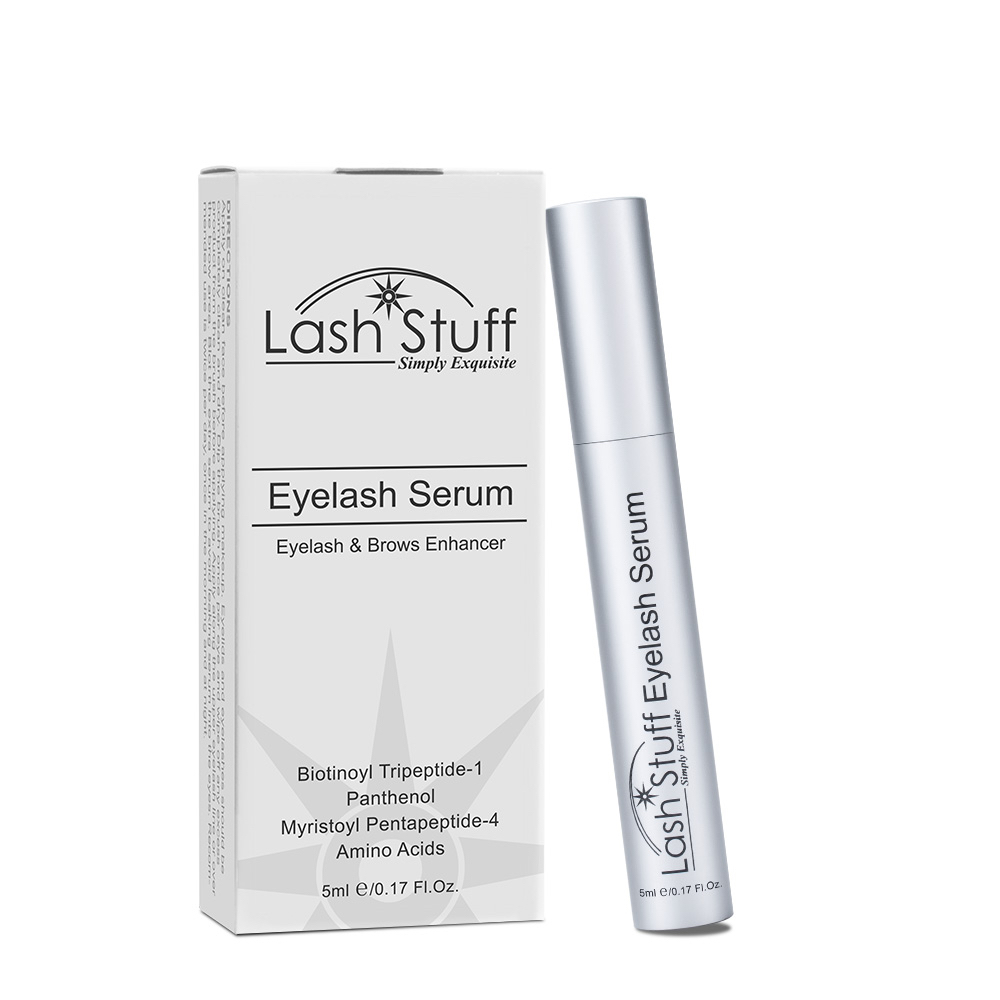 Buy EyeLash Serum From an Expert
Cosmetologists and estheticians can purchase a wide range of high-quality cosmetics, including eyelash serum, from Lash Stuff. We are a U.S.-based cosmetics retailer that sells various eye-related cosmetic products, including strip eyelashes, extensions, adhesives, and eyelash extension accessories. Whether you are an established esthetician or just received your license, we have the products to help you grow your business. Don't settle for pricey products that do not work well. All of our products are affordable and made from high-quality ingredients. Contact us today for more information on the services we offer and the eyelash products we sell.