What Eyelash Extension Products Do You Need?
Posted by Sara on Mar 23, 2021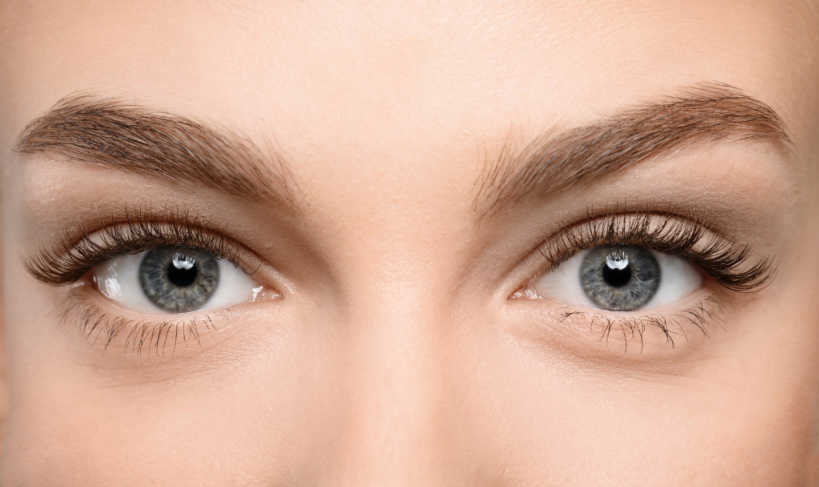 As a cosmetologist or esthetician, you can provide both permanent and temporary lash extensions to add appeal or drama to your client's look. While applying lash extension products is a technical process, the practice can be a lucrative, stable source of income if done correctly. Some clients request lash extensions for a wedding or other special event, while others get them applied regularly to highlight or improve their everyday makeup look.
Extended eyelashes do not need to be dramatic or over the top. Shorter extensions can add just the right amount of glamour, especially for women with fair hair and eyes. Extensions are available in various lengths and curl patterns, allowing cosmetologists to blend them with the client's natural lashes. You need a cosmetology or esthetician license to perform any type of professional lash extension service in most states. Once you are trained, you must know which eyelash extension products work best. Below is an overview of eyelash extensions and the products you will need for your business.
What Are Eyelash Extensions?
Lash extensions are fibers applied strand by strand with a specially manufactured glue to a client's eyelashes to enhance the eye shape and add volume and length to lashes. Lash extensions come in semi-permanent, synthetic, silk and faux mink fibers.
Conventional false lashes come in pre-designed strips that are removed after each use and are applied directly to the eyelid skin. However, extensions are applied directly to the eyelash and can be customized to complement the eye shape and grow naturally with the client's lashes. The amount of time the lashes last depend on the material and the application technique.
Temporary Eyelash Extensions Products
Temporary eyelash extensions can add flair to a client's look for a special party, performance or date night. The lashes can be customized according to your client's wants, but they are not as versatile as permanent lashes. You must use a specially formulated adhesive to attach the lashes to the client's eyes.
Temporary lashes come in a variety of different lengths, typically from 6 millimeters to 17 millimeters. The shortest lashes are used on the eye's outer corner, and the longer lashes should be used in the middle of the eye. Temporary lashes are created out of synthetic material and can be layered together for a fuller look.
The lashes will not last more than seven days. You should tell your clients to avoid touching their eyes too much or applying mascara to increase the life of the lashes. Clients can remove the eyelashes on their own if they have done it before, but they should come to visit you for removal if they are lash beginners.
Permanent Lash Extensions
Despite the name, permanent eyelash extensions are not truly permanent. With proper care and application, they can last up to two months. The lashes must be removed and reapplied as the natural lashes grow out. To make them last for weeks at a time, permanent lashes are made out of high-quality mink or silk material. They are more expensive than synthetic materials, but they look better and last longer.
Permanent lashes are applied one lash at a time. It typically takes up to two hours to apply a new set of permanent lashes, while temporary strip lashes can be attached in under 10 minutes.
Types of Eyelash Extensions
There are several types of extensions you can offer clients. They vary in terms of cost, quality and longevity.
Mink Lashes
Made famous by Beyonce, mink eyelashes are typically made out of authentic or synthetic mink fur. Both varieties appear natural when applied, but artificial mink fur lashes tend to be more affordable. Genuine mink fur lashes are costlier and require more specialized care, but some prefer the look they provide.
Mink lashes must be permed before installation for them to hold their shape properly. In addition, they may need to be curled with a lash curler after a few weeks if they lose their shape. Synthetic mink lashes typically hold their curl pattern better than authentic fur. However, some people think this permanent curl pattern makes the lashes look more artificial.
Keep in mind that mink eyelashes can causes irritation if your client has a sensitivity to animal fur. Suggest alternative eyelash extension products if your client has allergies or has ethical problems with the treatment of minks or using fur.
Silk Lashes
Silk lashes are the preferred choice of many clients because they are affordable and natural-looking and hold their curl and shape pattern very well. If your client is looking for low-maintenance eyelash extension products, silk may be the best option. Silk lashes may not be as lasting as mink lashes, but they can still make it up to two months with proper care.
Synthetic Lashes
Made from acrylic material, synthetic eyelashes are the most affordable type of permanent lash on the market. Although economical, synthetic lashes do not last longer than a few weeks and may deteriorate more quickly if exposed to water, heat or harsh chemicals. They work well for clients who want to temporarily enhance their lashes for a vacation or special weekend event. Synthetic lashes are quite heavy and not as natural-looking as authentic varieties. If your client is looking for a natural look that will last longer than a few weeks, synthetic lashes are not the best option.
Both authentic and synthetic lashes come in a variety of lengths, ranging from 9 to 15 millimeters. The size you recommend for your clients depends on the natural length of their lashes and their desired level of drama. If your client already has long, curly lashes, you can suggest a longer extension. Clients with short or sparse lashes should generally not go beyond lashes that are 13 millimeters in length. While most clients are likely to choose medium-length lashes, you should always be prepared with longer lashes in stock.
Essential Eyelash Extension Products
Below is a list of eyelash extension products every lash artist should have on hand at all times:
Lash Tweezers
Every cosmetologist should have a variety of eyelash extension tweezers on hand when applying eyelash extensions, with at least two pairs needed to finish a lash service. Use the first set to separate each lash, ensuring a clean, sanitary application. No other natural lash can attach to the lash or extension you are working if they are properly isolated. To manage this, use isolation tweezers to ensure each application is clean and precise. These tweezers are specially designed for the lash application process, making the process as simple and easy as possible.
Next, you need a pair of lashing tweezers. Lash tweezers are used to pick up and apply the lash extensions. You can purchase simple straight tweezers or choose a curved shape if you prefer. Because you use these tweezers on every single application, invest in high-quality tweezers that are comfortable and easy to use.
High-Quality Lashes
It goes without saying that you should have a wide variety of synthetic and authentic eyelashes on hand at all times. You want to have lashes of various lengths and price points. All eyelashes you have in stock should be made of high-quality materials, regardless of whether they are synthetic or organic. Your clients will wear the lashes each day, so you want to make sure they are proud to show them off.
Eyelash Extension Tape
Many people don't think of eyelash extension tape when they think of eyelash extension products. However, it is an essential product and is the best friend of every cosmetologist who performs applications regularly. Estheticians use tape to hold down defiant bottom lashes during the lash application. Without tape, the lower lashes can attach to the upper lashes, resulting in a client's eye being glued shut. You should choose a tape that is strong but gentle enough to use on delicate skin.
Lash Brushes
You need to have a few lash brushes on hand during the application to keep the lashes upright and going in the correct direction. If you fail to brush the lashes, they have a tendency to stick together or may adhere to the eyelid at a crooked angle. You should brush the client's natural and extensions before, during and after the application to ensure all of the lashes are separated and in order.
Primer
Primer is one of those essential eyelash extension products that every cosmetologist should own. You need to use primer for every lash application for every single client. This treatment is essential because it makes sure oils are stripped from the client's lashes and eyelids before the application. Primer makes a big difference in regard to how smoothly the lashes go on and can even help improve the longevity of the extensions. Your clients will appreciate the extra effort you put forth to ensure their lashes last as long as possible.
Micro brushes
You should never apply primer with your fingers. For the best outcome, always apply the solution with a high-quality microbrush. Microbrushes come in many different varieties. Choose a brush made from a natural fiber if possible and avoid products that are finished with preservatives or other sprays. Many clients are allergic to these chemicals.
Eyelash Adhesive
Besides the extensions, eyelash extension adhesives are the most important product you must purchase. Finding a high-quality bond that works well for you is a process, but it is well worth the effort once you find it. Explore your options and don't be afraid to switch brands if your current product is no longer working for you.
Eyelash Adhesive Remover
Eyelash extension adhesive remover will not be necessary for every client, but it is a good thing to have on hand. Some clients come to a cosmetologist to have their extended lashes professionally removed if they are reluctant to do it independently. You may also have a few clients requesting you to fix the work that another cosmetologist completed. for these cases, you need a strong yet gentle eyelash adhesive remover on hand.
Eye Pads
While they are not essential, eye pads make your clients more comfortable. Your client will appreciate the gesture and may be more likely to return for another application because of your good customer service. Also, eye pads are a good way to ensure your client's bottom lashes stay out of the way during the service.
Storage Units
You need a few sturdy storage bins to organize and store your eyelash extension products. Having a clean studio not only makes your life easier, but it leaves a good impression on your clients and keeps them coming back. A lash tile is also an excellent investment to keep you organized while helping you access your lashes quickly during a service.
The storage units you purchase do not need to be expensive or complex. A few good sturdy plastic bins can do the job and will last a long time so you don't have to buy new storage units every year.
Sanitizing Products
Cleanliness is vital when applying eyelash extensions. Failing to properly sanitize your workspace between clients can cause a host of issues, including dirty extensions and the spread of bacteria. You should thoroughly clean your workspace and supplies between clients and use unique sanitizing products every week.
Affordable Eyelash Extension Products
Whether you are an experienced lash artist or you are looking to break into the industry, you need an affordable place to purchase eyelash extension products. Look no further than Lash Stuff. Founded in 2012, we strive to make the eyelash industry better by providing high-quality products at an affordable price. We offer a wide range of eyelash products, including extensions, adhesives, tweezers, brushes, accessories and more. We even supply eyelash extension kits that come with all of the products you need to practice your craft and perform applications. Do not settle for expensive eyelash products that are hard to work with and do not last very long. Contact us or visit our website today and discover a new product, brand or accessory that will help your eyelash business grow!