Which Type of Eyelash Extension Is Right for You?
Posted by Sara on Jun 16, 2022
Do you remember when Kim Kardashian wore $20 eyelashes? The world was shocked at how good they looked for such an affordable price. The truth is, finding natural eyelash extensions can be tricky.
If you're looking for the best eyelash extension look but have no idea where to start, then you've come to the right place.
In this article, you'll learn about the different eyelash extension styles and how to find the perfect variety that will make your eyes pop in any outfit!
Plus, you'll learn how to look after them properly. So, let's begin with the various types of eyelash extensions.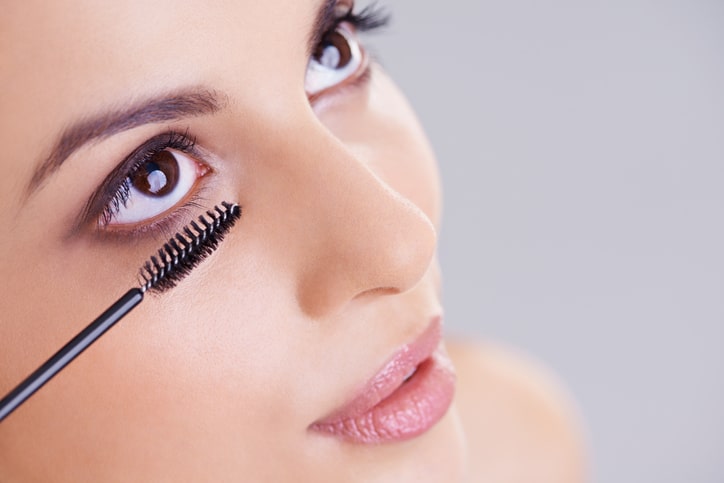 Learn About Eyelash Extensions
First of all, any eyelash extension is used to make your eyelashes look fuller and to highlight your eye makeup. There are three different materials that eyelash extensions are made of and they are:
Silk
Mink
Lightweight Synthetic
No matter which material they are, a professional lash artist will apply them to your eyelids with a semi-permanent adhesive. Normally, they will be placed on the top lash line in clusters, fans, or individually.
Besides, the material of the eyelashes, you will also have to consider the length of the eyelashes extension.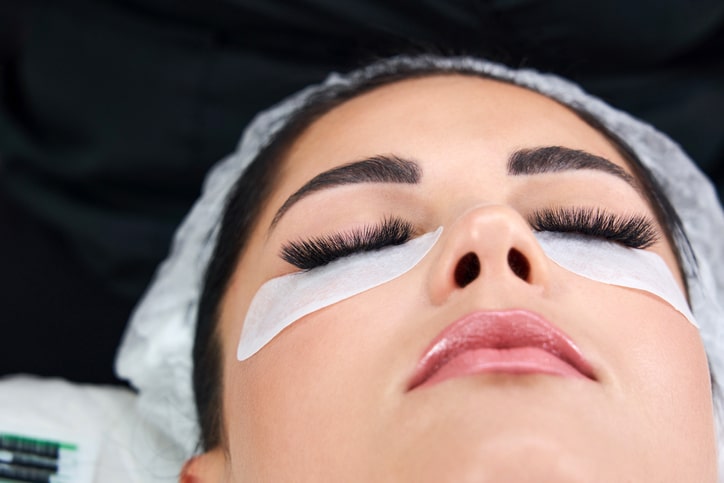 Length
If you accidentally chose the wrong length of eyelash then it could make your face look strange, and no one wants that...
They could also end up damaging your natural eyelashes as well. Therefore, it's vital that you pick the correct length to avoid any disasters later on.
The smallest size is 5mm and the largest is 18mm. However, depending on your personal preference you might want to pick a slightly bigger eyelash extension.
For example, for a dramatic eye, you should go for a thin diameter. This will reduce the overall weight of the eyelash and give create a balanced look. Although, don't worry if you're not sure about the length.
If this is your first time getting professional eyelash extensions you can ask a professional for some tips on the length beforehand!
Volume and Curl
In addition to length, there is also the question of volume and curl type. The majority of eyelash extensions range from 1D-6D with the lowest number being the least full.
However, for the curl type, there are six styles. The smallest curl is categorized as B and the largest is L+. Again, you can ask for advice when deciding on what variety you'd like.
Now, you might be wondering, how do you know what is the best eyelash extension for your face?
The good news is, that there are a few simple ways that you can tell what type of eyelash extension is best suited to your face.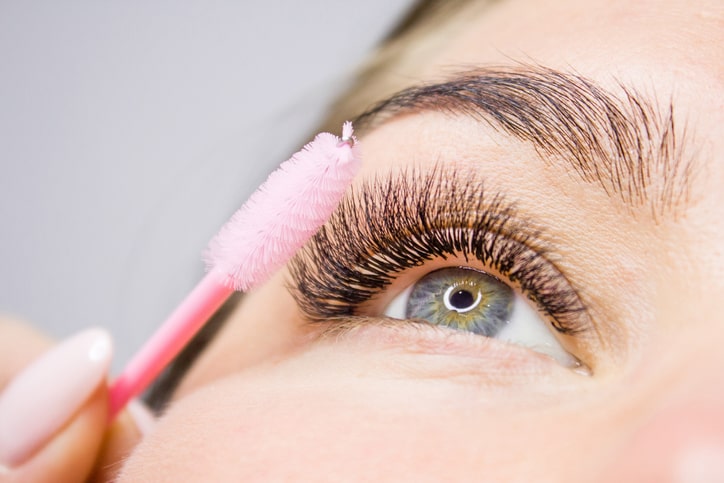 How to Pick Eyelash Extensions
Despite knowing about the different materials, lengths, volume styles, and curl types it can still be hard deciding on the right eyelash extension. The eyes are a prominent part of the face so you don't want to mess them up.
Everyone has a unique face with distinctive features so working with a professional will help you determine what look is best for you. However, there are some things you can consider before getting your eyelashes done.
For instance, the size of your eyes. This might seem simple but not everyone pays attention to the size of their eyelids and the diameter of their eyelashes. So, figuring the size is a good place to start.
Next, you can think about the orientation of your eyes. This means, are your eyes deep-set? Close-set? Or, wide-set?
Once you know the orientation of your eyes, it will be helpful when picking the curl type and diameter length.
As well as size and orientation, it's also important to think about the type of eyelids you have. Most people either have hooded or monolid eyelids. All of this information will tell you which eyelash extensions are best for you.
Caring for Your Eyelash Extensions
Once you've picked the type of eyelash extension you'd like, don't just simply place them on your face and leave them to be. You'll have to look after them while you're using them.
For the first 48 hours after being applied, you will have to be extra careful about your eyelash extensions. Therefore, if you notice any itching or sensitivity during this time then you should take action.
Even though it's uncommon for people to have a reaction, depending on the material that is used it might cause slight irritation. You can easily get in touch with a professional to find out more if you're concerned.
Hopefully, you won't have any major problems with your lovely new eyelashes and all you'll have to do is some general maintenance. The caring tips for eyelash extensions are quite easy so you won't have any trouble!
Most importantly, avoid hot tubs and sweating for the first 48 hours. You should also avoid rubbing your eyes and applying makeup during this time as well. It's also advised that you protect the eyelashes in the shower.
When it comes to cleaning, here are the main things to remember:
Never go to bed with makeup on
Use oil-free removers
Don't use cotton balls or cotton pads
As long as you stick to these tips you'll have beautiful eyelash extensions that are healthy and clean!
If you're looking to buy a new set of eyelash extensions then check out the Lash Stuff to find your next pair. They have a whole range of high-quality products that will upgrade your eyes, and make your face sparkle.
Make Eyelash Extension Magic and Shine
Giving yourself a little bit of self-love is important in this day and age of social media, and there's nothing better than a beauty treatment like an eyelash extension uplift.
Now that you know everything about length, style, volume, and curl type you can pick your next pair right away. For professional eyelashes that are both affordable and well-made, the best place to go is the Last Stuff.
Make time to browse the website today and bring your eyes to life with a new pair of eyelash extensions.