3 Amazing Benefits of the Best Brow Lamination
Posted by Jess on Nov 23, 2021
What do you think of when you hear the phrase 'on fleek'? Most likely, it's about eyebrows.
As it's often said, "Eyes are the window to the soul," and framing those eyes are our eyebrows. So, whether you let them grow naturally, pluck, thread, wax, shave, microblade, or laminate, it's clear that having great brows will do wonders for your face.
But, how do people choose which pruning method to choose? Brow lamination is one of the newer trends endorsed by salons, customers, and celebrities alike. If you're working in a salon and want your customer's brows to be on fleek, it's time to learn about the benefits of brow lamination.
Read on to find out more about eyebrow lamination.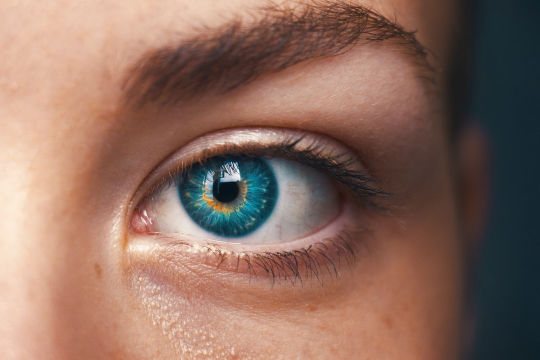 1. Achieve the Perfect Brow
If you pluck eyebrows, you can fix their shape, but not their thickness. If you tint eyebrows, you can set their color, but not their form. But if you're looking for the complete package, eyebrow lamination is the way to go.
With eyebrow lamination, you can fix shape, color, and texture all in one go. You can tattoo on your perfect brow, and then sit back and enjoy your newfound beauty.
No more comprising on either shape or texture; with eyebrow lamination, you can have it all.
2. A Semi-Permanent Solution
Other than permanent tattooing, brow tint and lamination is one of the most permanent options for brow beauty that's available.
You can expect lamination to last around eight weeks. However, applying moisturizing creams immediately after treatment and at home will help the look stay longer.
But before you rush to invest in permanent tattooing, imagine if your customers' eyebrows were permanently stuck in the over-plucked trend of the early 2000s. Eyebrow trends change with the seasons, so a semi-permanent option is the best way to minimize day-to-day effort and keep up with changing trends when needed.
3. Easy to Learn
Your clients are handing over $50-100 per session of brow lamination, so the pressure is on to give them a perfect look.
However, you can access comprehensive online training materials that'll teach you exactly what you need to know. Once you've done the training and bought the products, you'll be all set up for perfecting your newly learned skills.
You can learn how to laminate using this easy and comprehensive free brow lamination training.
However, before practicing in the salon, ensure that you've got the correct certifications and follow proper health and safety practices.
Brow Lamination for the Perfect Face
That's everything you need to know about the benefits of brow lamination. From fixing inconsistencies to achieving the perfect arch, this semi-permanent solution can help you create the perfect eyebrows.
So, if you want to keep up with the trends, it's time to invest in brow lamination and tint services - you won't regret it.
If you're ready to give each customer perfect eyebrows, you can buy the best brow lamination kit today!