Can an Eyebrow Wax and Tint Be Done on the Same Day?
Posted by Sara on Jun 04, 2021
Most clients don't visit a salon for just one service at a time. It's common to see multiple treatments listed in the same appointment. For example, an eyebrow wax and tint go hand in hand, so it makes sense that people would want to get both in the same trip.
Some visitors may be concerned about the safety of getting both a wax and a tint at the same time, but they need not worry. If done correctly, knocking out both in the same appointment is no problem. Complete the tint first and then move on to the wax.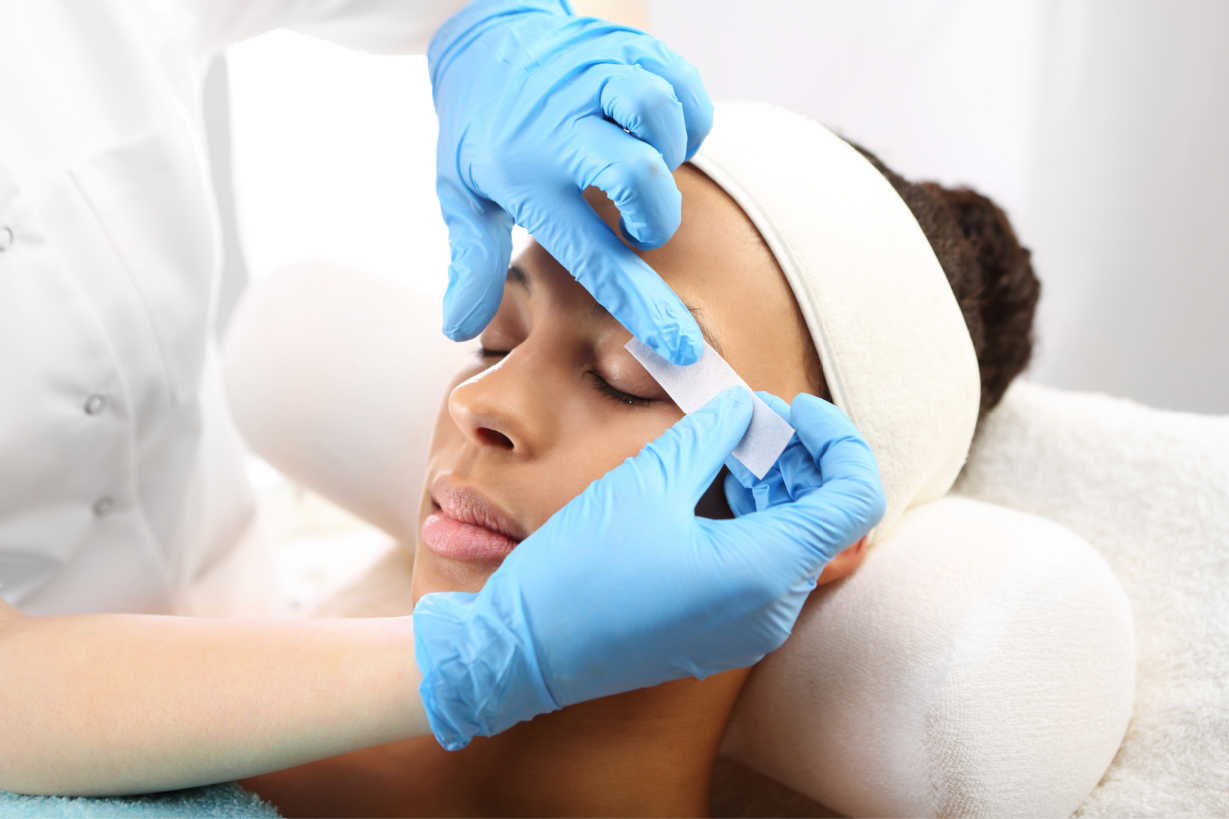 The Process of an Eyebrow Wax and Tint
There are many reasons people sign up for tinting services. They may want to match the shade with their new hair color. Tinting can also make brows stand out and frame the eyes better. No matter the reason, there are a few necessary steps to follow to get it right:
Clean the brows, removing all makeup, moisturizer or excess oil.
Patch-test first-time clients to ensure they are not allergic.
Use a barrier cream to protect the surrounding skin.
Apply a thick layer of tint from the base to the tip of the hair.
Wipe the area with a damp cloth after 2-5 minutes.
After brows have been tinted, it is easier to see the hairs that need to be removed during the waxing process. The wax is applied to the area and a cloth strip is laid on top of it. Pull off the strip in one quick motion. One of the main concerns many people have before their first wax treatment is the amount of pain it will cause. The right combination of great technique and high-quality products can help calm some of these fears.
Aftercare for an Eyebrow Wax and Tint
There is not a lot of aftercare needed for eyebrow services. However, the skin under the eyebrow may hold excess tint or be more sensitive than usual due to waxing. These tips can help your clients ease any minor discomfort they may experience after the appointment.
Heavy oils or moisturizers can further irritate the area, so they should be avoided. Aloe vera, on the other hand, is excellent for cooling and comforting after a wax. To prolong the life of the eyebrow tint, it's important for your clients to stay away from anything that might accelerate fading, such as the beach or chlorine pools, particularly on the day of the service. Any client who receives an eyebrow wax and tint on the same day should delay scrubbing extra tint off the skin until any residual redness or puffiness from the waxing has abated.
Encourage clients who want great-looking brows to combine their eyebrow wax and tint into one appointment. When you do, don't get caught without all the supplies you need to meet the demand for these services. You can join our free VIP club to get free training opportunities, free shipping and in-store credit with every Lash Stuff purchase.
https://www.lashstuff.com/eyelash-eyebrow-tint/
https://www.allure.com/story/why-tint-your-eyebrow...
https://www.thezoereport.com/beauty/makeup/brow-ti...
https://www.healthline.com/health/how-long-does-ey...
https://www.lashstuff.com/hair-removal-wax/
https://lesalon.com/blog/5-ways-reduce-redness-wax...