Elevate Your Salon: How To Choose a Professional Eyebrow Tinting Kit
Posted by Sara on May 13, 2021
You may have heard that eyebrows frame your face. There is a huge emphasis on eyebrows in the beauty world, and there is a good reason for that. Your brows can completely alter the look of your face. Sometimes, the alterations are minor, whereas in other cases, how a person's brows look can add definition to the face and draw eyes away from lower aspects if the person is self-conscious about his or her looks. Salons can help by providing a professional eyebrow tinting kit.
Unfortunately, finding the right product to perfect your brows isn't easy. Many men and women try out dozens of makeup products before they settle on one that works for them. Eyebrows may be particularly complicated, but with all of the money your clients might save on buying makeup, eyebrow tinting is a smart idea.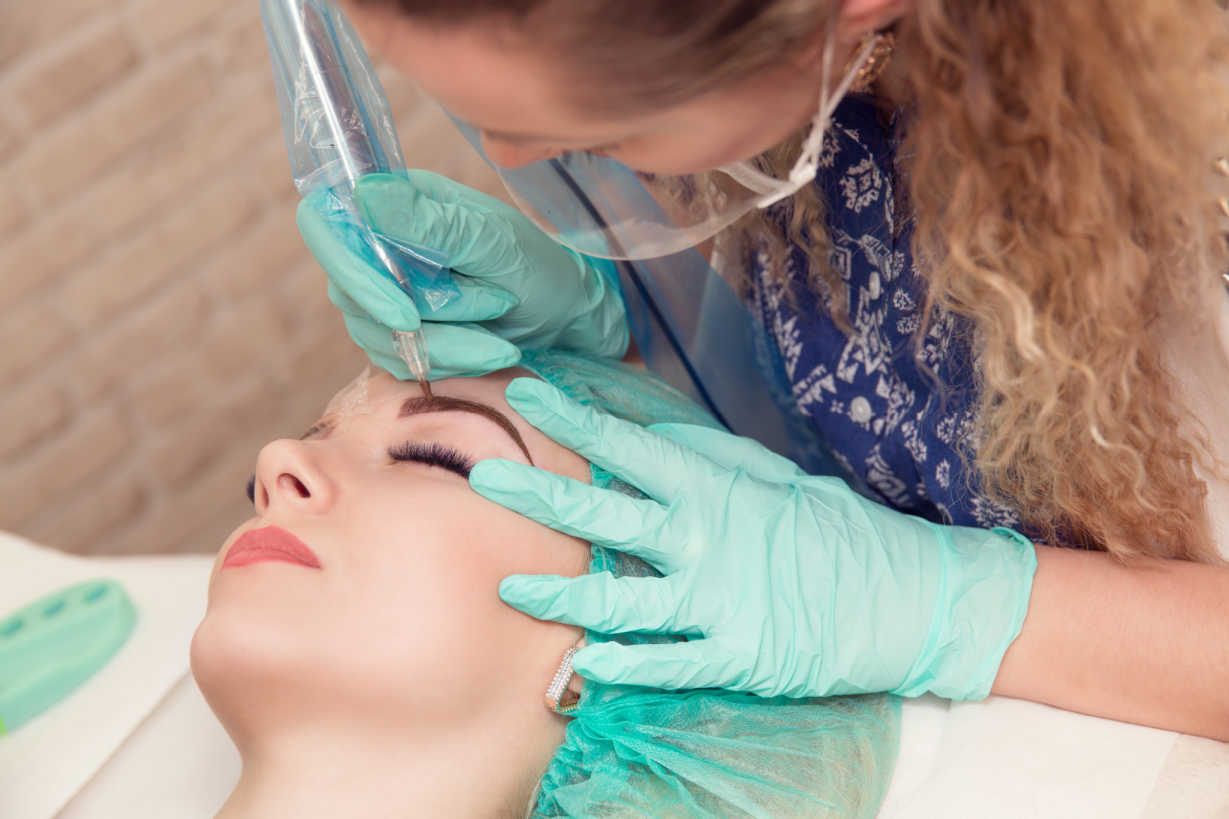 Understanding Eyebrow Tinting
Eyebrows have seen many trends, but full, dark eyebrows are a sign of youthfulness. They frame a person's face and enhance his or her natural beauty. Unfortunately, some people have sparse or fine eyebrows. Applying makeup every day becomes a pain. You probably wouldn't be too surprised to know most women are looking for a way to have natural, fuller brows without having to spend hours finding the right product.
If you choose to offer brow tinting, you should also offer brow shaping as a part of the service. To do an ideal brow tint, you need to have high-quality products and adequate practice and training. When you mess up a brow tint, it can be difficult to fix. Clients could have to walk around with the mistake on their faces for days, if not weeks.
To tint a client's eyebrows, you would have a professional eyebrow tinting kit that consists of a semi-permanent dye and the tools to apply it. You would match the tint color to the client's eyebrows and apply it to each hair. In addition to dying the hair itself, it also applies a stain to the skin.
The stained skin gives the illusion of fullness, particularly where the eyebrows are sparse. Eyebrow tinting can create an elegant, long shape, regardless of how sparse the client's hairs are. The stain on the client's skin will only last for about one week, but the color on the brows themselves can last for two to four weeks. It
Offering Benefits to Salon Clients
Most people know the struggle behind having perfect brows. How many of your clients have struggled with waxing, plucking and threading to get the perfect brows? People are always on the hunt for the right product for their eyebrows. Eyebrow tinting allows your clients to put down the brow pencil and relax.
One of the major benefits of brow tinting is it saves your clients a lot of time. For men or women who do their eyebrows every morning, this is time that they could spend sleeping in, taking extra care with their morning cup of coffee or readying themselves for the day.
Eyebrow tinting looks natural. It creates the appearance of fuller, darker eyebrows. Beautiful eyebrows complement the face. Your clients may need less makeup after having their eyebrows tinted.
When you add color to create shaped, full brows, you can worry less about plucking, threading or waxing. Women can let their brows grow out and not worry about painful or dreaded appointments. Eyebrow tinting is completely safe and painless.
Choosing the Right Professional Eyebrow Tinting Kit
As a salon owner, your clients will make or break your business. If you choose to perform eyebrow tinting, you need to ensure it is safe and comfortable for your clients. When you choose your brow kits, you can look at the different tints, the type of developer and cream and also the tools the kit has to offer.
Quality Materials
Gentleness should matter when it comes to choosing a professional eyebrow tinting kit. Eyebrow tint should not irritate the skin or cause hair loss. Before you can apply the tint, you need to use a cream developer to activate it. High-quality items are less irritating, tend to last longer and do the job better. Your developer should not be runny to protect the skin and eyes of your client.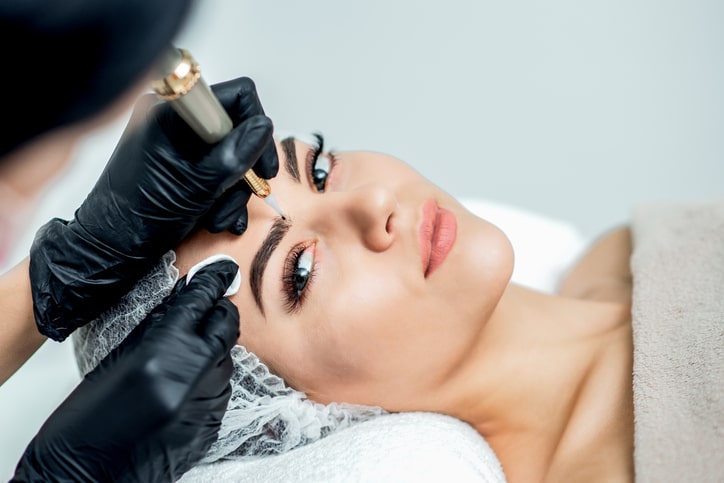 Enough Supplies
When you purchase a professional eyebrow tinting kit, you must spend your money well. Make sure you have enough supplies to accommodate your clients and to handle the job. For example, the kit should include:
Eyebrow tint in different colors
Developer cream
When choosing eyebrow tint kits, make sure to consider how many clients you have that would be interested in tinted brows. You can estimate how many may be interested, but try to purchase an amount you believe you can sell.
Supply Sizing
When it comes to your brow tint supplies, size does matter. While you may want enough product in your kits, you do not want to have large containers of the developer. For instance, if you have large containers, you may be unable to use the product before it goes bad.
Detailed Instructions
Even if you have adequate training, your brow kits should always come with detailed instructions. Not only should you know how to perform the tint but how to care for the tint afterward. Clients need to know how long they have to wait for their brows to get wet or how long they should wait before they wear makeup again.
Giving Lash Stuff a Chance
Having the perfect eyebrows have always been the rage. Throughout history, women spent a lot of time trying to perfect their eyebrows. As trends change, so do the eyebrow preferences. If you want to enhance your natural beauty or have fine, thin eyebrows, then an eyebrow color treatment might completely alter your look.
Lash Stuff provides salon professionals with the latest eyebrow treatment and professional eyebrow tinting kit. We have everything that you need to shape and tint your clients' brows beautifully. Contact us today to find out how our products can help you deliver the latest beauty trends to your loyal clients.