5 Ways To Build Your Lash Business On Social Media
Posted by Gina on Jul 13, 2022
Did you know when you became a service provider you would also need to be a content creator on social media? It can be overwhelming to know what to post to get the audience that you need. Don't let it consume you because it is better to have 5 loyal followers than 10,000 who are not your target audience. Sometimes we connect or followers, like and comments to us personally. It is not about how many you have, but the right followers. If we have a party in our homes, would you rather have 10 of your friends you know vs. 100 people you may or may not know.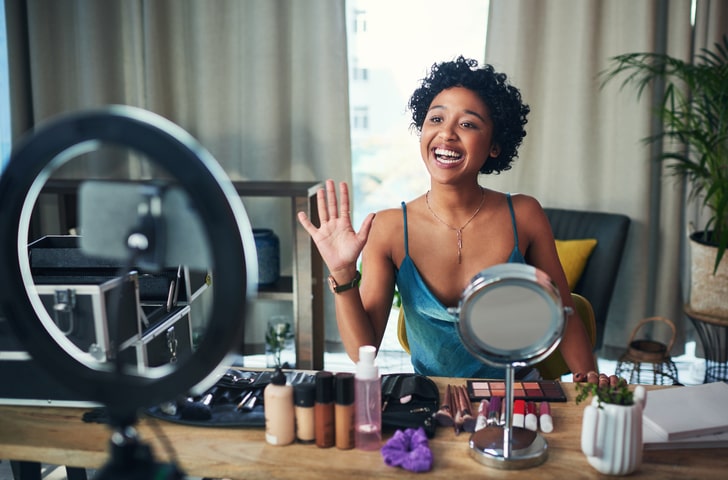 The best followers are your actual clients or your biggest fans. Your biggest fans could be your friends and family. Once your followers start to increase 15% could be friends and family, but 75% should be potential clients and current clients.. You want to be able to use this as a place to showcase your work, you and communicating with your clients in a broad way. Social media is a great way to touch a lot of current clients and potential clients all in one place. The most important is you are targeting the right clientele in the right way. Other marketing opportunities tend to cost money. This is typically a free way to not only create a physical look book for you clients, but promote services, showcase you and promote products that you may sell or want to recommend to your clients.
1. Post Photos
We know that lashes create a beautify look and helps one look like a rockstar. However, when you post before and after photos it can display what a difference it can make. When your followers can connect to your pictures, they can imagine what would be like to have lashes done on them. The hardest part of all of that is first, take the before pictures and not get caught up with the beautiful lashes at the end and take an after photo. Believe it or not clients do like pictures taken. They feel like you must have done an amazing job if you want to have a photo of it.
Ask you client if it is ok to post and tag them in the photo. I am going to bet to say that everyone will say yes. If they don't, they are probably ok with you posting without the tag. When tagging clients in the picture it helps you connect with more clients within the groups that your clients are associated with. Having more possibility of reaching potential clients.
I love asking clients to post a selfie on the social media and tag you in it. This way it lets their friends and family know who create their beautiful lashes. If some of the friends and family are not necessarily active on social media, they are more likely to see a direct post from their friend vs. a tagged photo that you post.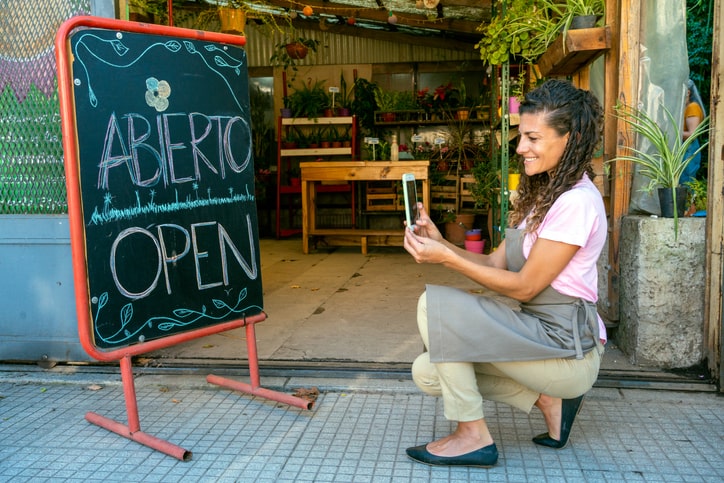 2. Posting motion images and videos
This could be a done in a few different ways. You could do a live video, recorded video or a reel. These are catchy and educational for your customers. Having quick videos can show your customers how to do something at home, such as cleansing their lashes. This could be results of beginning, middle and ending of your service. I have heard of some that do not like to do this with a paying customer because it could hinder the experience. Well, this is when you could offer a model a discounted rate to come be part of the video experience and be spotlighted on your social media. There are great apps to help you create great videos or clips with little to no experience. I have learned that you can learn nearly anything from YouTube. Everyone has to start somewhere. There is no one out there that 100% knew what they were doing when they got started. The best way to learn is to try!
3. Using Hashtags
Using hashtags can help you show up on potential clients feeds if they follow a certain hashtag. You don't need to hashtag more than 5 various hashtags. In fact, don't. If you try to put it in too many places, it won't show up on any. Keep them close to the area of who you are wanting to reach. Great ideas are names of cities, towns, mall strips, landmarks, the service you provide, salon location name. I have seen some that have included more hashtags than words they have added and well, that is just too much clutter on your post.
4. Partner with an influencer or someone else to cross-promote
If you have someone that you can add to your video for each of you to cross-promote on each other's social media is a great option too. Maybe you know an influencer or could reach out and partner with one. The point of this is so you can capitalize and have the exposure of someone else's social media. Creating content will need to be something that would intrigue and get the interest of the person you are cross promoting with. You do not want to partner with someone who offers the same services as you. This would just be competing with each other. You also want to make sure it makes sense who you are partnering with. If you are promoting Lashes and they promote refurbished furniture. This most likely is not the best audience you will gain more clientele with.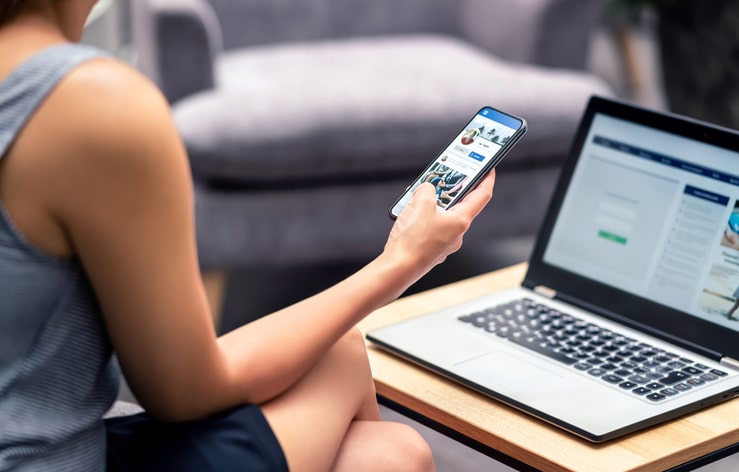 5. Call to actions
A call to action is a written direction when posting on your social media. It could be something as easy as click here, follow me, like, share, tag a friend. It is really any action you ask your followers to do. This will help you get more followers, interaction which make your post memorable and creates more action on your post, video, or reels.
If you consistently do these top 5 steps, you will gain valuable followers and grow your business with Social Media.