FREE Eyelash Extension Training
Posted by Jess on May 12, 2017
Pro Eyelash Extension Training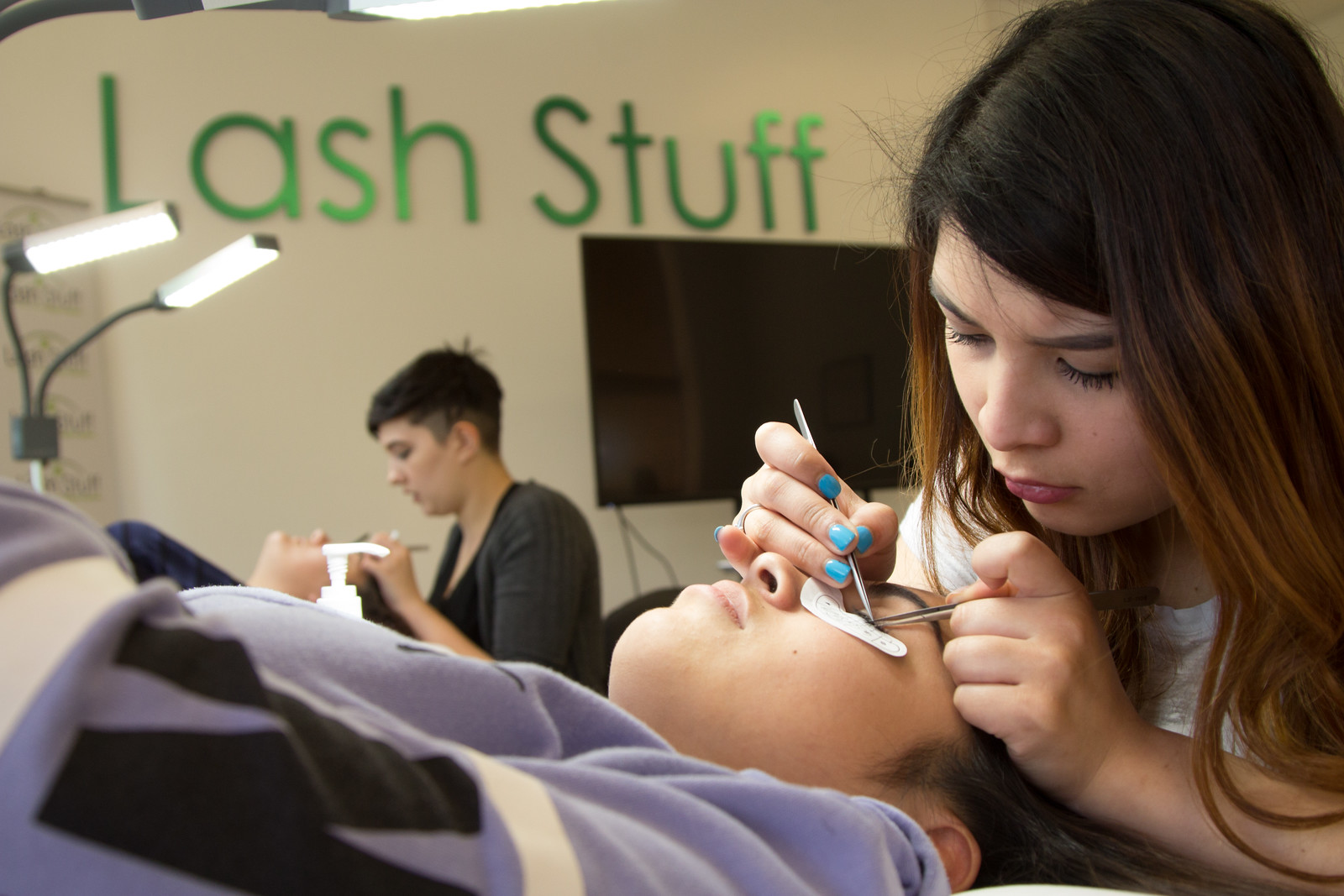 Dear Friends,

Since we started Lash Stuff over 5 years ago we have had one goal, and that is to provide the best customer experience in the industry. We have strived to achieve this goal by having the largest selection of eyelash extensions, same day shipping, super-fast delivery, a 30-day return policy with free returns, customer service available Monday – Friday 9am-5pm, and an awesome loyalty program.

At Lash Stuff, we have always prided ourselves on doing things differently. Up to this point, we have not had a training program because we wanted to perfect our customer service and products so that customers can have the best shopping experience possible. We are now announcing Lash Stuff's new professional training program that will be held in the Lash Stuff Training Center.

The Lash Stuff Training Center is completely dedicated to just learning the art of eyelash extensions. It is not a salon, or a hotel room, it is an eyelash extension training center.

When we started to develop our training program we asked ourselves how can we keep giving our customers the best service ever? Here is what we came up with…

We are announcing that the Lash Stuff Classic Pro Eyelash Extension Trainings will be FREE. Yes, FREE.

Here are the requirements:

1. All students will be required to have a current state cosmetology license or esthetician license, or be currently enrolled in a state accredited beauty school.

2. Students will be required to purchase a Lash Stuff Deluxe Eyelash Extension Kit for the course. The price of the kit is $349.99 and includes products with a retail value of ($342.00).

That is it.

Providing FREE pro classes will do two things.

One, this will be another benefit to our customers. We are always looking for new ways to give more benefits to our customers.

Two, we want to provide FREE classes as a service to the eyelash extension industry. We often get calls from Lash Stuff customers and Lash Artists who are not Lash Stuff customers asking for help. Many of these Lash Stylists took an eyelash extension training from Brand X and got only 1 day of training and then never heard from their trainer again. This leaves Lash Artists feeling frustrated and confused.

At Lash Stuff we want to empower Lash Artists and help them feel confident that they will be successful.

We will provide the following in our Pro Classic Eyelash Extension Trainings:

1. 16 Hours (2 Days) of 1 on 1 Training.

2. Small class size. Each student will get personalized training.

3. 1 FREE Lifetime Membership to the Lash Stuff Training Forum where Lash Stuff trainers will continue to answer questions and give lessons.

4. Complimentary beverages and snacks in each training

5. 1 Professional Training Manual

Here is the best part!

If you have already take an eyelash extension class, you can take the Lash Stuff Classic Eyelash Extension Training again!

Lash Stuff Eyelash Extension Trainings are for:
New Lash Artists
Lash Artists who have already taken another eyelash extension class
Lash Artists who have been applying eyelash extensions for years and want to brush up on the newest techniques

We believe that this is the way eyelash extension training should be.

Classes are available now.

Feel free to contact us with any questions. Call toll free at 1-844-LASHSTUFF or email support@lashstuff.com .

We are here to help you with whatever you need.
Learn more about Lash Stuff's Free Eyelash Extension Courses Here.