Course Highlights
Hands On Training
Lash Stuff's Classic and Volume Eyelash Extension Training Course includes 16 hours of hands-on training with a professional Lash Stuff instructor.
Small Class Size
Lash Stuff Training classes will include no more than 6 students. This allows students to get a greater personalized training experience with more hands-on training from Lash Stuff instructors.
Convenient Location
The Lash Stuff Training Center is conveniently located on the historic 25th street in Ogden Utah, known for its great night life. Out of town students can take a train right from the airport to Ogden where it is then only a 2 block walk away.
Lifetime Benefits
The training course includes a free lifetime membership to the Lash Stuff Training Blog and Forum where Lash Stuff instructors continue to give lashing tips and answer questions.
Deluxe Eyelash Extension Kit
Students are required to purchase a Deluxe Starter Kit. This starter kit included everything you will need and more!
Cutting Edge
Lash Stuff Training's always include the newest lashing techniques so you can be guaranteed to be at the top of the eyelash extension industry.
Real Experts
All Lash Stuff Training Instructors are Master Estheticians with many years of training experience.
Lash Stuff's FREE Pro Classic and Volume Eyelash Extension Trainings are located in the historic district of Ogden Utah in the Lash Stuff Training Center. The Lash Stuff Training Center is specifically designed to hold eyelash extension training classes. This free eyelash extension training course will include 16 hours of hands on training from and expert eyelash extension instructor, 1 professional classic eyelash extension training manual, and 1 FREE membership to the Lash Stuff Training Forum. The Lash Stuff Training Forum is a place for Lash Stuff students to continue to get eyelash extension application tips and lessons from Lash Stuff Trainers. Once a Lash Artist attends a Lash Stuff eyelash extension training they will continue to get training and advice from Lash Stuff trainers.
As a Lash Stuff student, you will always have a place to come and get advice. A current cosmetology or esthetician license is required to attend the class. New Lash Artists are encouraged to take this class along with cosmetology or esthetics students who are currently enrolled in a state accredited beauty school. Lash Stuff eyelash extension trainings are a great place for Lash Artists who took a class a long time ago and just want to brush up on their eyelash extension skills. This class is also for Lash Artists who took an eyelash extension class from somewhere else and did not get the training that they needed to be successful. Nothing is better than a hands-on eyelash extension training from an expert eyelash extension instructor. Sit side by side with an instructor and watch as eyelash extensions are applied. The Lash Stuff Classic Eyelash Extension Training Course is a professional training that includes the latest eyelash extension application techniques that every Lash Artist should know. This course will help give Lash Artists the confidence that they need to be successful.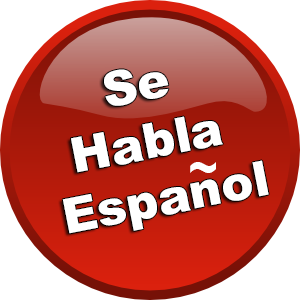 Clases de habla hispana bajo petición. Spanish speaking classes on request.
Need a private class? Get a PRIVATE 2 day class with 1 on 1 instruction from a licensed Lash Stuff instructor for $1250.00. Call 1-844-LASHSTUFF for details.
---
Lash Stuff now offers a FREE Lash Lift Class! (Purchase of a Lash Lift Kit Required)
CLICK HERE TO LEARN MORE ABOUT LASH LIFT TRAINING
"I was able to attend the lash extension and lash lift class! I LOVED it! You walk in and it's this amazing (perfectly set up) room. There's drinks and snacks for you and your client so that you can make sure you're the best you that you can be! I learned so much in two days, but never felt over whelmed! I have been to many classes and walked out feeling very discouraged but not this class. I learn differently than others, which makes it so I have to ask a lot of questions, and many classes I have been to, I got told to stop asking questions. But not this one! Esther was the most amazing teacher! She told me to ask as many questions as I needed and made me feel important!
Having a smaller class size really makes a huge difference! You get help and guidance that you normally wouldn't receive! I went in the second day very nervous to do my full set model, and after she went into the bathroom (with the most amazing mirror, that lights up) you've ever seen, she couldn't stop smiling and instantly I knew I could do this! I loved the feeling of leaving a class confident in my work to the point of advertising my own work! I loved how much lash stuff truly cares about you and your education and your success! The prices are amazing and way more affordable, but the quality of all of the products are out of this world wonderful! You even leave with your lash tech certification FRAMED! I've never had a company take care of me like the way they did! I even wanted to stop at the lash stuff store after class and one of their employees stayed open so that me and another student from my class could go grab supplies, because she is from Florida and wanted to get the supplies now! The lash lift class and lash extension class are very very highly recommended to take and I have already told all my Cosmo friends to take it here! Never loved a class so much! Thanks for giving me the perfect experience." - Megan Utah
---
Classic Eyelash Extensions Course
Price... FREE (Purchase of a Starter Kit Required)
The Lash Stuff Training Center is located at 290 25th #209 Ogden Utah 84401.
2 Day Pro Classic or Volume Eyelash Extension Course (16 Hours)
1 Deluxe Eyelash Extension Kit
1 Life Time Membership to the Lash Stuff Training Forum
'Not ready to enroll? Click here to have us contact you with more info!'.
*Lash Stuff Certificates of Completion are not legally recognized state licenses. A Lash Stuff certificate certifies that the student has been trained on how to properly use Lash Lash Stuff product. Lash Stuff trainings are for continuing education only. Most states require a state issued license to apply eyelash extensions, lash lift, and tint products. It is the students responsibility to comply with all state and local laws.