Eyelash Extension Training: Is It Worth It?
Posted by Sara on Feb 24, 2021
Should you get eyelash extension training?
Your skills in the salon help women feel beautiful and confident. As a stylist, you have to ask yourself, what are clients looking for? How can you help women overcome their insecurities? Many women want thicker, longer and darker eyelashes. Lash enhancements are so popular that experts expect the false eyelash industry to be worth 1.6 billion in 2025. Why do we love eyelashes so much? The answer is complex, but theories do exist. Eyelashes are a sign of health.
A person with sparse eyelashes may not look as healthy as someone with long, full lashes. Research also shows that long eyelashes give the illusion of wide eyes. Long lashes may give the perception of trustworthiness and kindness. Dark eyelashes also emphasize the whites of a person's eyes. The contrast can make a person appear more youthful and glowing.
You can capitalize on a lucrative industry with training in eyelash lifting, tinting and eyelash extensions. A lack of training, skill and risk awareness is how horror stories are made. Eyelash lift, tint and extension training are a must-have for cosmetologists, estheticians and salon owners.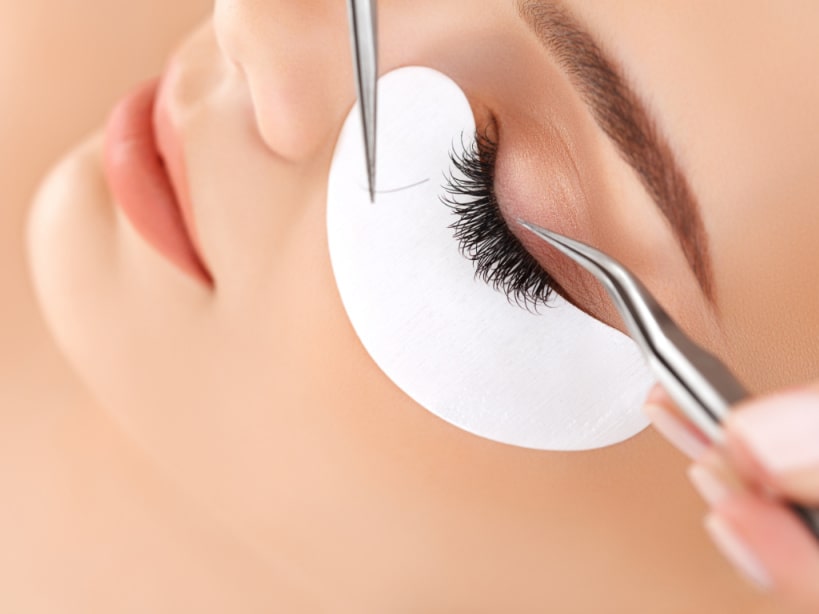 Training Provides Invaluable Product Advice
Cosmetologists all know that the products you use for your services can make all the difference. If you're new to lash extensions, you might not know what makes a good lash kit. How do you know which lashes are high quality, less irritating and which adhesives to stay away from? Without training, you wouldn't know. There are a lot of varying opinions, but the only opinions you should trust are other trained professionals. The experts know what they're talking about.
An eyelash extension kit is a game changer, but it can only help if you're using quality products. In training, you learn what you need in a kit. You can customize your kits, or you can choose a starter kit that's already prepared for you. As a lash artist, you'll need to know what eyelash lengths you need, which pre-treatment products, what type of micropore tape and more. You'll learn which products you love, whether you like faux mink or synthetic silk for lash material. To use the products, particularly extension kits, you have to take the necessary courses.
Lash Services Increase Your Reach
Most women know the struggle of clumpy mascara and fine eyelashes. Lash management problems are real, and you may find that there are a lot of women searching for the perfect solution. They won't find it in paying hundreds of dollars on makeup, but they may find the solution through luxurious lash extensions.
Lash extensions can be customized. Every person has unique eyes. The length, curl type and style that looks good on one client may not look good on another. For instance, a cat eyelash style opens and elongates almond shaped eyes. In contrast, a person with round eyes may benefit from a loser curl and shorter lengths. Otherwise, those with round eyes may look shocked.
Training teaches you the different methods and styles to use on a variety of eye shapes. If you don't understand the B curl or the J curl, for instance, you cannot provide a customized treatment. Learning proper technique allows you to take clients with different eye shapes, lash thickness and style needs.
Lash extensions are widely popular right now. Celebrities, social media influencers and everyday women love beautiful, long eyelashes. Due to the popularity, many women are looking for these services. Others may be curious but never had the opportunity to ask more in-depth questions about eyelash treatments.
Say that a woman enters your salon for a facial and sees that you're offering lash extensions. This could open up a dialogue. The conversation could lead to you a client seeking you out for an additional service. Additionally, you're going to attract clients who are looking for a trained, licensed eyelash extension technician.
Client Retention Is More Likely
Training could positively impact your client retention rate. A bad retention rate can be preventable. Clients have to see value in your services. Without adequate training, you cannot provide the service safely or smartly. Training provides you with a foundation to perform safe, comfortable techniques. When your client sits in your chair, she should be as comfortable as possible.
Discomfort is unacceptable. Without knowing safety precautions, you can injure your client. The client should never feel a burning sensation during the application — the fumes should never contact the eyes at all. Everything about the eyelash extension process should be relaxing for the client. She should enjoy having it done. Without adequate training, you may be unable to give her that experience.
If a client has a comfortable experience and if you made her feel safe, then she will more than likely come back to you. She may even tell her friends to visit your salon too. Not only can you retain clients, but you can gain new ones.
Novice and Seasoned Stylists Benefit
Before you sign up for a training course, it's normal to want to make sure that the course will benefit you. Time is money, after all. Regardless of whether you are a novice or a beginner, there are several benefits to becoming a certified lash artist.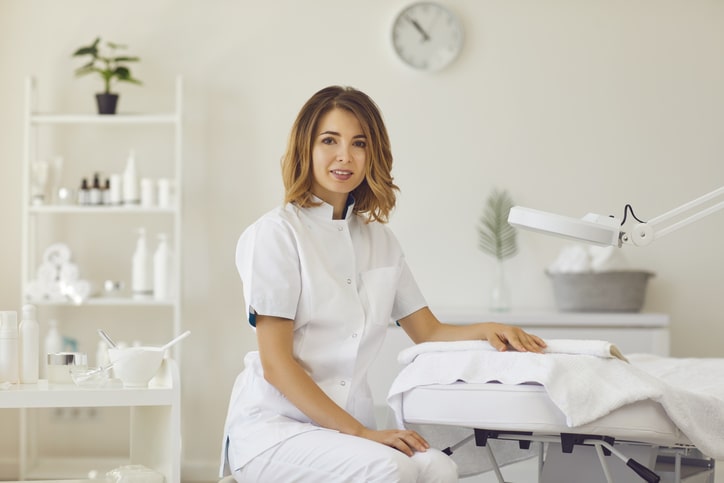 More Credentials
As a beginner stylist, the more credentials that you have, the better. You don't necessarily have the experience yet to have a reputation. If you are still in beauty school or if you're a brand new stylist, you need to have a lot to offer. When you provide lash services, you're opening up a door to new clientele. If you have your certification, your licensing and have been trained, then clients are more likely to trust you, regardless of how long you've been in the business.
Current Trends
For seasoned stylists, you need to stay up to date. By now, you may already know that your education never ends. Not only do you need to stay current with the latest trends and what the market demands of you, but you need to stay current on the technique and safety precautions. As a lash artist, there is always room to brush up on your technique and to polish your skills.
Stylists learn tips and tricks for easier and safer applications. If your client starts showing signs of discomfort or if her eyes swell or become red, you will be able to catch it right away. You will know what's wrong and how to help the client.
Higher Pay
One of the biggest reasons that stylists choose to add lash extensions to their repertoire is because they can make a good living off it. When you have proper training, you have an extremely valuable skill. On average, stylists sell the service for anywhere between $80 and $120. For those who have training and experience, they may charge up to $200.
You can capitalize on the trend while making your clients feel better about themselves. Most people want to make sure that their eyelashes are done properly. They will pay good money if it ensures that the process is safe, comfortable and that the outcome is positive. Once you have your certification, you are more likely to attract high-paying clients.
Flexibility
Being a lash artist provides you with flexibility in your work. Not only do you have the option to add the service to your salon, but you can introduce the idea to the salon that you work at or take advantage of an extra position. You can schedule your hours or seek a position where the schedule is more rigid. Most lash specialists are self-employed. 70% of all estheticians who specialize in lashes work for themselves.
When you have flexibility in your work life, you are more likely to have more balance. It can be hard to manage your personal life if you have no control over your professional life. Those who have the option to work for themselves tend to have higher morale.
Risks Increase With Untrained Stylists
The best way to mitigate risk is to have the appropriate training to avoid it. Without training, a salon worker may not know all the risks involved with eyelash tinting and eyelash extensions. Untrained estheticians may not know the importance of hygiene in connection to the procedure. Eye infections can spread from client to client or from bacteria on an esthetician's hands.
They may not know the importance of an allergy test or could ignore signs of an allergy. Other risks include:
Brittle hair
Hair loss
Eyelid pain
Clumped glue
As a stylist, you have an obligation to your clients. Your client should leave your chair feeling beautiful, not pained. Investing in training is the best way to decrease the risks and to practice your art responsibly.
Horror Stories From Real Clients
Lash extensions are safe when applied by a licensed and trained technician. However, when an untrained esthetician handles lash extensions, it can turn into a nightmare. Here are three real stories of women who had a horrible experience that could have been prevented.
Ignored Allergic Reaction
One woman developed a severe allergy to the adhesive in eyelash extensions. Her eyes and tonsils swelled, and she had to be rushed to the hospital. A month before the incident, the woman noticed swelling after an extension session. Concerned, she asked her esthetician about the glue. Instead of taking the potential adhesive allergy seriously, the esthetician told her that she didn't know the name of the adhesive or the ingredients. Further, she told her client that she would be good for her next session. After the client's next session, her eyes swelled shut for days. A trained lash artist would have known the signs of an allergic reaction right away. She should have known the ingredients in her adhesive and would have refused to use that adhesive again on the client.
Botched Glue Job
Another young woman describes her visit to an esthetician who admitted she hadn't completed her training and was practicing without a license. The morning after her session, she woke with her eyes swollen shut and burned. The hospital failed to remove the adhesive but managed to get a hold of a licensed lash technician. The technician claimed that the glue had been poorly applied and had to apply several coats of glue removal. The licensed technician was able to remove the glue.
Preventable Eye Infection
An eyelash technician recounts a time when a client came into her salon for lash extensions. The woman had been going to a different salon prior, and when the esthetician began to work on her eyelashes, she found them to be severely damaged. The woman's lashes broke off and revealed an infection. The esthetician notes that this should never happen to clients. When it does happen, it is a sign of someone with little to no training.
Lash Services Help Build Your Network
Networking is a cornerstone in every industry. The beauty industry is no exception. As you train as a lash artist, you learn from master stylists. New lash techs not only learn a lot, but they gain connections. You can forge relationships with beauty companies and other stylists. There are no disadvantages to networking.
When you network, you have more opportunities for different gigs. You can learn how to book more clients and how to retain them. Training is the first step to being a lash artist, and it is also a great way to get your foot in the door in regards to the beauty industry.
The appeal of beautiful eyelashes will never go away. To provide lash extensions to your clients, you can help them feel more confident in their skin without makeup. Throughout history, long eyelashes have been a standard of beauty. Nowadays, we have the technology to safely apply lash extensions for everyone.
Increase your salon's value through eyelash extension training. When you can offer lash services, you are a step above other salons. To avoid an eyelash nightmare, get the training and licensing necessary to perform quality eyelash services.