How Long Does a Brow Lamination Take?
Posted by Jess on Nov 01, 2021
Did you know that people love Zendaya's beautiful eyebrows as much as they love her talent for acting and singing?
If you've ever dreamed of having full and bold brows like hers, then wish no more. This is because you can get them with the wonders of eyebrow lamination. This procedure has been taking the world by storm.
Are you wondering how long brow lamination takes? Keep reading to learn all about it and then some.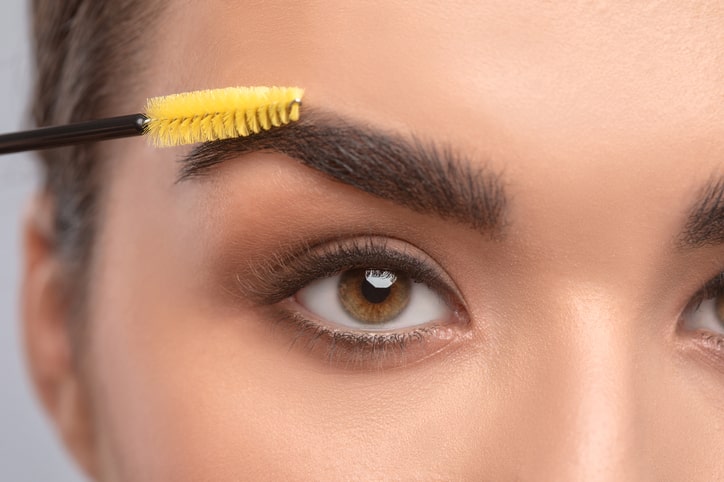 What Is Brow Lamination?
Have you ever asked yourself, "What is brow lamination?"
Do you have gaps in your brows or wayward hairs? The last thing you'd want is to have scraggly eyebrow hairs that make you look like an elderly person. The purpose of brow lamination is to straighten all those eyebrow hairs so that they behave and are uniform, allowing you to say goodbye to gaps.
The great thing about this procedure is that it also makes the hairs more flexible. With this kind of cooperation, it's possible to shape the eyebrows much more easily. By shaping and combing, for instance, you can have eyebrows like Zendaya in no time.
Otherwise known as an eyebrow perm, the procedure is non-invasive and doesn't use any blades or lasers. Rather, a chemical solution is applied to the hairs. Afterward, you're sure to fall in love with your thicker and fuller-looking brows.
Are you wondering if you should get brow lamination? While not for everyone, this procedure can change the lives of people who have thinning eyebrows, small gaps, unevenness, bushiness, or those who tend to overpluck.
Unfortunately, you might not be a good candidate for brow lamination if you have certain skin conditions, such as eczema, rosacea, or experience with contact dermatitis. If you have large gaps, patches, or are missing most of your eyebrows, then this procedure also won't work for you.
How Long Does It Take?
If you're interested in this eyebrow treatment, then you should learn about what to expect. Before anything else, you'll need to visit with a brow artist who can tell you everything you need to know. Most important of all, they'll ask you what you want your brows to look like.
The best brow artists will take note of your specifications in detail so that they can turn your desire into a gorgeous reality. After the consultation, the procedure will be scheduled. You might even be able to get it done the same day.
You'll be taken into a room where the brow artist will apply the chemical solution to your eyebrow hairs using a small brush. Before that, they'll apply a lotion and then cover your brows with a length of saran wrap. They'll leave this for less than 10 minutes then they'll remove it using gauze.
Once the hairs are covered in the chemical, the brow artist will start shaping them the way you asked. It's not over yet because the brow artist will also give you a brow serum to help rejuvenate your eyebrows. This is because the chemical solution causes some of the moisture to go away but the serum fixes that after about 5 minutes.
A second saran wrap is removed after that time is up and then your brow artist may decide to trim some of the hairs so that the shape is exactly as you envisioned it. Overall, the whole procedure shouldn't take longer than about 40-45 minutes tops.
You'll be glad to know that brow lamination pairs perfectly with eyelash treatment.
Finding a Reliable Business
If you're ready to get eyebrow services, you might be wondering what place is the best. While there are plenty of local options across the country, not all of them are reputable. Eyebrow perms may be non-invasive but they still require expertise because chemicals are involved.
This is why it's a good idea to do research before deciding on a specific salon. From the comfort of your own home, you can start by Googling online reviews of places near you.
If you're ever feeling on the fence about different businesses, you could always schedule a consultation. This will give you the best idea of what it would be like to get their services. If the brow artist makes you feel comfortable and seems knowledgeable, then those are both great signs.
Worst case scenario, you could always ask your friends or family members if they know of any reliable salons. Chances are they've been to at least one really good location. Since brow lamination is so popular, they may have even gotten their brows done at one of those locations too.
After a Brow Lamination
After you've gone through the procedure, you might be wondering how long this glow-up will last. In general, you can expect to enjoy your brow lamination for around 2 months.
If that doesn't sound like a long time, just remember how quick and easy a brow lamination is. It can even be quicker than a manicure or pedicure.
Don't forget to continue applying a brow moisturizer on a regular basis. This will help to rejuvenate your eyebrows instead of letting them dry out over time.
For the first day of your new eyebrows, you'll want to avoid getting them wet in any way, including sweating from physical activity, the moisture in a sauna, or adding other types of makeup.
Are You Ready to Get Brow Lamination?
Now that you've learned all about how long brow lamination takes, you're ready to have a glow-up with just a simple change. Your friends and family members will be dying to know where you got your brows done.
If you own a salon or are thinking about getting into the beautiful business of fashion, then you'll need to equip yourself with the best products. We have a range of high-quality brow lamination products that can allow you to transform the lives of your customers.
We also have tons of other awesome products you should check out. Be sure to contact us if you have any questions.
Ask for the 1# Brow Lamination Kit. Get a long lasting, no irritation brow lamination that you will love.