How To Choose Your Eyelash Extension Supplies
Posted by Sara on Feb 18, 2021
Eyelash Extension Supply Choices
Eyelash extensions were quickly rising in popularity across the U.S. in early 2019, according to Spate. With customers looking for mascara-like fixes to their eyelash woes, it is no wonder aestheticians have taken up specialized instruction to give their clients what they want. While completing the training to skillfully apply some luscious lashes, your professional eyelash extension supplies should be at the forefront of your mind, especially if you are just adding this popular service.
If you are new to extensions and beauty services, the number of supplies to sift through may be shocking. How can you know which products are best for your clients' needs? At Lash Stuff, we have all of the know-how and products you require to not only provide competent treatments but also to exude that experienced, polished salon feel that helps draw customers in. When selecting items for your eyelash extension service, be sure to refer to the following information.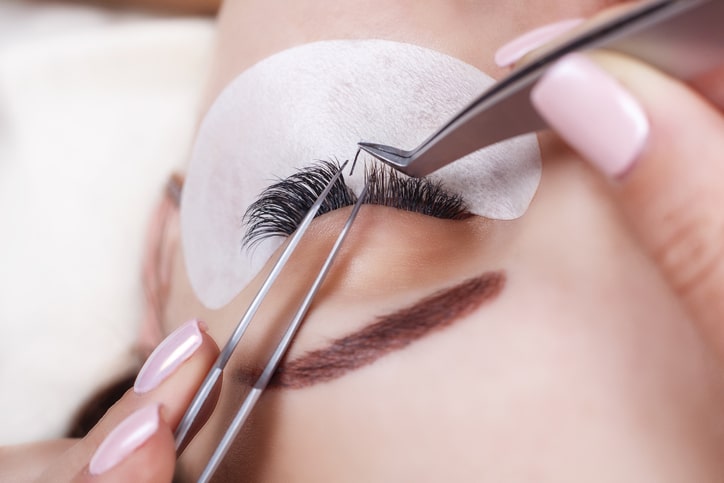 Company and Brand of Eyelash Extension Supplies
The company that makes the products you use and the brand listed on the label are important. At some point, you will probably have clients who ask about the ingredients used in your products and where they are sourced. That is why it is vital to purchase professional supplies from a company and brand you know and trust.
At Lash Stuff, we know that a comfortable and memorable salon experience starts with a well-supported stylist. Our goal is to put you as a stylist first and provide you with the training and high-quality products you need to secure happy, regular clients. We offer a wide range of our own branded products that are fresh and safe for your clients to use. Our website also features other resources with plenty of professional items that include cards, liability waivers and service menus to enhance the look of your salon or home studio, making us the perfect place to start your supply search.
Product Selection and Availability
As you look for a company and brand you are comfortable using for your services, consider the range of the products available. Does the company only offer kits and bulk purchases? Can you select individual items to replenish any kits you bought? There are many different supplies that go into quality eyelash extensions. Wherever you receive your professional instruction, you will probably work from some sort of student or training kit that contains a few of the following products, which you may wish to add to your own eyelash extension supplies inventory later.
Lashes
The lashes are the main product offered during an eyelash extension. The extensions are designed to enhance the look of the eyelashes, such as the fullness, length and curl. These are sometimes applied individually or as a whole row. Most extensions are semi-permanent and can last up to eight weeks, with some maintenance required every two or three weeks. When selecting the lashes to stock for your clients, keep these attributes in mind.
Material: Choose lashes made from non-irritating materials. Lash Stuff offers faux mink and synthetic silk lash selections. Real mink lashes run the risk of irritating a client's skin, but our faux mink and synthetic options provide a thick, glossy, fluttery appearance that onlookers might never guess was anything but natural.
Length: Not all extensions are the same length, and it is important that you carry a wide variety of choices for your clients. If you examine natural lashes closely, you may notice that not every lash extends out the same distance. Our lash trays include varying lengths so you recreate a beautiful and realistic look for your customers.
Curl: The curl determines how dramatically the lashes arc upward. This is achieved through the use of rods. Lash Stuff offers C-curl and J-curl rods. The J-curl has a straighter, more natural look with a slight curl at the end while the C-curl swoops up a little more steeply.
Tweezers
Lashes are extremely fine, which means you need fine-tipped tools to maneuver and apply them expertly. Tweezers should be a staple of your eyelash extension supplies, and you may want to invest in a few different pairs. Look for these characteristics as you shop around.
Tips: Pointed tips allow you to pick up individual lashes more easily and should be among your basic equipment. Curved tips allow for movement at angles, such as those used around the eyebrows.
Tension: How tightly do you need to grip those lashes or other products? Consider the tension capability of your tweezer selection and maybe have both high-tension and low-tension options.
Size: Your tweezers should rest comfortably in your hands and be easy for you to manipulate. If possible, look for products that are most appropriate for your particular hands.
Style: The appearance of your tweezers may also be important to you, and Lash Stuff offers a variety of finishes for our products. Select color and style options that best suit your salon atmosphere, and remember to get a protective case that holds all of your tools in one convenient location.
Treatments, Creams and Adhesives
The liquid products you use in your services are extremely important because they come in contact with your clients' skin. This means they need to be non-irritating and, more importantly, they need to work well at adhering the lashes to the eye and providing the desired curl. Here are just a few questions you should ask yourself as you review potential treatments, creams and adhesives to add to your professional eyelash extension supplies.
Does the serum, conditioner or treatment work? While eyelash extensions do require regular upkeep, you do not want clients coming in every day because lashes are falling out. Review what other professionals are saying about treatments and serums and note how happy their customers are.
How gentle is the lash lift cream? At some point, you will probably work with customers who have sensitive skin. You should always examine the ingredients of the lift creams you use to make sure you know what kind of chemicals are included.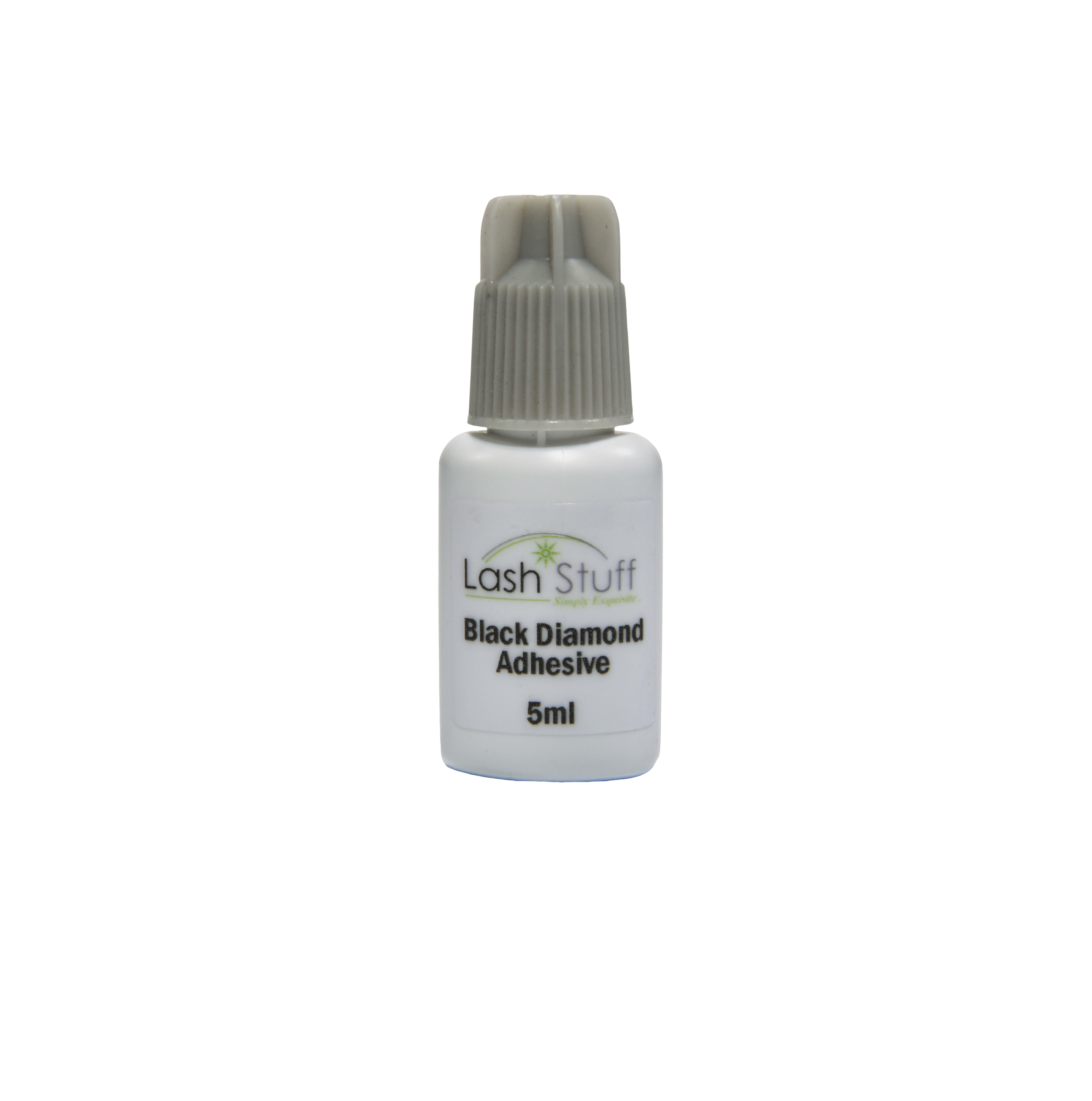 How fast does the adhesive dry? As soon as you apply the lash adhesive, you have a limited amount of time to correctly attach the lashes. You should learn about correct application methods that allow you to work with a restricted dry time, and you also need to consider the specific adhesive you choose to use. For example, Lash Stuff's LEX Volume Eyelash Extension Adhesive dries in less than a second while our Sensitive Adhesive takes five to six seconds to set. Faster drying adhesives should only be used by skilled, experienced professionals. If you are newer to offering lash extensions, select adhesives with a longer drying window.
How large is the bottle or packet? Some treatments, serums, creams and adhesives start to lose their potency when exposed to the air. You should always take extra care with your bottles and packets. If available, it can be useful to have plenty of single-treatment packets on hand so you are not constantly opening a bottle and experiencing some loss of its power with every use. Lash Stuff offers products in bottles and some in single packets to best suit your application style.
Would you use the adhesive, serum or treatment on your own lashes? Before you make a purchase for any lash extension product, ask yourself this question. If you are purchasing products that you would never want a stylist to use on your own eyes, then you probably should not buy them. Select products that you are proud to use and recommend to other stylists as well as your clients.
Disposables
Many of the eyelash extension supplies used during a session will be one-time use products. This means you need a steady supply available at all times. You will go through disposables quickly, so you may want to compare prices as well as quality. Remember that just because one company offers a disposable item at a lower price, that does not mean the product will provide the same comfort for you and your client. Consider remaining well-stocked on the following disposable goods, as well as any others that you find useful during your lash services.
Eye Pads: Quality eye pads are important because they protect the sensitive under-eye area for your client, as well as separate the upper lashes from the lower. Superior pads should follow the shape of the lower eyelid and not slide around as you are working. Lash Stuff offers gel and silk eye pads for ultimate client comfort.
Eye Tape: Eye tape can be an alternative to the eye pads and used to secure the bottom lashes from the top during the extension service. If you use tape, make sure it does not run the risk of pulling out the bottom lashes or constantly needing adjustment. If you do run into such hiccups, you may want to use eye pads instead.
Lash Rings: Lash rings provide a conveniently close location to hold adhesive or other products that you need at hand. Simply put the ring on one of your fingers and dab some of the products you will be using on top. The ring keeps the cream, adhesive, serum or other products right on your hand so you do not have to constantly turn or reach toward a table or tray to dip your brush or tool.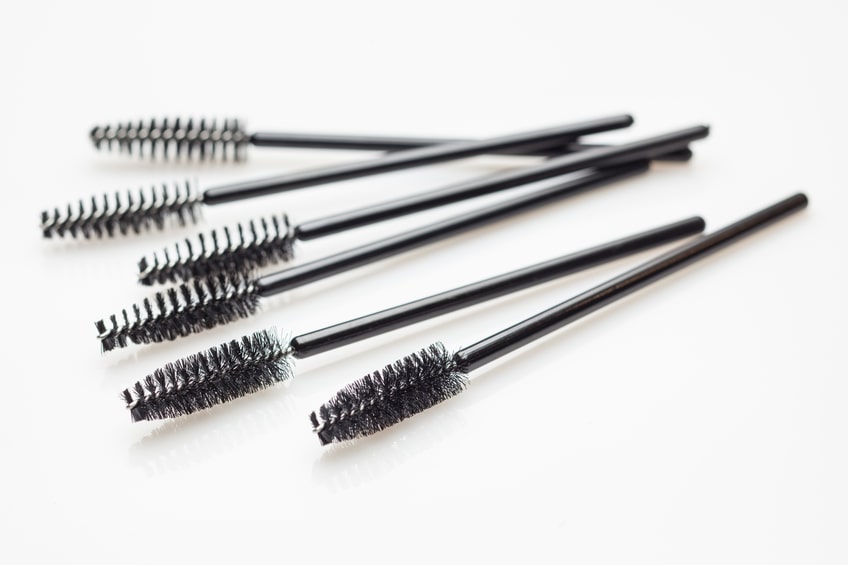 Lash Lift Mini Sticks: These are great for lifting lashes during treatment and make it easier to maneuver between individual lashes. You will likely want a lot of them nearby.
Brushes: Mascara brushes are useful for applying different products directly to the lashes, and they also make a great gift for your clients when you send them home with lash maintenance instructions.
Sponges: These are often used to help clean the lash area and remove any remnants of makeup before a lash extension. Sponges can be wide and circular or attached to a stick.
Cleanser Pads: You need a lot of these to help clean the eye area before and after treatment. You may want to send some home with your client too.
Headbands: If you work a lot with clients who have bangs and other hair wisping into the treatment area, you need a method to keep those strands out of the way. Headbands provide an easy means to keep your clients comfortable and the eye area free of hair.
Gift Bags: A gift bag complete with some tools for maintaining those extensions is a great way to make your clients feel appreciated and know that you really care. Lash Stuff has a variety of gift bag options and other disposables to keep your clients equipped with the items they need.
Storage and Organization
Once you have selected your array of professional eyelash extension supplies, you need a way to properly store and transport them. Consider investing in the following:
Cases: A general case should be able to hold all of your supplies. Some cases are large and more like a permanent fixture. Choose one big enough to meet your needs.
Organizers: Organizers help you keep all of your tools in an easy-to-find place. This prevents you from having to dig through your supplies to find what you need.
Stands: For salons and permanent locations, stands keep your tools and products easily accessible to you and visible to your clients.
Lash Stuff Has the Eyelash Extension Supplies Professionals Need and More
High-quality products are essential for every eyelash stylist. If you want to give your clients a genuine spa-like experience, either in the salon or at home, then you require professional-grade supplies. Your training tools are a good place to start, but you should choose every product, tool and accessory with care to ensure it meets your specifications and the requirements of your clients. As you hone your skills, your needs and products may change — that is normal. Lash Stuff carries a wide range of professional eyelash extension supplies, as well as salon supplies to give your work area that polished look. Check out our many quality products today or send us a text at 1-385-393-1616 to learn more about our selection and training.