How to Create More Salon Revenue with Retail Sales
Posted by Gina on May 11, 2021
Make Money With Salon Retail Sales
When someone talks about retail in their salons or business it could be a fearful thing. Your customers come to you for your expertise and want you to educate them. You may not want to recommend retail because you do not want to come across pushy. You do not have to be pushy, its about a clear way to educate your guests the products that will help them reach their goals faster or maintain the service that you just created. If they walk out without products, I promise you, they will get it somewhere.
There are 2 problems with that. You are giving away additional revenue to someone else. The 2nd problem is, they may not get the best quality or products that will provide them the benefits of the products you would have recommend. Most retail products can be marked up 100%. Do you think that would increase your revenue?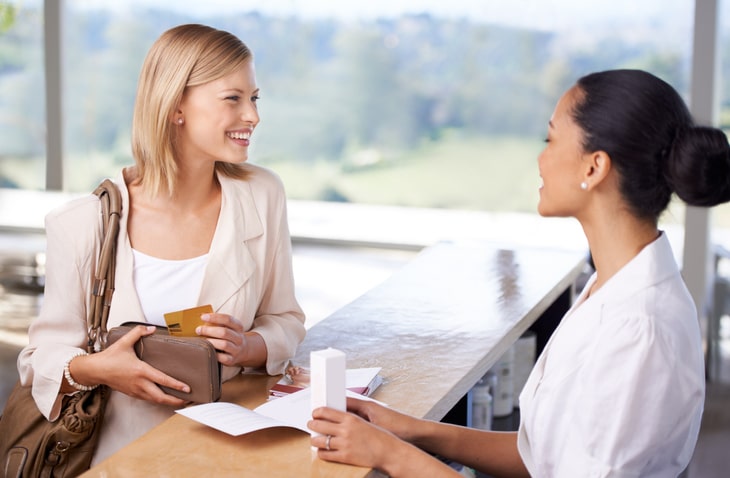 Products available for your top services
Evaluate your most popular services and double check you have the products that support those services. If your primary services are lash lift and lash extensions. You want to make sure you have at home care for those services such as lash shampoo, mascara for lash extension, lash serum, etc.
If you are a waxing specialist, you may have exfoliators, body lotion or tweezers. Analyzing what services, you offer and what products will give them the follow up at home care are the products you want to retail for your guest. By analyzing what products customers are already coming in for it is easy to recommend their at home care. Don't over think it. Don't be your client's financial analysis either. You don't know what their budget is.
Consultation
When performing your consultations. Asking your client what their goals are for the service you are providing? How much time are they wanting to commit to the service you are providing? If someone is coming in for a set of Lash Extension. Are they getting it done for an event? Are they wanting to maintain them? This will support you on what to recommend for rebooking them for the next service and what you can offer for retail products.
If they are only coming in for a one time set, you may want to offer a lash lift and tint and retail them a set of lash strips. If they are wanting to maintain their lash extensions you could offer them their cleansing brush, shampoo, extension lash liner, extension mascara or lash serum. You will want to make sure you have all those products available to retail for your guest.
Retail Products
Have your retail products at eye level for your guests. This way they see it when they come in before their service. If they can see you offer retail products it sets up the expectation that you are going to educate them that is going to support their service, they are receiving from you at home. You still want to verbally recommend to the client they still may not purchase from you. They will go home and check the internet to see what products they need. Educate your guest to what products you recommend and let them decide if you want it or not. Show them everything you recommend and allow them to decide if they want 1 retail item or everything you recommend.
I have been into salons and they carry several different brands and sometimes duplicates of the same type of products. It is important to find one brand and make sure that brand has the products that will meet your clients needs. If you need various brands, make sure they are not duplicate of the same type of products. If it is confusing to the customer, they may not feel 100% confident in the product you are recommending. If you only carry the one brand for a specific product, it must be amazing, right! Your client will have more trust in you and the product. If it is also a product that is not in every salon, they will have to come to you for that product. Do your research and create a monopoly with the products you are offering.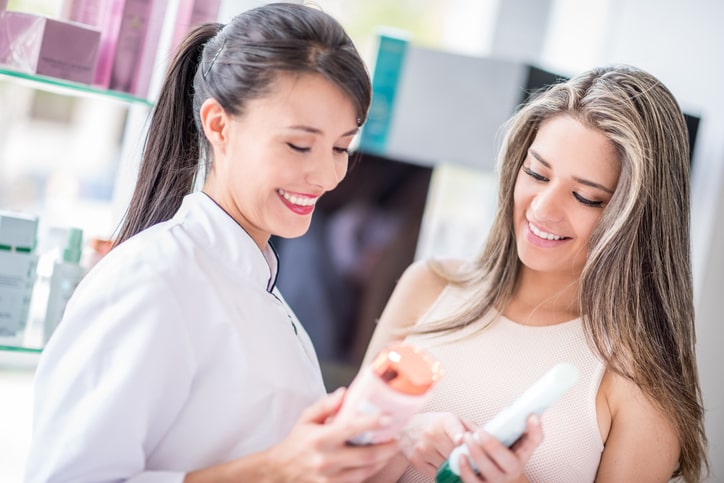 Setting Goals
It is important to set goals on the behaviors that will drive your results. If you want 50% of your guests to buy 2 products. How many guests will you have to educate about the products you recommend? I will bet to say if you set a goal of education 100% of your clients, you will have at least 50% of your clients buy 2 products. If you are not seeing those results, evaluate your approach. Do you have the right products to recommend? Are you educating your guests why they need the product? What will it do to support the service? Do they know how to use the product? What sets your product apart from a different one? What made you love it? Share your passion and products will fly off the shelf.
Don't stress out over someone not buying product. Just because they said "no" today, doesn't mean "no" next time. Be consistent with your education each and every time your guest comes in. Keep track of what products your clients purchase. Follow up with them to make sure they love it. This will also support what products you can recommend with their next appointment. You can also keep track for when they may need to replace their product. You do not need to be pushy. Simply educate them about what will support their service at home.