How to Get Free Brow Lamination Training
Posted by Jess on Jan 23, 2023
2020 saw the emergence of one popular trend: brow lamination. Interest rose so quickly that sales for eyebrow lamination surged a whopping 2,500% in just six months. And the interest has continued to this day.
Are you ready to take your skills in beauty enhancement to new heights? If so, then you're in luck. Learning how to give perfect brow lamination treatments can be a lucrative experience for your beauty business.
The best part is that there are ways to get free brow lamination training. Ready to learn more? Keep reading because we'll show you all the tips and tricks for getting certified (for free) in no time.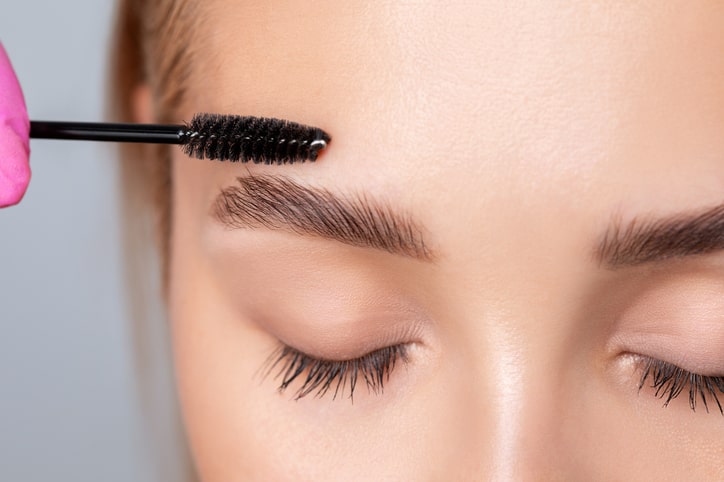 What Is Brow Lamination Training?
Brow lamination training is a course for brow professionals, such as estheticians and brow stylists, to learn how to use brow lamination to shape clients' brows. In most cases, it's a great alternative to microblading. This is especially true for those with fair or oily skin that doesn't take well to microblading.
Is this important to you as a professional in the beauty industry? You bet. As brow lamination has become an increasingly popular service in the beauty industry, you must have the knowledge and experience needed to provide this treatment.
What can you expect when taking brow lamination courses or workshops? You'll gain the skills you need to provide brow lamination services safely. These classes discuss topics like:
Brow shape anatomy
Proper product application
Removal techniques
Workplace safety guidelines
Treatment planning
Regardless of course or training, brow lamination training will help you expand your skill set to confidently offer this service to your customers. If you want, you can combine it with other training or courses. This includes our lash lift or eyelash tint training.
Benefits of a Brow Lamination Certification
Getting brow lamination certification can be a great way to expand your beauty career. After all, it's clearly an in-demand service that clients are eager to try once they hear about it, requiring both technique and knowledge. Why not just practice as much as possible?
Well, being certified gives you more credibility when talking to potential customers. With a certification, you'll know the techniques professionally. Additionally, a brow lamination certification helps put your name out there. It may bring in new business opportunities and gain more visibility for yourself as a cosmetologist or brow artist.
Additionally, becoming certified is an investment that can pay off in the long run when you can deepen your expertise and increase the value of your services. And, lucky for you, you can now offer professional brows by accessing professional brow lamination training for free.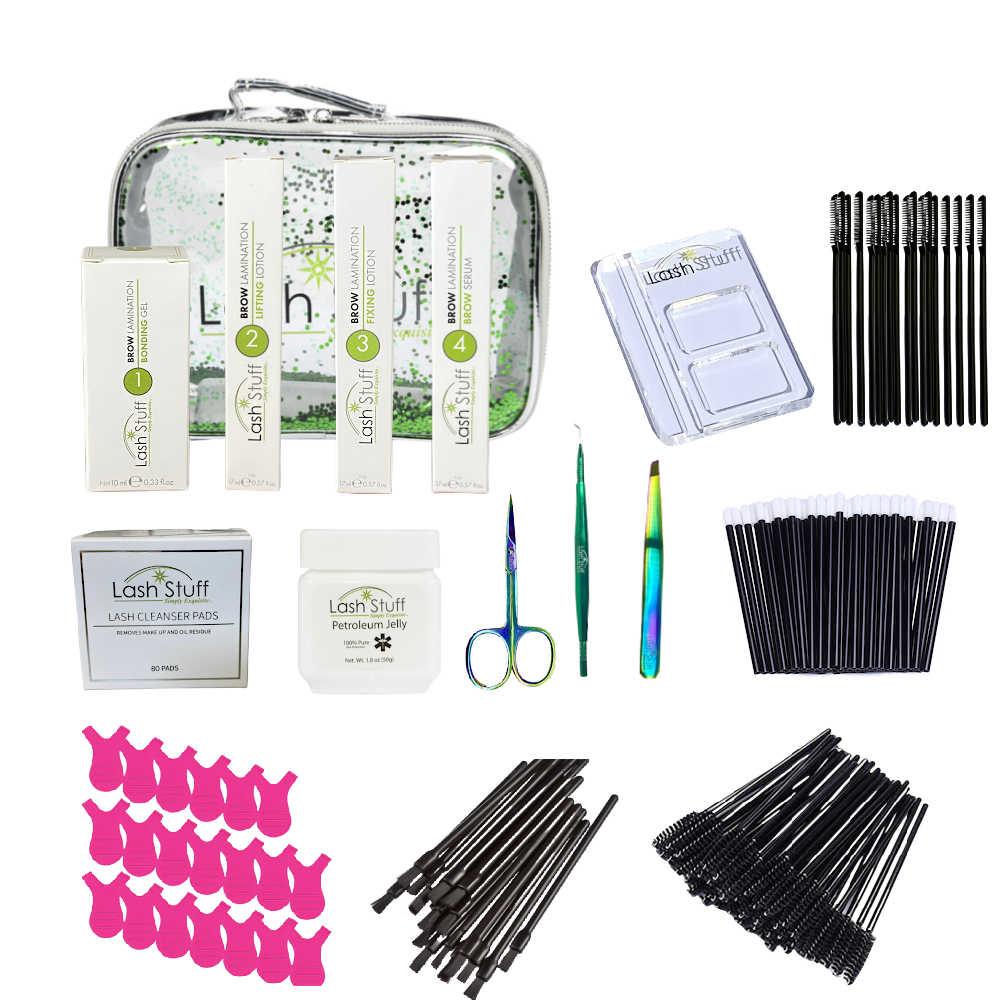 How Does Professional Brow Lamination Training Work?
Professional brow lamination training with Lash Stuff gives you more than just the tools and techniques needed to create perfect brows for your clients. We offer you the ability to access professional-grade, award-winning lamination products and a professional trainer with years of experience in the field.
The result? You can quickly become equipped with the skills needed to offer expert brow laminations like a pro while earning more money.
How does it work? The entire process takes place virtually. You sign up, get trained by an experienced professional, and after completing the course, receive your certificate.
Do note that you must have a professional license to qualify for this brow training. Likewise, you'll need to purchase our Lash Stuff Brow Lamination Kit to receive the training for free. However, the kit is something you will use throughout your virtual training and potentially with your first clients, so it's well worth the investment.
What is the Four-Step Brow Lamination System?
What can you expect to learn during our brow lamination training? With your Brow Lamination Kit in hand, you'll have everything you need to complete the training and a brow lamination service. This includes products such as:
Bonding gel
Lifting lotion
Fixing lotion
Brow serum
Isolation tool
Mini brushes
Mini combs
More!
With these tools, we'll walk you through our four-step brow lamination system. This includes the following four steps:
Step 1: We'll teach you how to properly style different types of eyebrows before showing you how to bond them in the place where you want them.
Step 2: We'll teach you how to properly apply the lifting lotion so that you can straighten the brows accurately.
Step 3: We'll show you how to properly wipe off the lifting lotion before teaching you how to apply the fixing lotion so that you can fix the eyebrows into place.
Step 4:Finally, we'll show you how to wipe off the fixing lotion before applying the eyebrow serum (and we'll teach you why this is such an essential part of the entire system and service).
While the four-step system seems simple, it's backed by years of experience and expertise. Our training includes personal tips and recommendations from an expert brow and lashes professional. Likewise, you can rest assured knowing that, after completing the training, you'll receive a certificate you can hang in your salon to help demonstrate your expertise and qualifications.
Get Free Brow Training From Lash Stuff
Are you ready to complete your brow lamination training with Lash Stuff? Great! We're excited to accompany you on this unique journey of improving your professional skills as an esthetician or cosmetologist. As mentioned above, the best way to get free brow training is to purchase our Brow Lamination Kit. It's the only way to receive training for free from a qualified professional. Plus, the kit comes with everything you need to complete 20 brow laminations, so you're also investing in your career as you can use the kit to perform the service on friends or clients. We present the Lash Stuff Brow Lamination Training course without further ado. Click here to learn more and to get started!