How to Get More Salon Clients by Offering a Brow Lamination Service
Posted by Jess on Mar 20, 2023
Nearly 50% of businesses fail within the first five years in the United States. However, there are measures you can implement to help avoid this.

Salons can be some of the most profitable businesses to start, but it doesn't mean that it is easy to succeed. Getting new clients can be a difficult task, but offering a brow lamination service is a great way to get started.

Let's take a closer look at everything you need to know about brow lamination and how to take advantage of it.
So, What Is Brow Lamination?
It is a service designed to give clients the look of full, voluminous brows.

During the procedure, your professional reshapes and sets the brows in their desired shape with a chemical solution that helps hold them in place. Then, the brows are then set and combed up, providing a full and polished look. The end result is a natural-looking arch with an even shape that will last for several weeks before needing to be redone.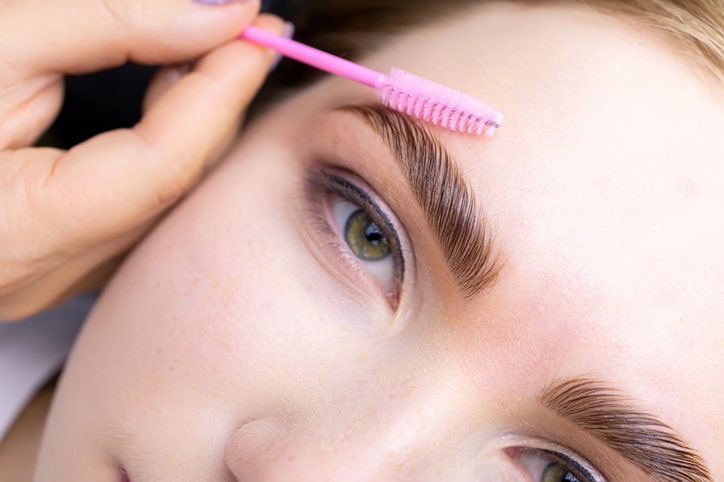 What Are the Benefits of Offering Brow Lamination?
Offering a brow lamination service can have an exponential payoff. Keeping the key benefits in mind will help you decide whether or not it's right for you.

Listed below are some of the most notable.
1. Increased Clientele
Brow lamination service provides a unique offering that differentiates your salon from the competition and could be the deciding factor between gaining or losing a potential customer.
At first, this number might not be substantial. Over time, though, it will grow exponentially.
2. Greater Visibility
Offering this service can increase your chances of getting noticed on social media or in local publications, which will help bring more customers to your business. This is a cost-effective way to help improve your marketing strategy.
This is especially useful in combination with the other benefits that brow lamination can provide. After all, the quality of your service is irrelevant if nobody knows about your business.
3. Increased Customer Loyalty
By providing a high-quality service, you'll create loyal clients who have no reason to go anywhere else for their beauty needs.

This will help you build repeat clientele and increase your profits in the long run. Increasing customer loyalty will also prevent these individuals from visiting a competitor.
You should also keep in mind that it's much easier to retain customers than it is to acquire new ones. This makes brow lamination a great investment for the longevity of your business.
4. More Revenue
Offering brow lamination can help you generate more profits. With the cost of materials and labor, you can make a reasonable profit for each service you provide.
As with acquiring more clients, this may be a slow start. As long as you are consistent, you shouldn't have any issues. You can then reinvest this revenue into other areas of your business.
For instance, you could expand to another location, remodel the interior of your salon, etc.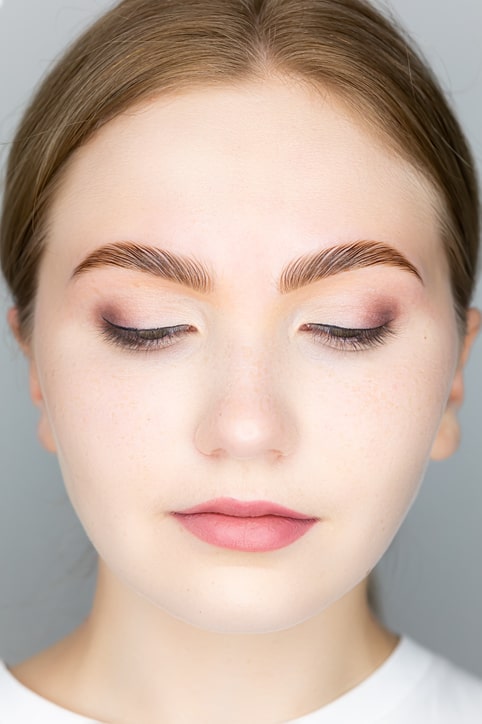 How Does Brow Lamination Differ From Microblading?
Although the two services might seem similar at first, they are quite different. Microblading is a semi-permanent eyebrow shaping technique that uses small needles to create a semi-permanent tattoo in the brows, while lamination simply reshapes and sets them in place with a chemical solution. Lamination is generally considered to be less invasive than microblading, and it can last for up to 8 weeks.

On the other hand, microblading can last anywhere from 6-18 months depending on skin type and lifestyle. Ultimately, both services offer great results but are suitable for different needs.
The good news is that many people lean toward eyebrow lamination due to it being less invasive.
How Do I Get Started With Offering Brow Lamination?
In order to begin offering brow lamination services, you'll need to be educated and certified in the process. It is important to understand the risks associated with any chemical-based service and be sure to use only quality products that are approved for professional use. Additionally, you'll need to invest in the necessary tools and equipment to ensure safe and successful results.

Once you've been trained, certified, and have the necessary supplies, it is time to start marketing your brow lamination services. You can achieve this by taking advantage of advertising opportunities in your community, setting up an online presence, or developing promotional materials.
How Do I Begin the Education and Certification Process?
Look for courses that are taught by professionals with extensive industry experience and have been approved by an accredited institution. For example, some beauty schools offer brow lamination certification courses and provide all the necessary materials for learning.

Additionally, there are numerous online workshops you can find that are taught by experienced instructors.
How Do I Find the Right Provider?
There are certain criteria that you need to consider when choosing a provider. This is the only way to ensure that you get the best results.

Listed below are some of the most notable details.
Is the Provider Accredited?
You should ask them if they have been approved by any government or industry bodies.

It is important that the provider receives formal training and complies with all safety regulations. Under no circumstances should you work with a provider who is not properly accredited.
Not only may this cause complications later on, but it will also likely cause you to get lower quality education.
What Type of Products Are Involved?
Your chosen provider should only use quality materials for their services.

This will ensure optimal results and safety for your clients. Additionally, you should ask if they can provide a list of the ingredients used in their products. Keep an eye out for anything on this list that seems suspicious, such as harmful additives.
What Experience Do They Have?
Ask them about their qualifications and past clients to get an understanding of their experience with brow lamination services.

This will also give you insight into their techniques and how likely your salon is to succeed with this service. An experienced provider should be able to answer most of the questions that you have. They can also help you prepare for integrating the skills you learn into your salon practices.
How Knowledgeable Is the Provider?
Make sure the provider has extensive knowledge of brow lamination and other related services.

It's important to make sure they understand the process and can provide detailed insights into how the service works. Additionally, ask them if they keep up with new innovations and trends in the industry. For example, are they familiar with the latest brow products and techniques?
Are they aware of changing regulations? This information is crucial to consider. If they do not seem knowledgeable, it's best to search elsewhere.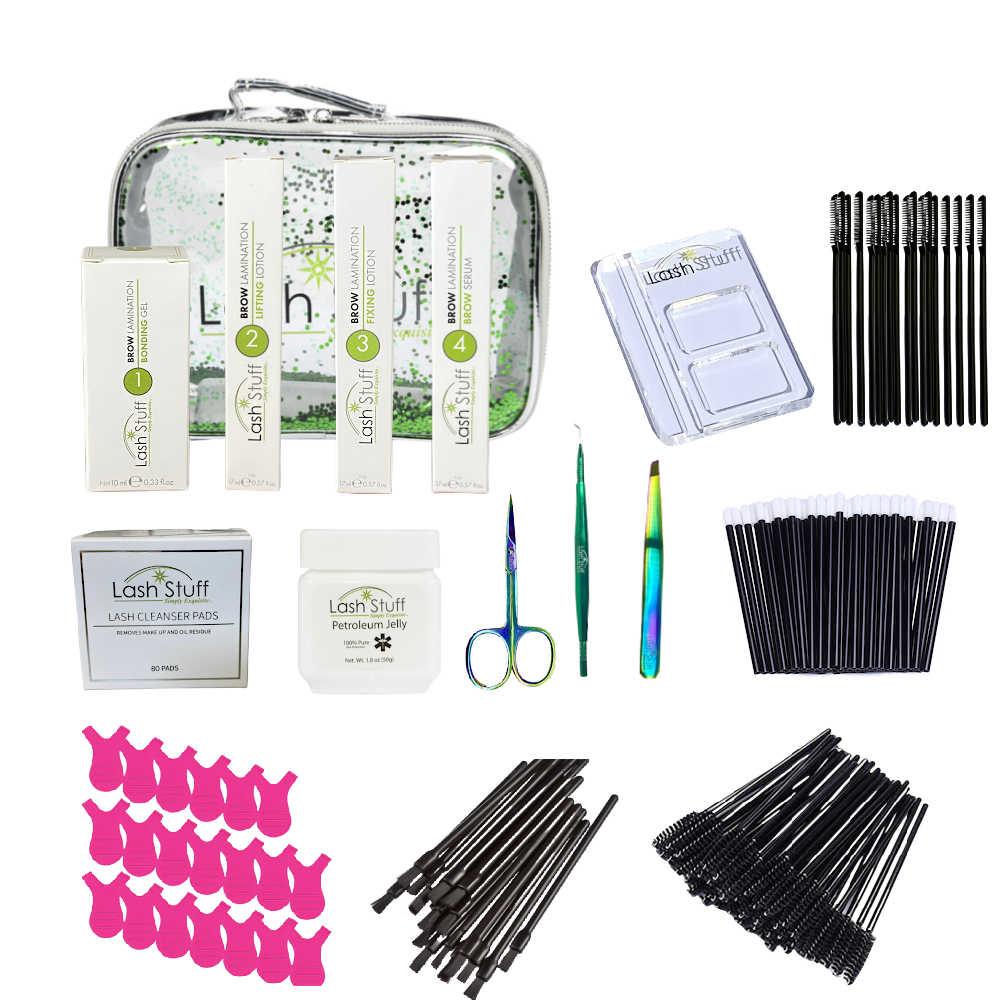 SHOP BROW LAMINATION KITS HERE
Does the Provider Have a Proven Track Record and Good Customer Reviews?
To ensure that the provider is qualified, you should research their portfolio and customer reviews.
This will give you a better idea of the quality of service they provide and how satisfied past clients were with their results. It's also worth noting that it is entirely possible to conduct training online.
This is a convenient and effective way to learn the information you need so that you can maximize your client satisfaction.
Are There Any Safety Measures in Place?
Ask about any safety measures that are in place for their services.

This will ensure that the provider is following all necessary regulations and taking all necessary precautions.
For example, do they use gloves when applying products? Did they provide a patch test beforehand? Are the products used sterile and of professional quality?
As you might assume, always avoid providers that do not take the right precautions.
Are There Other Services I Should Provide?
In combination with brow lamination, you may want to offer related services such as tinting and waxing. This can help attract more customers who are interested in a variety of beauty treatments. The more services you can provide to clients, the easier it will be for you to retain them.

It will also go a long way toward attracting new clients.
You Shouldn't Overlook Brow Lamination For Your Salon
Once you consider the above guidelines, you can take advantage of the utility that brow lamination is able to provide.

From here, you'll catapult your salon's performance to new heights and will be sure to exceed the expectations of your customers. Looking for more information on how we can help? Feel free to reach out to us today to see what we can do.