The Many Wonderful Benefits of Vegan Eyebrow Tint
Posted by Jess on May 25, 2023
Did you know that there are almost 90 million vegans worldwide?
As more people seek out ethical and sustainable options, the demand for vegan and cruelty-free beauty products continues to rise. If you're a salon professional looking to cater to environmentally conscious customers, you can't go wrong with a vegan eyebrow tint.
Are you wondering why it's worth the investment? Keep reading to learn all about the wonderful benefits of vegan eyebrow tint.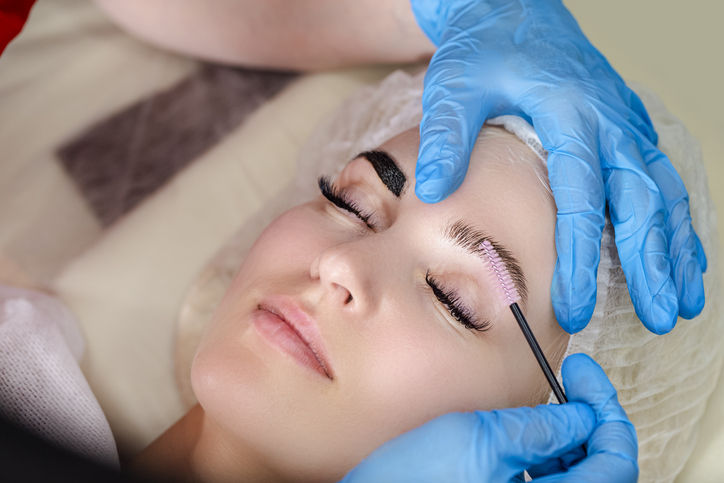 What Is Vegan Eyebrow Tint?
By adding color to the brows, eyebrow tint helps define and shape them. Doing this gives individuals a more polished and put-together appearance.
Since their invention, eyebrow tints have contained animal-derived ingredients or were even tested on animals. This fact makes them unsuitable for vegans. With the increasing demand for ethical beauty, vegan eyebrow tints have become an amazing option.
Vegan eyebrow and eyelashes don't have any animal-derived ingredients or by-products. Instead, they use plant-based and synthetic ingredients that offer comparable or superior results. You can rely on them to deliver lasting, vibrant colors that complement various skin tones and hair shades.
You'll Get More Clients
There's no denying that vegan eyebrow tint allows salon professionals to cater to a broader clientele. By offering vegan and cruelty-free eyebrow products, you can attract customers who are looking to make sustainable choices.
These clients will appreciate your commitment to providing options that align with their values. This can forge customer loyalty that lasts for a long time to come.
Beautiful Variety
Vegan eyebrow tints often come in a wide range of shades. That way, you can cater to different preferences and styles.
Does your client want a natural, subtly defined brow or a bolder, more dramatic statement? Vegan eyebrow tints can deliver the desired effect.
With an extensive color palette on hand, you can customize and tailor the tinting experience with the utmost confidence.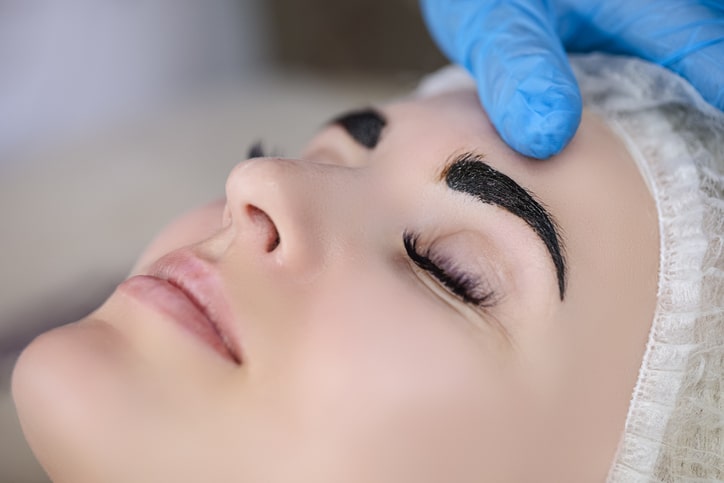 It's a Green Choice
Aside from being animal-friendly, vegan eyebrow tints also have environmental benefits. By choosing vegan and cruelty-free beauty products, you're lowering the demand for animal testing and animal-derived ingredients.
Incorporating vegan eyebrow tints into your salon's offerings demonstrates your commitment to sustainability. This ethical stance resonates with consumers who are more concerned about the environmental impact of their choices. You will inspire others to make conscious choices as well.
It's Easy to Use
The application of vegan eyebrow tints is often both easy and convenient for salon professionals. They're formulated for smoothness and evenness.
With their long-lasting and smudge-proof properties, these tints allow your clients to enjoy flawlessly defined brows all day. They won't have to worry about touch-ups, for instance.
Are you wondering how this is possible? The high-quality formula of vegan eyebrow tints ensures that the color adheres to the brow hairs. This makes for a natural and well-defined appearance.
More Options for All Customers
The use of vegan eyelash tints can also elevate your salon's service offerings. Vegan eyelash tints can enhance the natural beauty of lashes. With them, you can get a dark, luscious appearance without mascara.
By offering this service, your clients can get an all-encompassing eye makeover like never before. Best of all, vegan eyelash tints are gentle on delicate lash hair. This reduces the risk of damage while giving a stunning and long-lasting effect.
The Best Vegan Eyebrow Tint
If you want the best vegan eyebrow tint for your salon, you'll need to consider a handful of factors.
You can start by conducting comprehensive research on different brands and their vegan eyebrow tint offerings. Look for reviews from professionals and consumers. That way, you can learn more about color range, longevity, ease of application, and more.
Look for products certified as vegan. These certifications can assure you that the product is free of animal-derived ingredients. You can also rest easy knowing they weren't tested on animals.
Before buying anything, read the ingredient list of the eyebrow tint. This is a way of double-checking that it doesn't contain any animal-derived components. Common non-vegan ingredients to watch out for include insect-derived carmine and beeswax.
Choosing a tint that will maintain its color and intensity throughout the day is important. To get long-lasting results, check the product for claims of smudge-proof, waterproof, and fade-resistant formulas.
You'll also want a brand that offers a diverse range of shades. This makes it much easier to accommodate different skin tones, hair colors, and eyebrow looks. The last thing you'd want is to turn a customer away because you can't give them the style they want.
Test Out the Vegan Eyebrow Tint
Before adding a new vegan brow dye and tint to your salon's offerings, test it yourself. Spend some time evaluating its application process, color payoff, and durability. This firsthand experience will help you believe in its quality as you recommend it to your clients.
Reach out to other salon professionals, makeup artists, or industry experts who have experience with vegan eyebrow tints. Their insights and recommendations can help you home in on the most reputable and reliable brands.
If you still need to decide which tint to go with, it's a good idea to find brands that align with your salon's values and ethos. Research their commitment to sustainability, cruelty-free practices, and environmental initiatives. Choosing a brand that shares your principles will strengthen your salon's image as an ethical and responsible business.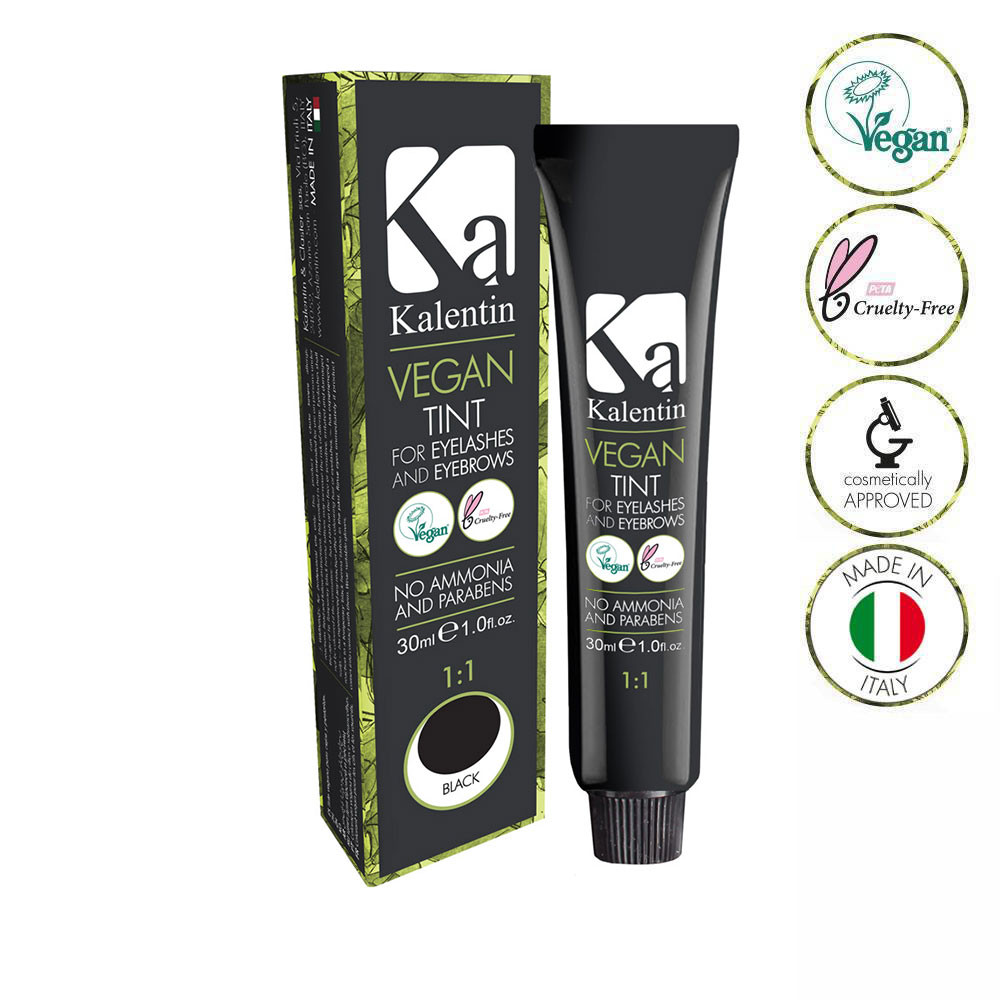 Ready to Invest in Vegan Eyebrow Tint?
Now that you've learned about the wonderful benefits of vegan eyebrow tint, you can offer this great product to your salon clients. They're sure to appreciate your commitment to both beauty and animal welfare.
Lash Stuff can provide your business with many essential products. From vegan eyebrow tints and hair removal wax to tweezers and eyelash extension kits, you can pamper your clients.
You're welcome to shop around our site for as long as you like. Don't forget to check out our free VIP program.