What Can a Brow Lamination Kit Do for You?
Posted by Jess on Sep 08, 2021
Did you know that, according to IBIS World, the market size of the eyebrow services industry in the US is over $100 million? Additionally, the number of businesses in this industry total to over 76,000, with industry employment of over 79,000.
If you're a professional beauty stylist, then this probably comes as no surprise to you. After all, brows have become a huge thing (literally and figuratively!) in this last decade.
For this reason, you may be considering getting a brow lamination kit for your salon or beauty parlor. However, you may not be sure about this, which can be stressful. How do you know it's the right choice for you?
That's why we've put together this article. In it, you'll learn everything about what a brow lamination kit can do for you. Read on to learn more.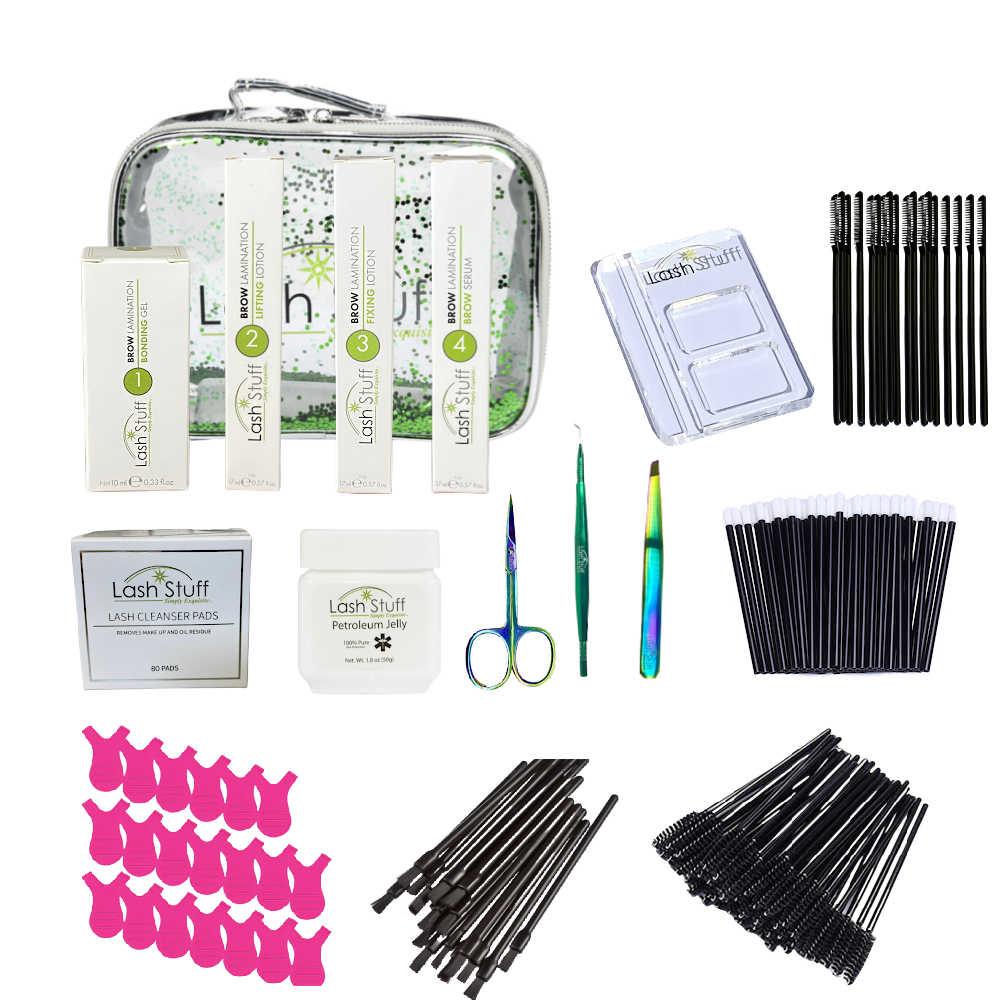 What Is Brow Lamination?
Before deciding whether brow lamination is right for you, you need to know what it is. Basically, brow lamination is a process in which you "perm" your clients' eyebrows, providing a look that's more even and full.
It can also help keep the brows in place even after cosmetics (such as ordinary brow kit makeup) have been washed off.
When you use a lamination brow kit, there are several steps you take when applying it to your customers' faces. First, you'll apply a cream that lifts the hair.
Then, you'll brush the brow hairs with an upward motion. The idea behind this is to pull the hairs in a vertical, uniform direction.
Next, you'll apply a neutralizer. This will make it possible to seal or laminate the brows into place.
Finally, you'll apply a nourishing oil that prevents hair dryness potentially caused by the "perming chemicals." It also prevents skin irritation.
Benefits of a Brow Lamination Kit
Many benefits come with getting a brow lamination kit for your professional beauty styling business. Many of these benefits are ones that your clients also experience, which means it'll be a win-win for everyone.
1. A Quick Process
First of all, brow lamination takes a short amount of time: only one hour. As a result, you can bring in many clients for this procedure, quickly making some money for this service. Considering the popularity of fuller eyebrows, this is a great additional service for any salon.
2. You Can Add On Other Procedures
When your clients come in for the brow lamination procedure, it's easy to add on other procedures. These include tinting to enhance color or other changes, waxing to create the desired eyebrow arch, and tweezing.
Considering how little time the lamination takes, you can easily create combined deals for your clients, encouraging them to get these add-on procedures.
As a result, you'll be providing them with more options and making a bit more money.
3. You Can Serve Older Clients
One of the biggest benefits of brow lamination for clients is that it can address concerns related to the thinning of brow hair, which occurs with age. As a result, you can serve more older clients if you provide this service, broadening your client base.
Additionally, if you have any older clients or clients who grew up when overwaxing or overplucking was a trend in the past, you can help them with this issue by providing them with fuller brows.
4. You Can Serve Clients With Unruly Hairs
Another reason customers look for the best brow lamination kit service is that they have unruly hairs. If you want to serve clients who come from backgrounds where they're more likely to have unruly hairs, you can help tame their brows with this service.
By "perming" the hairs before brushing them, they'll brush more easily in the client's desired direction.
This is a solution you can provide that may be difficult for them to accomplish at home—or if they can, it might not look as neat or professional.
5. You Can Serve Clients With Uneven or Shapeless Brows
You'll also be able to serve clients with uneven or shapeless brows. Those struggling with their eyebrow shape for years can finally find a solution to their problem. By providing it to them, you'll be able to grow your client base.
6. It's a Non-Invasive Process
The brow lamination process is also a non-invasive process. Your customers can feel more youthful and more beautiful without having to worry about going through plastic surgery. All they need to do is stop by your spa or salon for an hour to get the process done.
This will reassure your clients that you're providing a safe service.
However, keep in mind that there are some potential side effects to the skin or eyes. Inform your clients about these potential side effects, so you're being responsible and coming off as professional.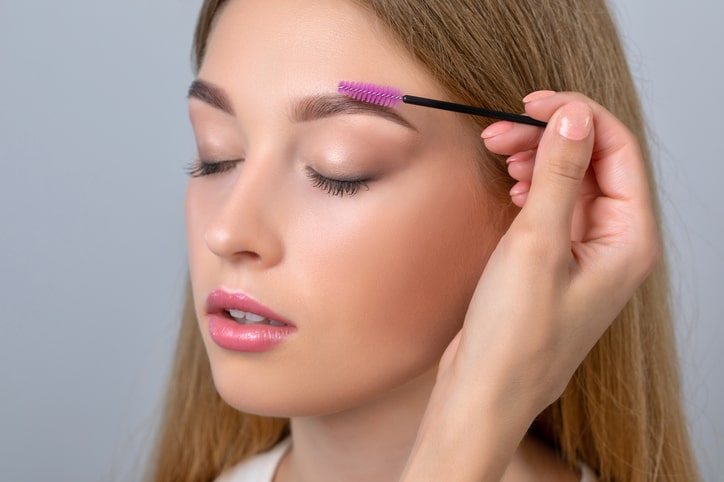 7. It's a Repeated Process
If clients want to enjoy the benefits of brow lamination, they'll have to come in every couple of months or so to get the "perming" done again—just like they would with an ordinary perm. This means you can make money from repeat customers.
Usually, you should charge somewhere between $50 and $100 for this procedure. It can be a great cash flow solution to have this money coming in regularly.
Looking for a Brow Lamination Kit?
Now that you've learned about what a brow lamination kit can do for you, you might be looking for a brow lamination kit. If this is the case, look no further than Lash Weekly. We sell a great variety of lash products and even have the Lash Love VIP Club you can join.
To learn more about the products we offer or about our VIP Club, contact us now.