What Is a Brow Lamination and What Are the Benefits?
Posted by Jess on Mar 23, 2023
Did you know that the total number of cosmetologists in the US is projected to increase by over 10% by the end of the decade? This means the industry will only become more competitive for existing professionals. For this reason, they need to examine their current strategies.

Brow lamination is a popular trend that professionals can take advantage of, but not everybody understands how. Let's take a closer look.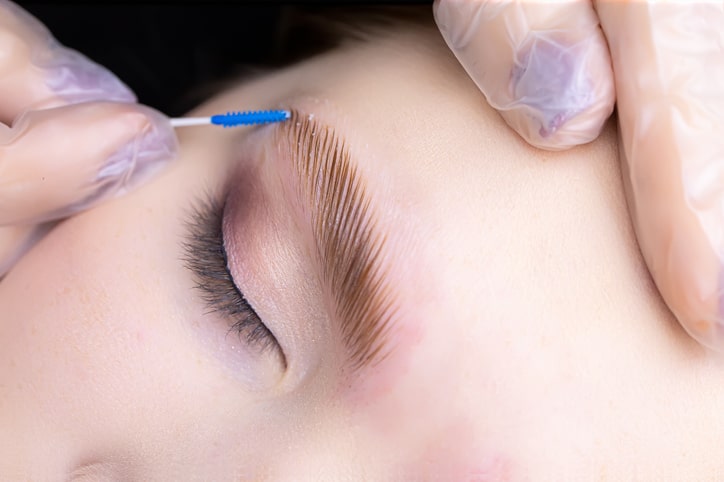 What Is Brow Lamination?
This is a technique used to create a uniform, full, and natural-looking brow shape. It involves using keratin and perming solutions to straighten, set and lift the hairs so that they stay in place.

The results are fuller, groomed eyebrows with a fluffy finish. Many salons and spas are beginning to offer this service to their clients.
What Are the Benefits of Brow Lamination?
One of the major benefits is that it can give you a better-looking eyebrow shape. With regular treatments, you can have perfectly groomed eyebrows all year round. This treatment also helps keep your brows looking picture-perfect when you sweat, swim, or use makeup.

For example, if you are going to a special event and want your brows to look flawless, this treatment can help. In addition, it helps to hide any scars or discoloration in the brow area.
How Does the Procedure Work?
First, a brow expert will assess your face shape and the condition of your eyebrows. They will then use scissors to trim any excess hair or pluck it out with tweezers.

A keratin solution is applied to soften the hair before the lamination process begins. After that, a perming solution is used to straighten and lift the hairs before they are set in place with a setting product. The cosmetologist will remove the solution and then apply a nourishing oil to hydrate the brows.

The entire process usually takes about an hour and can last up to eight weeks.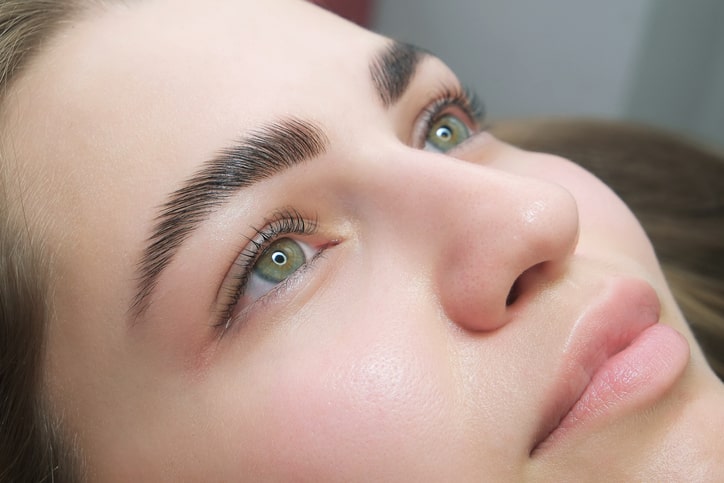 What Is Brow Lamination Aftercare Like?
After the treatment, it is important to keep your brows dry and clean. Avoid using products that contain alcohol or oil as they can damage the shape of your eyebrows.

You should also avoid exposing them to extreme heat or cold and always use sunscreen when going out in the sun. For best results, it is recommended to use a specialized brow serum to keep them hydrated.

Otherwise, you can use a light, oil-free moisturizer.
How Much Does It Cost For Clients?
In general, brow lamination can cost anywhere from $50 to $200 for a single session. However, this cost is usually worth it in terms of beautiful brows that are low maintenance.

Additionally, clients can save money by booking multiple sessions at once. The amount you charge clients will also depend on where you're located and the type of services you offer.
Are There Any Side Effects?
Brow lamination is a safe procedure. However, it can cause skin irritation or redness for those with sensitive skin.

Additionally, some people may experience temporary hair loss due to the keratin and perming solutions used in the treatment. It is important to be aware of these potential side effects and discuss them with your clients beforehand.

People might also experience slight discomfort during the lamination process. The good news is that side effects are rare and often minimal.
How Does Eyebrow Lamination Differ From Microblading?
Many people confuse the two treatments, but they are quite different. Microblading is a semi-permanent cosmetic procedure where pigment is implanted into the skin to create a fuller and more defined brow shape. Brow lamination, on the other hand, involves straightening and setting hairs in place with keratin and perming solutions.

The results of both treatments can be quite different, and most people prefer one treatment over the other. Brow lamination is great for those who want to maintain their existing eyebrow shape without making a long-term commitment.
How Can I Incorporate Brow Lamination at My Salon?
If you are a cosmetologist who is certified in eyebrow lamination, you can easily add this service to your menu. Make sure that you have all the necessary products and tools needed for the treatment. Be sure to educate yourself on the latest techniques and safety protocols as well.

You should also make sure that your clients understand what they should expect during and after the treatment. Don't forget to market your new service on social media platforms and your website in order to attract more customers. If you aren't certified, you can always take a course in eyebrow lamination to learn the basics.

There are plenty of reputable resources that offer certification in the technique. From here, you can start offering services to your clients and enjoy the benefits of this trend for years to come.
What Should I Look For in a Training Provider?
When selecting a training provider for eyebrow lamination, there are key attributes you need to consider. This will help ensure you get the best possible results. Listed below are some of the most notable.
How Is Their Reputation?
As you might assume, a reliable training provider should have an excellent reputation.

Look for reviews and testimonials from previous students to get an idea of the quality of their courses. Keep an eye out for any negative feedback that could be indicative of issues with their teaching materials.
How Experienced Are the Trainers?
It is also important to assess the experience of the trainers and their credentials. A good training provider should have experienced professionals who are well-versed in eyebrow lamination techniques.

Make sure they have a valid cosmetology license as well.
Do They Provide Practical Training or Just Theory?
Theory-based learning is great for understanding the basics of eyebrow lamination. However, it is important to get practical instruction as well.

A good provider should offer hands-on training so that you can learn how to apply the techniques in a safe and effective manner. This will help you build the skills and confidence needed to offer this service with success.
Do They Offer Certification Upon Completion of Their Courses?
As you might assume, getting certified in eyebrow lamination is essential if you want to offer this service at your salon. Be sure to confirm that the provider offers certification upon completion of their courses.

This is a crucial step that you can't overlook.
Are Their Courses Updated to Reflect Changes in the Industry?
The beauty industry is continuously evolving, so it's important to make sure that the courses you take are always up-to-date.

Ask your potential provider how often they update their materials to ensure that they have the latest information on eyebrow lamination techniques. This will help you stay ahead of the competition.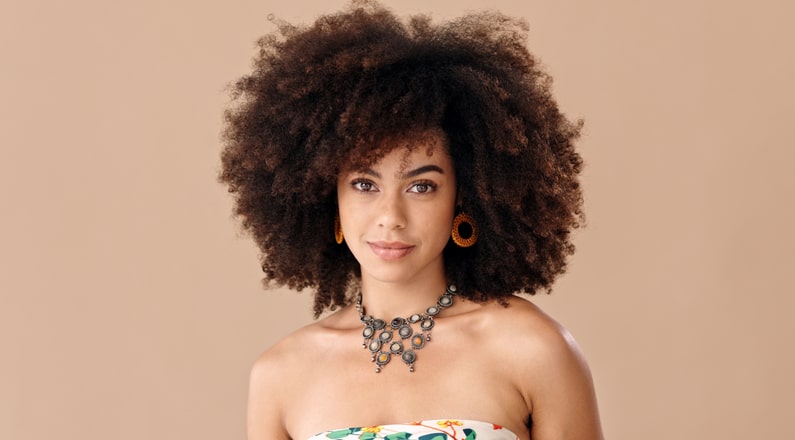 Are There Any Additional Materials Available?
Look for a provider that offers additional materials to help you better understand the technique. These could be video tutorials, webinars, or eBooks.

Having access to these resources can make all the difference when it comes to mastering eyebrow lamination and offering professional services at your salon.
Are the Materials Accredited by Relevant Governing Bodies?
It is also important to check that the materials are accredited by relevant governing bodies. This will help ensure that you have access to quality information and can provide your clients with services they trust.

For example, the National Accrediting Commission of Cosmetology Arts and Sciences (NACCAS) can provide an extra layer of assurance.
Do They Offer Ongoing Support?
In the event that you have any questions or need additional guidance during the learning process, having access to ongoing support can be invaluable.

Ask if the provider offers customer service and technical help so that you are never left in the dark. For instance, some providers may offer private lessons or Q&A sessions to further your understanding of the techniques.
By taking all of these factors into consideration, you can find the right training provider for eyebrow lamination and make sure that you are equipped to provide this service in a safe and professional manner.

You can then start offering this service to your clients safely and professionally.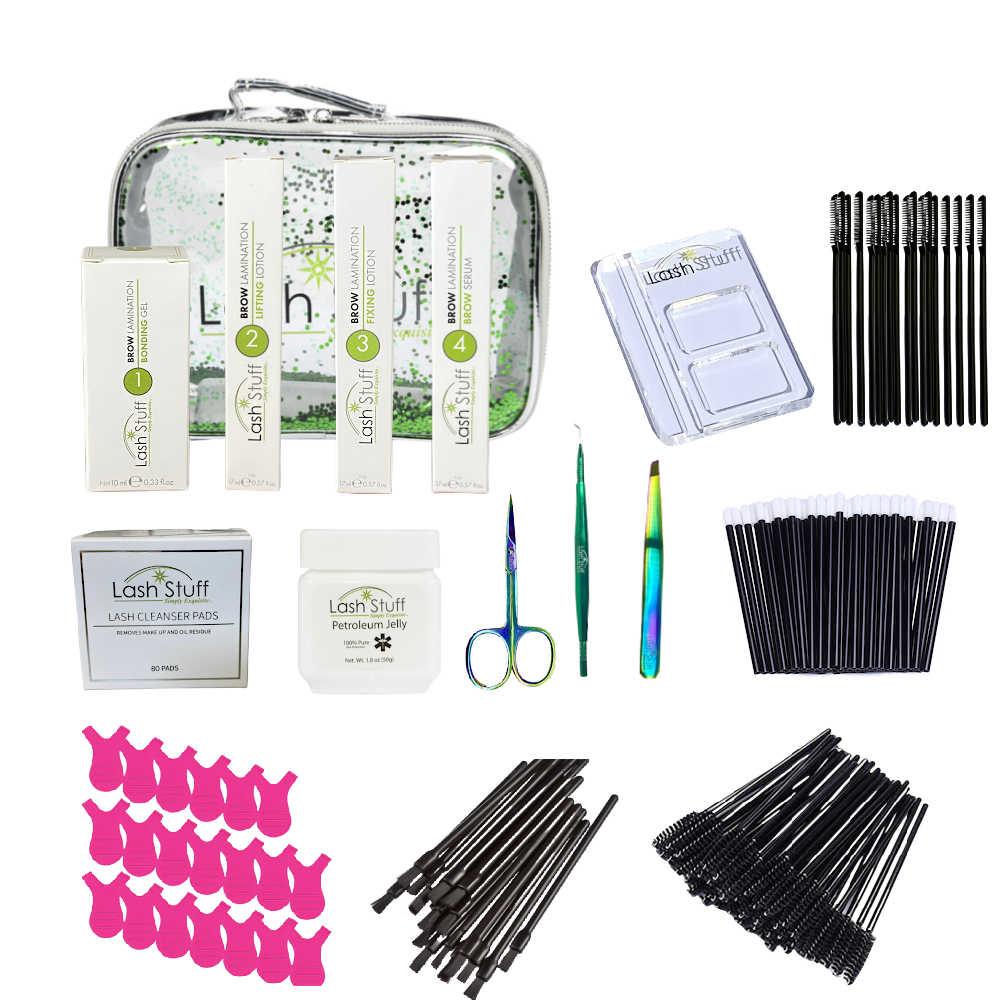 Brown Lamination Shouldn't Be Overlooked
As long as you keep the above information about brow lamination in mind, you can take advantage of this trend and provide stellar service to your clients. Just be sure to follow the instructions, use quality products and provide proper aftercare.
Looking for more information on how we can help? Feel free to get in touch with us today to see what we can do.