10 Things To Consider To Find the Best Eyelash Extension Supplier for Your Salon
Posted by Sara on May 24, 2021
Finding the Best Eyelash Extension Supplier
According to a report by ABC News, the market for eyelash extensions is expected to grow into a $1.5 billion industry by 2023. As a result, many salon owners have been adding eyelash extension services to their offerings. If you are one of them, the sheer volume of available supplies may seem a bit overwhelming. However, there are some key factors you can use to help you choose the best eyelash extension supplier for your salon.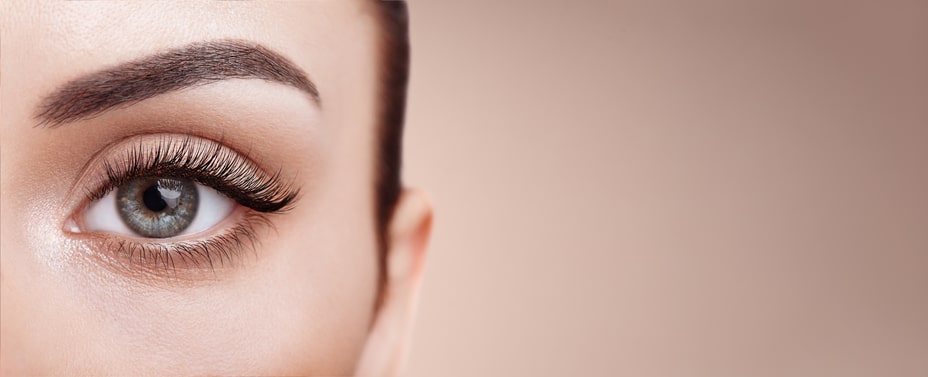 1. Choose the Best Eyelash Extension Supplier That Sells the Best Brands
Some of your customers are going to have specific brand preferences. Carrying the most in-demand brands helps attract a customer base. Additionally, select brands with a reputation for quality from a company you can trust. You don't want to lose customers because they are unhappy with the quality of the extensions they got at your salon or run out of supplies because you can't count on your vendor to deliver on time.
2. Use a Supplier That Offers Products Made From Quality Ingredients
Customers are becoming increasingly conscious about the ingredients that go into the beauty supplies they utilize. Your clients want to know the products they use on their bodies are safe and responsibly sourced. Make sure you know what ingredients are in the products you sell and where they were sourced from. The best eyelash extension supplier for you should be able to provide you with this information.
Be aware of ingredients that are considered harmful to the environment or are tested on animals. Some of your customers may specifically want to know about vegan or cruelty-free options, so make sure you know which products you carry meet vegan standards and which do not.
3. Pick a Supplier With Adequate Selection and Availability
Whether you intend to focus on carrying just one brand or a range of brands, choose the best eyelash extension supplier that has a wide spectrum of available products. Look for options such as purchasing kits or buying in bulk. Find out if you can purchase individual items to replenish your kits. Additionally, look for a guarantee of availability and delivery time. You don't want to lose customers because you are out of the product they desire.
4. Work With a Supplier That Offers the Material Options You Want
The lashes are the most important component of any eyelash extension. Choose lashes that are manufactured from non-irritating materials. Mink and synthetic silk are the most common materials used. The best eyelash extension supplier should offer multiple options for eyelash materials.
Lashes that are made from real minks can irritate. Additionally, some customers may not want to purchase products made from animal fur. Faux mink and synthetic choices offer the same aesthetic appeal with less risk of irritation, and they are available in vegan and cruelty-free alternatives.
5. Collaborate With a Supplier That Provides the Lengths You Need
Extensions come in a variety of lengths to suit the requirements of different customers. The best eyelash extension supplier will have a wide assortment of lengths to choose from. Additionally, look for products that include lashes of varying lengths to achieve a more natural look.
6. Select a Supplier That Has the Curl Options You Want
The curl of the extensions you use determines how much the lashes arc upward. Curl is achieved by the use of rods. J-curl rods produce a straighter, more natural look with only a slight curl at the tips. C-curl rods produce a curl that swoops up more steeply. It is a good idea to carry both types of rods so you can accommodate customers with different preferences.
7. Buy From a Supplier With Multiple Tweezer Options
You need tweezers to manipulate and apply extensions. The best eyelash extension supplier should have a variety of tweezer alternatives so you can have the best tool on hand for various tasks. Purchase tweezers that have pointed and curved tips. The pointed tips make it easier to work with individual lashes. Curved tips are better for tasks that involve movement at angles.
It is also a good idea to purchase both high and low-tension tweezers. High-tension varieties work best for times when you need to get a tight grip on something. Lower tension models are better for working with delicate materials.
It is also important to choose tweezers that fit in your hands well. Ideally, the best eyelash extension supplier should carry tweezers in multiple sizes. Finally, look for an assortment of aesthetic options. This allows you to choose tweezers that match your salon atmosphere. It is a good idea to purchase a protective case to hold all your tools.
8. Consider Which Treatments and Creams the Supplier Offers
There are a lot of serums, conditioners and treatments on the market that are supposed to help maintain your customer's extensions. The best eyelash extension supplier should offer a selection of high-quality options. Before you choose a supplier, check reviews for the products they carry to find out if customers are happy with the results they get from using them. Be aware of items that may cause irritation and look for preferences for customers with sensitive skin.
9. Purchase From a Supplier That Sells Superior Adhesives
The adhesives you use have a major impact on the satisfaction of your customers. They will not be pleased if their lashes are falling off because the adhesive is not effective. Additionally, consider the skill level of your staff. Fast-drying adhesives should be reserved for skilled technicians because there is less time to attach the lashes before the adhesive sets. Less experienced employees probably have more success with slower drying products.
10. The Best Eyelash Extension Supplier Should Offer Reasonable Prices
You don't want to sacrifice quality for price, but you do want to keep costs down for your customers. Look for a supplier that offers incentives such as free shipping, cashback options and other perks.
High-quality supplies that are available when you need them are essential for the success of your salon. We are confident that Lash Stuff is the best eyelash extension supplier for you. Give us a call at 1-844-527-4788 or contact us online to find out more about how we can help you succeed.
Sources:
https://www.lashstuff.com/how-to-choose-your-eyela...