3 Ways to Raise Your Eyebrows
Posted by Gina on Mar 14, 2022
Eyebrows are the newest trend. About 10 years ago if you were to ask most people what the #1 piece of makeup, they can't leave the house without, it would have been mascara. Which led the trend of eyelash extension, lash lifts and tint. This was not a fad; these services are not going anywhere. In fact, I believe they are the services customers won't go without. Now if you were to have a poll and ask people what makeup they won't leave the house with out having on, it will be brows. People want easy options for their brows. You lead the way with providing brow services to help make customers morning routine be a lot easier.
It is not just for women or those who wear makeup. Men are amazing candidates for brow services too. Some of the current brow services that can be offered are waxing, lamination and tints. Do you offer all three services? If not, I am here to educate what these three services on your menu can do for you and your business. Bonus, offer more services to you guest contributes to guest retention.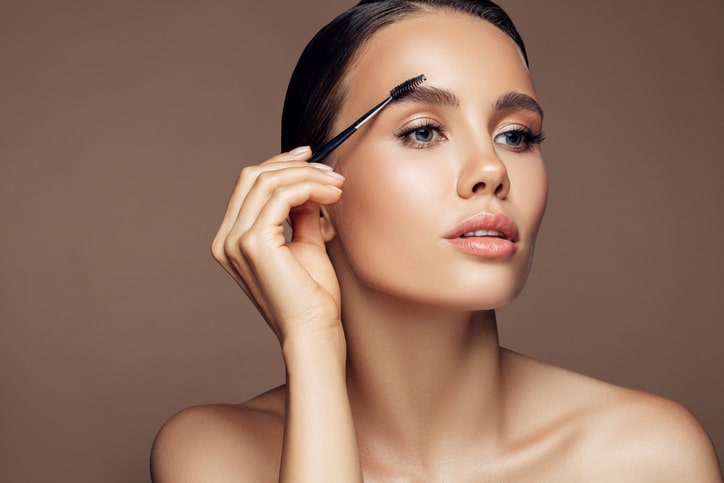 Brow waxing
Brow waxing really is brow shaping. Creating a brow that flatters the current brow shape. You cannot create someone else's brows on your client. If you map out their brows and create the perfect shape for them that makes it easier for your customers day to day brow styling. Even when you are brow shaping take your time, look at the shape. Make sure they are even or what you need to do to make them even. I personally like to use a marking pencil and explain to your guest what you are going to do for them prior to even starting to wax. If you are not doing any other brow service show them how to fill in with a pencil and comb their brows to make them look good. Brow waxing is no longer a 5 min service. It is a whole experience. By doing this you can charge more. Elevate your experience and you can increase your brow services. It is quick and easy way to and value to your business. You can prebook their next brow wax appointment in 2 to 4 weeks depending on the growth of their brows or if they are in brow rehab you may need to see them more often.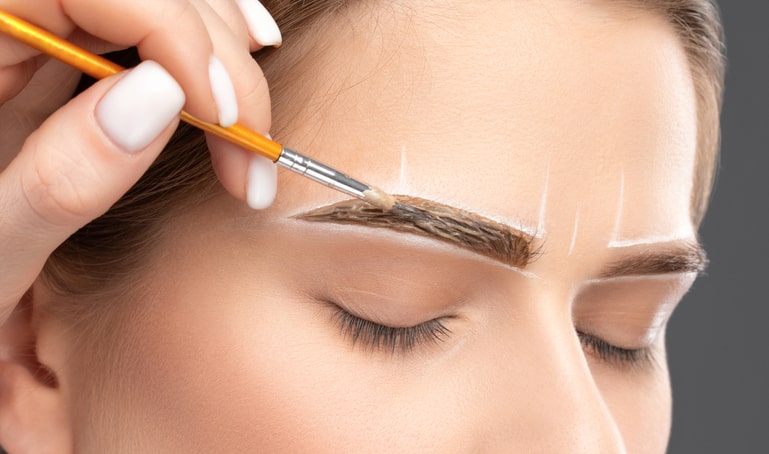 Brow Lamination
If you are not currently offering brow lamination you are missing out. This service can assist nearly everyone with their brows. Some may think they are only for unruly brows. Yes, unruly brows will be tamed, but that is not all they are for. Even someone that has limited brows it assists in making sure the brows will comb where they need to be giving the illusion of a fuller brow. For someone who has a hard time with not having enough brows it helps fill in the gaps, by combing the hair where it needs to be and have it stay there.
Since Brow Lamination is a newer service, you may have to educate to your guest about what it will do for them. Some may have no idea how life altering having a brow lamination is for them. Simply talking about this cool new service, you are offering will help educate your guests know what a brow lamination is. They may not want it today, or even their next service, but you have planted the seed about the service and that is all it takes. Consistently talking about services that will benefit them and then, guess what? They will get the service. Anything you do if you do it consistently, you will gain results. A brow lamination service can be pre-booked about every 6 weeks. You don't want to do it too soon because it could compromise the brows.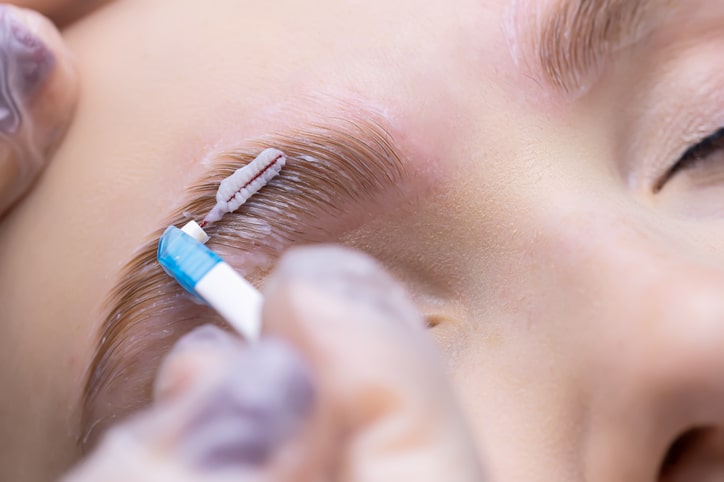 Brow Tinting
Brow Tinting is polishing service for either a brow wax or a brow lamination service. Even if someone doesn't think they need their brows tinted, I am here to tell you, they do. If you tint someone's brows it will enhance the shape you just created by waxing or the lamination service. A brow tint can be done as often as needed and can be done with a brow wax or brow lamination.
Having a total price for a brow wax and tint or a brow lamination and tint. I will not typically just offer a wax or a lamination. To provide an elevated service you want to offer as a package vs an a la cart service menu. For those clients that don't think they need a tint it is great way to still provide that service and show them the difference since it comes with the wax or lamination service. I do not recommend waxing with the brow lamination service. I would wait at least 24 hours after the lamination before you provide a waxing service. You would risk leaving your client with red irritated skin or even worst burnt skin. By pre-booking your clients, you can create a routine where you won't need to provide a brow lamination or wax service together.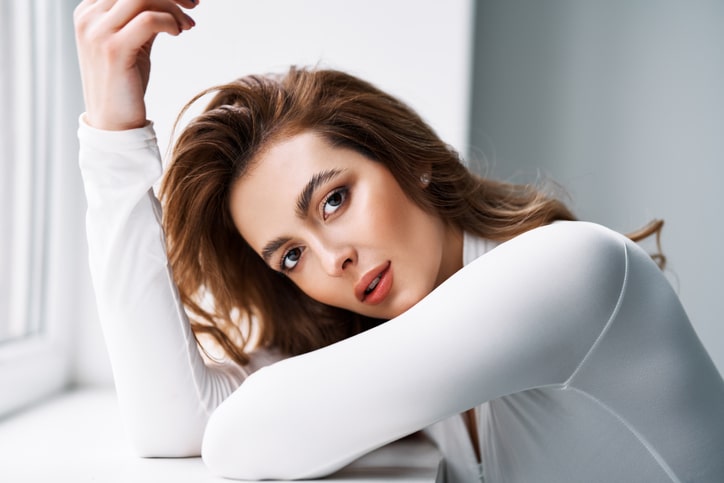 You now have created the perfect brows educate you clients on the tools and how to use. You want to help them know how to style them. Some may just need to use a mascara wand and comb them in the direction they want them after they get out of the shower or in the morning before they leave for the day. Others may need a brow gel or add a little color to them to help them fill in sparse areas. You want to help your client because they are your walking advertisement when they are not with you. I don't know about you, but I notice people's eyebrows more than almost anything else. When someone compliments your customer on their brows, they will tell them where they get their brows done.
You could really make an entire business on just brow services. By educating your current and new customers about all the brow services and what they can do for them you will end up getting them addicted to having perfect brows.
Checkout Lash Stuff's professional brow lamination kit here.