Create a Beauty Salon Plan For 2021
Posted by Gina on May 07, 2021
When stuff hits the fan; create a plan!
A lot happened in 2020 and 2021. It has all been eye opening. Don't dwell on what you can control, focus on what you can. Create a plan and move forward. Some of us may be rebuilding our business or must evaluate the various services we are offering to change things up. It is important to create change, so you evolve with the various changes in our business. 10 years ago, did you use IG? Most likely you do now, or you should because nearly every service provider does. Your technical ability will only get you so far in this industry.
Are you ready to not just work in your business, but on your business? I am going to give you 2 ideas to change up or add to your business model. We build or business by gaining new clients and retaining the clients we have? What are you doing to secure your business in both of those areas? Don't wait for stuff to hit the fan to create your plan.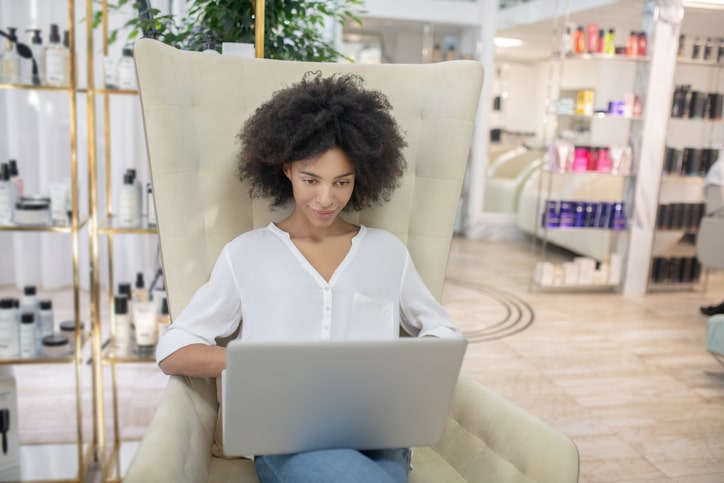 The Power of Client Reviews
The power of reviews is huge in this industry. There are various ways your salon or suite can gain reviews. Some of the more popular sites are yelp, google, or spreeberry. Reviews are a great way to support the growth of your business. When you go to buy a product in a store, or online do you check the reviews of the product your buying? This works in the same respect. Someone could give you or your salon a recommendation to a friend. The friend then may go and check your reviews prior to calling you for an appointment. Their friend may like you but If 50 other people like you as well, you must be good. Some may not want to have reviews because of the negative reviews that haunt a business. Always respond to positive and negative reviews.
Listen to the feedback and react to the review. I understand not all negative reviews are valid. Someone had a bad day and it had nothing to do with you or your business. Have a plan to how you will react to that customer. Even have a script prepared that will be left for that customer and other customer to see. Stand behind your work and if someone was not happy; how will you make them happy? Even provide a complimentary service to regain them as a customer. If you are in a salon, you can even recommend a different service provider. Keeping every guest happy, even if that means they go to a different service provider is important. The review is not always a reflection of the service provider it is the business.
Use the review platform almost the same you would as social media. Post pictures often and even ask your guests to leave pictures with their review. People are very visual and are more likely to come to you if they can see your work. It takes all avenues to gain business and constantly grow. Even if you are one that does not want new clients all the time. There is usually a point when you may need to occasionally bring on a new client to even stay where you are with your business. We naturally shed clients out of our control. If we are not continuously adding a little here or there, the at some point you may see a decline in your business.
Beauty Plans
Do you hate not really knowing what to plan on? If you think you can plan based what is scheduled on your book, someone will not show up to their appointment and it throws you a curveball. A new trend that is happening are salons creating pre-billed beauty plans. You should still have the opportunity for upgrades to add onto their appointment, but their plan can be based on their desired maintenance needs. This keeps your customers coming in time and time again. For instance, let us say you provide lash extensions.
You can create a plan that is billed automatically once a month for the fill based on if they want to come in every 2 to 3 weeks. It will be slightly lower than your regular fill price. Someone that is committed to coming in is going to join your beauty plan club. This is a great way to build loyalty with your clients. It makes consistency in your income from month to month. It is the same concept as a blow dry bar that has hit the nation.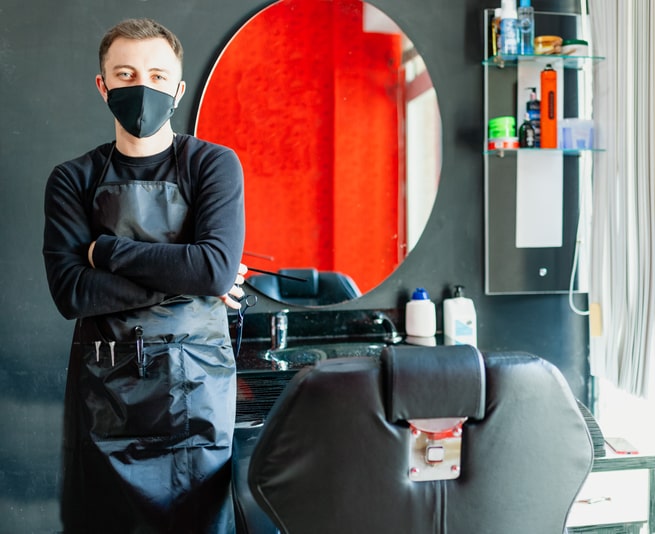 You join their 'club' and you can go in once a week or two weeks and have your hair blown out. You are only charged once at the beginning of the month. Some memberships will roll over from month to month and some do not. You can do what ever is best for your business. This will also create better behaviors with your clients, having less no shows, last minute cancelations or someone being late. If they have already paid for their service, they more than likely show up.
The beauty industry is forever evolving and changing. Not just technically, but on the business side as well. Do you wait for stuff to hit the fan before you create a plan? For you to grow with in your business one should be looking for the next way and tool to grow their business. It is a matter of fact. We grow our business by getting new clients and retaining the ones we have. We can focus on doing what we always have done or change it up to get clients we may not have been able to get before or thinking outside the box to gain our clients commitment to maintaining their desired look or results. Always remember, nothing is final. If it doesn't work for you, change it.