Follow These 10 Eyebrow Tint Steps To Get the Perfect Brow
Posted by Sara on Apr 16, 2021
If your eyes are the windows to your soul, then your eyebrows are the window frames of your face. Brow enhancements deliver many benefits. Eyebrow tinting is a technique of semi-permanently coloring your brows. When you use an eyebrow tint, you can achieve fuller-looking, symmetrical brows for a more youthful appearance. Because tinting is smudge-proof, you also shorten prep time needed for make-up application. Eyebrow tinting is a pain-free alternative to other brow enhancement methods and can last up to 30 days.
Achieving Beautiful Brows With Eyebrow Tint
Applying eyebrow tint can seem daunting at first, but following these steps can give you fabulous results.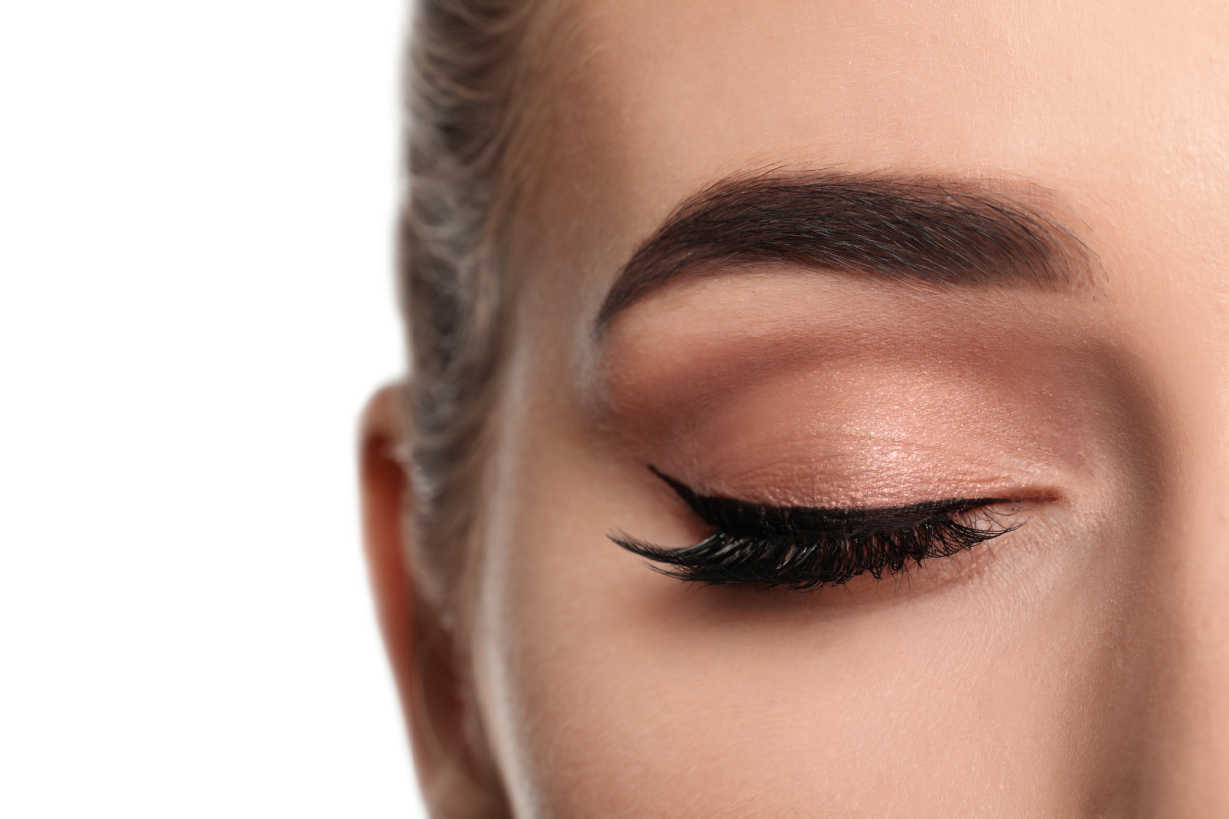 1. Perform a Patch Test
Because the skin around the eyes is sensitive, a patch test is important. Place a small dab of tint either behind the ear or on the elbow crease. Wait 24 hours to see if any rash or skin sensitivity occurs.
2. Cleanse the Brow Area
Prepare brows by gently cleansing with a cotton pad saturated with either water-based make-up remover or a micellular cleanser.
3. Mark Brows for Symmetry
To better guide the application of eyebrow tint, mark where the brow should start, arch, and end. Use either white paste or a light eyeliner pencil to set your markings.
4. Outline Brows with Barrier Agent
Using petroleum jelly as a barrier agent, outline the areas surrounding the eyebrow where you do not want eyebrow tint to stain the skin. Take your time during this step.
5. Prepare the Eyebrow Tint with Developer
Mix the desired amount of tint color with developer cream in the tint dish. For a more natural look, choose a color that most closely matches the darkest patch of hair on your client's head.
6. Apply Tint with Eyebrow Tint Brush
Using the markings from step 3, apply tint using the eyebrow tint brush. Apply a small amount at a time to control the level of coloring and to achieve a more uniform look.
7. Clean Up Brow Borders
If some tint leaked onto the barrier agent, use a cotton tip to clean the borders of the brow.
8. Wait and Process
After application and clean-up, processing time can take anywhere between five to 15 minutes. Processing time is dependent on the depth of shade that the client wants. If a darker shade is desired, processing time will be longer. Cover brows with a clear plastic wrap during processing.
9. Remove Eyebrow Tint
Before removing the tint, test the color by wiping a small amount away to see how it is developing. If you are happy with the color, remove the tint using a damp cotton pad. Brush brow hairs upward and outward to get a better feel for the eyebrow shape.
10. Aftercare
To prolong the results of eyebrow tinting, eyebrows should remain dry for 24 hours after application. Avoid exfoliating or cleansing the brow area with oil-based products. Use water-based products instead. Keep eyebrows in shape by daily brushing the brow hairs.
Use a High-Quality Eyebrow Tint Kit
Just as the correct application is important for eyebrow tinting, using a reliable tint kit is as essential. Reach out to us if you have any questions regarding our kits.
Learn about the essential lash extension products here.