Get To Know 5 Popular Lash Extension Styles
Posted by Jess on Feb 22, 2021
Learn the Different Styles of Eyelash Extensions
Eyelash extensions are one of the most popular spa services. These tiny, weightless tips have a big impact, giving clients an instantly more youthful appearance with wider, brighter eyes. If you already offer or plan to offer eyelash extensions at your salon or spa location, understanding the various styles can help you attract a loyal following for this sought-after service. From classic eyelash extensions to the latest trends, these are the lash styles to add to your portfolio.
Classic Eyelash Extensions
For a sexy yet sophisticated look, classic eyelash extensions provide flirty fullness and length. With five types of curl, nine available lash diameters and nine different lengths, clients can customize these extensions to fit any aesthetic. When applying classic eyelash extensions, the professional technician augments each natural lash with a single extension for a lush yet organic look and feel.
Clients love the soft, comfortable poly-fiber material and natural appearance of the matte black finish. Many fans of classic extensions say it looks like they are wearing a really excellent mascara. These extensions are best for those who already have lots of lashes but want to push the envelope when it comes to length.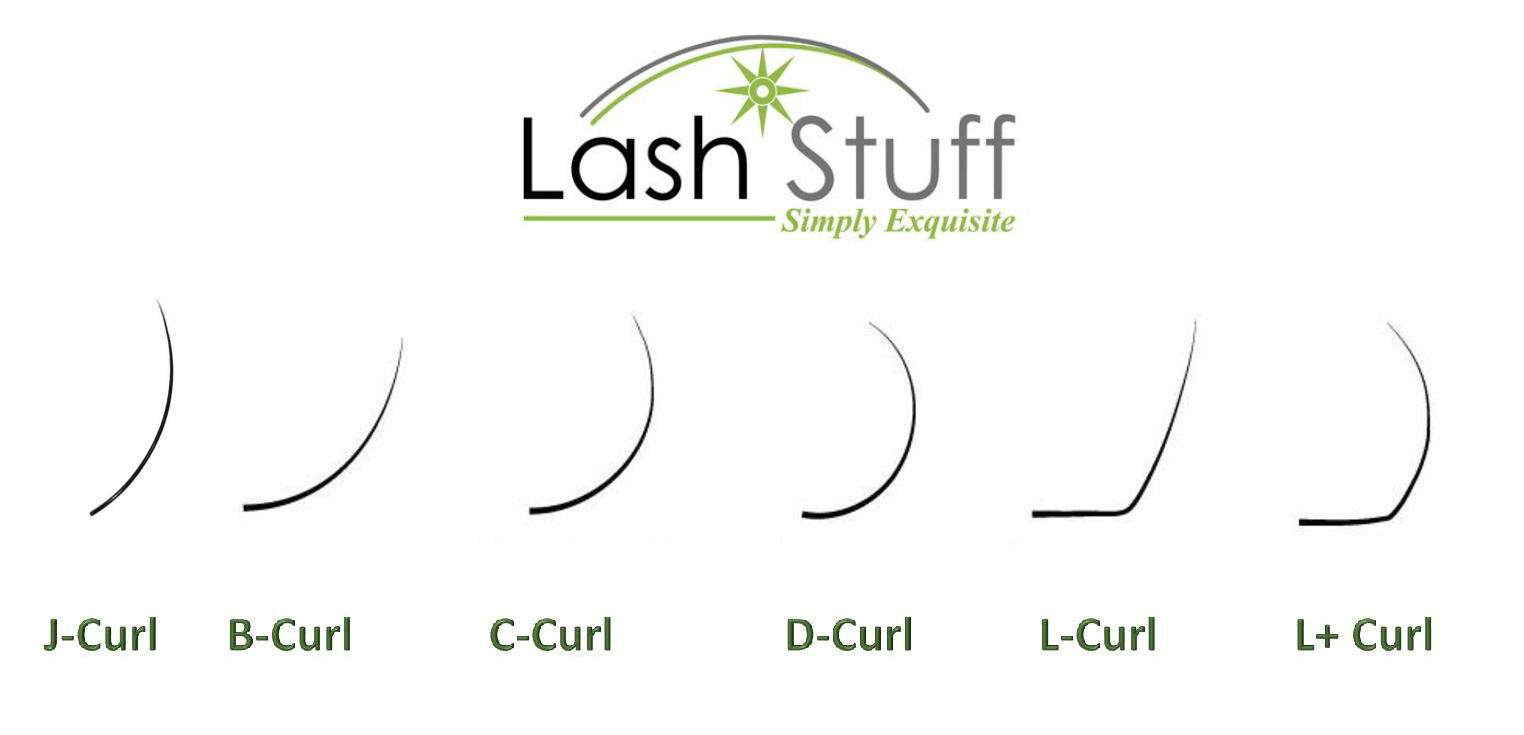 Flat Extensions
Despite the name, flat eyelash extensions actually have the shape of an ellipse, or oval. These lashes are ideal for the client who wants a more dramatic appearance, whether for a special occasion or everyday glam. The flat extensions come in a deep, glossy black with a variety of lengths, diameters and curl patterns. Clients can even stack flat lashes for an even bolder look that will have heads turning.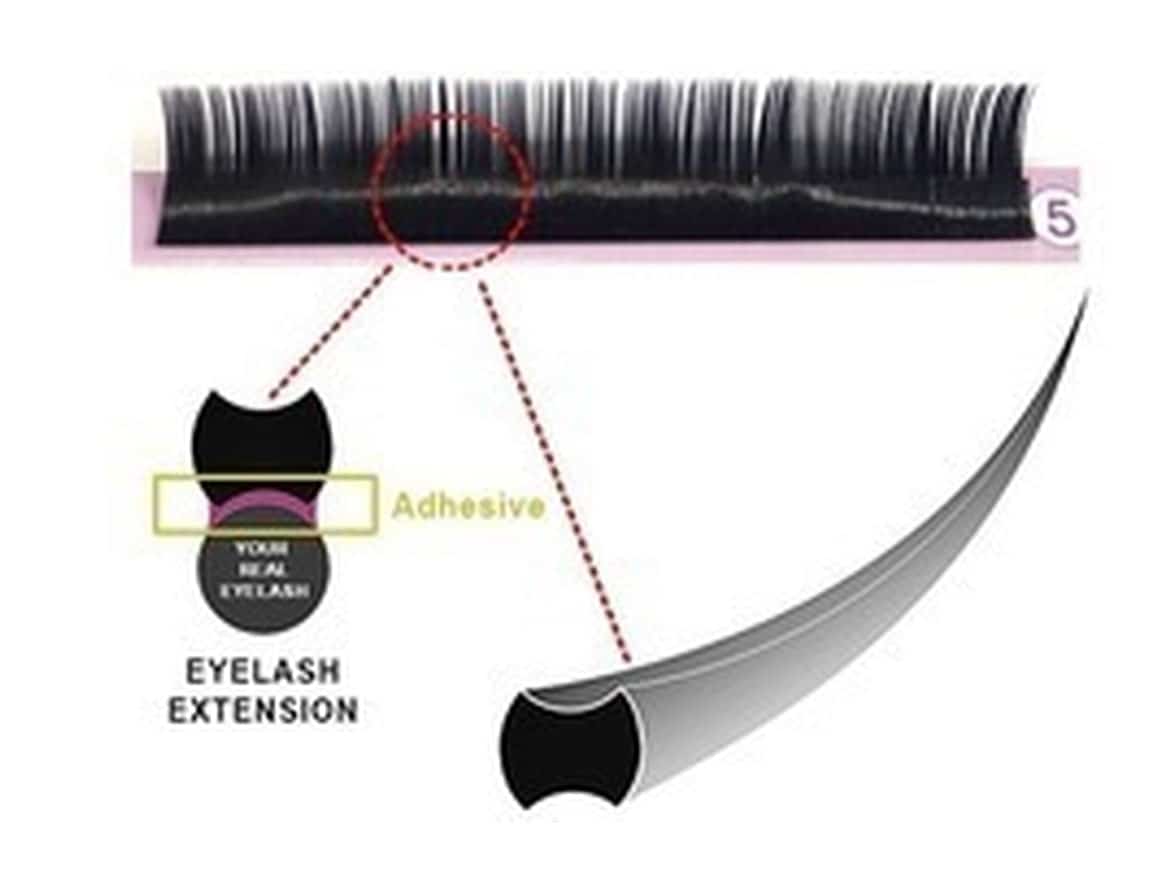 Fan Extensions
Clients who want a volume-boosting look will adore our fan extensions. These lashes consist of several extensions joined at the base. The technician applies this cluster to each natural eyelash with the same technique used for a single extension. Like our other styles, fan extensions are available in several different lengths, dimensions and curl styles. Our pre-made fans are lightweight, so they enhance volume without irritating delicate eyelid skin.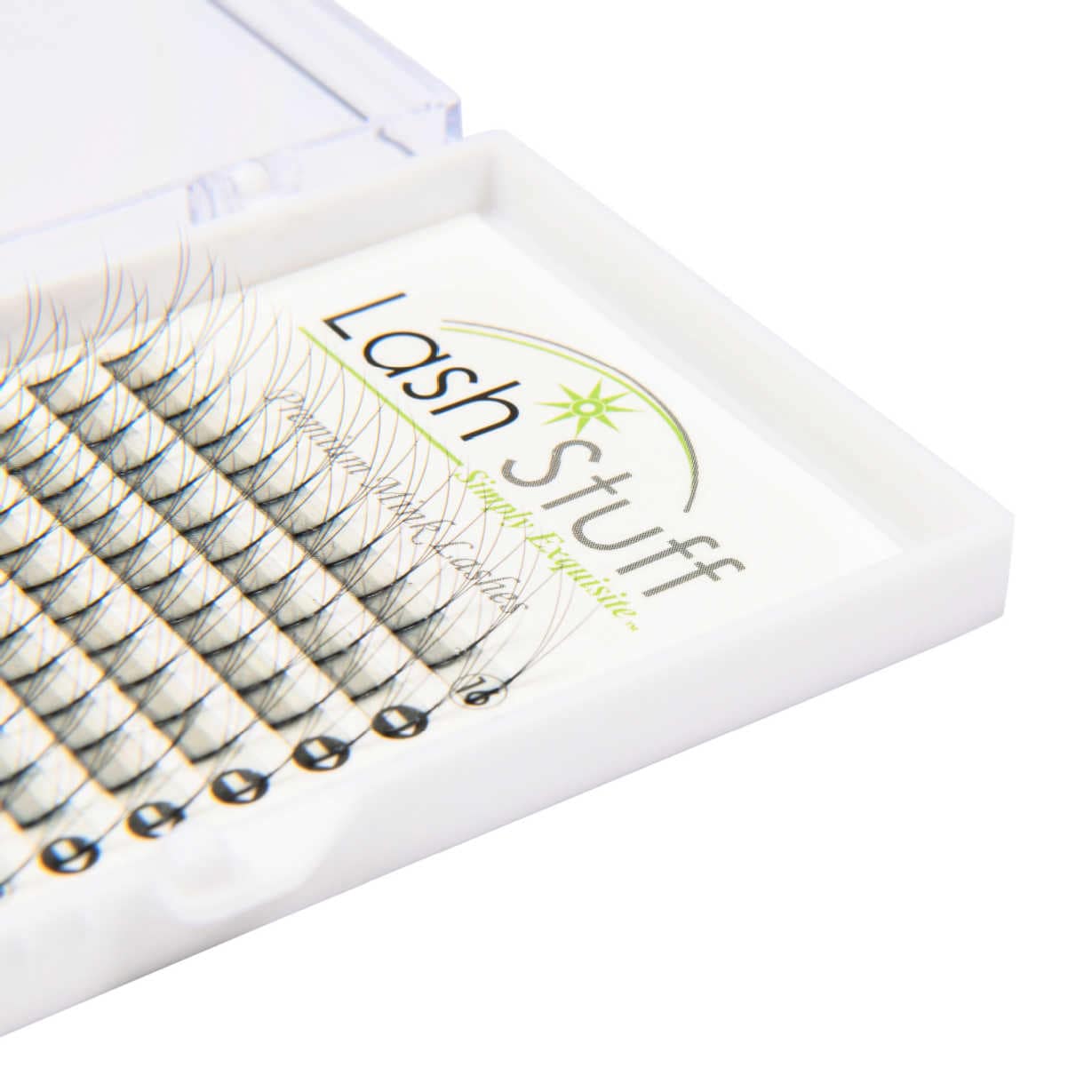 Ombre Extensions
Take colored mascara to the next level with these ombre lash extensions. Clients can opt for a subtle sheen of color, with blue, purple, red and green lashes to flatter any complexion and ensemble. These extensions provide a gradient hue that will beautifully offset and emphasize the client's eye color. After the colorful lash extensions went viral on Instagram, "ombre lashes" has become one of the most-searched beauty terms in recent months.
Volume Extensions
While these extensions offer the added volume of fan extensions, they require a meticulous technique. The professional uses single lashes to create a handmade fan that he or she applies to each individual lash. With the fan extensions, the lash clusters come pre-made for a higher level of efficiency but a lower level of available customization.
Offering a full array of lash extension styles provides the selection your clients crave to create endless new looks. If you're a professional esthetician, cosmetologist or salon owner, Lash Stuff is your source for high-quality extensions, brow and lash tints, and related products. Browse our selection of classic eyelash extensions and other bold styles. Join the free Lash Love VIP program for perks like free same-day U.S. shipping, cash back on purchases and free returns.
Learn more about eyelash extension supplies here.