Steps to Starting an Eyelash Extension Business
Posted by Sara on May 17, 2021
You might have noticed something recently.
Everywhere you look—whether in person, on social media, in the tabloids—someone's got beautiful false eyelashes. That person manages to look a little elegant no matter the day or time. They've singlehandedly proven that eyelashes are one of the most face-enhancing things one can do.
Even Google reports some interesting data on the matter—that searching the term 'eyelash extensions' became 26% more popular in 2019, totaling 883,000 searches a month. Machine learning algorithms cite the term as having a "high confidence rating," which means the eyelash extension business is likely to continue on a steady path of growth.
It's the perfect time to get involved. Our step-by-step guide can help. Let's go.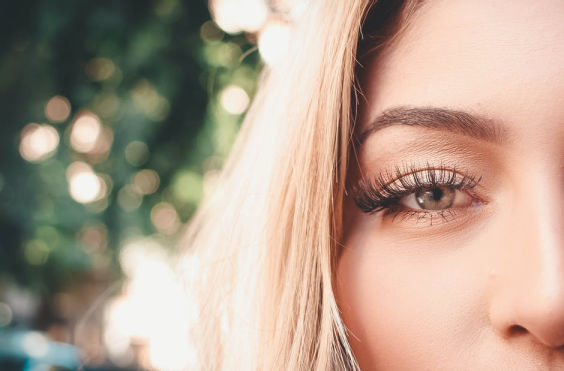 First, Learning the Trade
What certifications or qualifications do you need to start an eyelash business?
Aside from the standard business licenses, this trade requires some additional experience. Before you start on this journey, you'll need to learn what your state needs from you. It's highly likely you'll have to receive a beauty license or equivalent (like a cosmetologist or esthetician license), especially if you're planning to work at a salon or spa.
In addition to fundamental health and beauty training, there are ways to get certified specifically in doing eyelash extensions. Doing so offers peace of mind to both you and the client. It proves dedication, practice, and education—all important things when working with the face.
You might even find free eyelash extension training and eyelash extension kit with eyelash professionals, like those offered with Lash Stuff. Free classes are especially convenient if you're planning to hire other lash professionals to work under your business name. You receive all the education and experience with none of the hefty fees.
Next, Crunching Some Numbers
This step is the not-so-fun part about owning a business, but the absolutely necessary one.
By now, you understand that owning an eyelash extension business will incur some costs. When you don't work for a studio, all that extra maintenance and overhead falls on your shoulders. Of course, with this burden comes fantastic award—being your own boss, the high potential for growth, a fun work environment, great profits—so it's up to you to remain focused on things like finances.
Every business plan requires owners to consider things like rent, overhead costs, insurance, utilities, and equipment. Add all your monthly bills together and come up with a number; your goal is to exceed that number, providing yourself security and flexibility. Having that specific number allows you to learn how much work you need to complete per week, how much to charge for sets, etc.
In addition to monthly bills, you'll want to consider any one-time start-up costs, too. That can mean equipment (all your eyelash extension supplies) and first and last months' rent on a brick-and-mortar—unless you're going to work out of the home. Calculate all these costs ahead of time, giving you an earning amount to aim for.
Then, Acquiring Your Extension Toolkit
At this point, you've got your certifications, licenses, business plan, and location. Just like a restaurant needs plates and silverware before opening day, you'll need all your eyelash extension supplies to perform your duties.
Putting together an eyelash extension kit is easy—and, if you're opting for the highest of qualities, a little expensive. Any initial costs can pay off in the long run in the form of client testimonials and higher prices for luxury services. So, consider what you need, and how much of it.
You'll want all the essentials: gel pads, eyelash extension tweezers, adhesive glue, extension trays, and more. If you want to go above and beyond, you might also buy enough to sell retail supplies that allow your clients to keep up with their extensions. Doing so provides you with an extra revenue stream to boot.
Finally, Preparing for Success
Below, we highlight a few miscellaneous tips that fall under the umbrella of thriving.
We want you to open not just any shop, but a successful eyelash extension business that brings you joy—i.e., the ultimate goal. To make that happen, consider some of the following ideas.
Market yourself on social media.
Your industry is a visual one. What better way to spotlight your services than by posting photos and videos?
Post frequently on your business's Instagram, Facebook, and other platforms, and keep it informational, too. Inform your viewers of what each service is, the extension trays used, the maintenance and care requirements. Be a source of education and inspiration, and you'll find yourself acquiring a following.
The more organizing and thorough you are with scheduling, the smoother the operation. Consider using any number of scheduling apps or software for salons, such as Square, MindBody, or Schedulicity. Bonus points if you find an all-in-one software that also takes payments.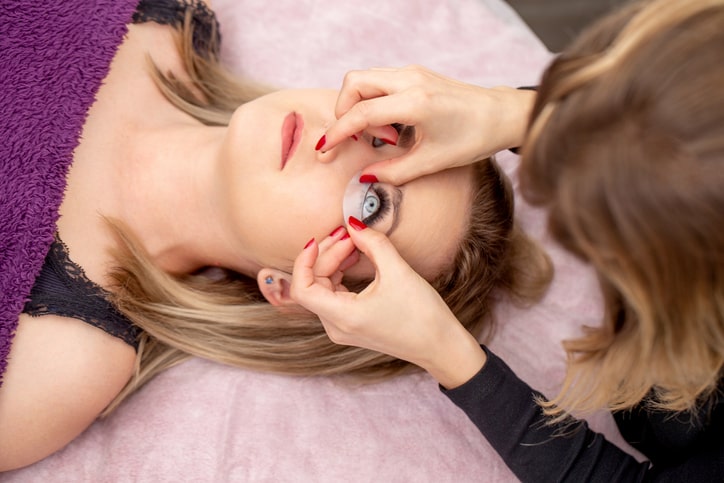 Congrats on Your Eyelash Extension Business!
If the past few years have taught us anything, it's that eyelash extensions are here to stay. They've become a staple in many individual's beauty routines. As Google tells us, new searches for that term are doing nothing but rising consistently, promising an upwards trend.
In other words, it's the perfect time to get into the eyelash extension business. Whether you're a licensed esthetician looking to expand your skillset or a beauty entrepreneur new to the industry, you'll find a fantastic reward in learning this new trade.
Throughout your eyelash extension journey, let Lash Stuff be your go-to for instruction, essential supplies, and the latest industry news. Click here to browse our extension kits (perfect for budding start-ups) and don't forget to check back weekly for more content.