The Benefits of Buying an Eyelash Extension Kit
Posted by Jess on Aug 05, 2021
There are numerous makeup tips and tricks for making it appear as though you have thicker eyelashes than you do. While there is nothing wrong with makeup tricks or even purchasing false lashes, each adds considerable time to your daily routine. Instead of trying to fake it, wouldn't it be better to have fuller lashes? Thankfully, eyelash extensions create a more permanent solution to makeup tricks, but the professional application is expensive, which is why DIY extensions are gaining popularity. There are at least five reasons you might want to try an eyelash extension kit.
1. Cost of an Eyelash Extension Kit Versus Professional Application
The professional application of eyelash extensions is a tedious and costly process. For a basic appointment, you are probably going to spend upwards of $100 to $200. On the other hand, you can pick up a kit for approximately $20.
While the kit will not provide the same fullness and length as a professional service, the results will still be excellent, far surpassing any mascara on the market. For a savings of at least $80, isn't it at least worth a try?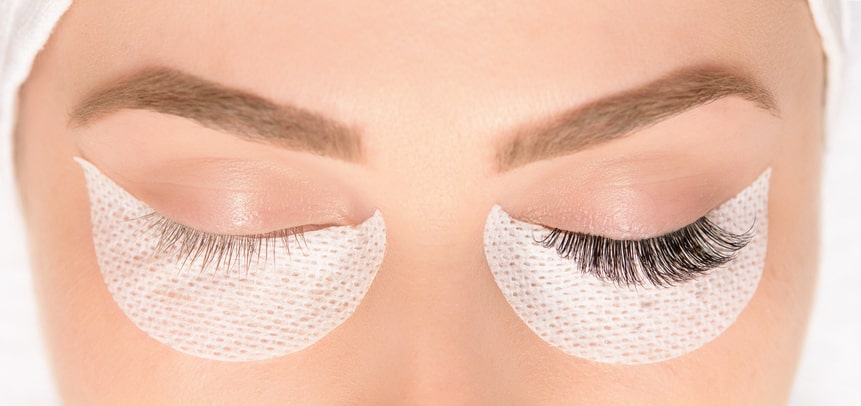 2. Eyelash Extensions Enhance Natural Beauty
While every woman is beautiful, many still worry about their eyelash length or thinning of lashes. Using an extension kit is an excellent way to enhance the beauty that is already present. The kit will also help to draw focus to your eyes. A kit only helps to enhance natural beauty, do not look to it to drastically change your appearance. Also, remember that sometimes, less is more. Makeup and eyelash extensions should support your look, not detract from it.
3. Eyelash Extensions Last for Weeks
When applied correctly, eyelash extensions should last for several weeks. A DIY kit might last for three to four weeks or more, depending on your skill level and the hold of the semi-permanent lash glue.
A professional application can last longer, but you need to weigh the costs associated with the process again. There is also some debate about the efficacy of some of the techniques and tools used in professional applications.
4. Extensions Reduce the Need for Excess Makeup
Many women use heavy mascara and makeup to make up for thin eyelashes. If you use an eyelash extension kit, you may not have to supplement with makeup. Therefore, you can avoid using excess makeup, once again allowing your natural beauty to take center stage.
5. An Eyelash Extension Kit Requires Minimal Maintenance
Your eyelash extensions will last for several weeks, and during that time, they should not require much maintenance. You can gently wash your face with a mild soap without disrupting the lashes. After several weeks, the fake lashes should naturally begin to fall off like professional extensions. If you need to help the process along, avoid tugging on the extensions because that can damage your natural lashes. Instead, use mild soap or lash remover.
Are you ready to try an eyelash extension kit, or do you need more information? Contact the professionals at Lash Stuff with any questions you might have.
Sources:
https://www.glamour.com/story/the-dos-and-donts-of-eyelash-e
https://www.cosmopolitan.com/style-beauty/beauty/a3915095/eyelash-extensions-for-beginners/