What Is a Lash Lift and Tint?
Posted by Sara on Jul 09, 2021
Your eyelashes and eyebrows are natural beauty features that can be extenuated to achieve the famous no-makeup makeup look.
Have you heard about a lash lift and tint? It is the newest technique developed to give your natural features a boost. Read our lash guide to find out what a lash lift and tint is all about!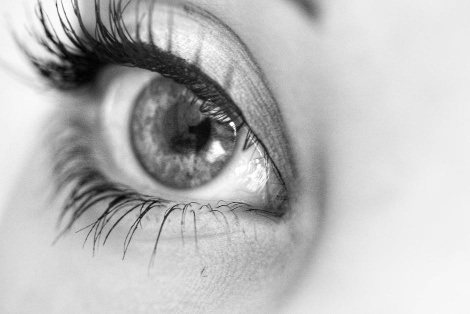 What Is a Lash Lift?
There can often be confusion over what a lash lift is. In simple terms, it is a non-invasive cosmetic treatment. It is designed to boost the curl pattern of your own lashes and provide you with the classic no-makeup makeup look.
But how does it work? A lash lift is a chemical process that curls your lashes. Unlike lash extensions, this type of lash enhancement only works with your natural lash length. There are no faux lashes involved in this procedure.
That's the best part about a lash lift. This cosmetic treatment boosts one of your natural features to its fullest potential.
If you are already comfortable with cosmetic treatments then the process will seem familiar to you. If not then think about a lash lift as a hair perming appointment for your eyelashes.
A lash lift is carried out in a similar fashion as an eyelash extension appointment. A professional lash lift has three main phases.
Prepping your lashes
Perming Your lashes
Conditioning your lashes
Each phase is given special attention and involves a number of chemicals. Your first lash lift experience should be carried out by a professional who knows how to handle the lash lift chemical properly.
Getting to know the lash lift process doesn't have to be complicated. Keep reading to uncover the secrets of the lash lift process.
The Lash Lift Process
The lash process begins by preparing your lashes to endure the chemicals that are about to be placed on them.
Deep conditioning your lashes before you arrive at the salon is a great way to keep your lashes healthy after the treatment.
When the lash artist preps your lashes they will use either a conditioning treatment, a bonding agent or both.
Before any chemicals are applied, you will have a thorough discussion about the lash lift process. If your eyes are sensitive to stimulation then be mindful of that before the appointment.
For example, you could wear glasses if you normally wear contacts and bring eye drops to keep your eyes hydrated.
Once you have a good understanding of what's going on, you will be asked to lie down on a sanitized surface. This process may remind you of an eyebrow waxing or threading treatment. It is carried out in a very similar way.
Your eyes will remain closed for the entire procedure. In fact, silicone pads will be placed on top of your eyelids so opening them isn't something you'll want to do.
After you are in a comfortable position, your lash artist will place the silicone pads on your eyelids. Then, she will prepare your lashes. It's important that your lashes are clean before they apply any bonding agents.
If your lash artist conditions your lashes first then she will clean them after. The perming agent that she applies is safe for your face but you should still try your best to remain still.
The Lash Perming Agent
The perming agent varies by product lines, salons, and the preference of your lash artist. Make sure you discuss any allergy concerns you may have with your lash artist before the procedure begins.
Your lash artist will be able to tell you the ingredients of their perming solution to make sure that there are no conflicts.
The lash perming agent is what is responsible for achieving your desired curl pattern. It is important to note that different perming agent formulas and lash compositions can react differently from client to client.
Since there are no lash extensions involved, your curl pattern results can vary on your natural lash length.
However, stronger perming agents can create a deeper curl. If you have short stubborn lashes then consider discussing perming agent strength with your lash artist.
Keep in mind that a stronger perming agent can mean more damage to your lashes. Lash lifts, if done professionally, can provide little to no damage to your natural lashes.
The amount of damage that will affect your lashes depends on how long the solution was left on your lashes, the quality of the chemicals and how will you take care of your lash lift after the procedure.
Lash Lift Aftercare
After your lash lift appointment, your lash artist will discuss how you should care for your lashes. The next 2 days following your appointment are important for how long your lash lift will last.
Your lash lift needs to remain dry and clean for the next 48 hours. That means no direct contact with water or sweat!
If you follow all of the aftercare instructions properly, you can expect to maintain your lash lift for over 6 weeks. Expert lash lift clients can make their lash lift last over 8 weeks.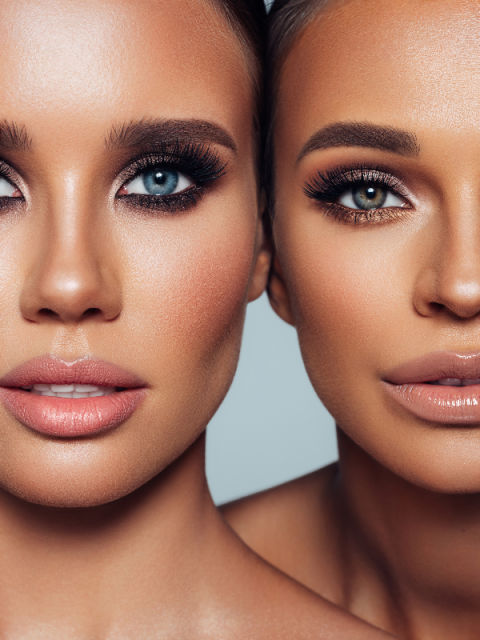 What Is a Lash Tint?
A lash tint has nothing to do with the curl pattern of your lashes. The lash tint is concerned with the shade and color of your lashes.
Lash tints are a great idea for people who were born with naturally light lashes. Lash tints create a natural sense of depth to your lashline.
Lash tints effortlessly help you achieve the no-makeup makeup look. You can speak with your lash artist about the variety of lash tint shades she offers.
This cosmetic treatment uses only your natural lashes once again. If you already have naturally dark lashes, your lash artist may advise you to select a tint that helps brighten your eyes or thicken your lash line.
Lash tints are a great idea for anyone who wants to skip eye makeup altogether. With a lash tint, you can wake up with a well-defined lashline, naturally!
The Lash Tint Process
The lash tint process is carried out in a similar way as the lash lift. You will rest comfortably on a sanitized surface while a lash artist prepares your lashes.
Lash tints are not as damaging as a lash lift treatment. However, there are still chemicals involved. Speak with your lash artist if you have any allergy concerns related to synthetic colors or dyes.
Once you are comfortable, your lash artist will place silicone pads on your eyelids. Instead of applying a perming solution, your lash artist will paint the tint onto your lashes.
This procedure is done while your eyes are closed and does require some patience as the tint dries onto your lashes.
Like lash lifts, lash tints are also a semi-permanent coloring treatment. Succesful clients can maintain their lash tints for up to 8 weeks!
Combining a Lash Lift and Tint
These treatments are fantastic on their own. However, if you desire to have an eyelash makeover, you should consider combining the lash lift and lash tint treatments.
It is normal to combine a lash lift and tint. By doing this, you can ditch makeup altogether and wake up looking alert, polished, and cheerful.
A lash lift and tint can be done during the same session to minimize time. The treatment will begin with the lash lift then your lash artist may ask for a break.
Taking a break in between treatments helps your lashes recuperate from the stimulation as well. However, it is possible to continue into the lash tinting process immediately after the lash lift as well.
Make sure to take a before and after photo of your eyelashes because the results are bound to be dramatic!
The Benefits of a Lash Lift and Tint
It is true that an improper lash lift and tint can damage your eyelashes. However, if done properly lash lifts can benefit your lashline as well.
Condition your eyelashes is crucial if you want to grow long, luscious lashes. The conditioning treatment that occurs during your appointment can help your lashes reach new heights!
A lash lift and tint can also help you reduce how much money you spend on mascara and eyeliner. You will also reduce how much you rub your eyelids with harsh makeup removers and wipes.
Going to a professional lash artist is a great chance to learn something new about your eyelashes. Ask your artist what their preferred moisturizers are and make sure to follow their aftercare instructions.
Stay Educated on Lash Lift and Tint Techniques
Now you know exactly what a lash lift and tint are, how is performed, and what is to be expected during your appointment.
Still curious about the latest eyelash trends? Be sure to read our blog every week for the latest eyelash tips and updates!