What to Expect With Brow Lamination
Posted by Jess on May 31, 2022
Brow lamination blew up in 2020 with a 2500% increase in sales. This trend isn't slowing down any time soon. That means if you're not yet offering this trend of perming eyebrows to your clients, now is the time.
But what exactly is brow lamination and is it worth the fuss? It seems scary and downright dangerous but you'll be surprised to learn of its benefits.
Keep reading as we dive into the world of laminated brows so you can decide if offering this service is right for you.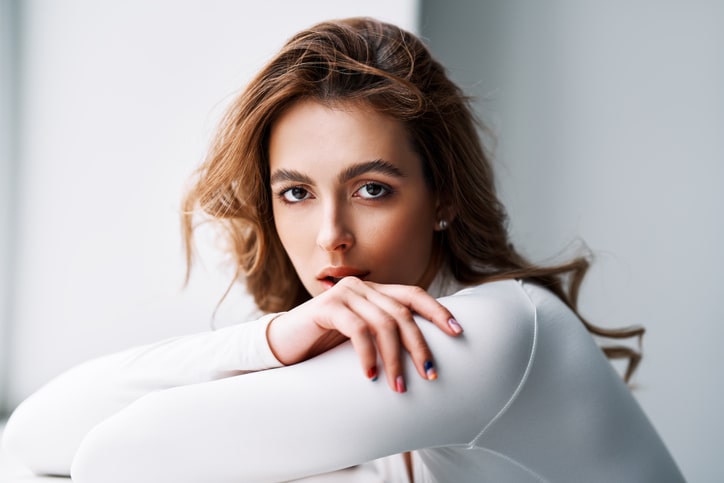 What Is Brow Lamination?
Brow lamination, also known as an eyebrow perm, is a treatment that uses chemicals to restructure brow hairs. This treatment can be done on all types of eyebrows including sparse, overgrown, unruly, and asymmetrical brows.
The entire process takes about 30 - 45 minutes from start to finish. You'll or your client will be left with luscious, full brows that are set in place for up to eight weeks before you'll need a touch-up.
How Does it Work?
The process begins with cleaning and exfoliating the brow area. Next, apply a solution around the brows to protect the rest of the skin.
Then, apply the perming solution to the brow hairs to break down the bonds in the hair shafts.
After a few short minutes, the solution is rinsed off and a neutralizing solution is applied. This helps to re-form the hair bonds and set the new brow shape.
The final step is to apply a nourishing serum to help hydrate and protect the brow area.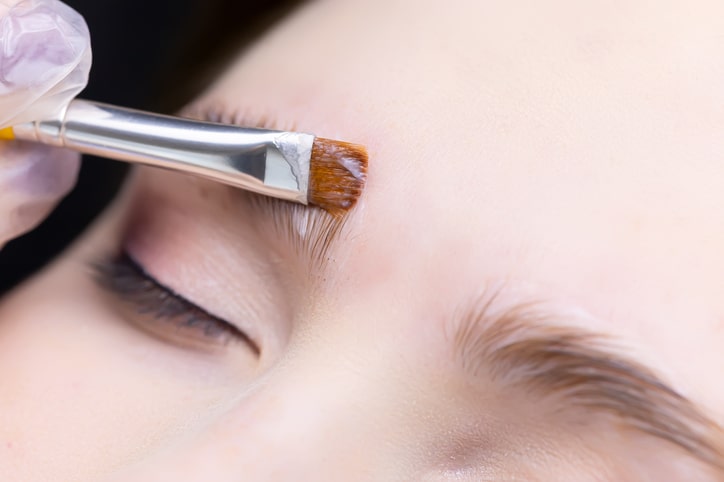 What Are the Benefits?
There are many benefits of brow lamination that make it a popular treatment among beauty enthusiasts.
One of the biggest benefits is that it can help create a more uniform brow shape. If your client has sparse areas or unruly hairs, this treatment can help give the appearance of fuller, more defined brows.
Another benefit is that it can help makeup look better. If the client struggles with getting their brows to look even, this treatment can help give them a more polished look.
Lastly, this treatment is low-maintenance. The client won't have to worry about doing anything to their brows for weeks at a time which is a huge time saver for them.
Are There Any Risks?
As with any chemical treatment, there are some risks associated with brow lamination. The most common side effect is irritation which can be caused by the chemicals in the solution.
Other rarer side effects include hair loss and scarring. These side effects are more likely to occur if the treatment is not done correctly.
That's why it's important that this treatment is done by a licensed esthetician or cosmetologist who has experience with the procedure.
Is the Solution Bad for My Eyebrows?
It's important to reinforce that brow lamination is perfectly safe and pain-free. The solution used in this treatment is made up of chemicals that break down the bonds in your hair shafts. This can make your brows appear thinner and more sparse over time.
For this reason, it's important to only get this treatment done every few months. If you do it too often, you risk damaging your brows and causing them to become thinner and less full.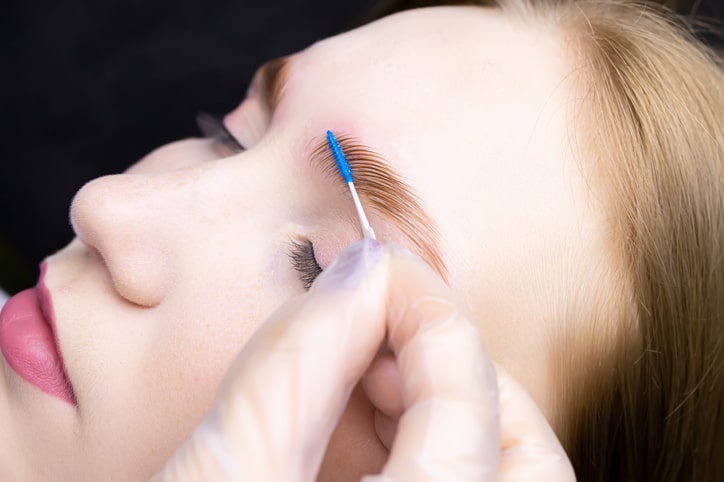 What Should I Expect After the Treatment?
After the treatment, you may notice that your brows are red and swollen. This is normal and will go away after a few hours.
You should also avoid wetting, touching, or messing with your brows for at least 24 hours after the treatment. This will give them time to settle into their new shape. This includes avoiding exercise or anything that will cause you to sweat excessively.
Will My Eyebrows Grow Back if They Fall Out?
It's possible that you may lose some brow hairs after the treatment. This is usually just temporary and your brows will grow back within a few weeks.
If you do experience hair loss, it's important to not pick at the area. This can cause scarring and make it more difficult for your brows to grow back.
Brow Lamination vs Microblading
There are a few key differences between brow lamination and microblading. First, microblading is a semi-permanent treatment that lasts for about one to three years. Brow lamination, on the other hand, is a temporary treatment that only lasts for several weeks.
Second, microblading involves making tiny cuts in the skin and depositing pigment into those cuts. Think of it as a tattoo for your brows. This creates the appearance of natural, hair-like strokes. Brow lamination does not involve any cuts or needles and instead uses chemicals to break down the bonds in your hair shafts, making your brows appear straighter and fuller.
Lastly, microblading is a more invasive treatment that can be painful. Brow lamination is not invasive at all and is virtually painless.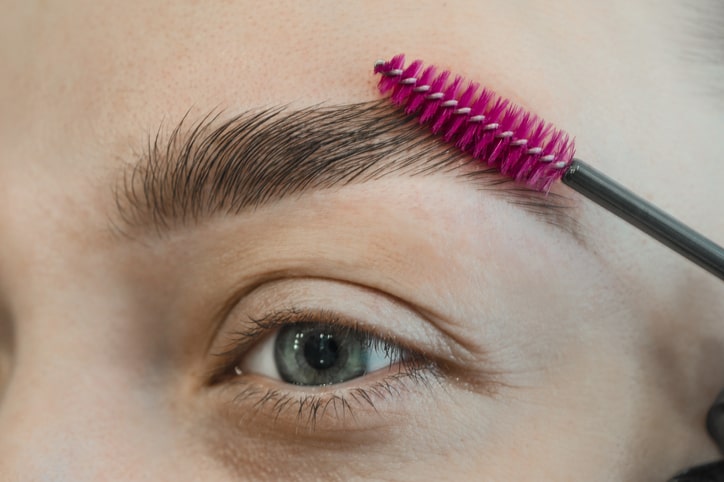 Complementary Treatments
As a professional esthetician, you can increase the brow offerings you provide by including lamination as part of packages. Many opt to combine brow lamination with other treatments such as tinting, waxing, and threading.
This gives your clients the full brow treatment and allows you to increase your revenue. By upselling complementary treatments, you can provide your clients with everything they need to achieve their perfect brows.
If you're looking for a way to boost your business and provide your clients with the best brow treatments possible, consider offering brow lamination!
Purchase Brow Lamination Kits
Lash Stuff offers professional brow lamination products which are vegan, cruelty-free, and tested ophthalmologically.
You can purchase entire lamination kits or individual products to boost your business. Get started with this trending beauty treatment today.