What You Need to Know About the Magnetic Eyelash Subscription Box
Posted by Jess on Mar 29, 2022
Magnetic eyelashes are gorgeous, easy to use, and a cinch to apply. With one easy motion, you can use them to enhance your look and amplify your makeup.
In fact, you might find that you love the appearance so much that you want to use magnetic eyelashes on a regular basis! In that case, a subscription box is a great way to get your favorite beauty supplies delivered right to your door.
With our Magnetic Eyelash Subscription Box, you can get it all. It's simple to get started, and you can customize your delivery timeline to meet your needs. Today, we're sharing everything you need to know about this service, and how to get started!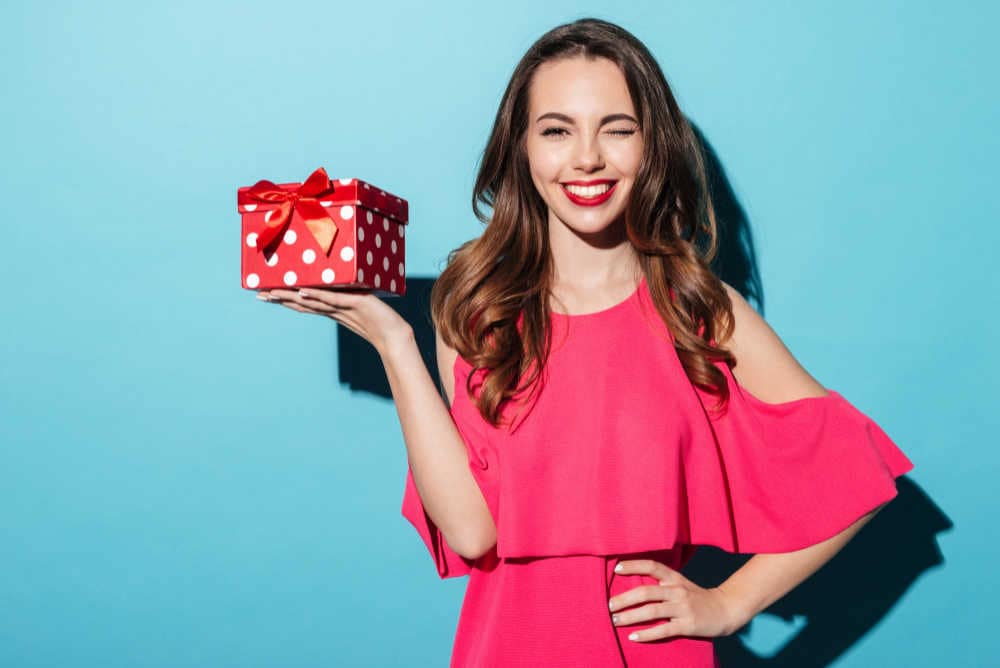 Why Use Magnetic Eyelashes?
Before we dive into how our beauty subscription box works, let's review how magnetic eyelash extensions work and why they should be a staple in your beauty routine.
Like other false eyelashes, magnetic varieties are designed to accent and accentuate the shape of your natural eye. When applied, they give your complexion a finished look, highlighting your best features and instantly brightening your face.
While traditional false eyelashes require a special glue for application, magnetic lashes use tiny, micro-sized magnets to stay firmly in place. This means you don't have to wrangle with a sticky mess at the end of the night, and you never have to dread the task of slowly peeling them off. When you're ready to use them, they attach in one fluid motion, and they're just as easy to remove.
Types of Magnetic Eyelashes
There are two basic types of magnetic lashes that you can find online and in stores.
The first type attaches to your lash line using two sets of false lashes. Each set has its own magnetic strip, and they both attach to one another. One strip goes above your natural lashes, while the other goes underneath.
The second type only uses one layer of lashes per eye. It attaches to the top of your lash line using a special magnetic eyeliner that you apply first.
Both types of magnetic lashes create a fuller set of natural-looking lashes that are sure to turn heads. At Lash Stuff, ours apply via magnetic liner, which makes it easy to get the right position and appearance every time.
Benefits of Making the Switch
Makeup artists know the exact techniques to use to apply falsies the right way, every time. However, this process isn't for everyone and it can be difficult to get the exact look you want, even with lots of practice. Magnetic lashes take the guesswork out of the method, so you can finish this part of your makeup routine and move on to the next.
A few of the reasons to make the switch to magnetic lashes include:
Stay in place all day and night
Easy to apply and remove
No glue or mess
Less margin of error
Easy to wash and re-wear
If you've used traditional fake eyelashes in the past and are ready to try something different, we suggest giving our magnetic lashes a go! From natural looks to over-the-top glam accents, we've got plenty of styles to choose from.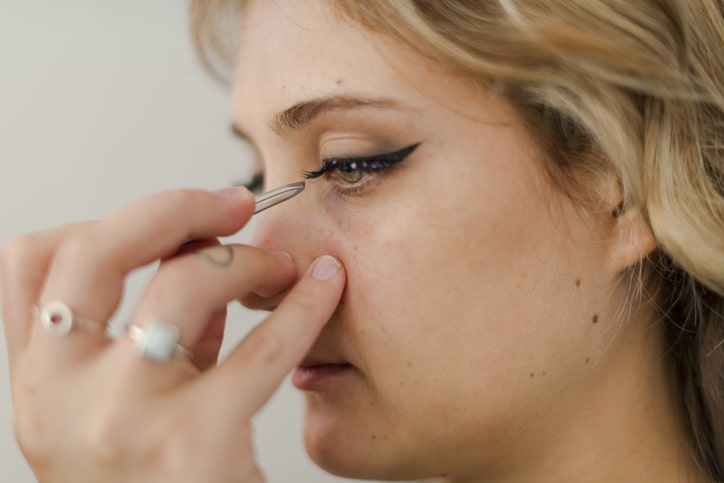 How Does the Magnetic Eyelash Subscription Box Work?
At Lash Stuff, we offer two different types of magnetic eyelash subscription boxes. These include our Silk False Lash Box and our Magnetic Lash Box.
Once you visit our subscription page, you can choose the Magnetic Lash Box option to get started. You can also customize the number of boxes that you want to receive. Why not add one to the cart for you, and another for your best friend or a beloved family member?
From there, you'll set up the frequency of your deliveries. You can choose to have your subscription box delivered every 30, 60, or 90 days depending on your preference. Your lashes will automatically be delivered on the schedule you select, and shipping is always free.
There's no obligation to continue your subscription, and you can modify or cancel it at any time. When you're ready to place your order, you can follow our secure checkout process.
What's in the Box?
When you subscribe to our Lash Stuff Magnetic Lash Box, you can expect to receive the following eyelash products with every delivery:
Four different styles of magnetic eyelashes
One premium magnetic eyeliner
One magnetic lash applicator
Let's take a look at each of these products in greater detail.
Magnetic Eyelashes
All of our magnetic lashes are made of 100% silk, with a clear band. They deliver a gorgeous, elegant style that can hold up durably through daily wear. The lashes are lightweight and comfortable, and the micro magnets on them are almost too small to see.
Style-wise, you'll receive four unique looks that are hand-picked by our beauty expert every month. This keeps the subscription exciting and helps you add variety to your cosmetics routine. While each set will be a little different, they will all be slightly dramatic and stunning, making them ideal for day-to-night wear.
Magnetic Eyeliner
Next, let's talk about our Magnetic Eyeliner. This rich formula is easy to apply, lasts a long time, and looks natural, making it a great complement to this set. It creates the perfect base for your magnetic lashes, and you can apply it as dramatically as you prefer to achieve your perfect style.
Magnetic Strip Eyelash Applicator
While you'll soon become a pro at applying your own lashes, it helps to have the right tool. That's why we also include a Magnetic Strip Eyelash Applicator in every subscription box we ship. This plastic applicator doesn't stick to the magnets on your lashes, and allows you to easily apply them just like a professional would do.
You won't just receive this full set with your first box. Rather, you'll get all of this gear with each subscription box you receive. This is an excellent value at a cost-effective price point, making it a go-to set for yourself or anyone you adore.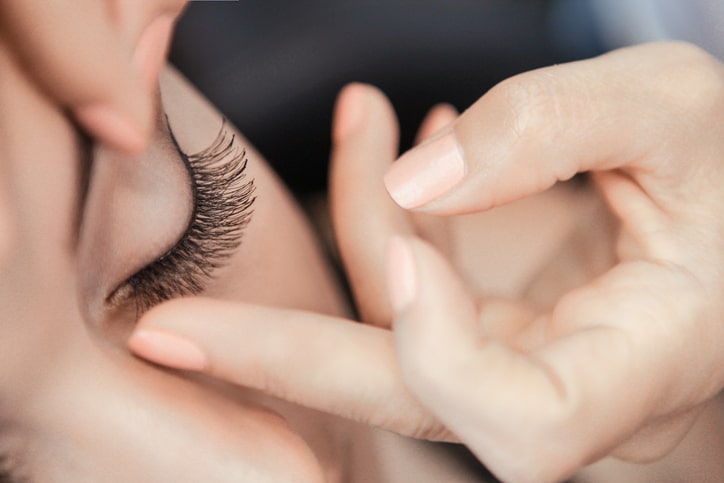 Who Needs One?
Of course, you'll love the anticipation of receiving a Magnetic Eyelash Subscription Box of your own each month! Yet, these also make excellent, affordable gifts for every beauty lover in your circle.
Consider gifting a subscription to someone you love, and you'll be able to surprise and delight them long after their special event is over. For instance, our subscription boxes make great bridesmaid gifts, birthday gifts, holiday gifts, and more!
Starter Promotion
We love our new subscribers, and we want to make sure your lash subscription box is everything you dreamed it would be and more. That's why we're happy to throw in a few extras as a special promotion and a way to say thank you!
For a limited time, you can receive a free Eyelash and Eyebrow Serum every month along with your Magnetic Eyelash Subscription Box. You can use our lash serum to enhance both your lashes and your brows, helping them appear fuller and longer in just six to eight weeks!
If you suffer from brittle, weak, thinning, or short lashes and brows, the serum can make a transformative difference. You can even use it alongside your magnetic lash extensions for the ultimate makeover.
Note that this promotion will end if you cancel your initial Lash Subscription Box.
Flexibility and Convenience
One of the best parts about our Magnetic Eyelash Subscription Box is that it's totally flexible and designed to accommodate your specific needs.
If you need to skip a month, just let us know and we'll make the adjustment. You can also modify your subscription ship date as necessary and you're free to cancel at any time.
Special Terms to Know
While we do our best to make the subscription process simple and straightforward, there are two important terms to keep in mind.
The first deals with refund requests. Once your subscription has shipped, we're unable to process refunds of any subscription products. However, as long as you cancel before the shipping date, you can avoid paying for products that you're unable to use.
The second term centers on payment methods. While we cannot accept Lash Stuff store credit to purchase a subscription box, we do take all major credit cards, and our checkout process is secure.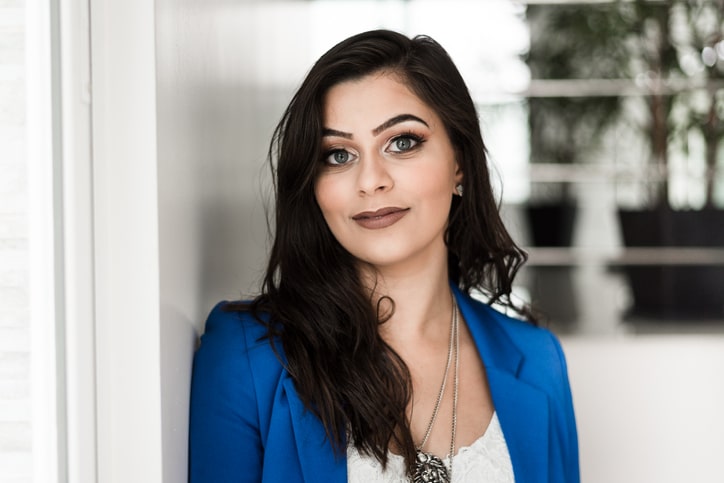 How to Use Your New Magnetic Lashes
You've signed up and subscribed to our Magnetic Eyelash Subscription Box. Your first box was just delivered to your doorstep. Now, what?
Before you dive right into applying the falsies, it helps to know the basic steps to follow. By using care and caution, you can keep your magnetic lashes in great shape and achieve any look you want.
Let's take a look at what to do.
Curl Your Lashes
First, curl your natural eyelashes using an eyelash curler. This creates a strong base for the magnetic lashes and can help them attach more easily.
Prime With Mascara
Once you've curled your natural eyelashes, go ahead and apply a swipe of your favorite mascara. This helps add drama and length to your lashes and will ensure that the magnetic falsies blend in more naturally.
While you can apply mascara directly to your magnetic lashes, keep in mind that you won't be able to use them again later. If you plan to get as much wear out of them as possible (and you should!) then keep the mascara on your real lashes only.
Apply Magnetic Eyeliner
Next, you can apply our Magnetic Eyeliner. With just one swipe, you can enhance your lash line and create the perfect base for our magnetic lashes!
Shake the bottle gently before applying, and swipe it evenly across the top of your lash line. Make sure to draw the magnetic liner everywhere you plan to attach the false eyelashes to ensure a secure application. You may choose to apply a few coats of the liner to maximize its strength.
Attach the Magnetic Eyelashes
Finally, you're ready to attach your magnetic lashes! While it might seem a little tricky at first, you'll get the hang of it very soon! As closely as possible, try to line up each strip of lashes with the magnetic eyeliner you just applied.
You'll be surprised at how easily and smoothly they attach!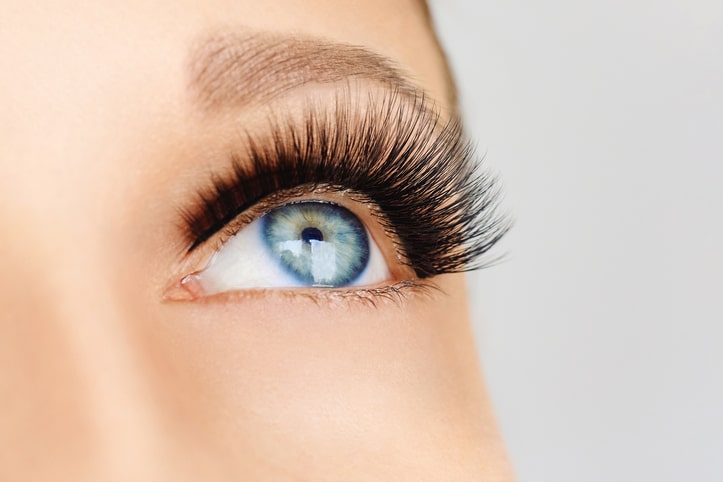 Cleaning Your Magnetic Lashes
With our Magnetic Eyelash Subscription Box, you'll get four distinct styles that you can rock for the entirety of your subscription period. However, you'll want to clean your lashes thoroughly between each use.
The good news? This step is easy to complete and takes only a few seconds. To clean your magnetic lashes, all you need is oil-free micellar water, specifically the kind meant to be used with water-resistant makeup.
Apply the water to a clean cotton pad or Q-tip, and gently swipe it across the magnetic strip on each lash. Once you allow them to dry, they'll be clean and ready to go!
When they're well-maintained, you can get up to 12 hours of daily wear out of our magnetic eyelashes. Yet, the key to achieving this longevity is taking the time to keep them in great shape, so make sure to clean yours thoroughly after every use.
Order Your Magnetic Eyelash Subscription Box Today
Now that you know how our Magnetic Eyelash Subscription Box works, are you ready to see for yourself what all the hype is about?
Once you set up your subscription just the way you want it, you'll look forward to mail day when your delivery is set to arrive! Plus, you can rest assured you'll always have a steady supply of gorgeous, ready-to-wear magnetic lashes in your makeup arsenal.
At Lash Stuff, we make it easy to find the eyelash extension supplies you need. Join our Lash Love VIP Club to take advantage of our free perks and special offers!