Why should I use Brow Lamination vs a Lash Lift product for a Brow Lamination?
Posted by Gina on Dec 30, 2021
Lash Lift Product vs Brow Lamination Product
There are several reasons why a professional may think it is ok to use the Lash Lift product for the eyebrows or vice versa. Some may not want to invest in the product up front because of cost for both services since one may think they do the same thing. I am here to educate you or bust the myth to what makes Lash Stuffs Brow Lamination unique. What may cause the skin to be red and irritated? I will also educate you on a brow lamination service and a lash lift service. They are two different services, and two different products should be used to maintain the integrity of your services you perform.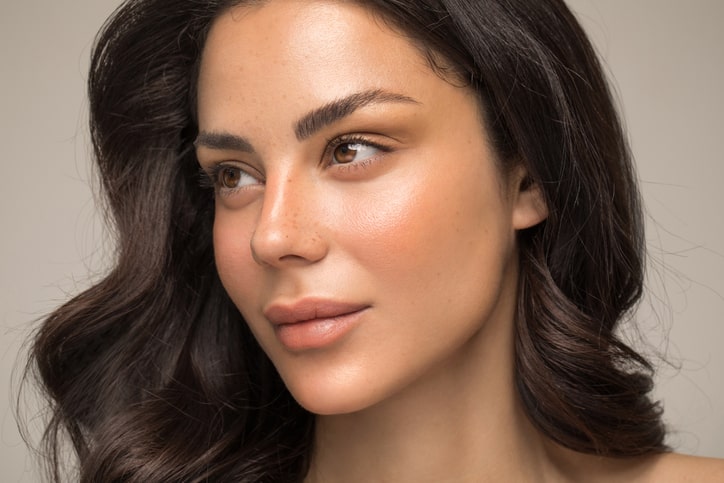 What is a Brow Lamination Service VS a Lash Lift Service?
A Brow Lamination is a service where you can enhance the appearance of the eyebrows by performing a perm on them to straighten, create fullness and shine. It is a great service for both Men and Women. It is not only for full/ unruly brows, but thinner sparse brows as well. You can comb the brows where you need the fullness and direction.
A Lash Lift is a service where you perm the eyelashes to give them curl and appearance of length and volume. You can create a C curl or a J curl. Since they are both a 'perm' service, some think the product would be the same for both services. Even though Lash Stuffs Lash Lift products are gentler than some, they still have not been tested on the skin. The only product that touches the skin is the rod glue. Aside from what is used to clean the skin with prior, during and after the glue is the only product that even needs to be tested on the skin prior to the service if a patch test is performed.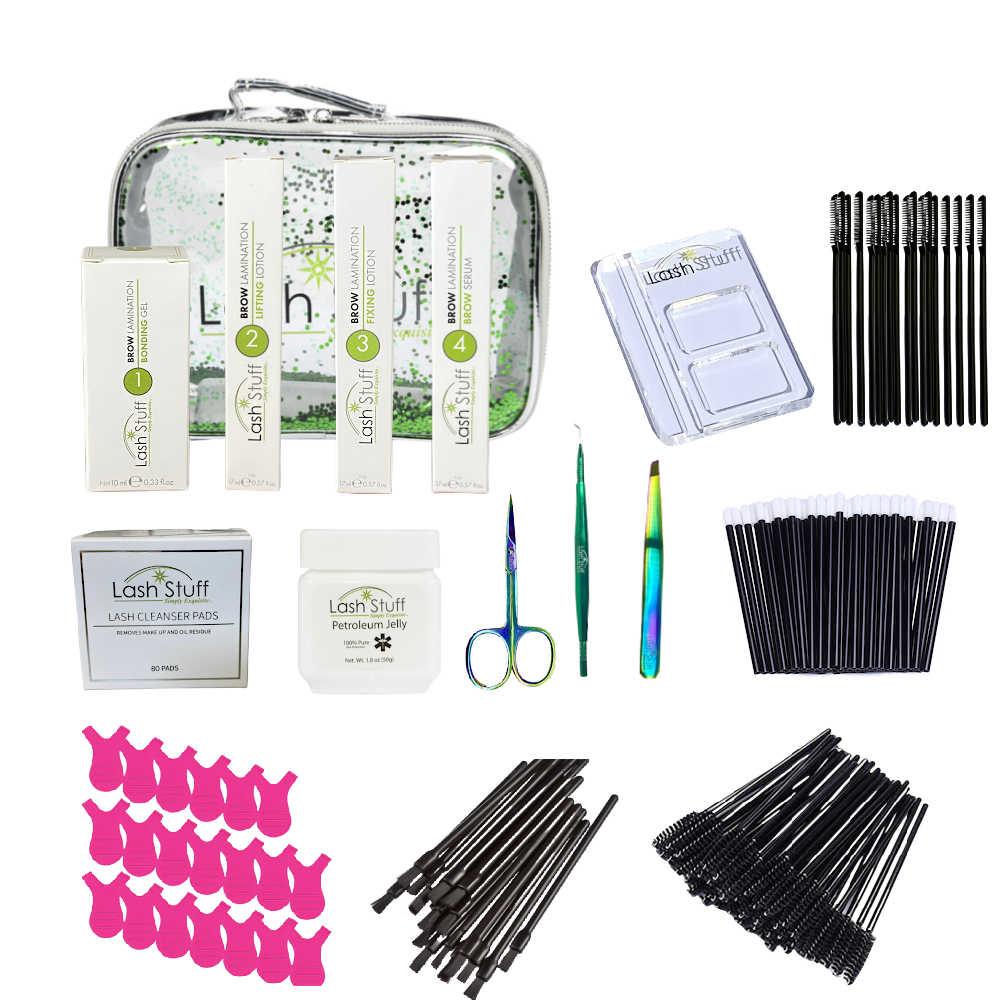 What Causes Redness when performing a Brow Lamination Service
Do you get a lot of redness or have seen pictures of red eyebrows/skin around the eyebrows when a brow lamination has been done? There are a few things that could create this, one being a lash lift product was used for the brow lamination service. I want you to think about something. When you perform a lash lift service, does the lash lift step 1 or step 2 touch the skin? The answer should be," no". The lash Lift product has not been formulated to touch the skin for the amount of time needed to fully process the hairs. You will have an increased risk of a skin burn and or skin irritation.
Other things that may cause redness is if you wax the same day or with Lash Stuffs Brow Lamination system cellophane is used when processing the brows. Lash Stuffs Brow Lamination system does not require or does not recommend using cellophane when processing. Cellophane is used to incubate the product. Lash Stuff does not require this chemical action to take place in order to process accurately. It does not speed up the time if used.
Another reason some may have redness is they overwork the brows when applying the Bonding Gel. This gel allows you to place the brows where you want them. If you comb over and over in the same area you are exfoliating the skin, creating small breaks in the skin. Do this process slow and intentional. Apply the bonding gel in small sections. Comb slowly and hold until the bonding gel has dried. This step may take longer than any other step and that is ok.
If done as directed there is less risk of redness and irritation. When performing on a new guest you can perform a skin test by applying the products on the inner arm or behind the ear 24 hours prior to the service. You can also have your clients sign a waiver. Here is a direct link to a downloadable waiver Brow Lamination Release and Waiver.pdf
Cost breakdown
The other reason why a professional may think they only want to carry the lash lift product for both service is cost. If they have one product that does both then they will not have to spend as much money. The best way to get started with these two services is to purchase a Lash Lift Kit and a Brow Lamination Kit. This way you are able to experience various tools for your comfort level and each step of each service. Then only replace products as needed. The kits are great to get started because they come with various application tools, free training and certificate for Licensed Professionals. Lash Stuff offers 0% interest payments with affirm when you purchase more than one kit or your order is over $200. This is a great way to get started with both of these services.
When you need to restock you can restock with your necessary steps and application tools. For just the key products to perform the Lash Lift Service, each service costs $5.74. For the Brow Lamination, each service costs $5.24. This also means if you use the specific Brow Lamination Products you will make more money when performing the service. This may not seem like a significant difference, but it adds up. Being aware of where every penny that is spent with in your business helps you make more money and less money on expenses.
It is important to educate yourself on the products you are using. If you are not currently using the Brow Lamination System by Lash Stuff look into the one you are using. Find out if it was formulated and tested on the skin? Does their service require cellophane? Keep yourself educated on the products and cost with the products that you are using. You want to have predictable results with less risk of redness an irritation. Knowing how much each service costs to perform so you can make the most amount of money each day, month, and year. Every cent you are unaware of is less money in your pocket.